AUSTRALIA impressed against a star-studded Argentina, but lost 1-0 after a defensive clanger. Read the minute by minute report.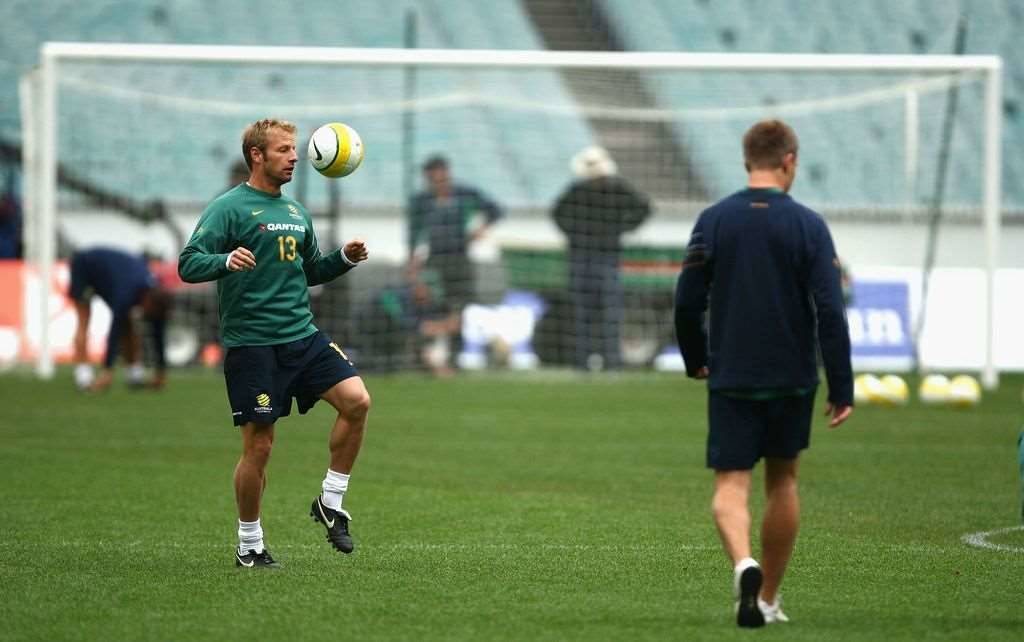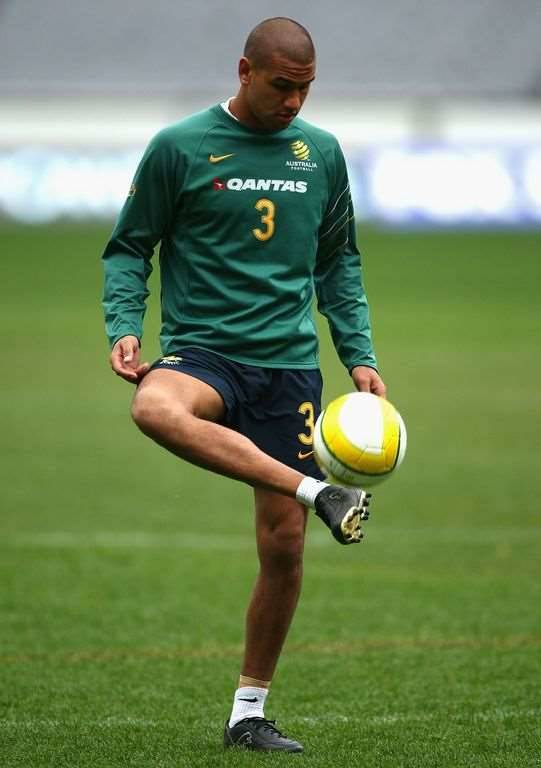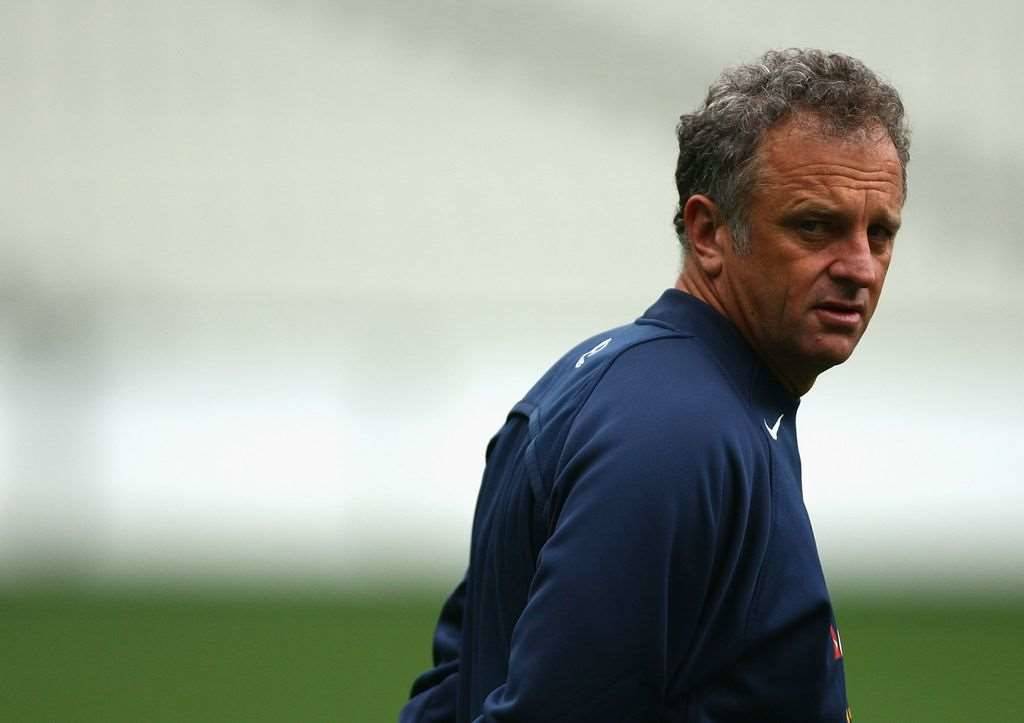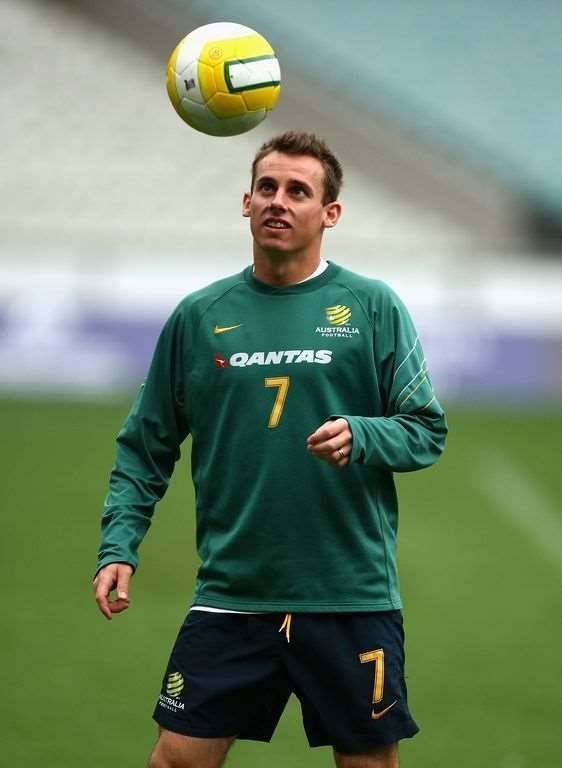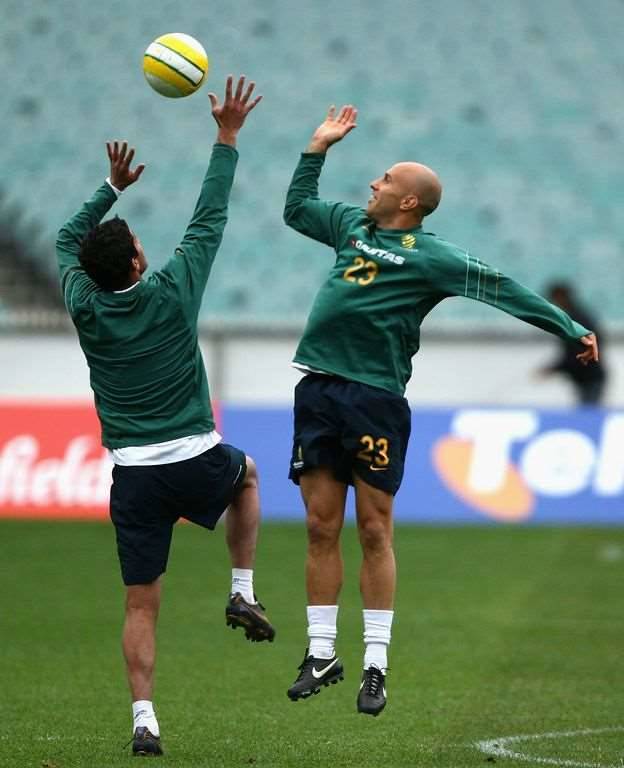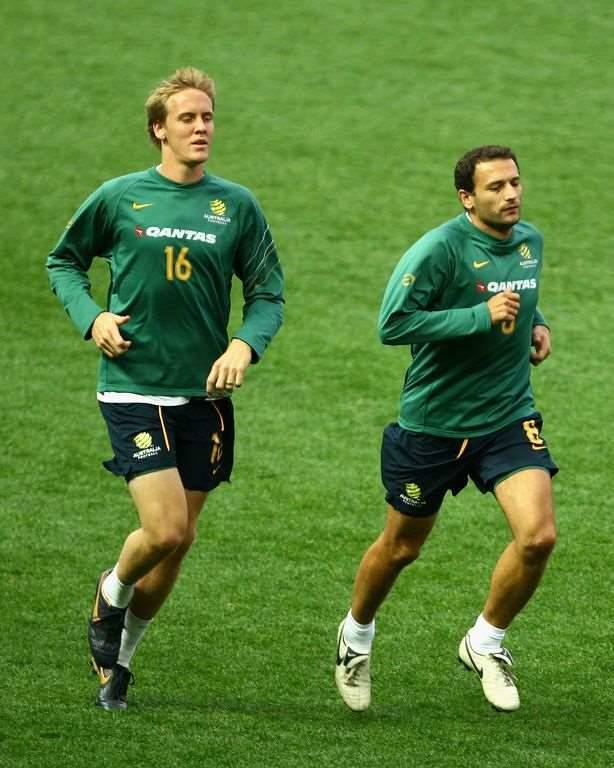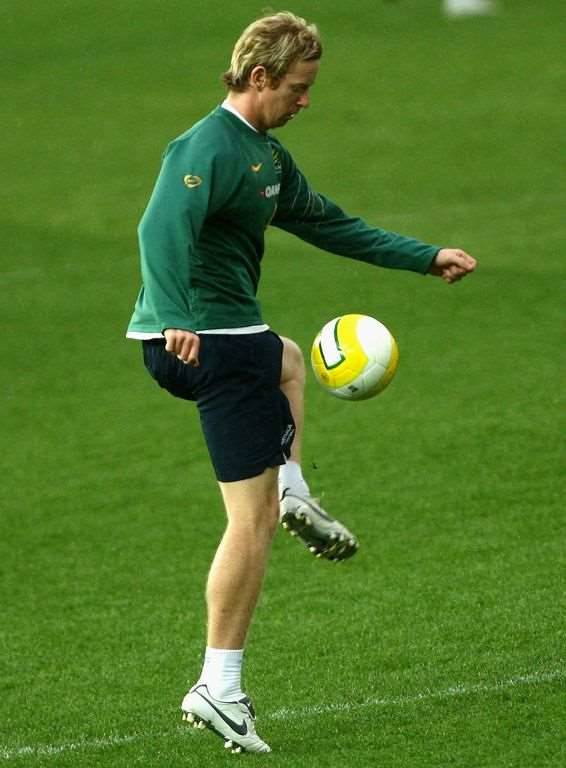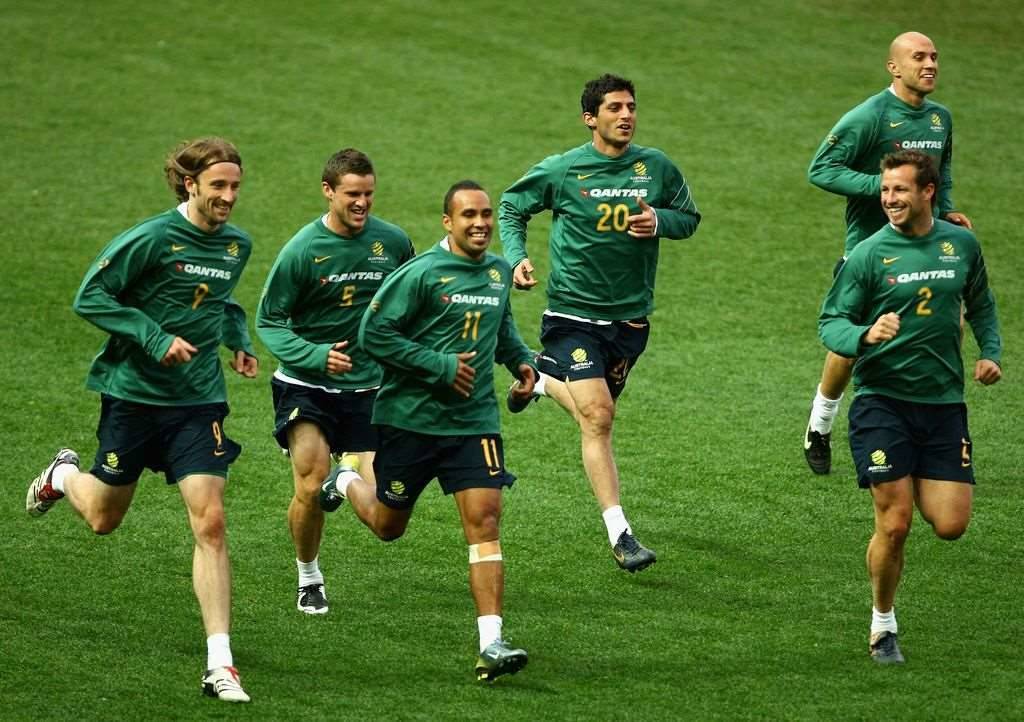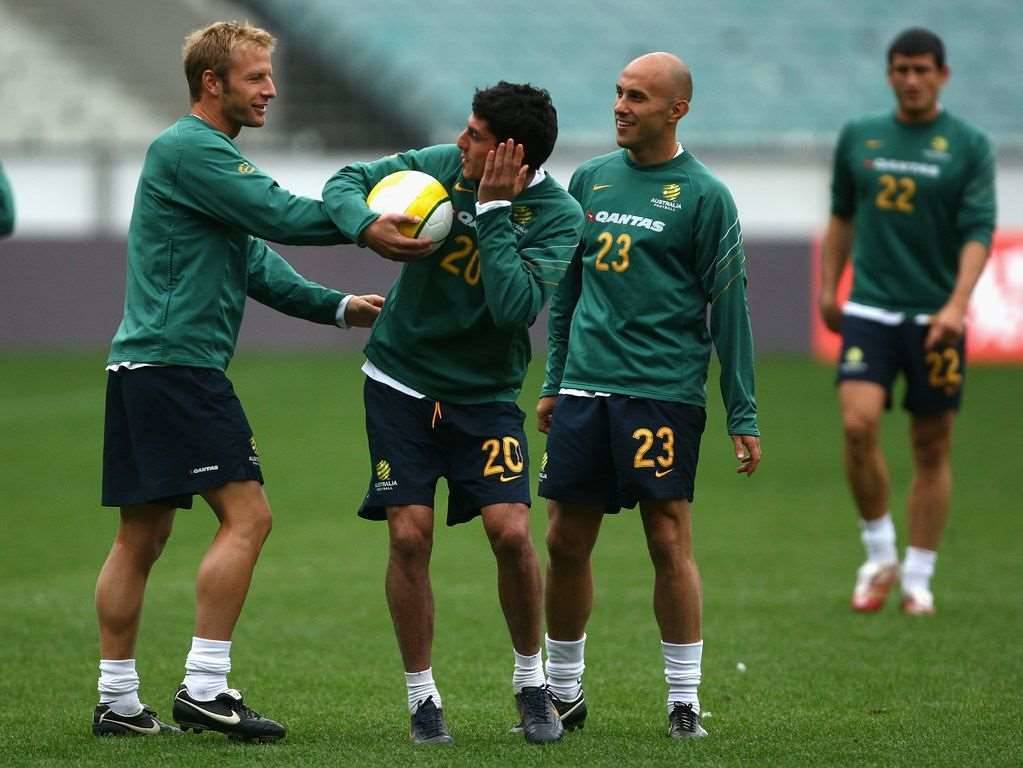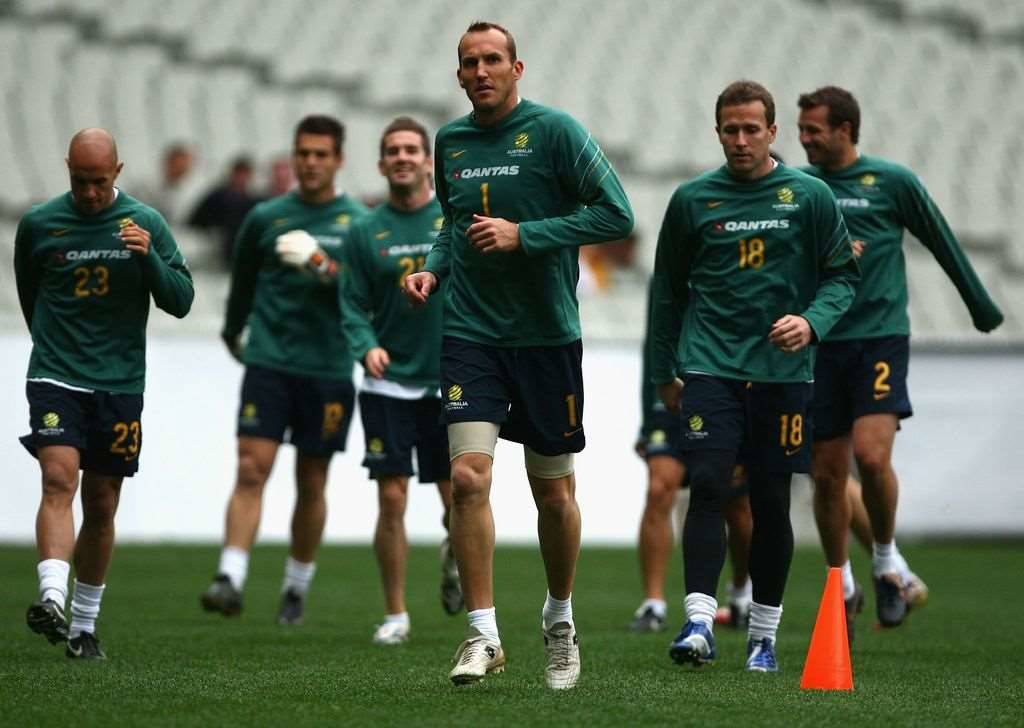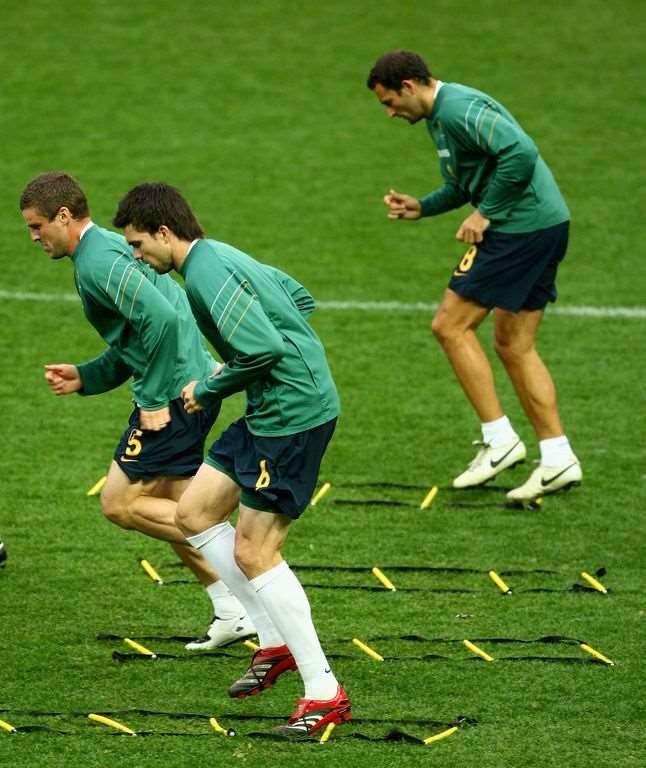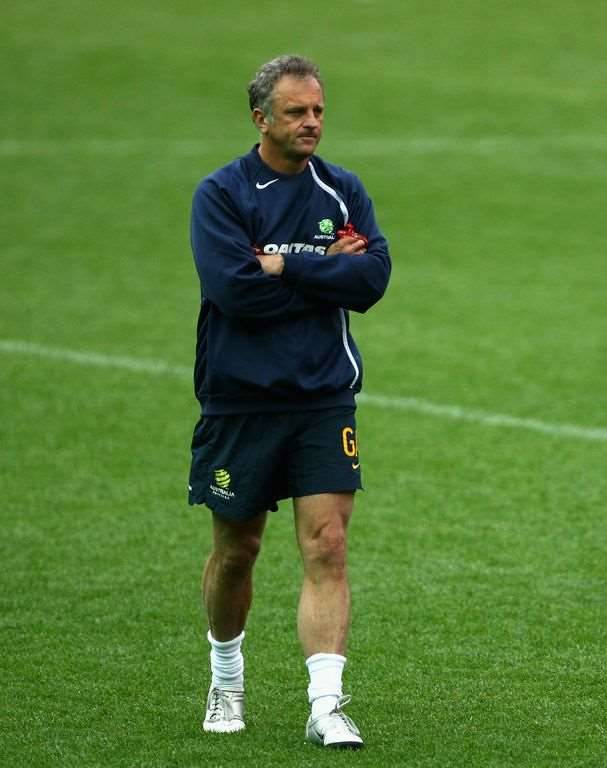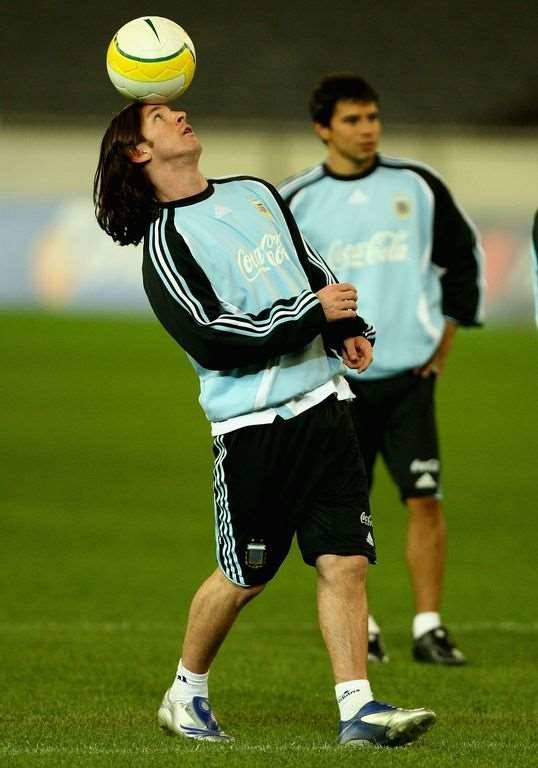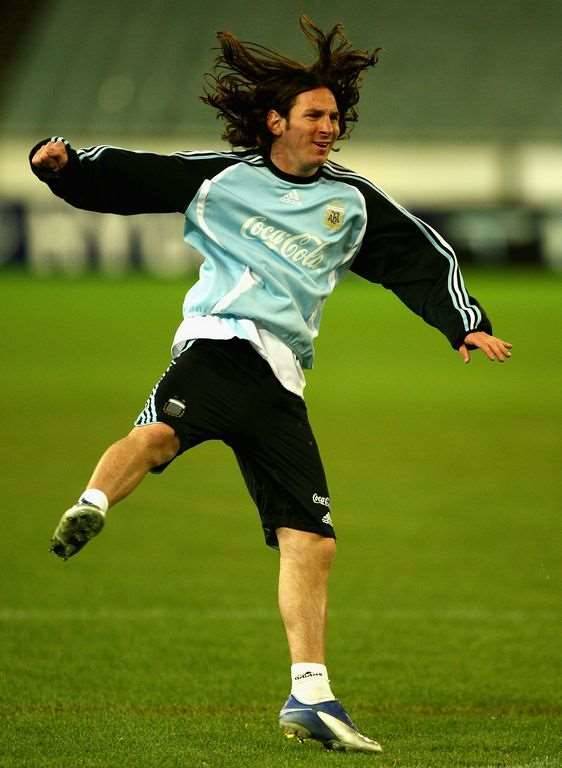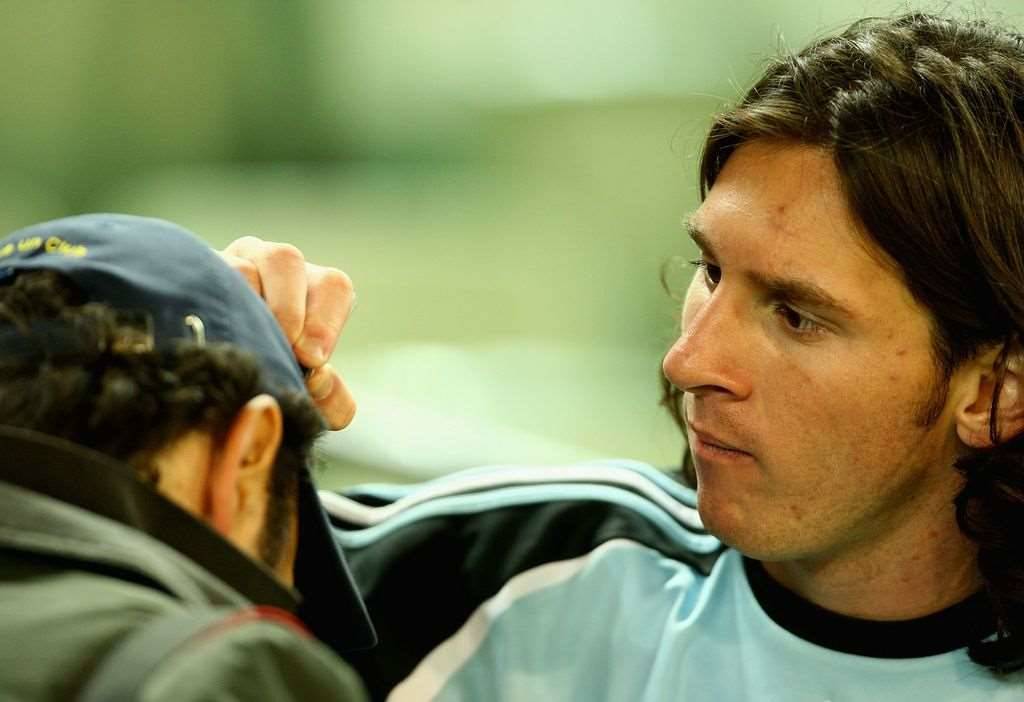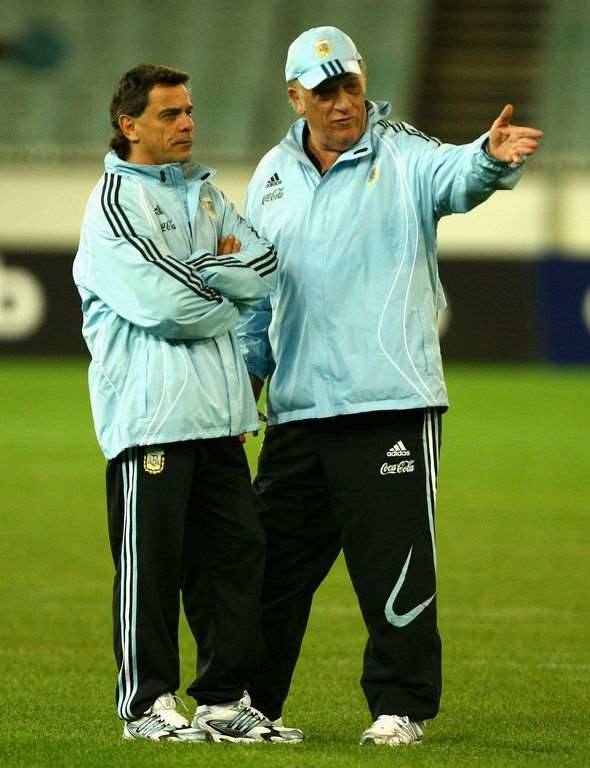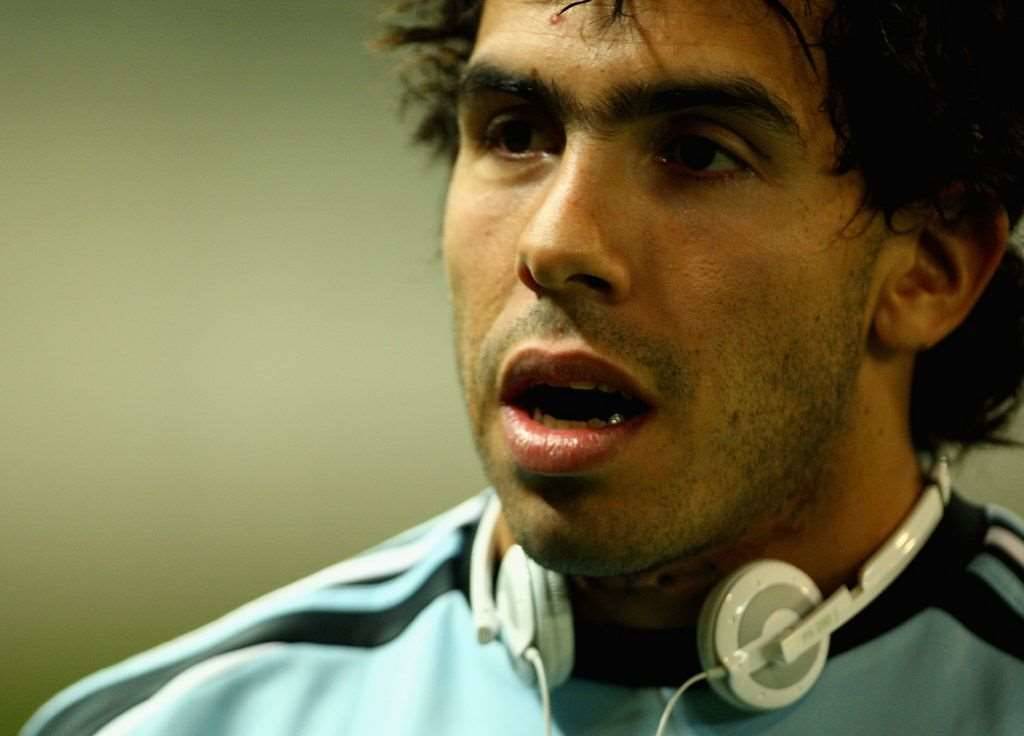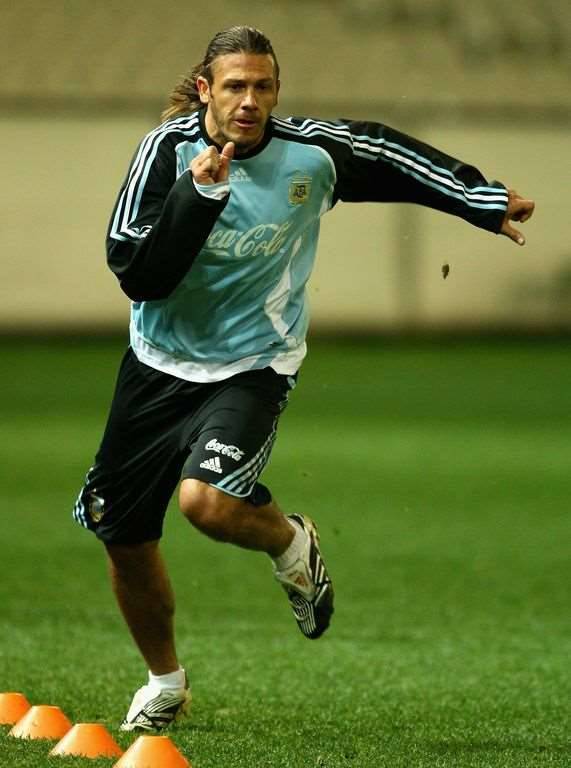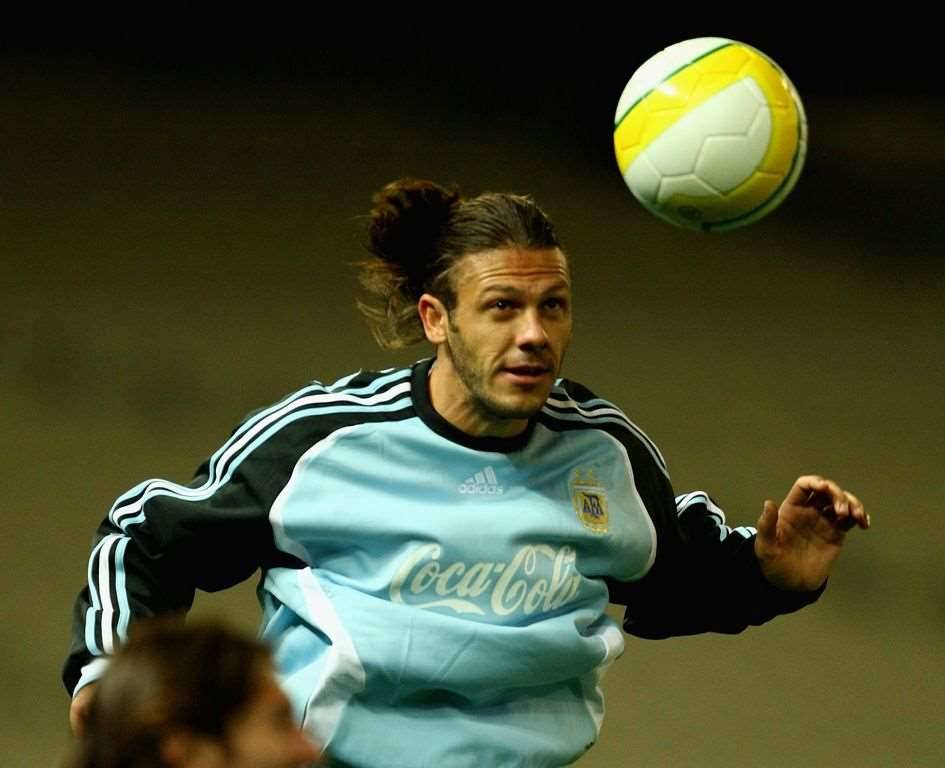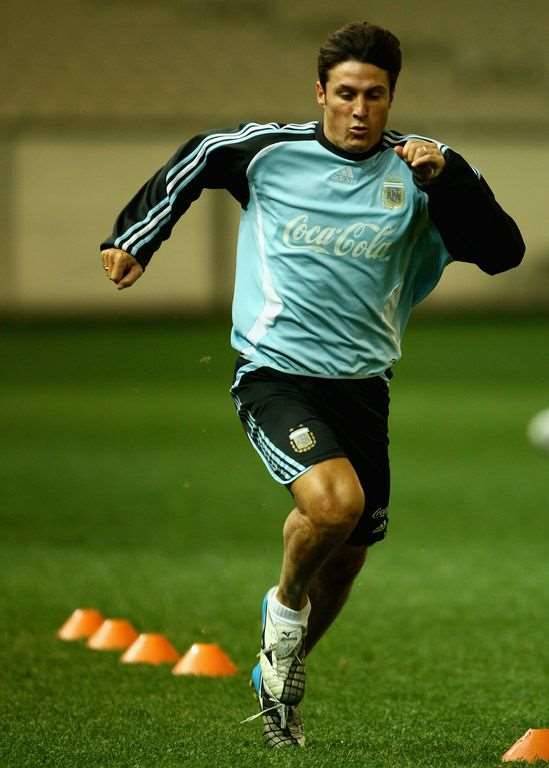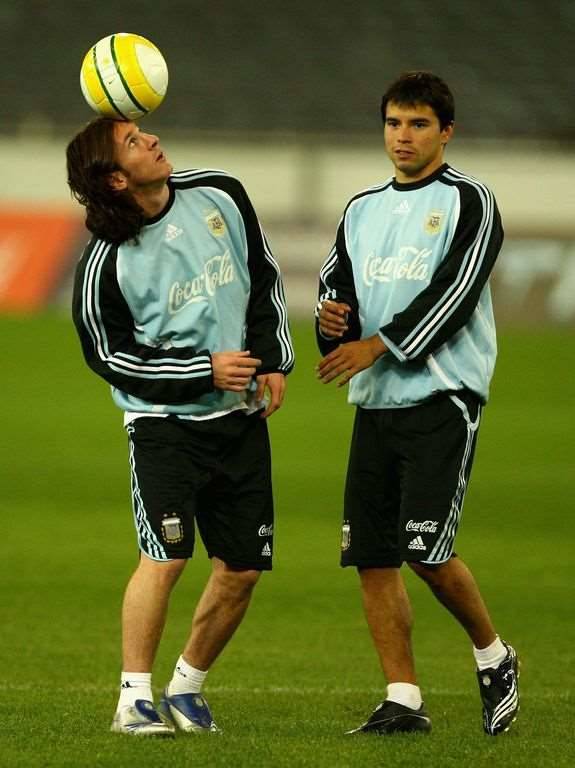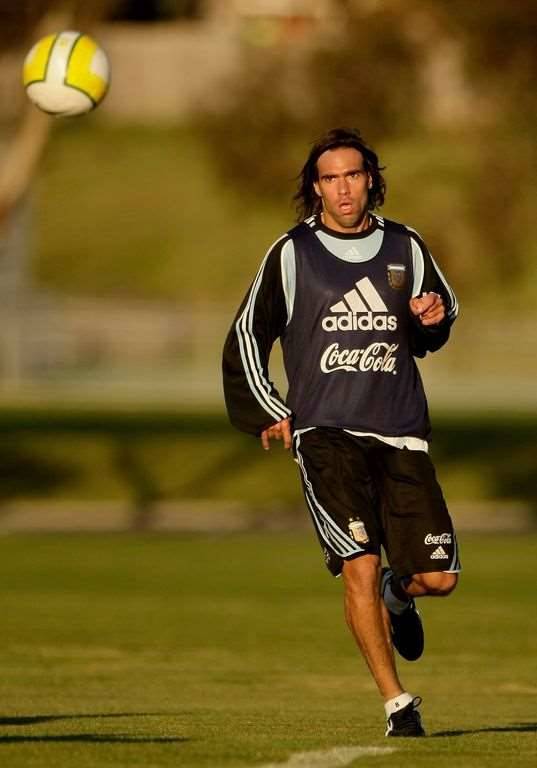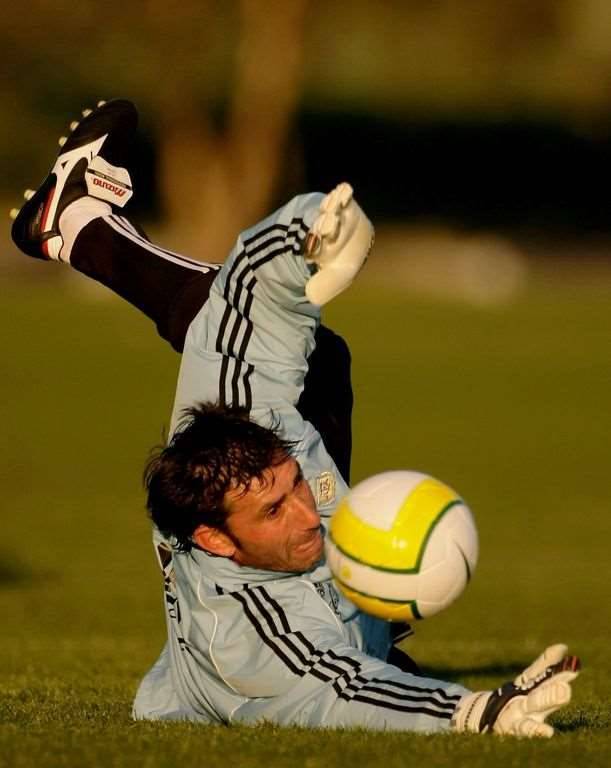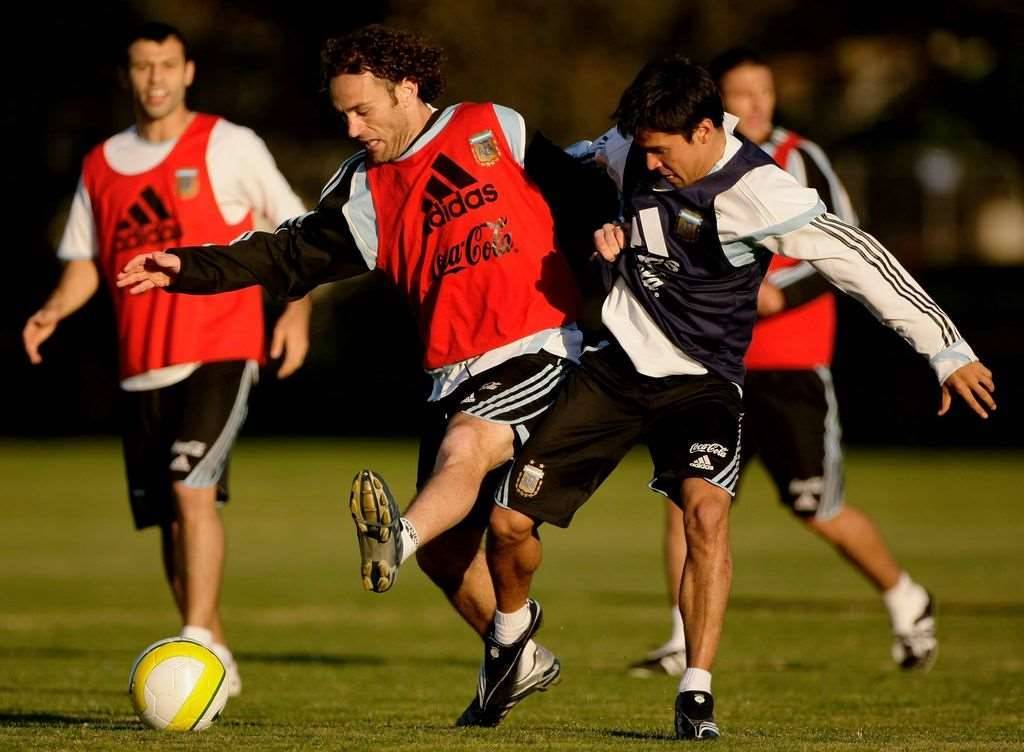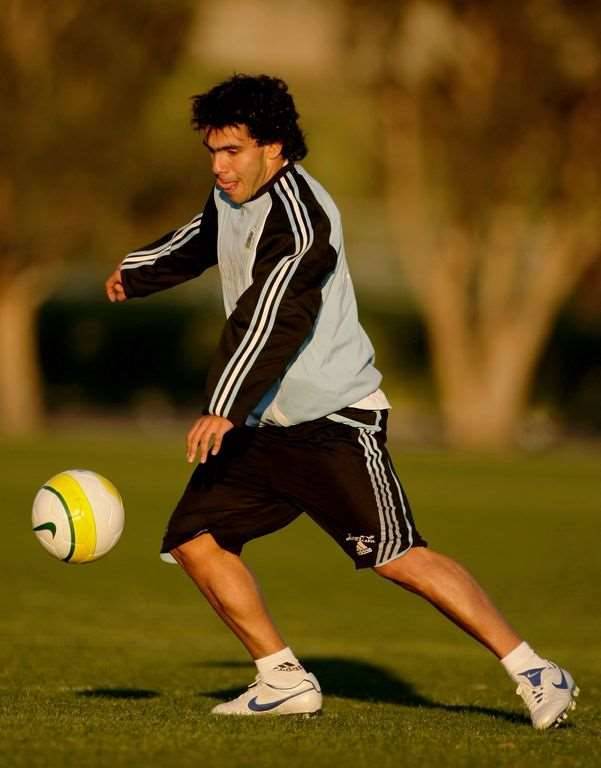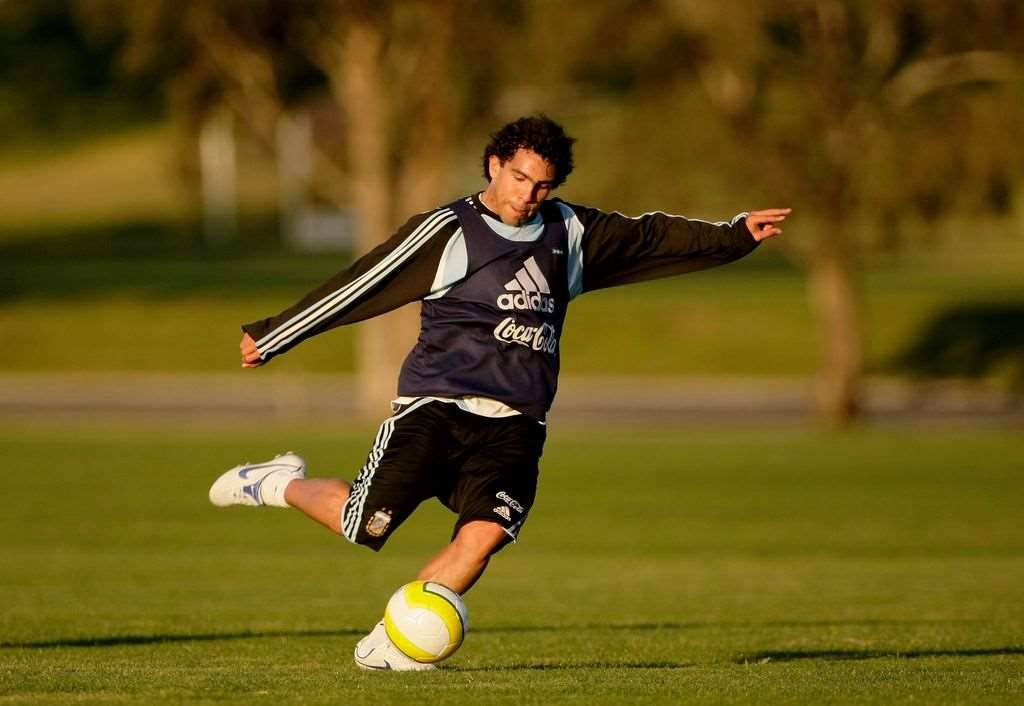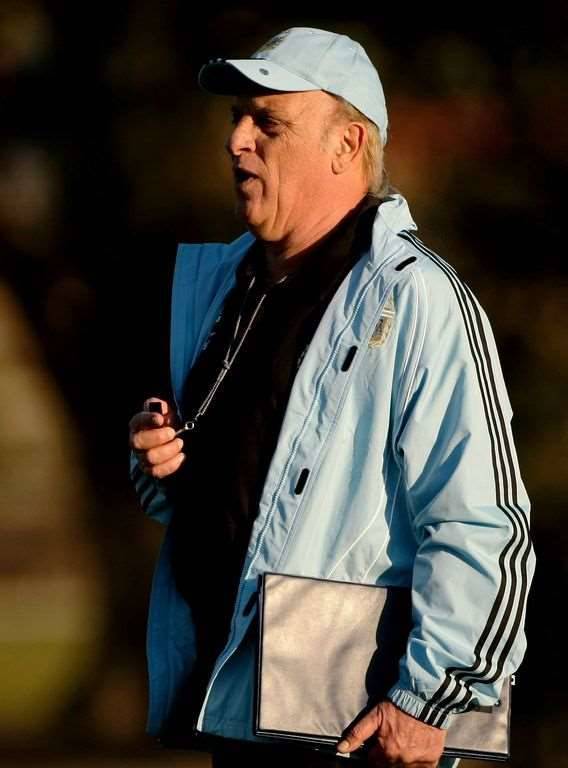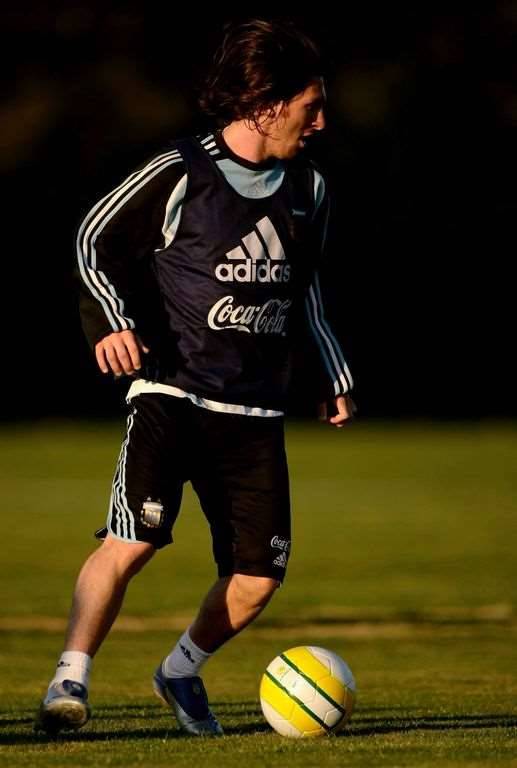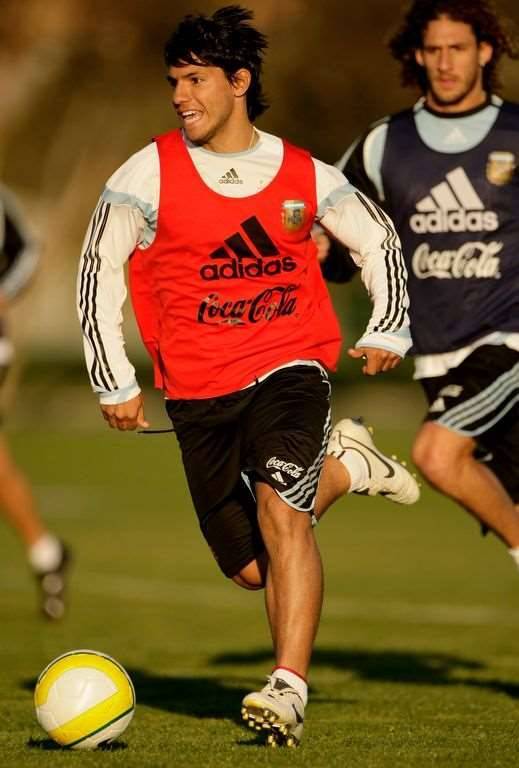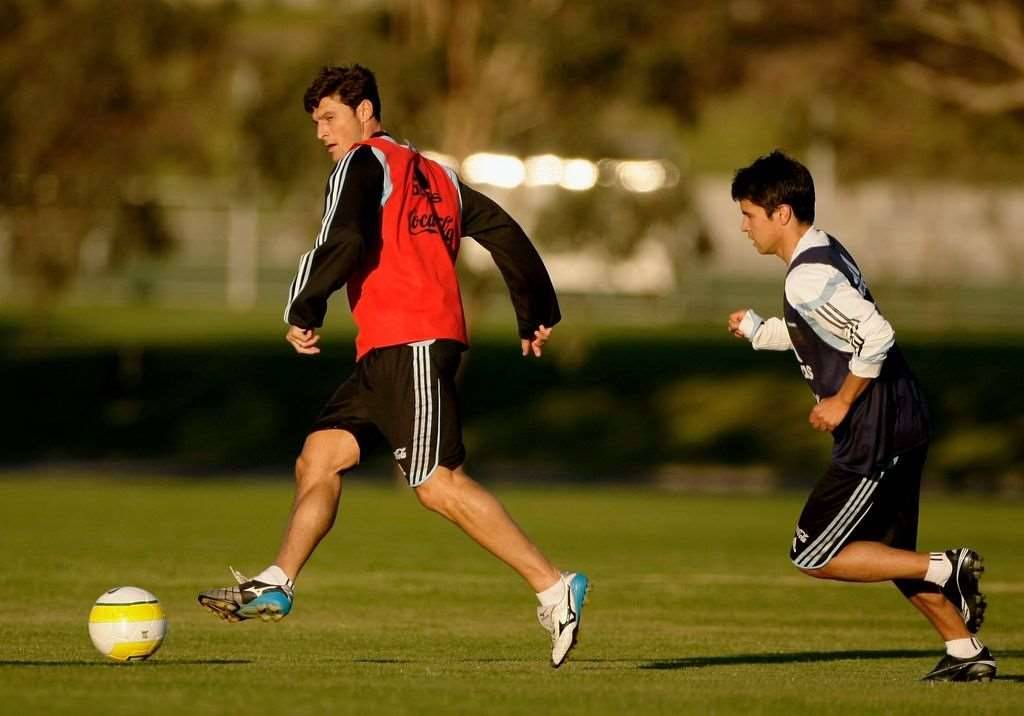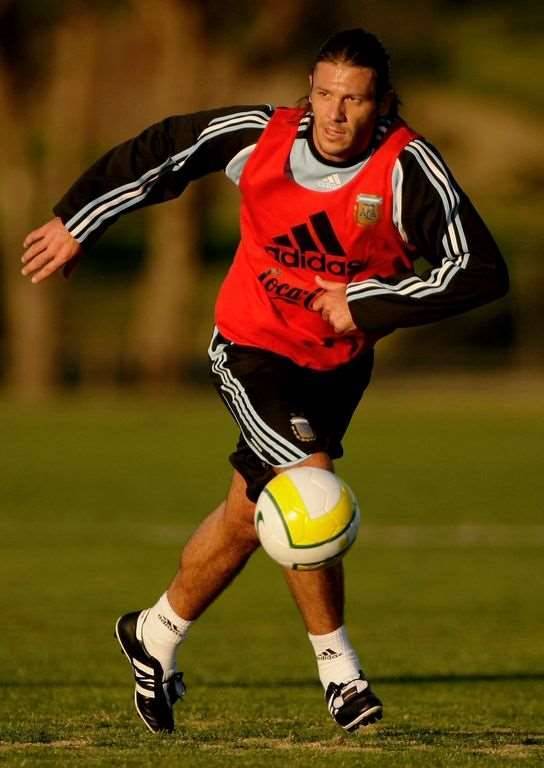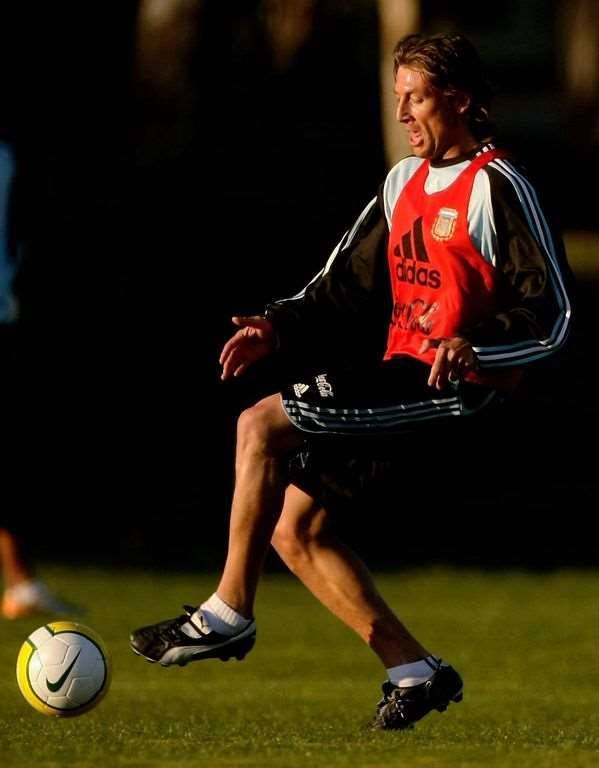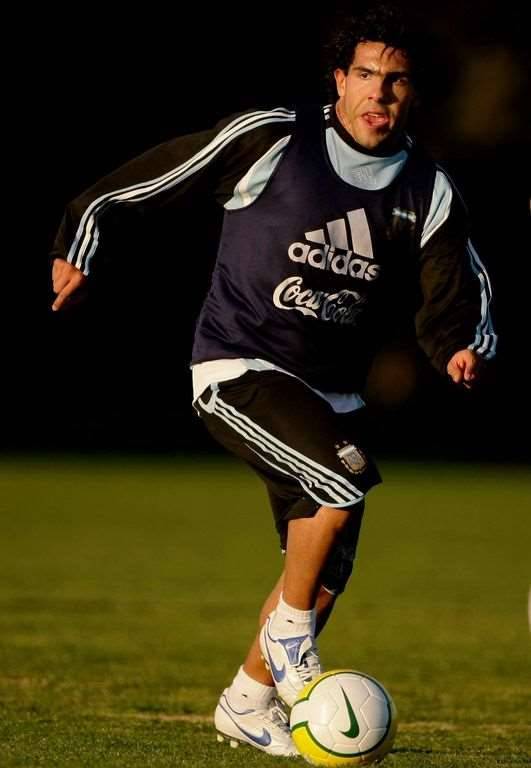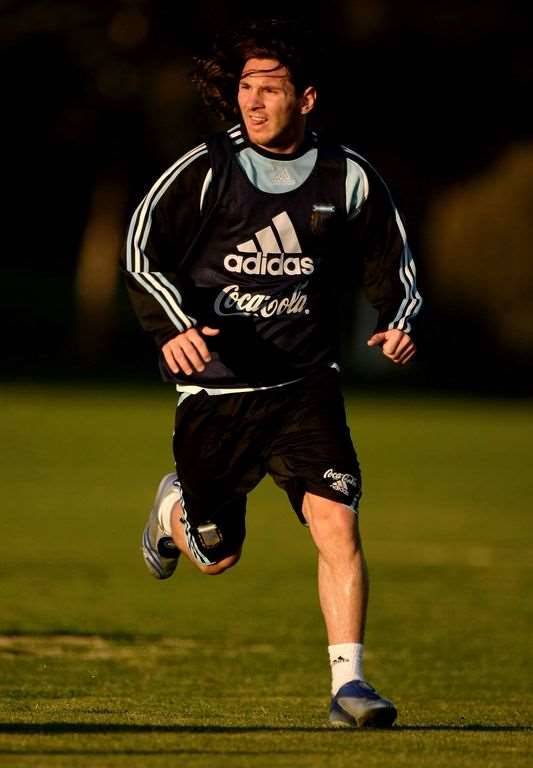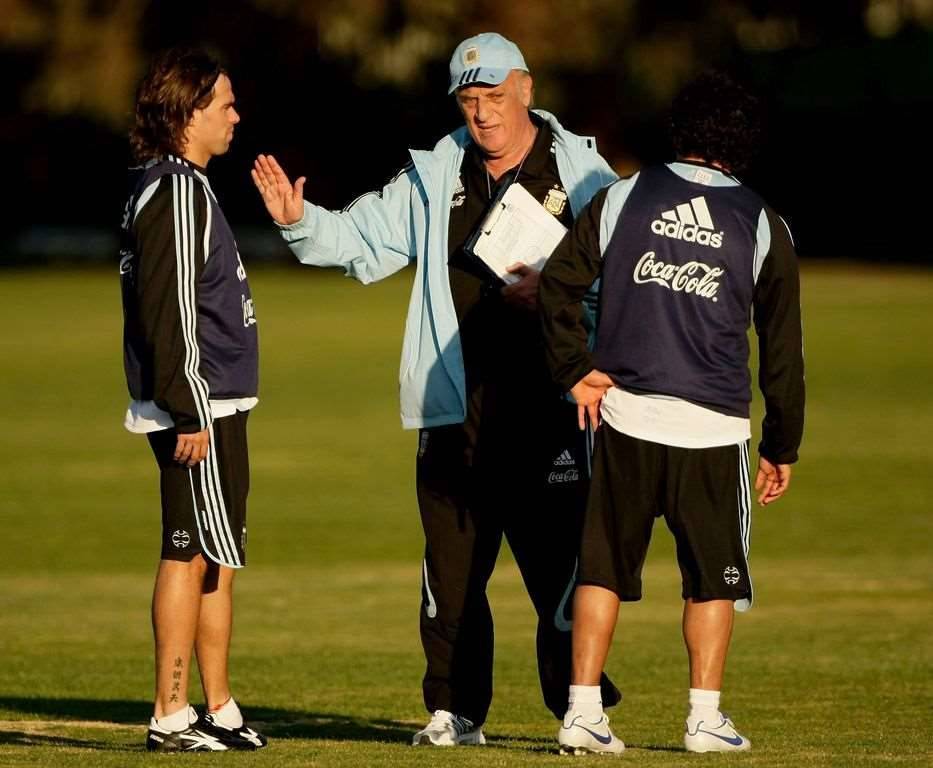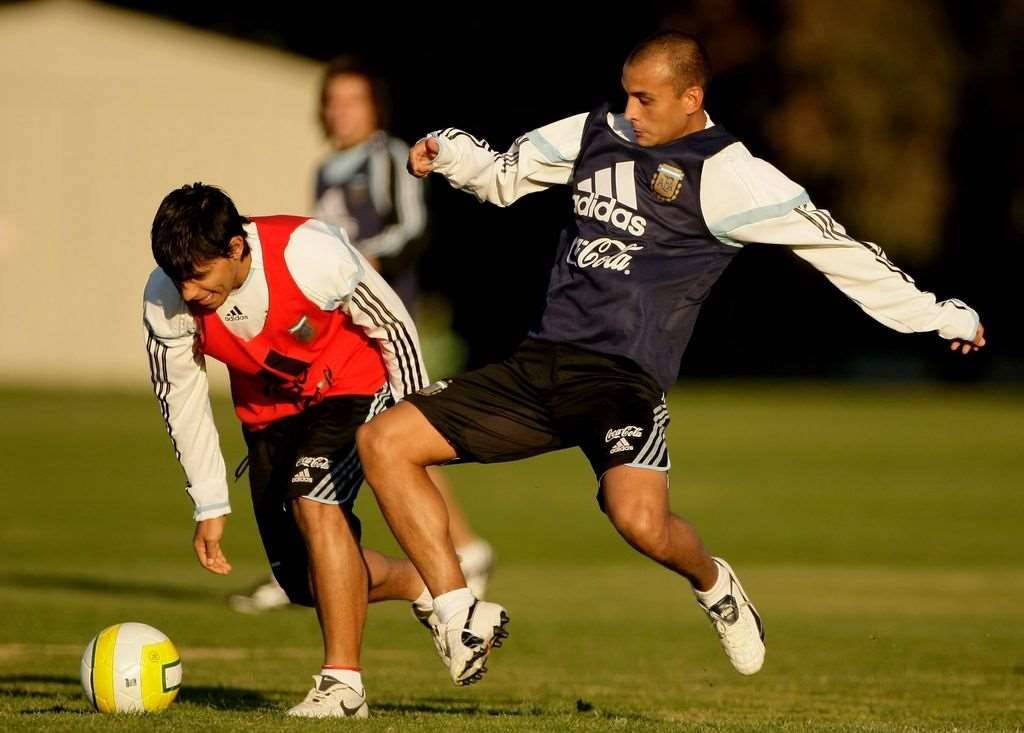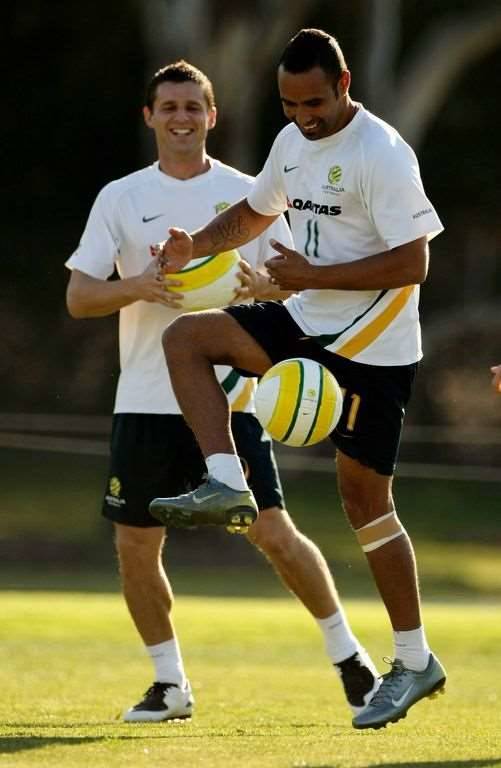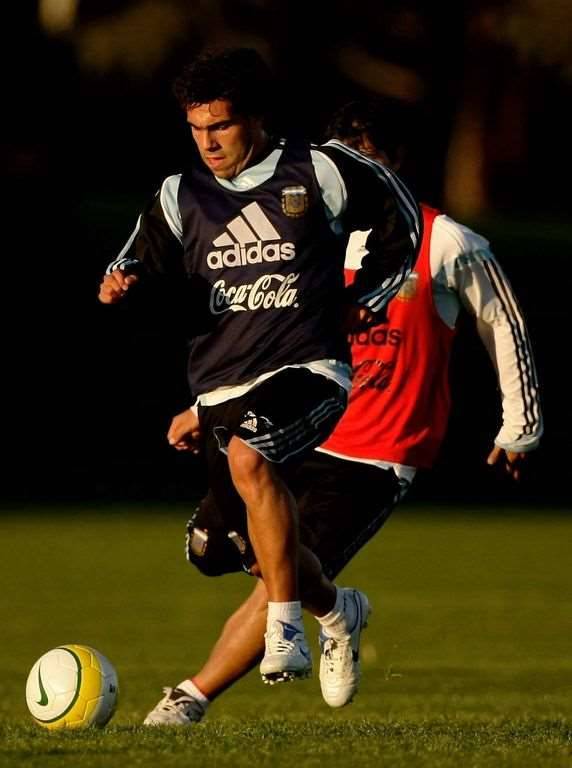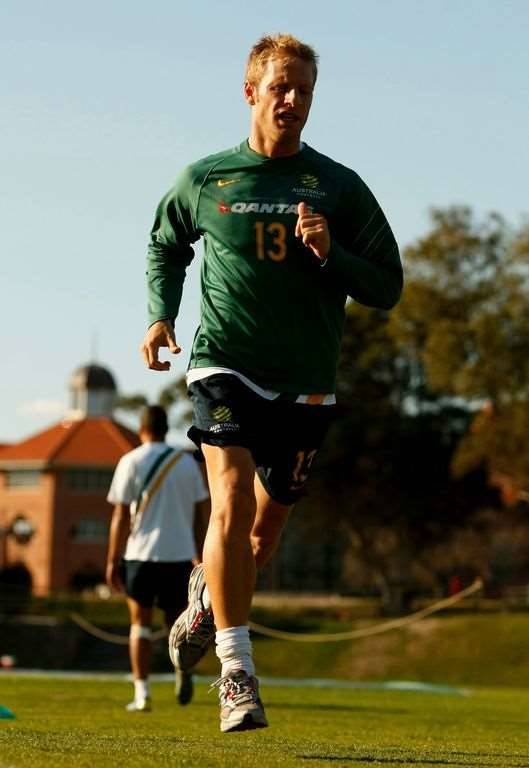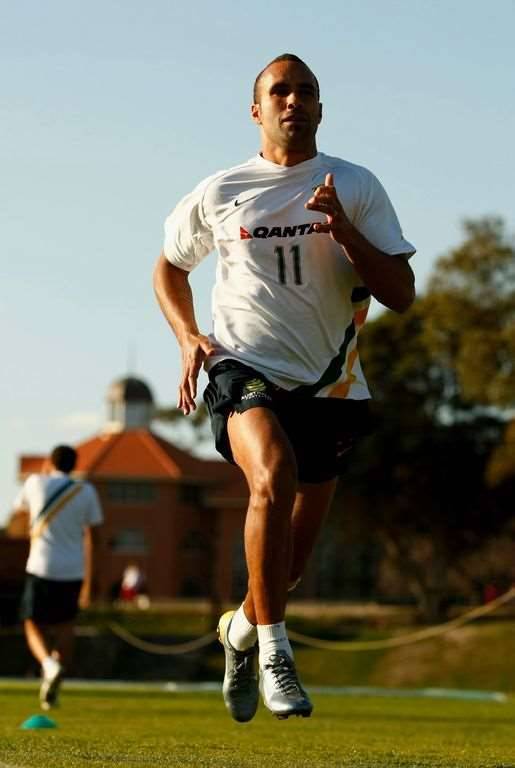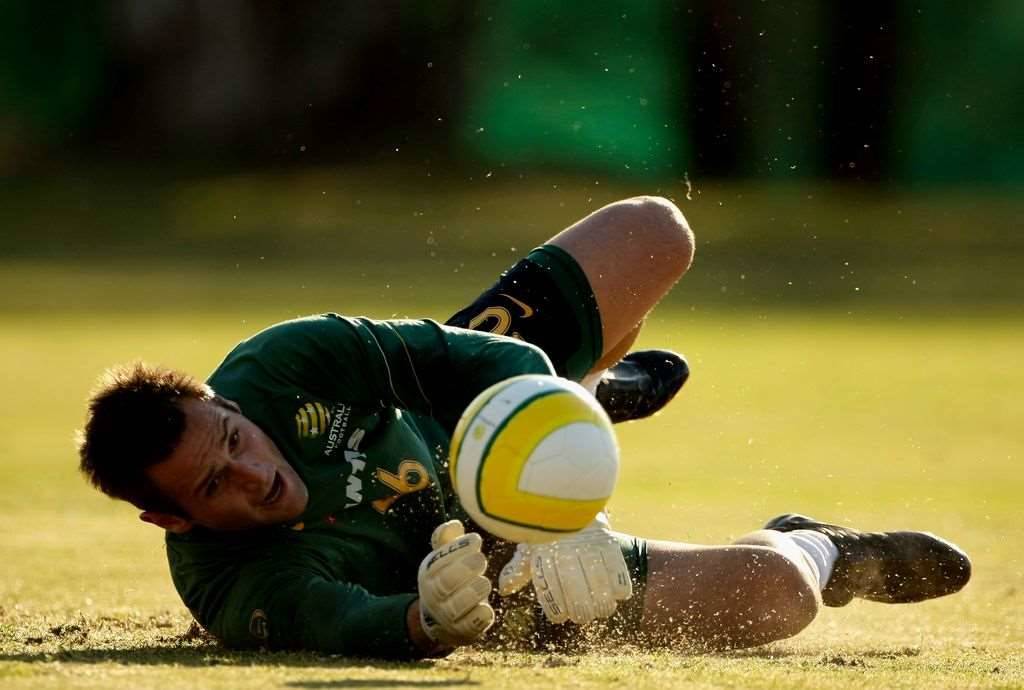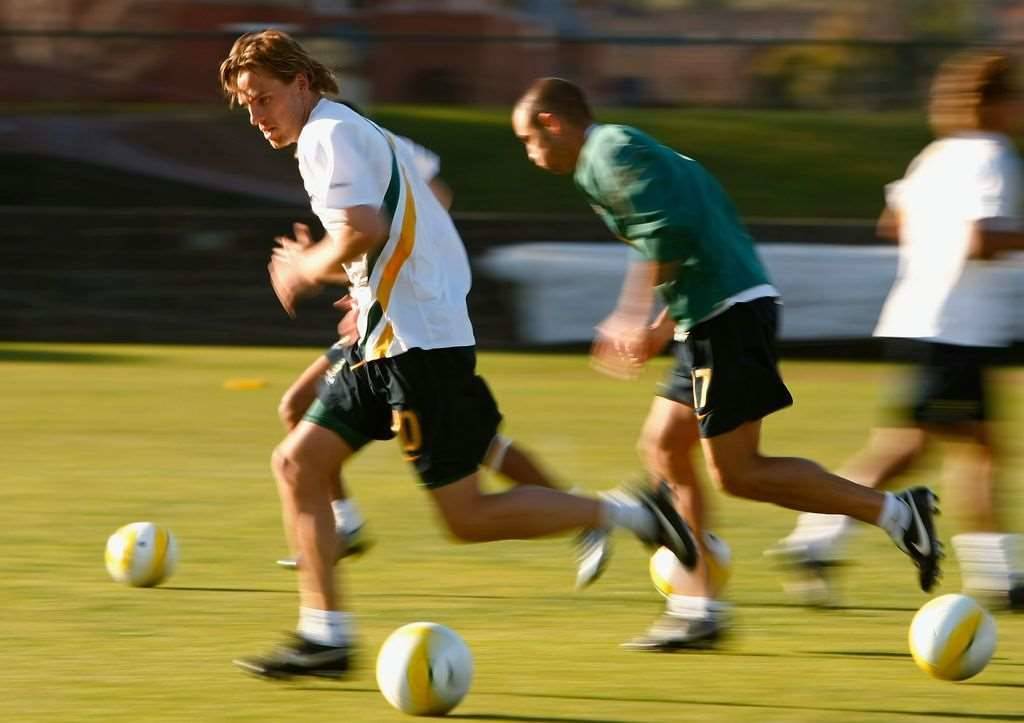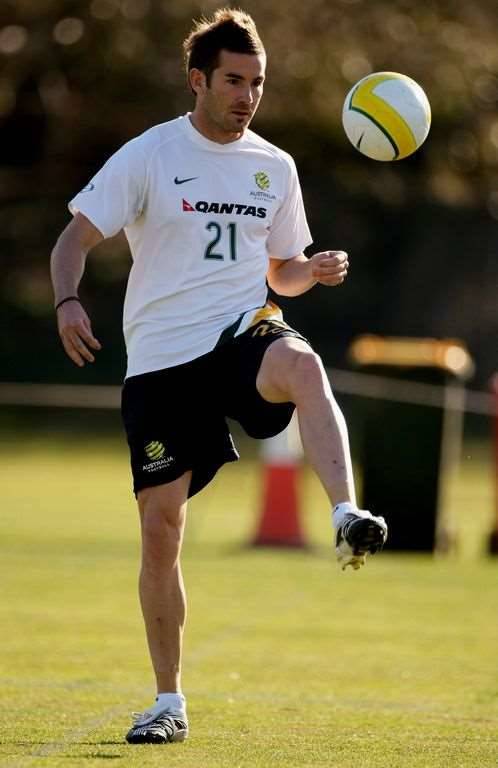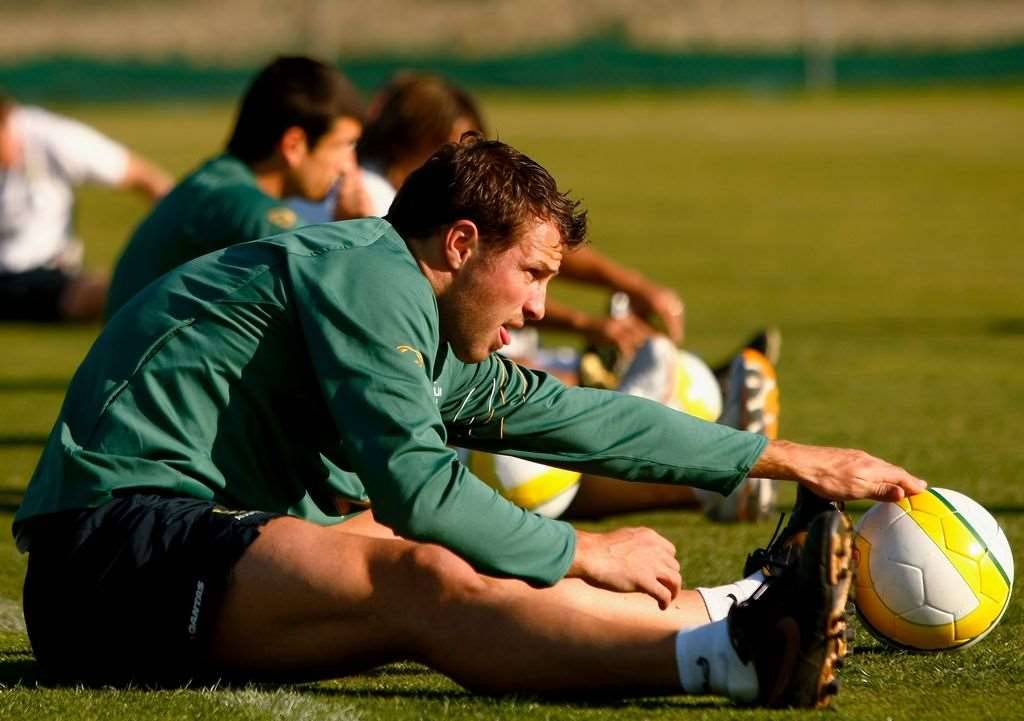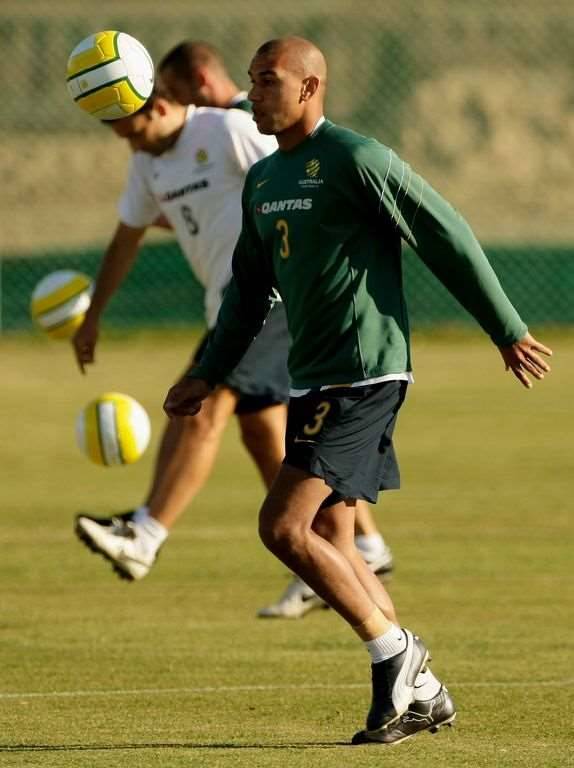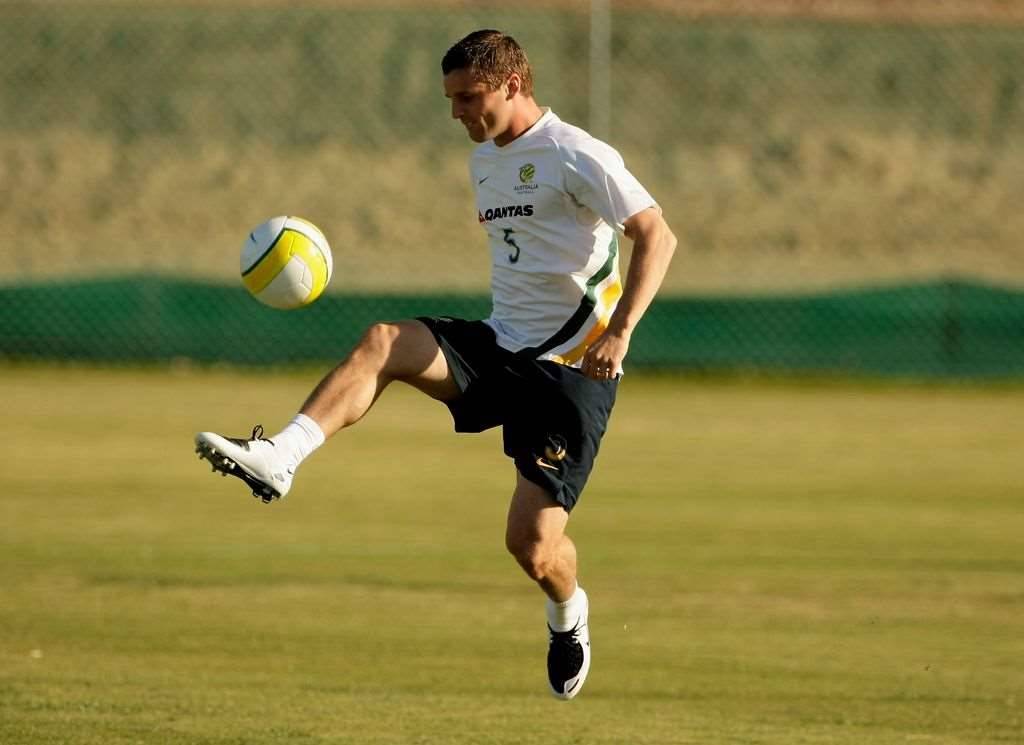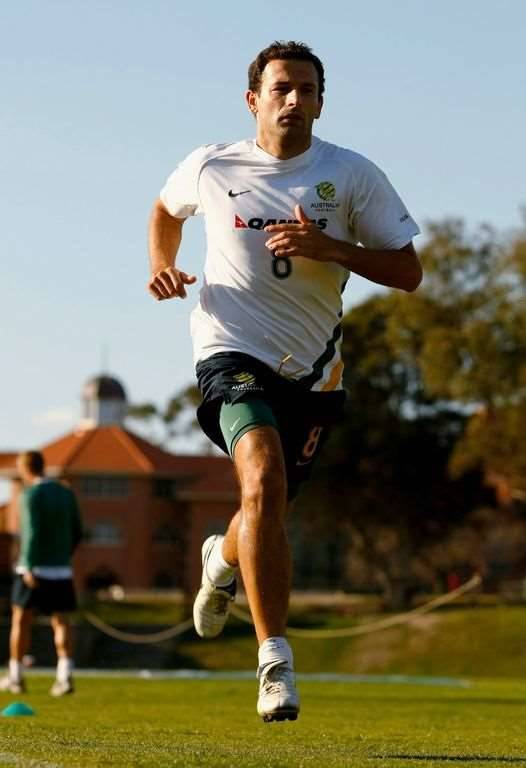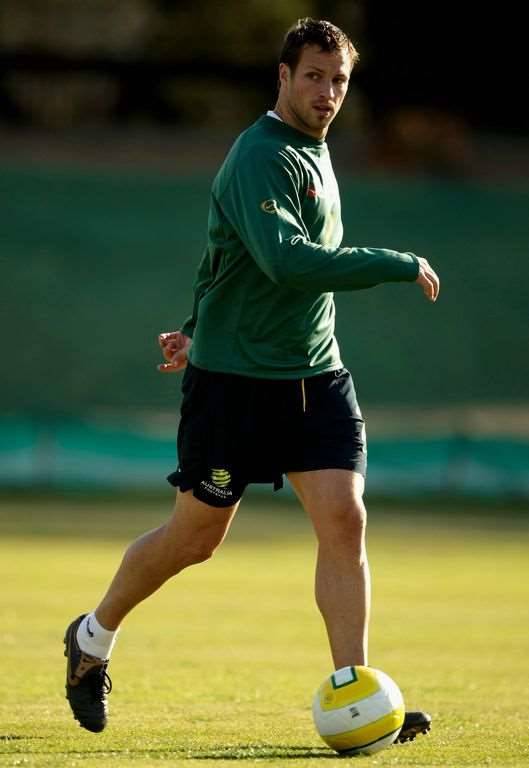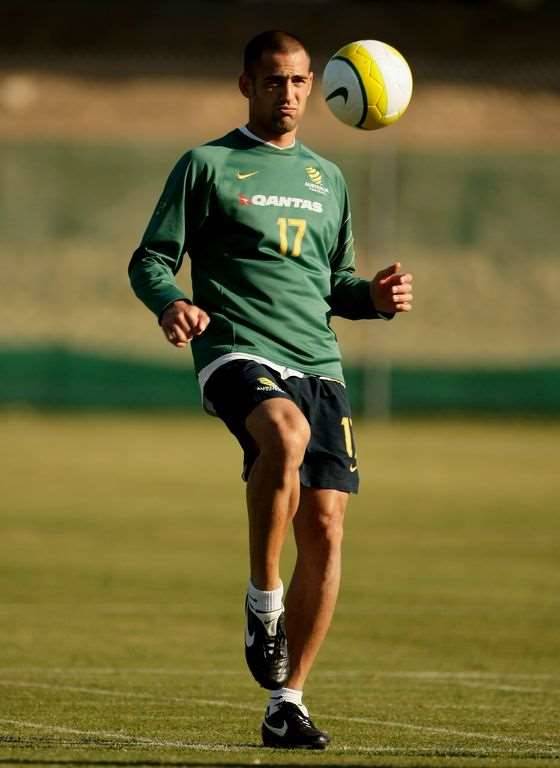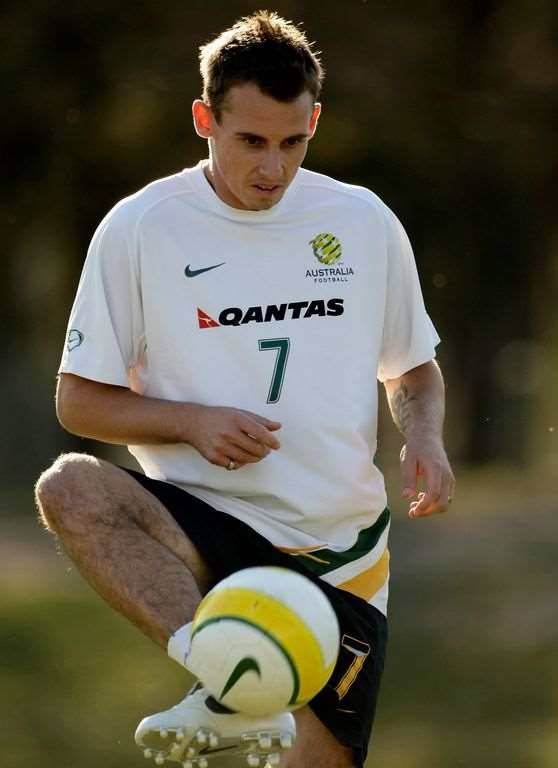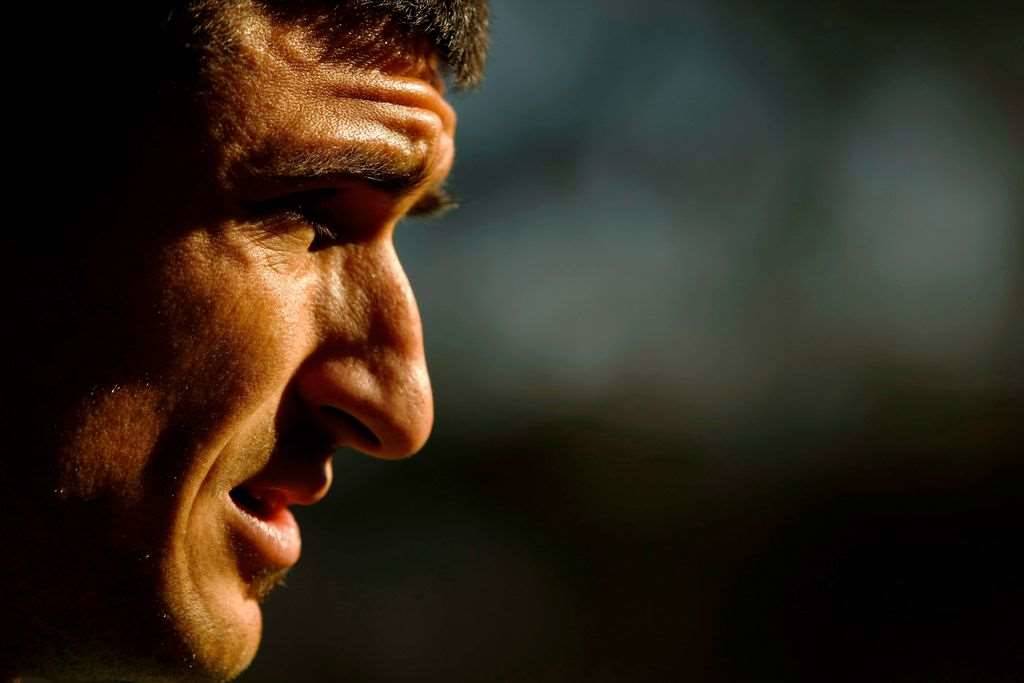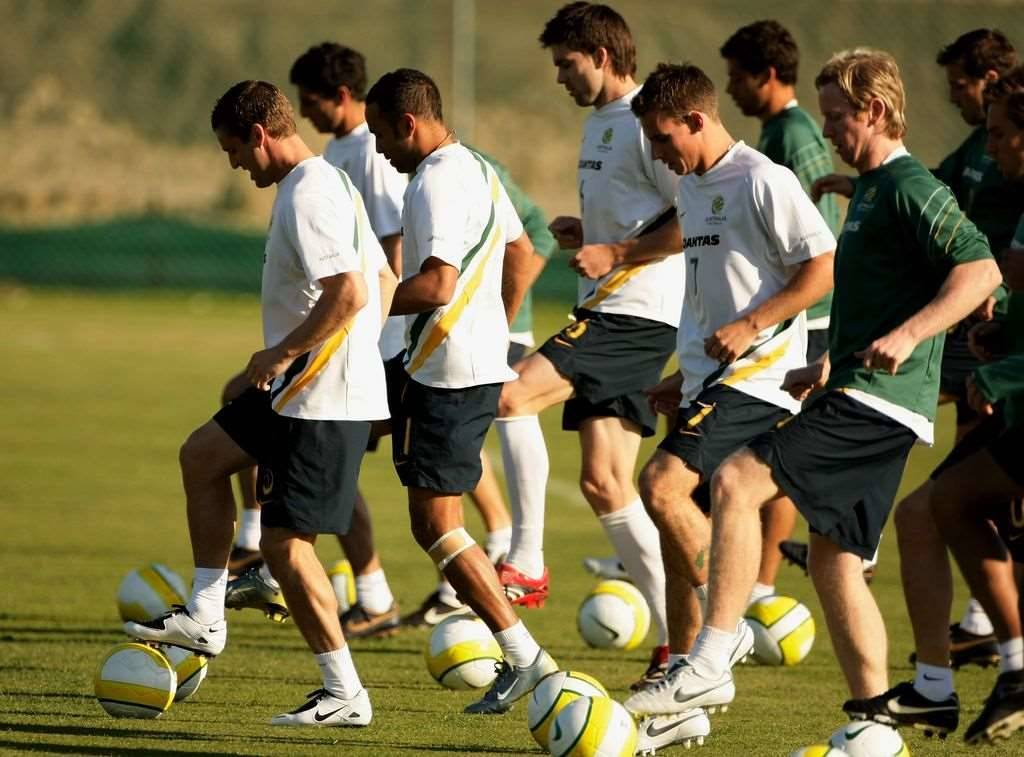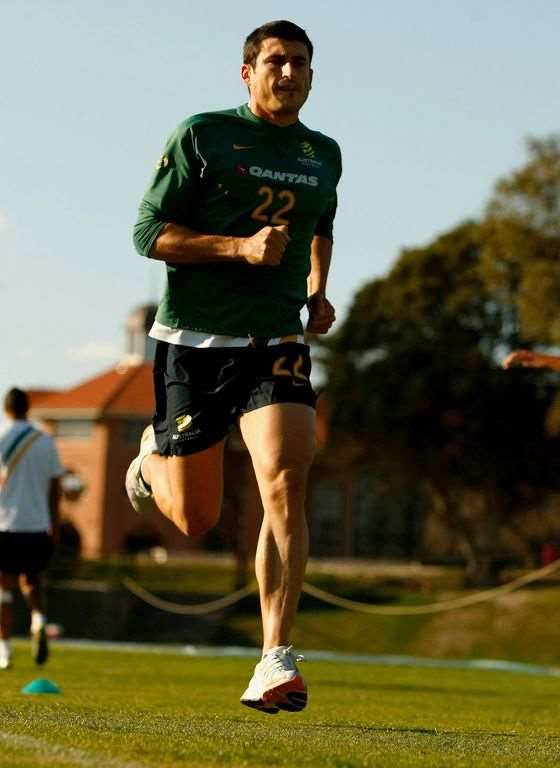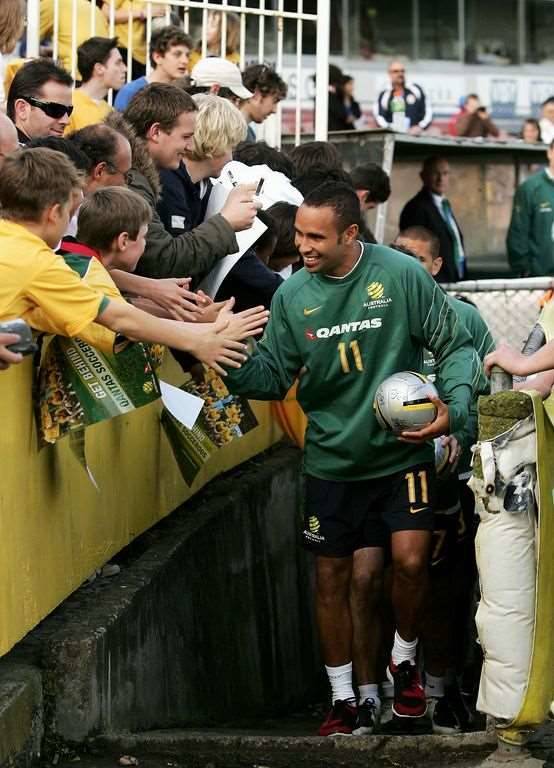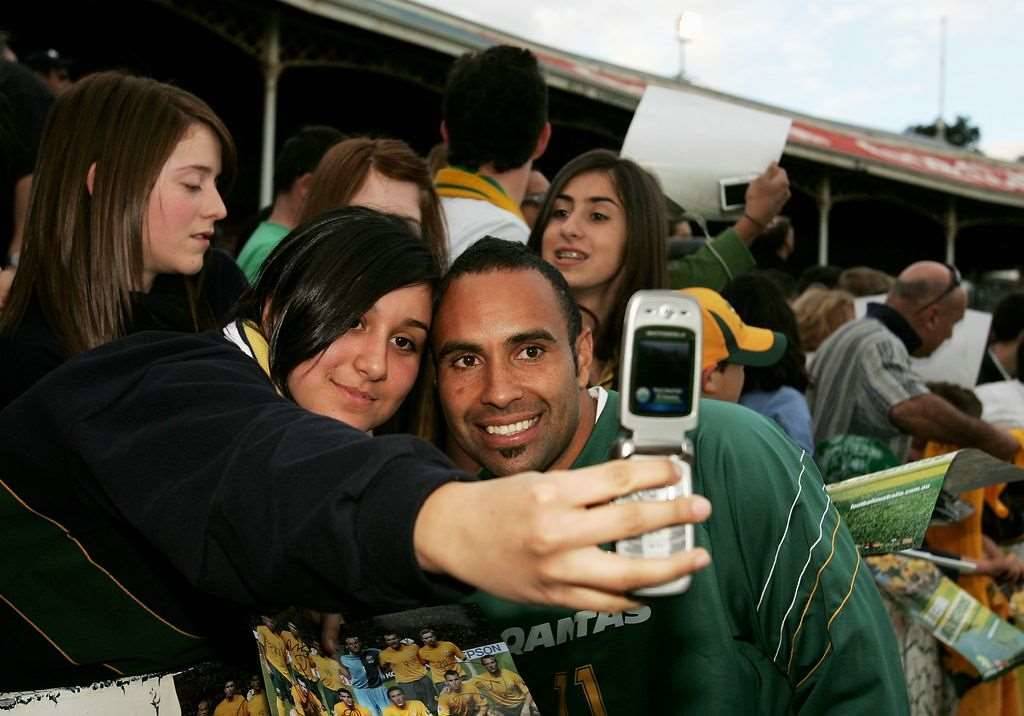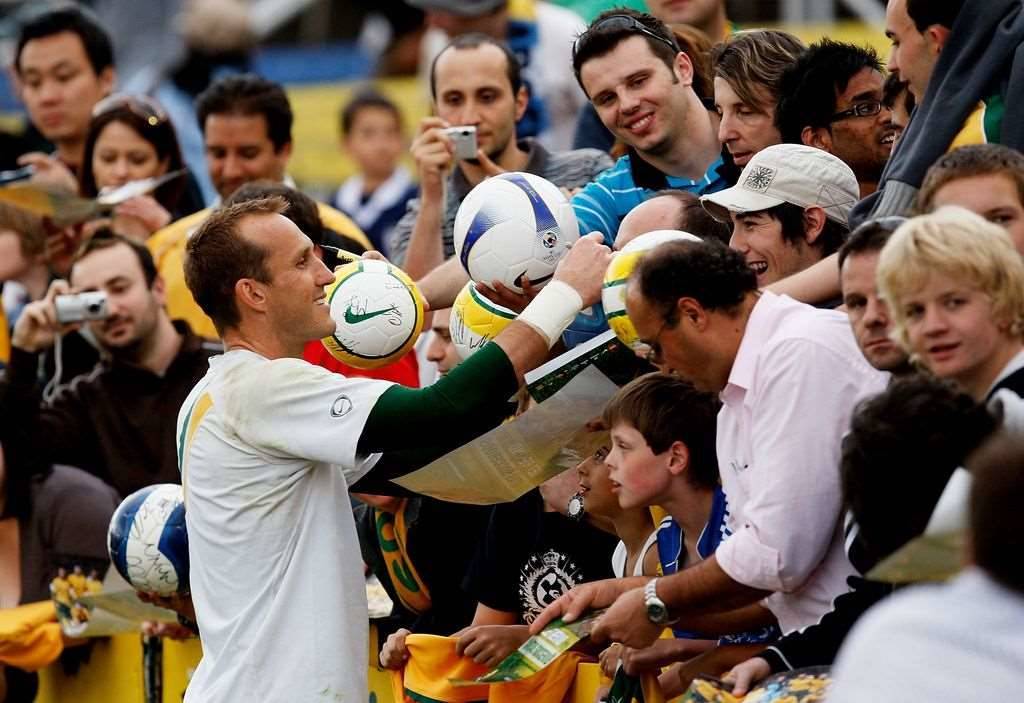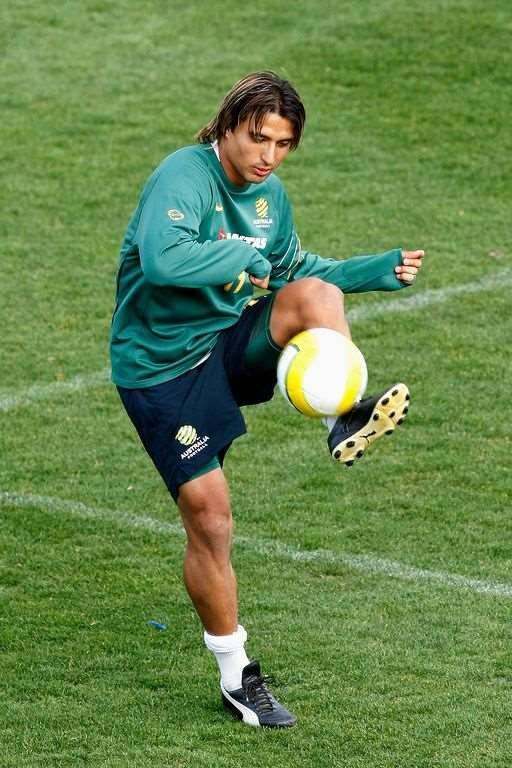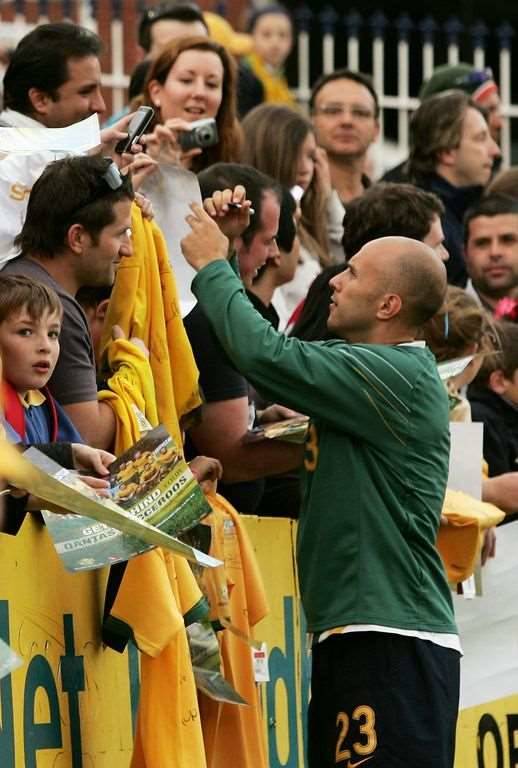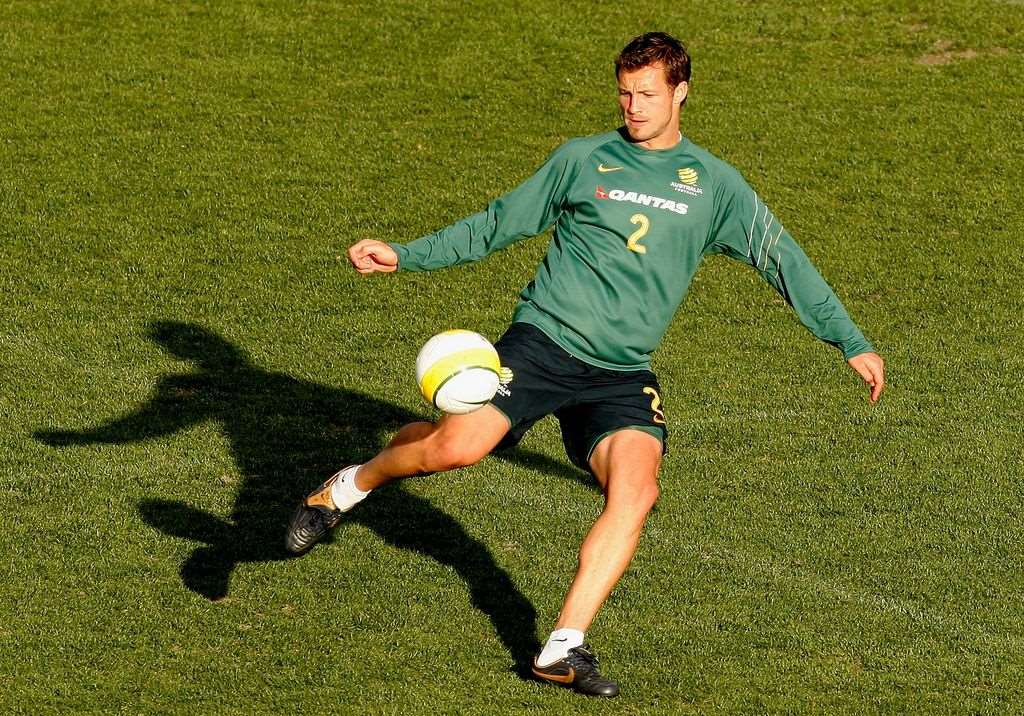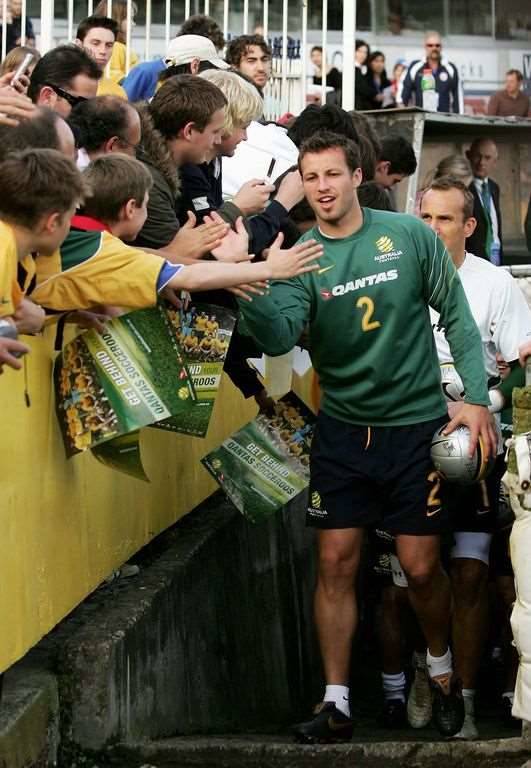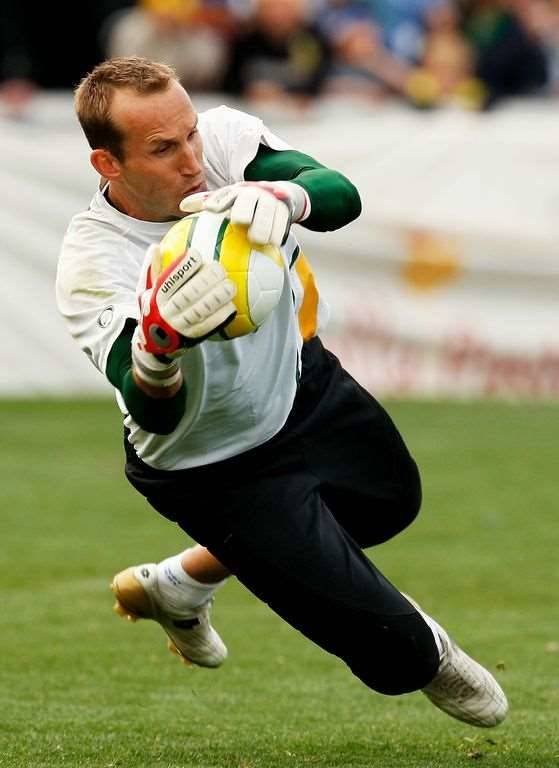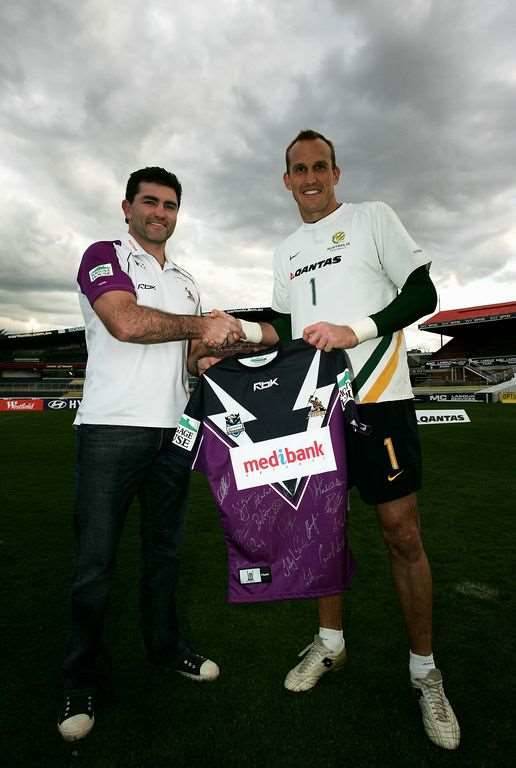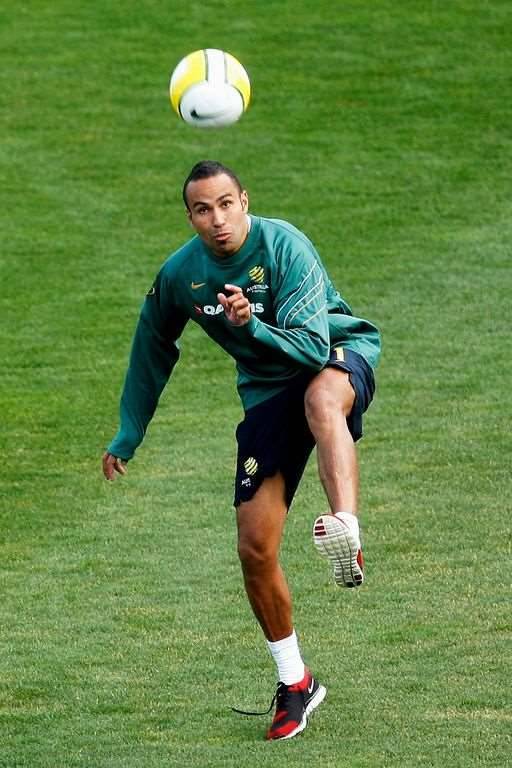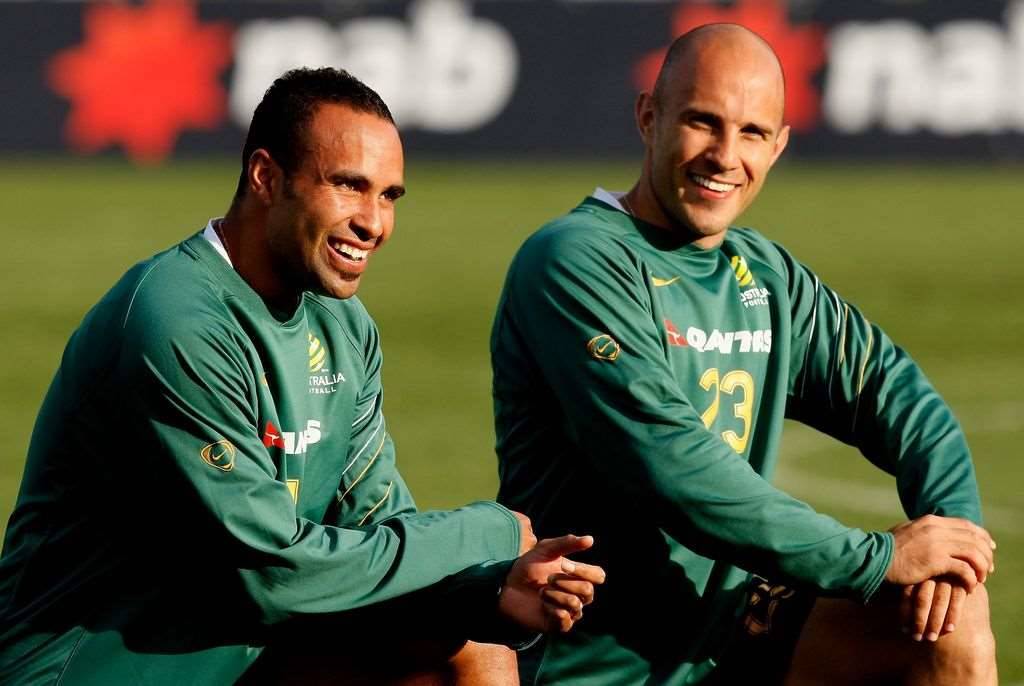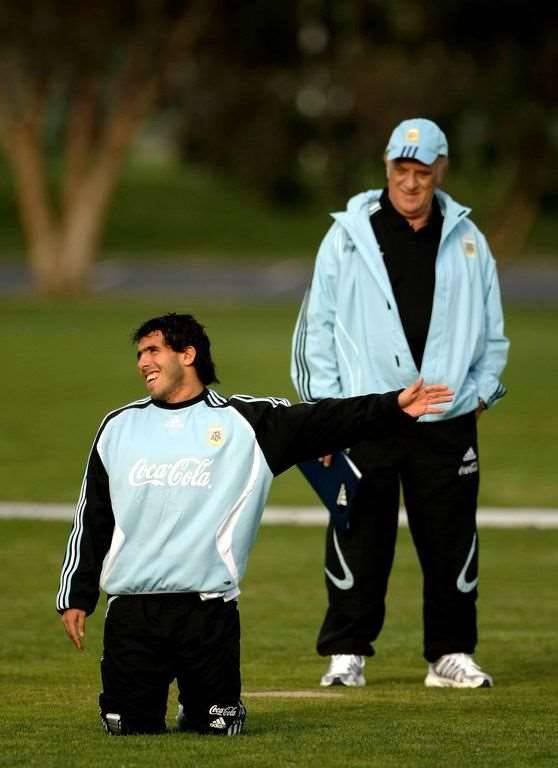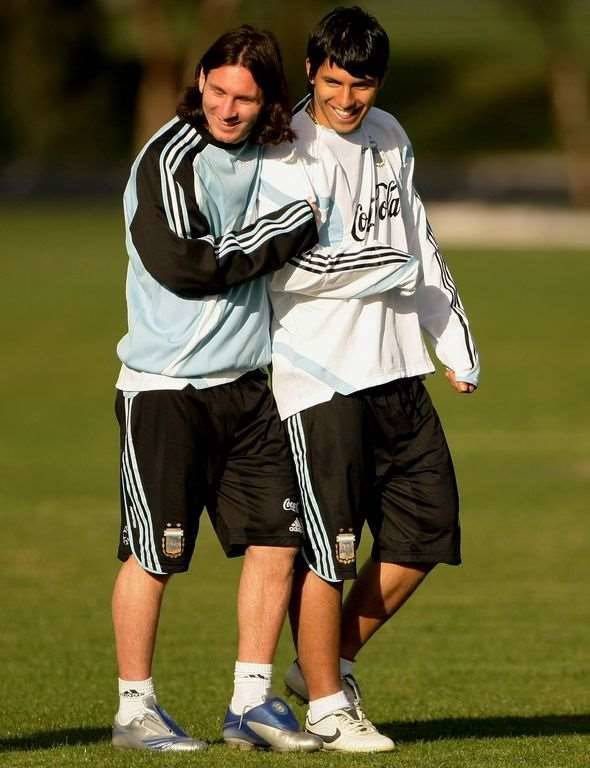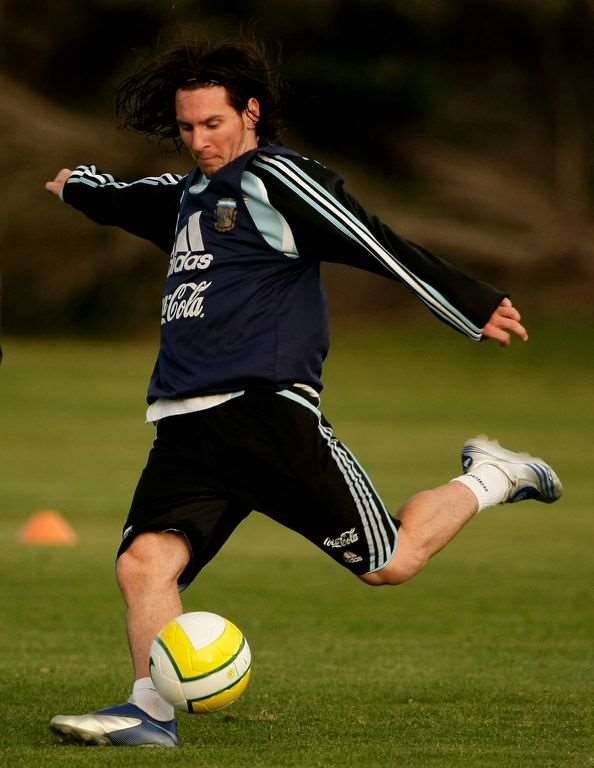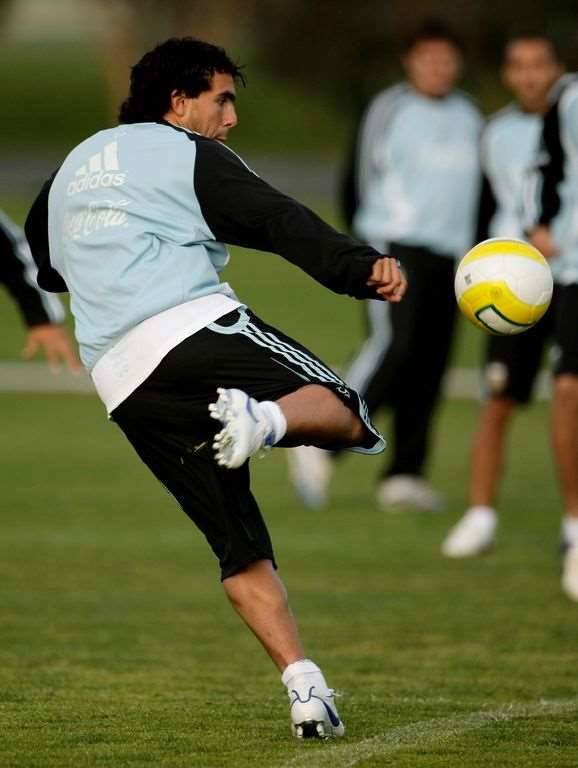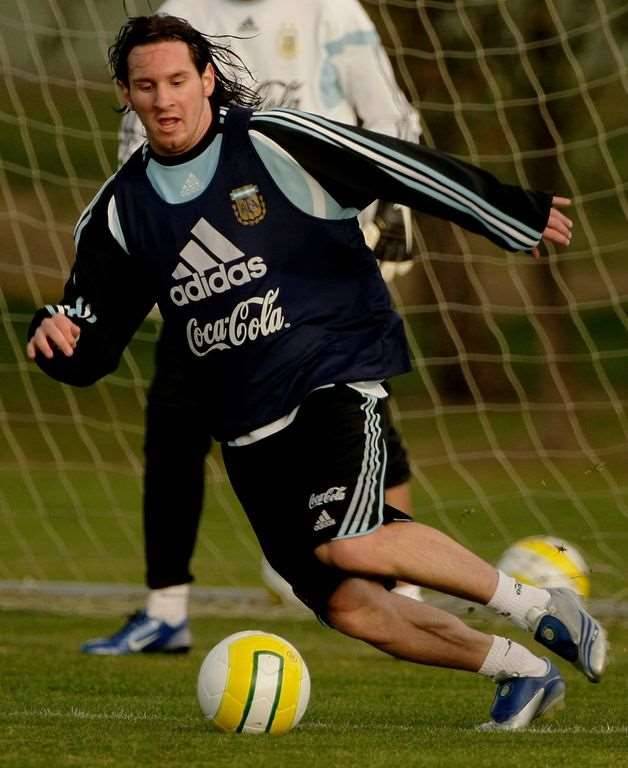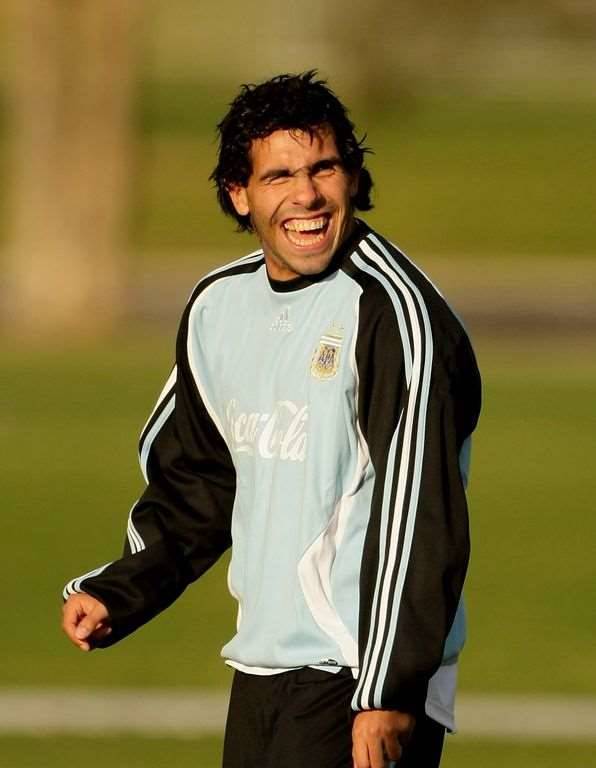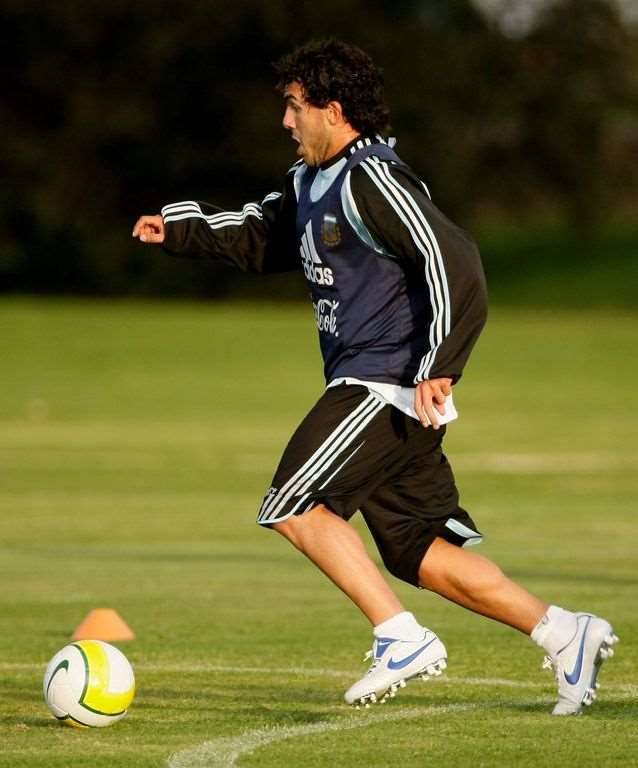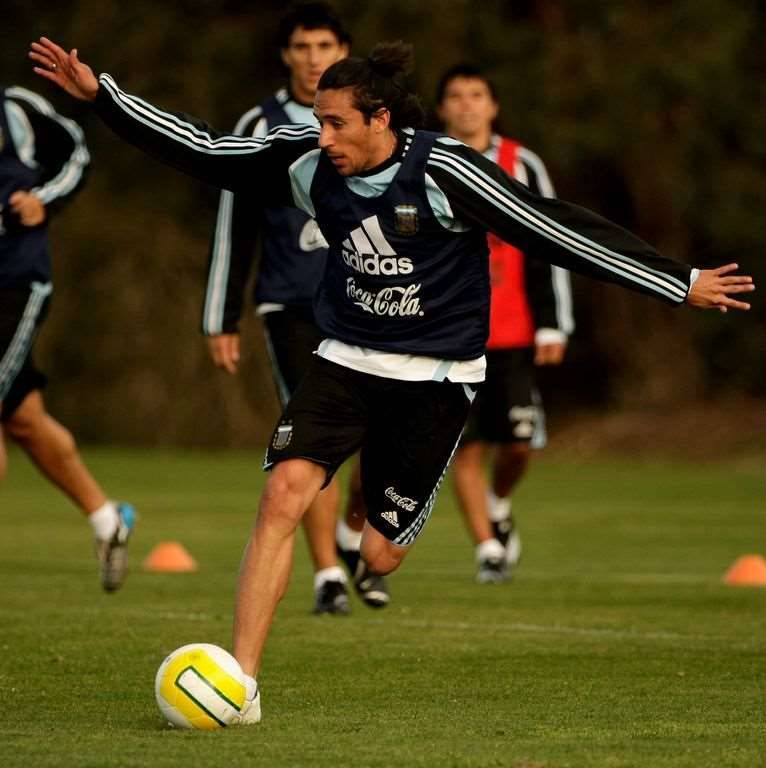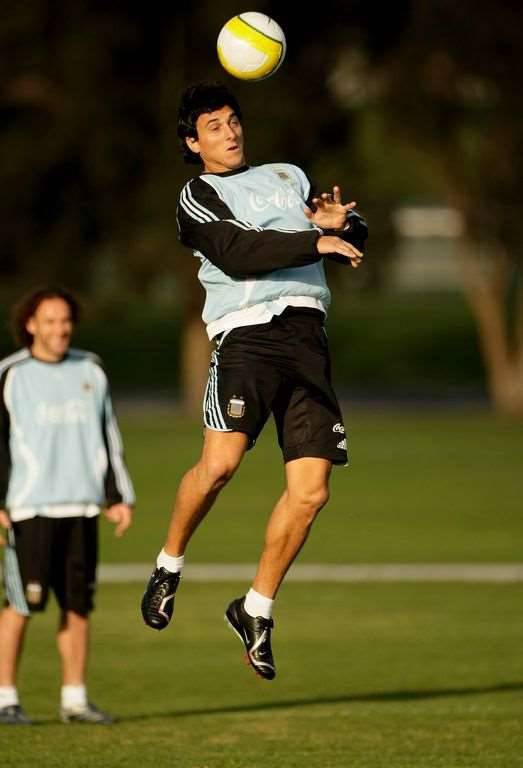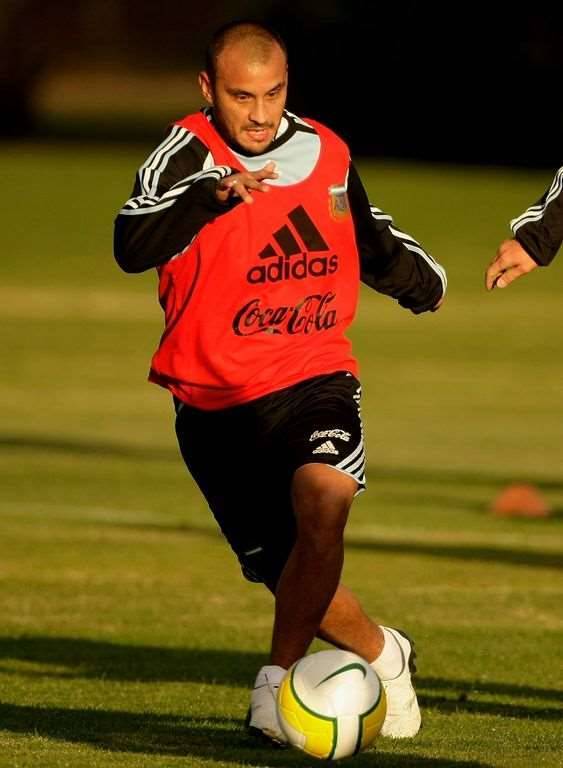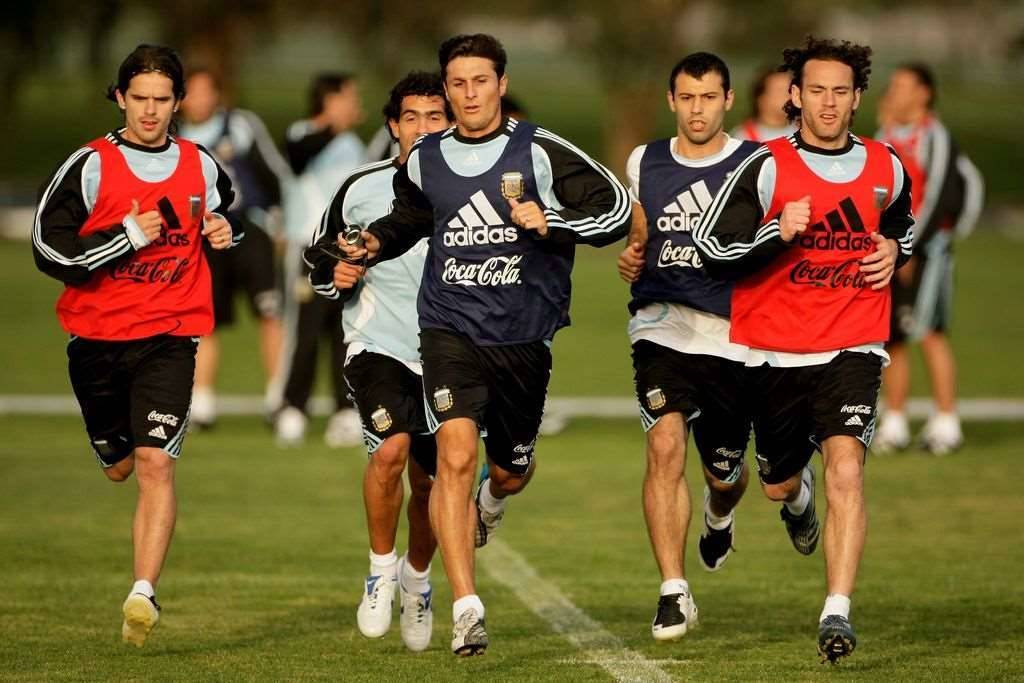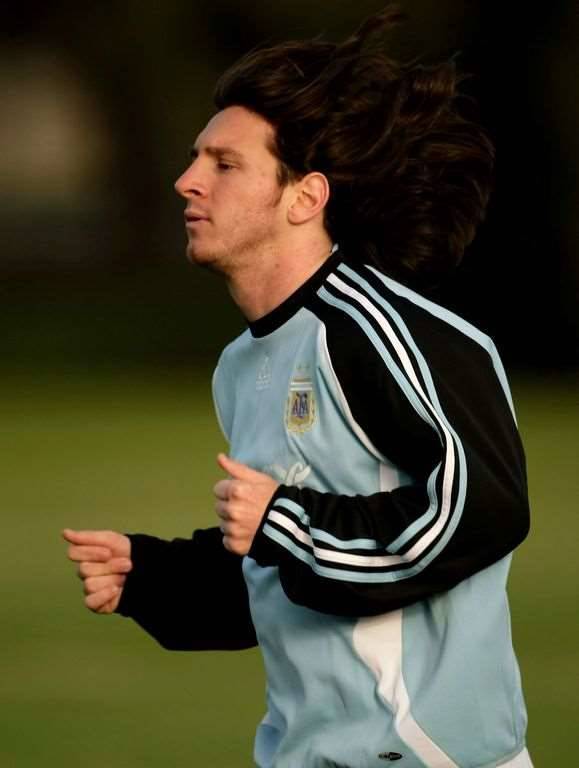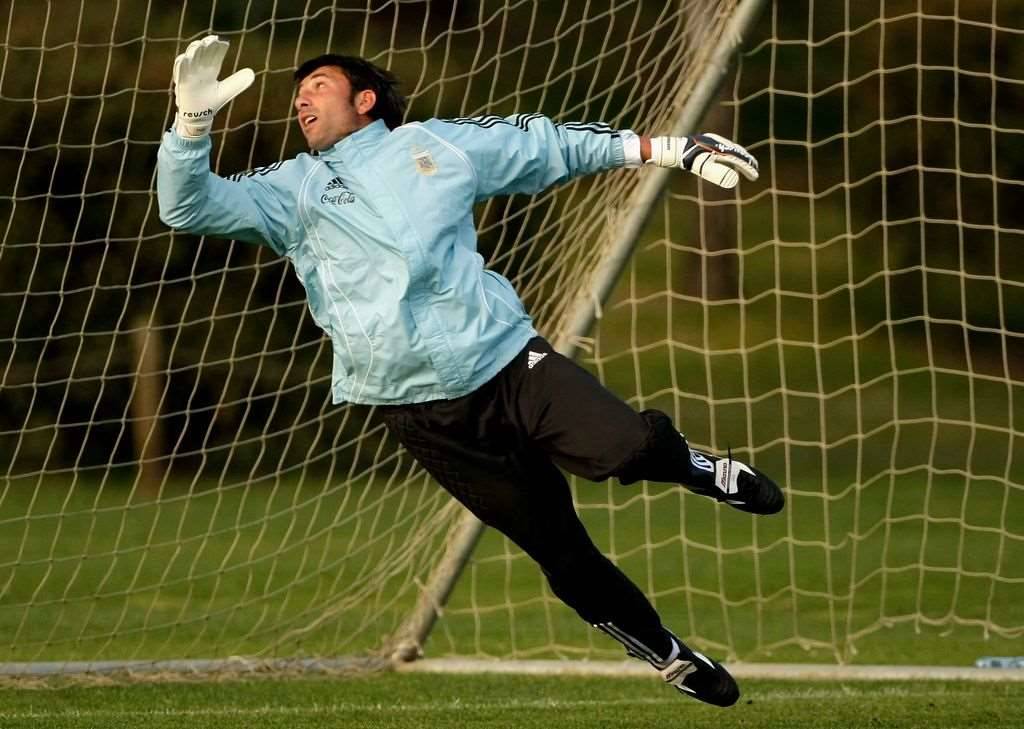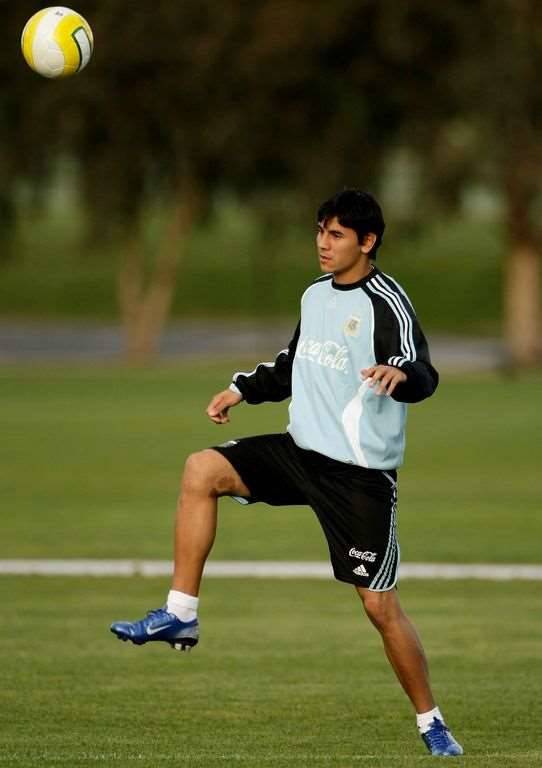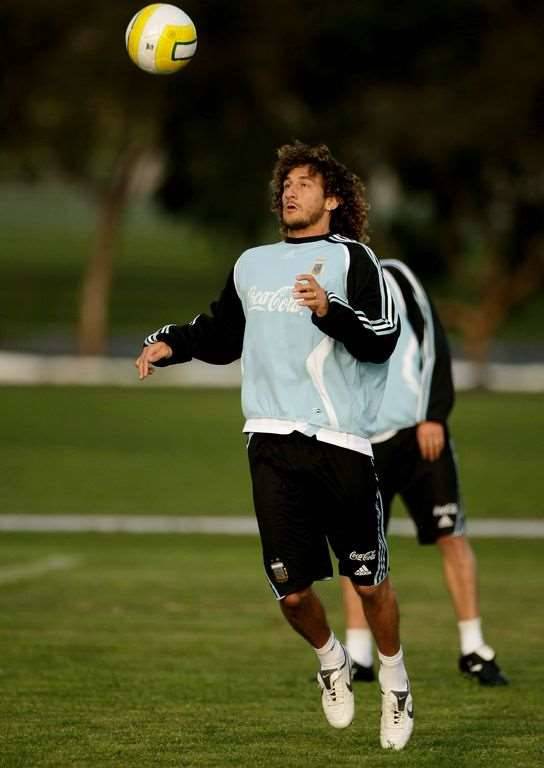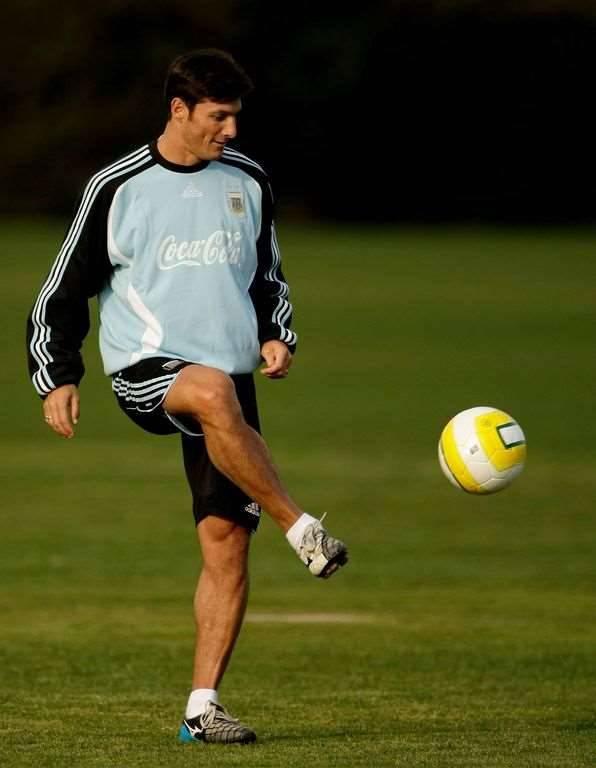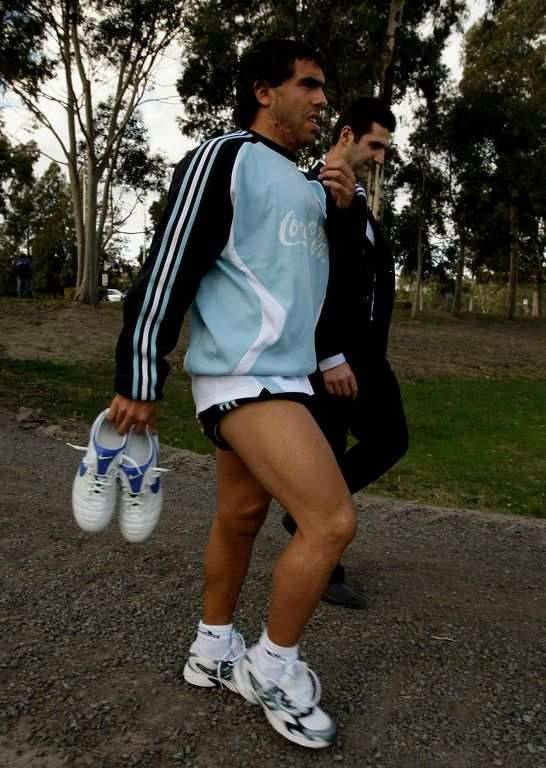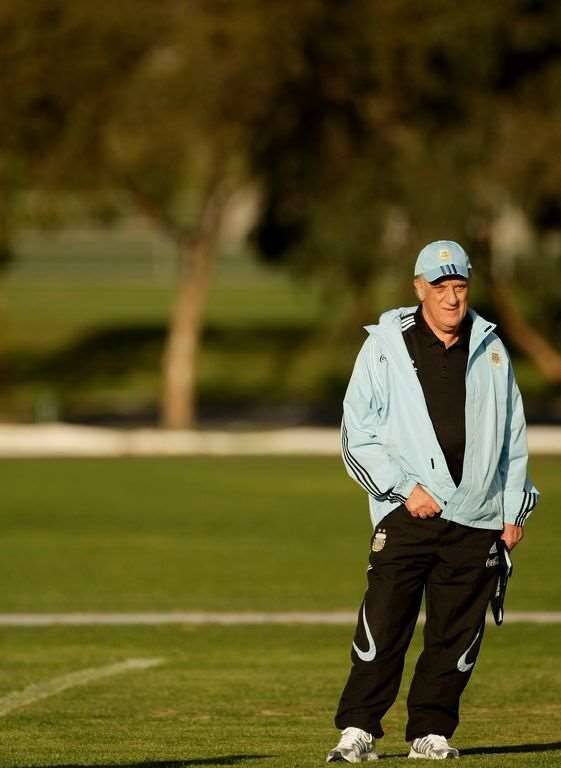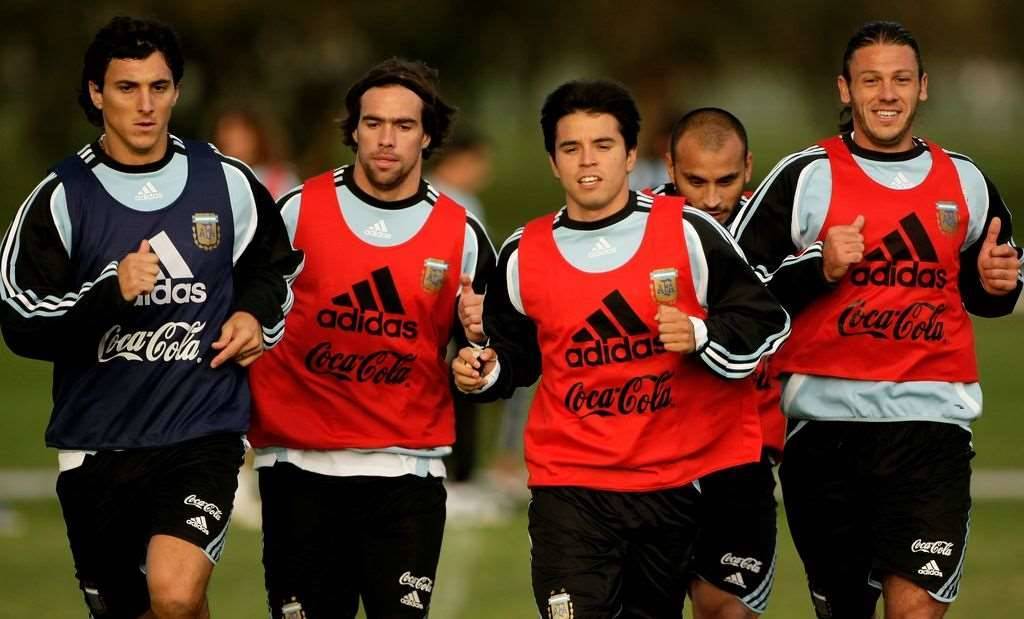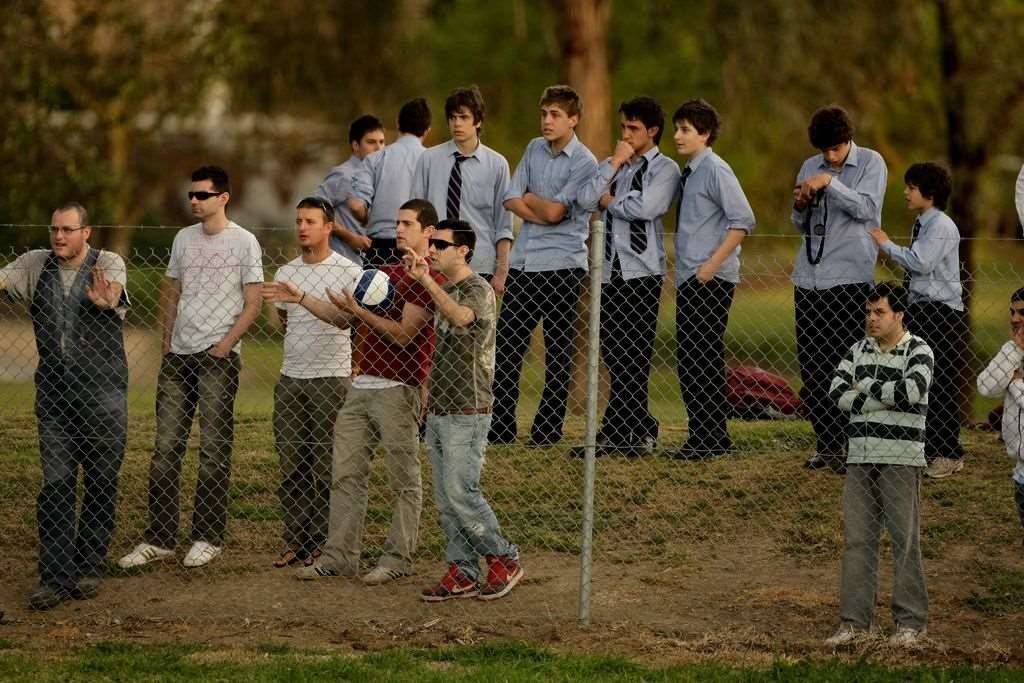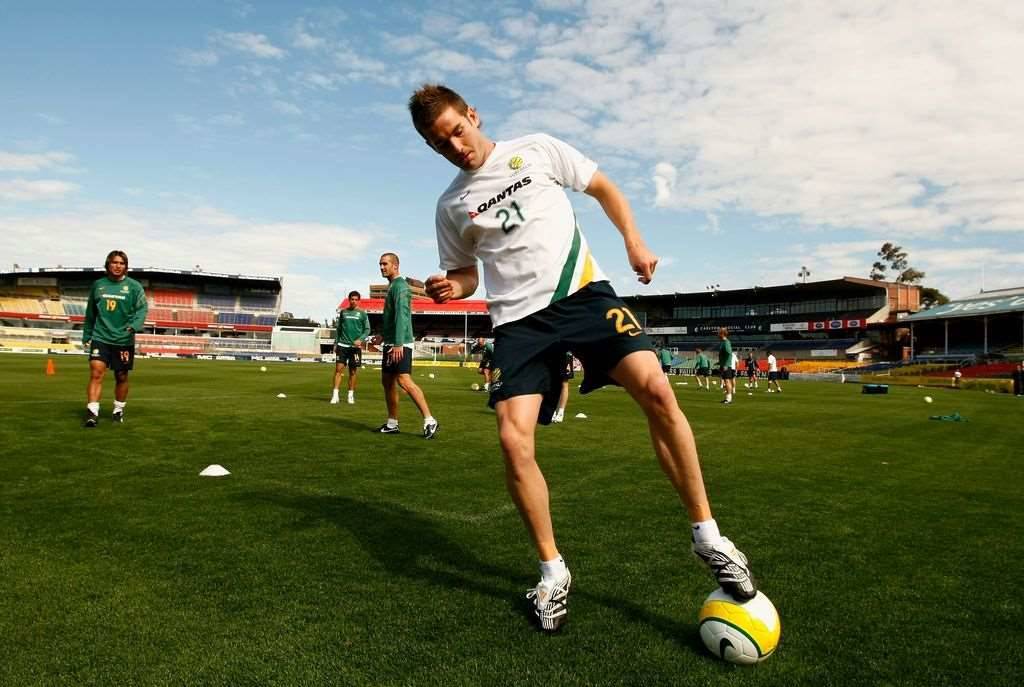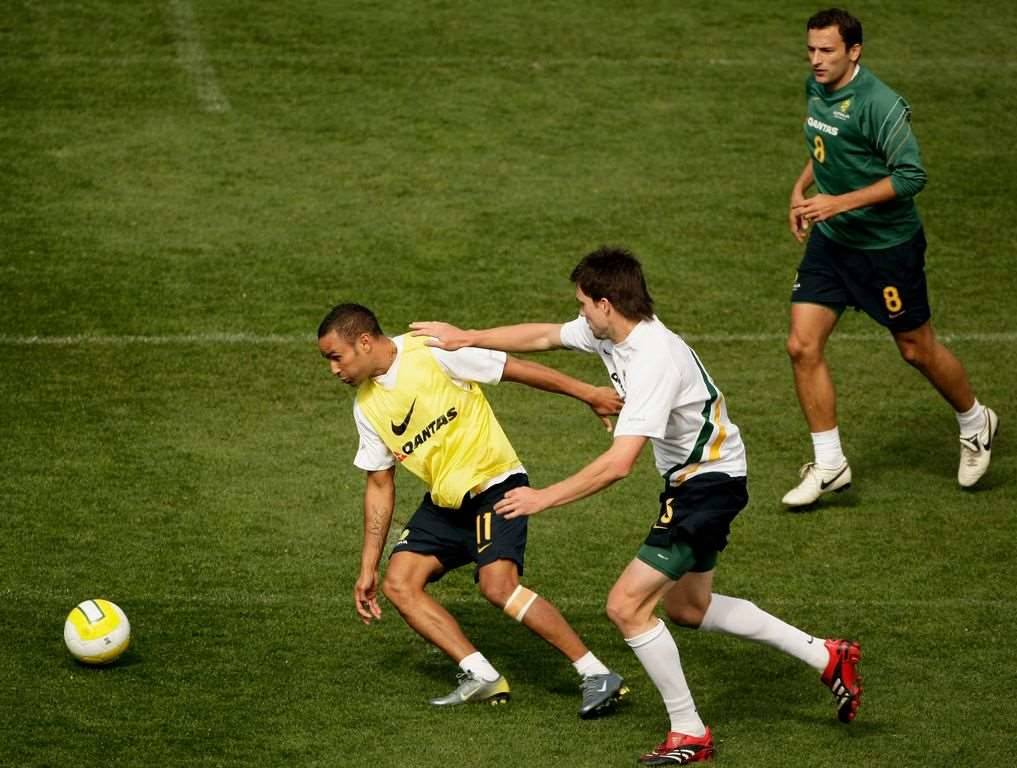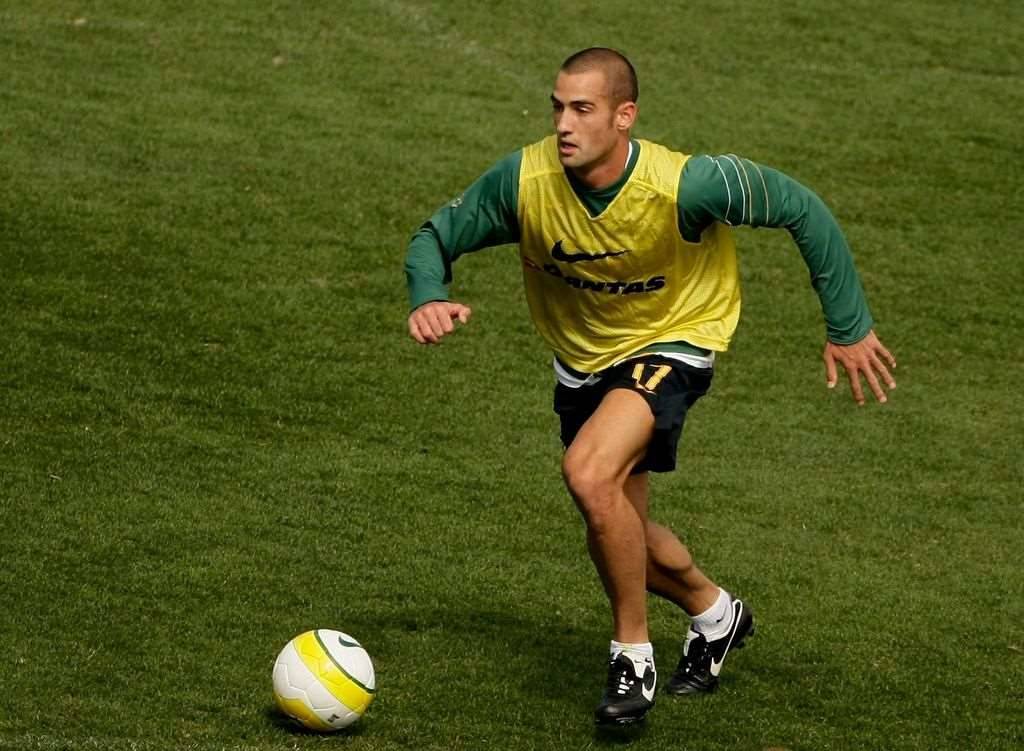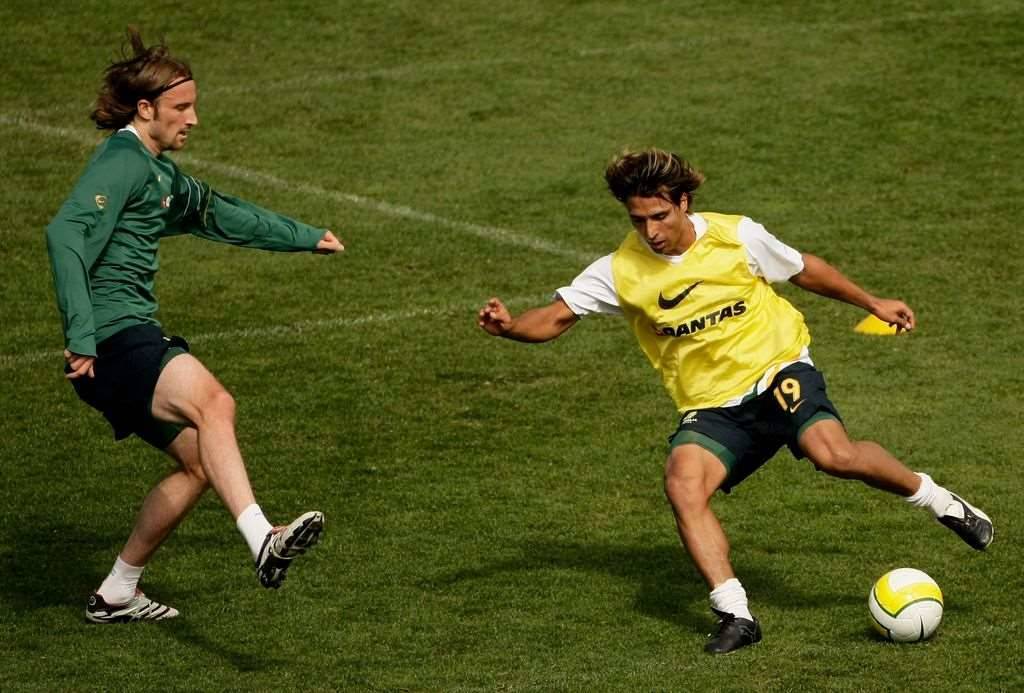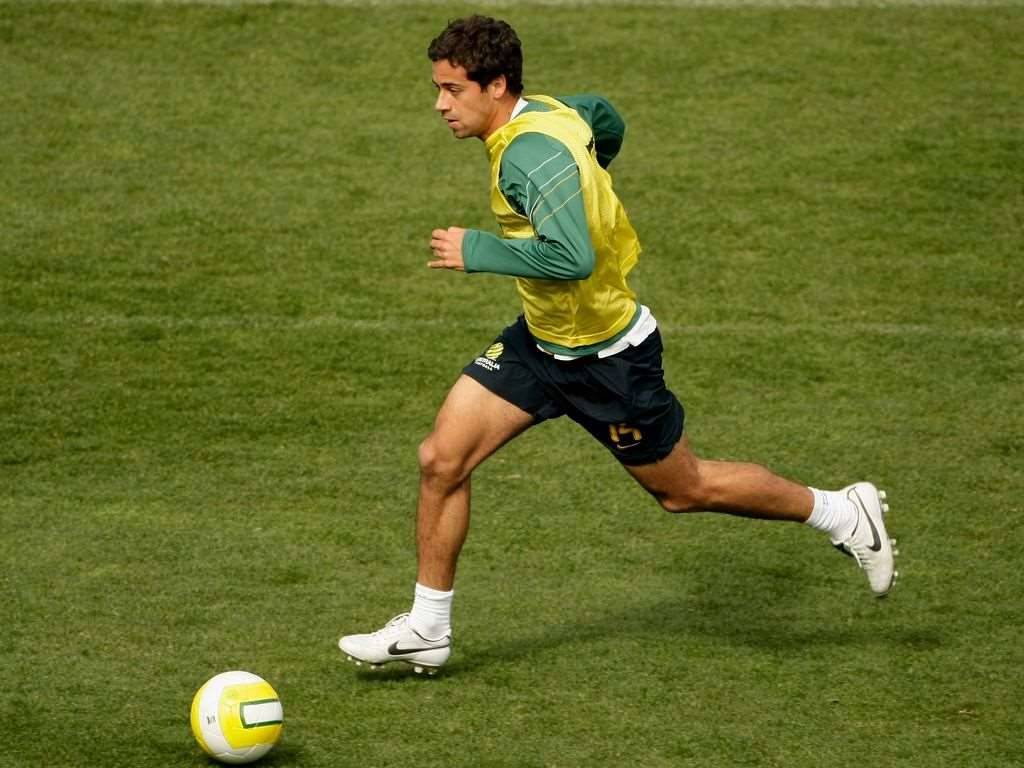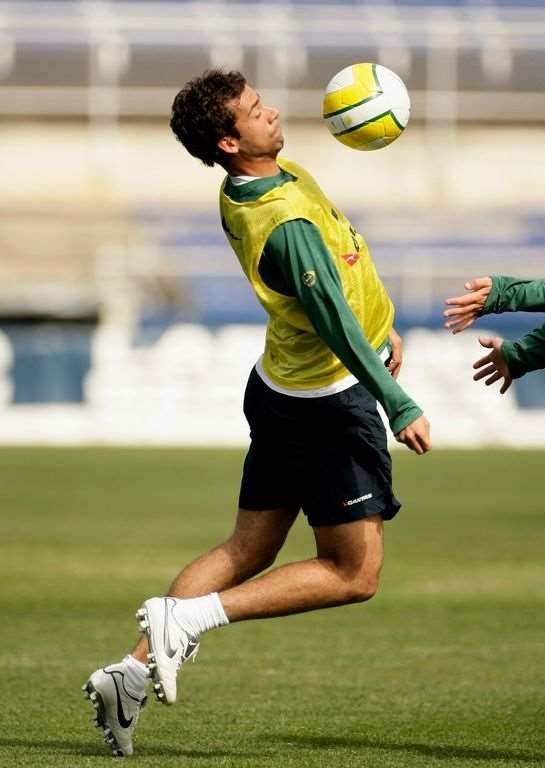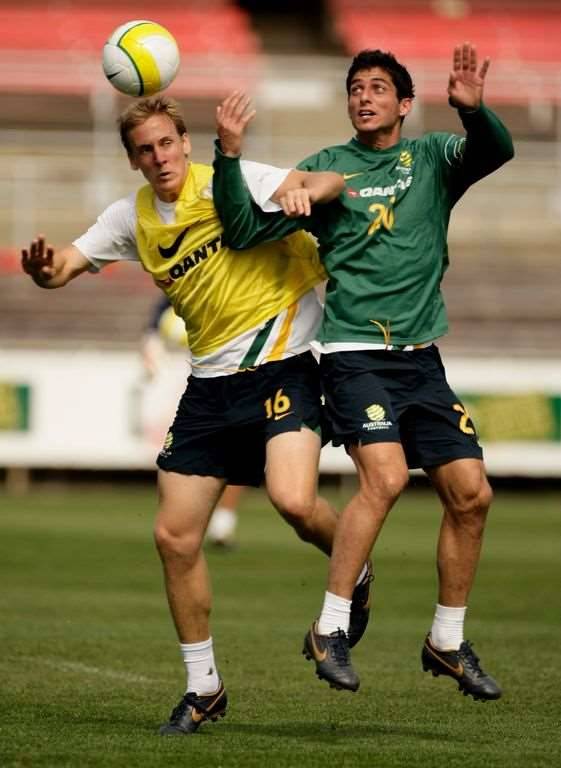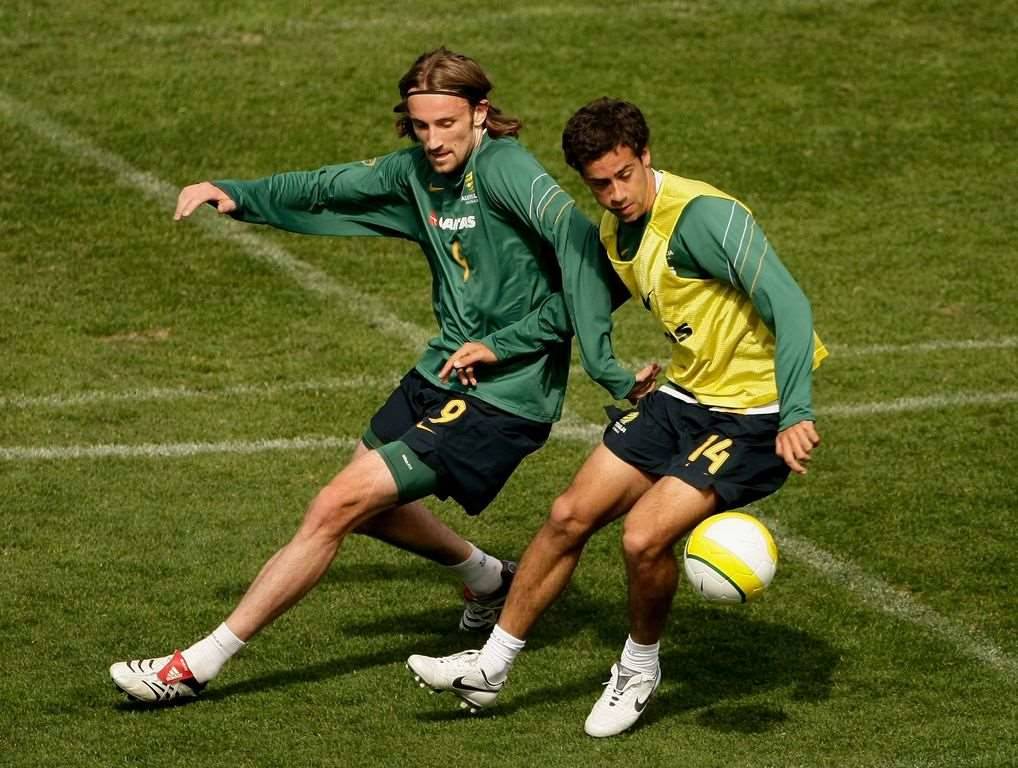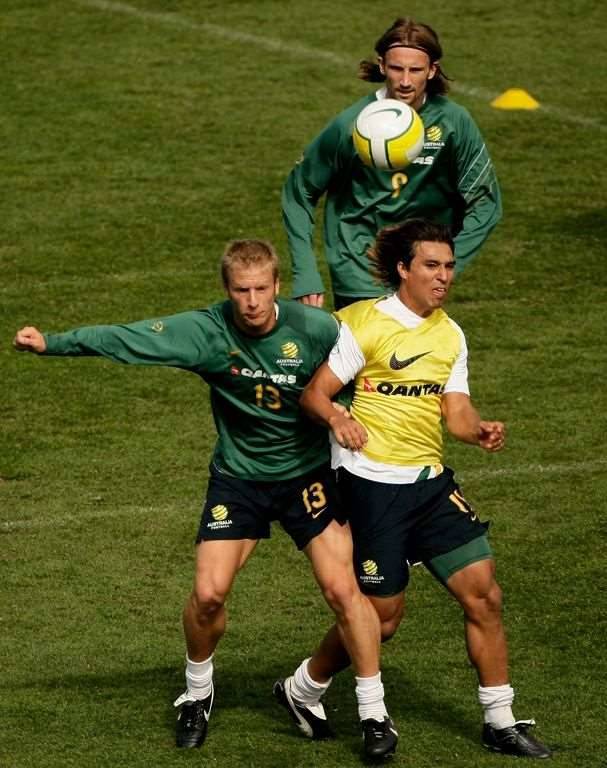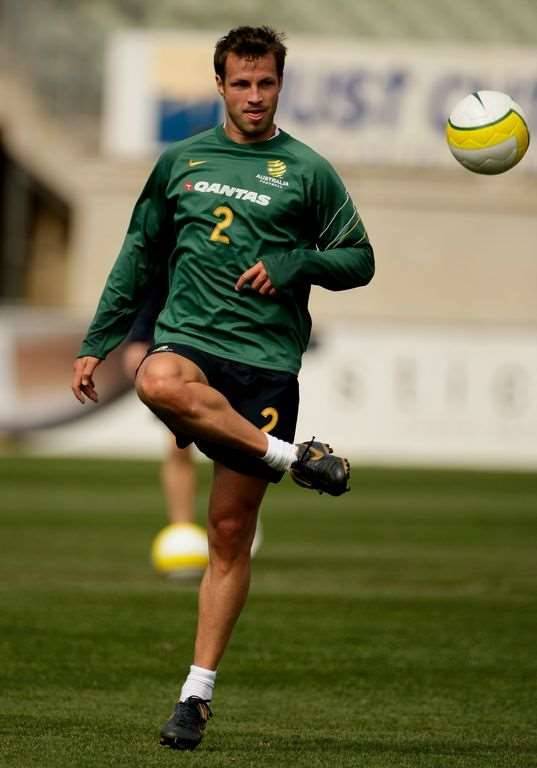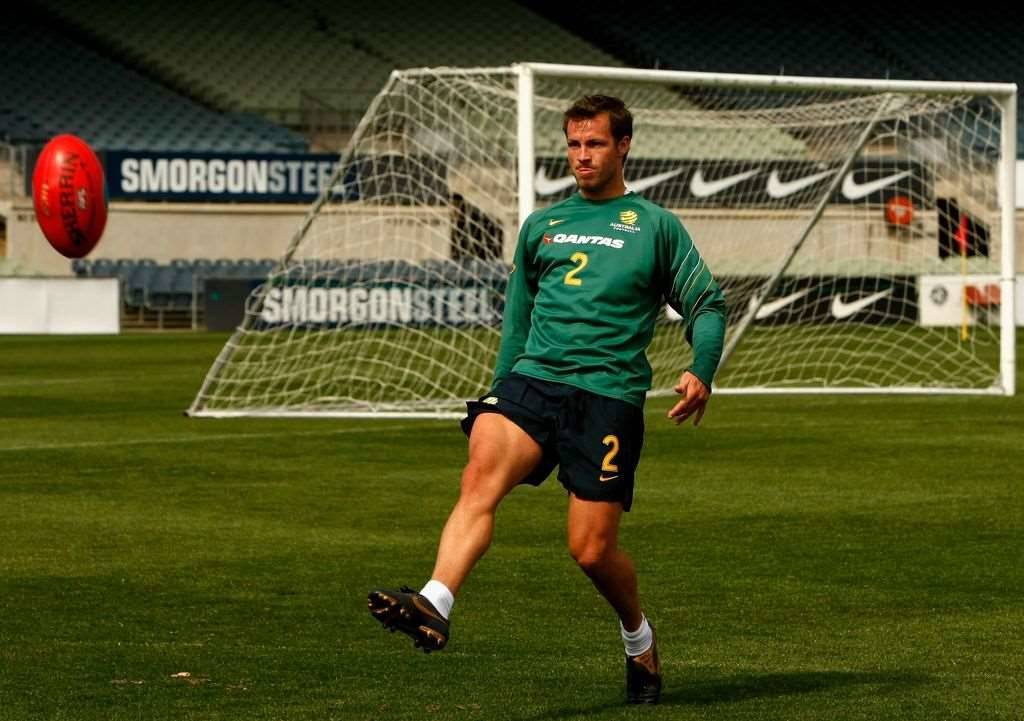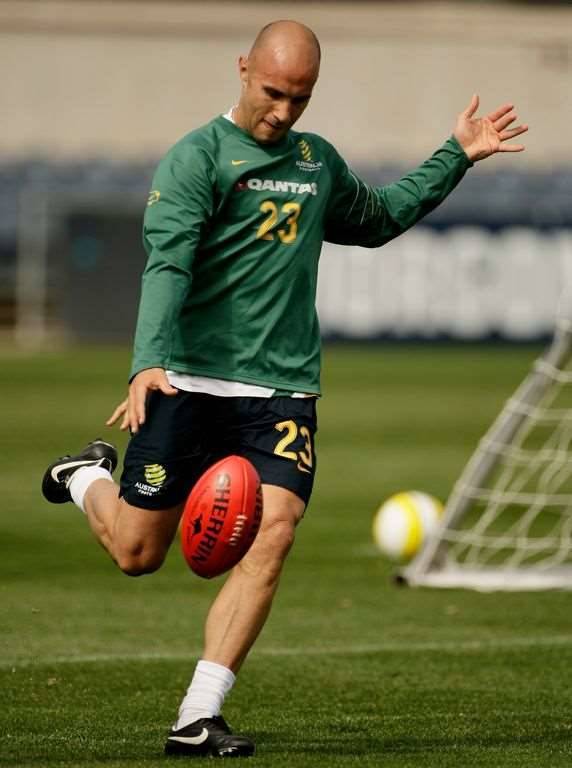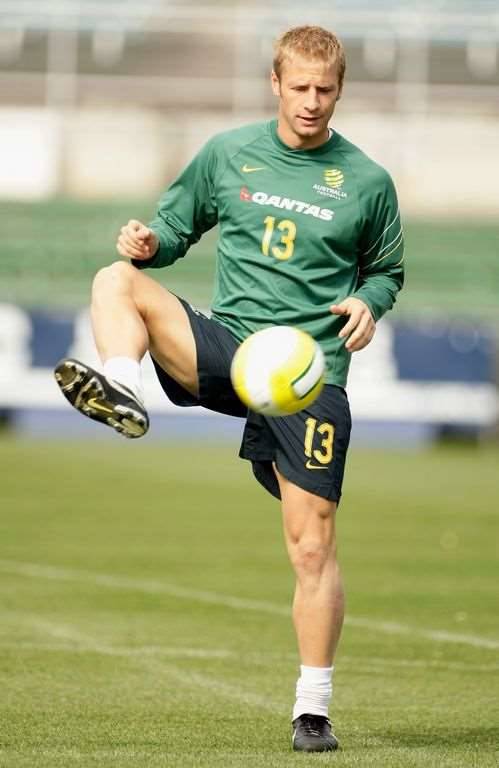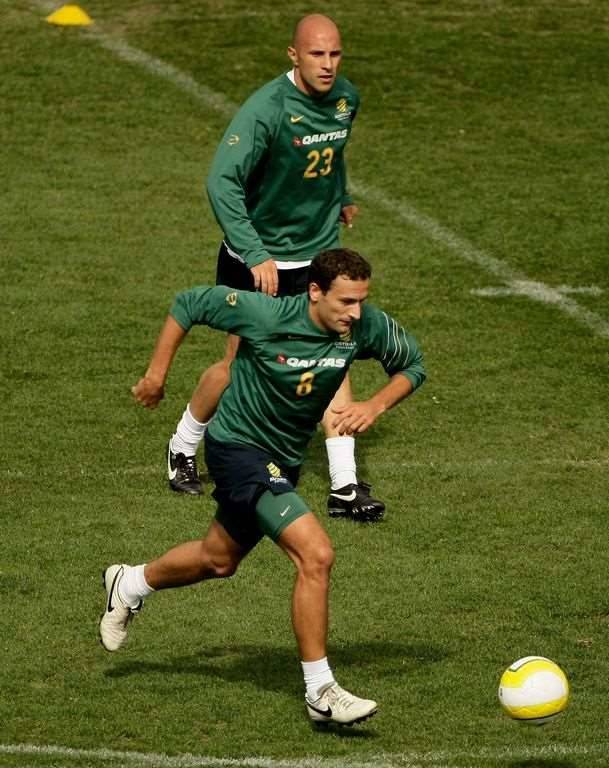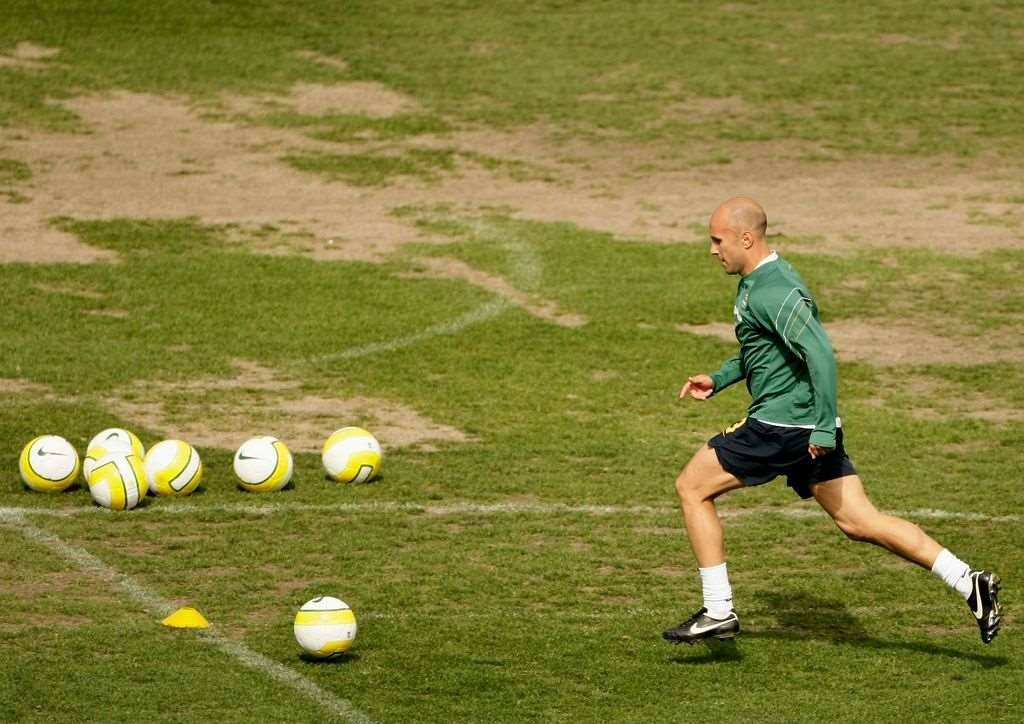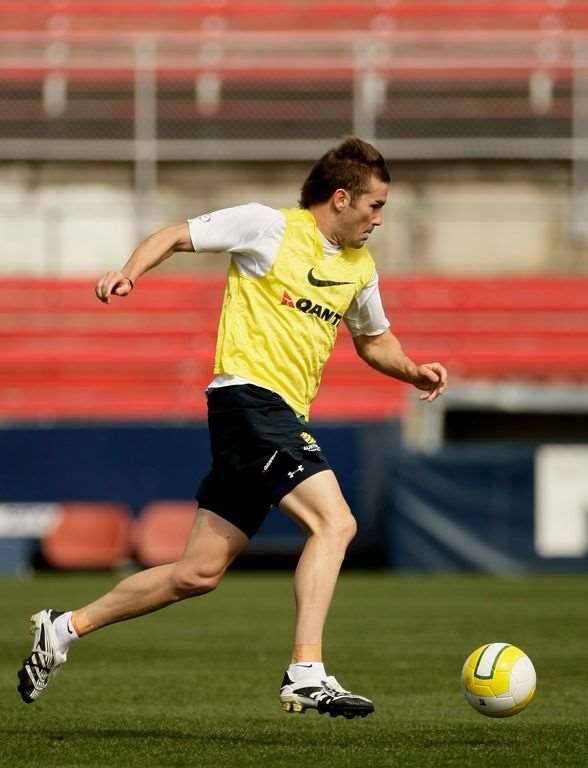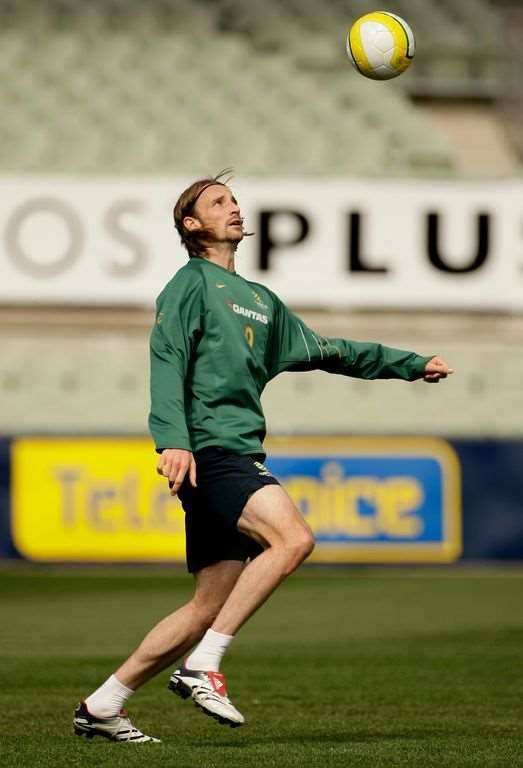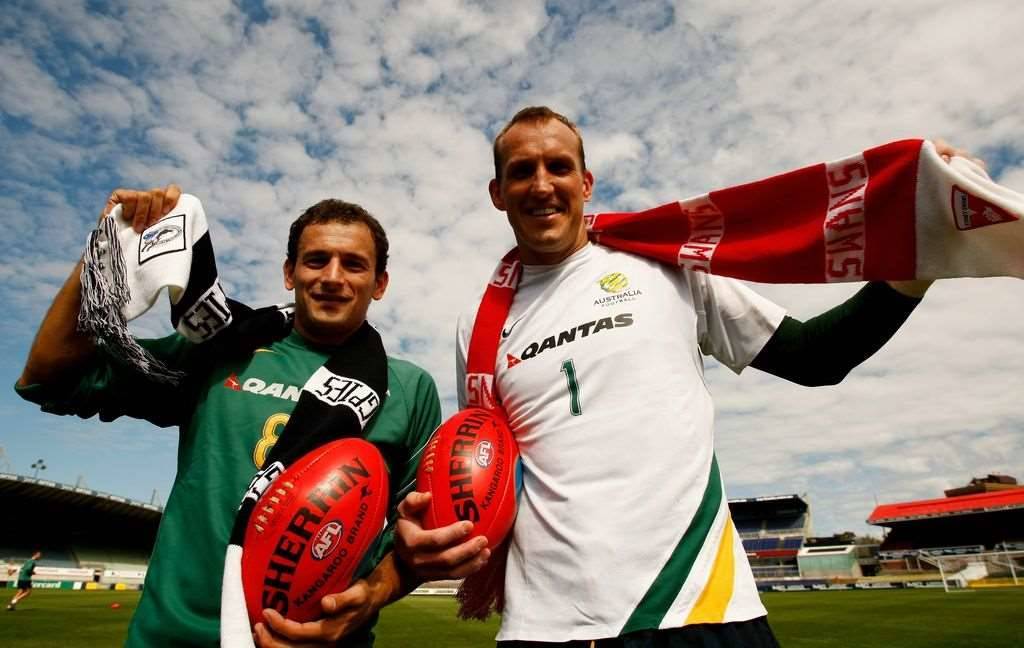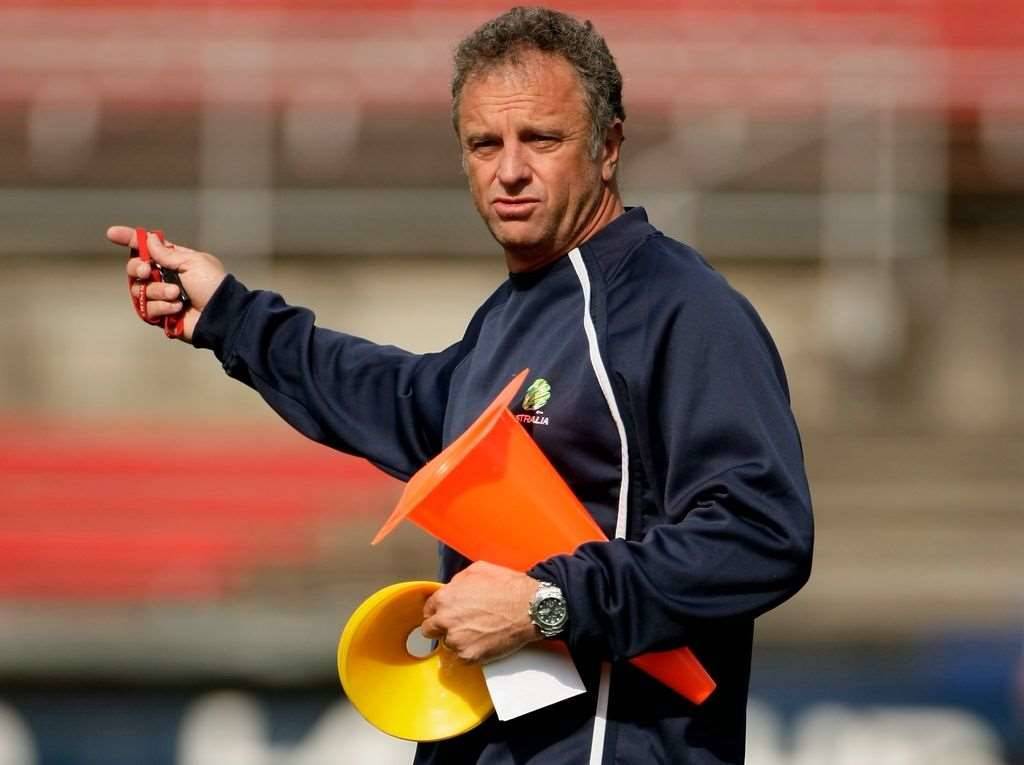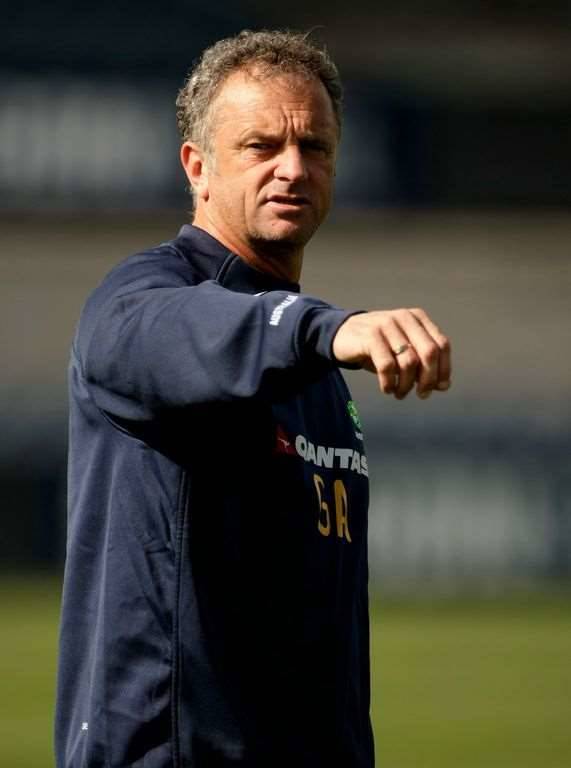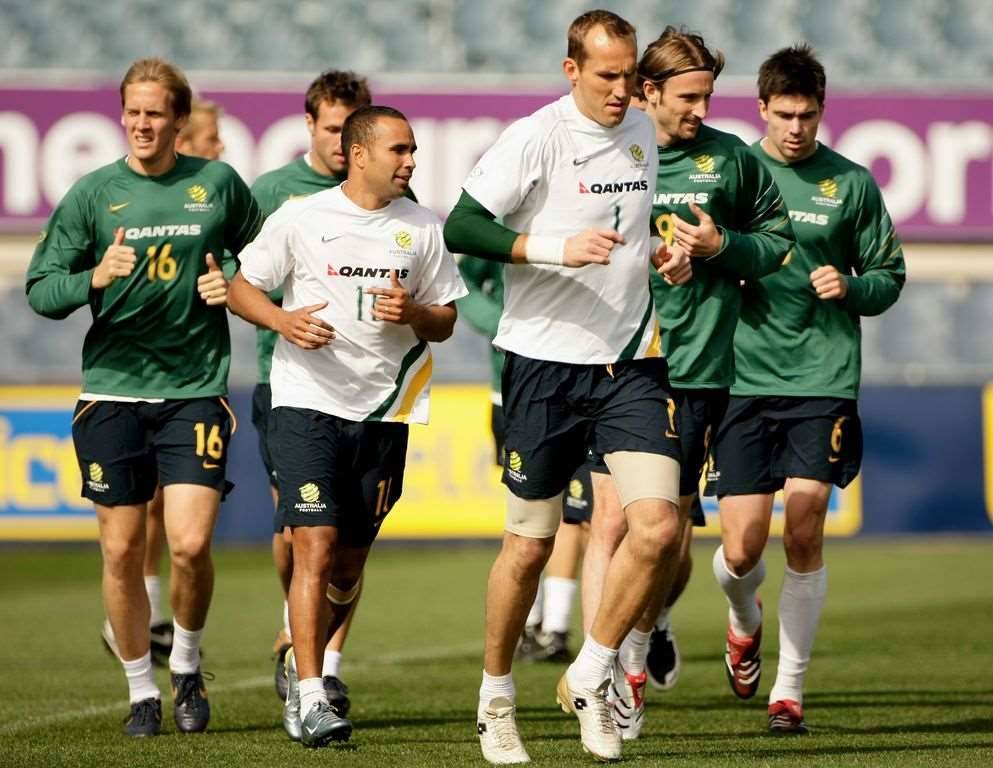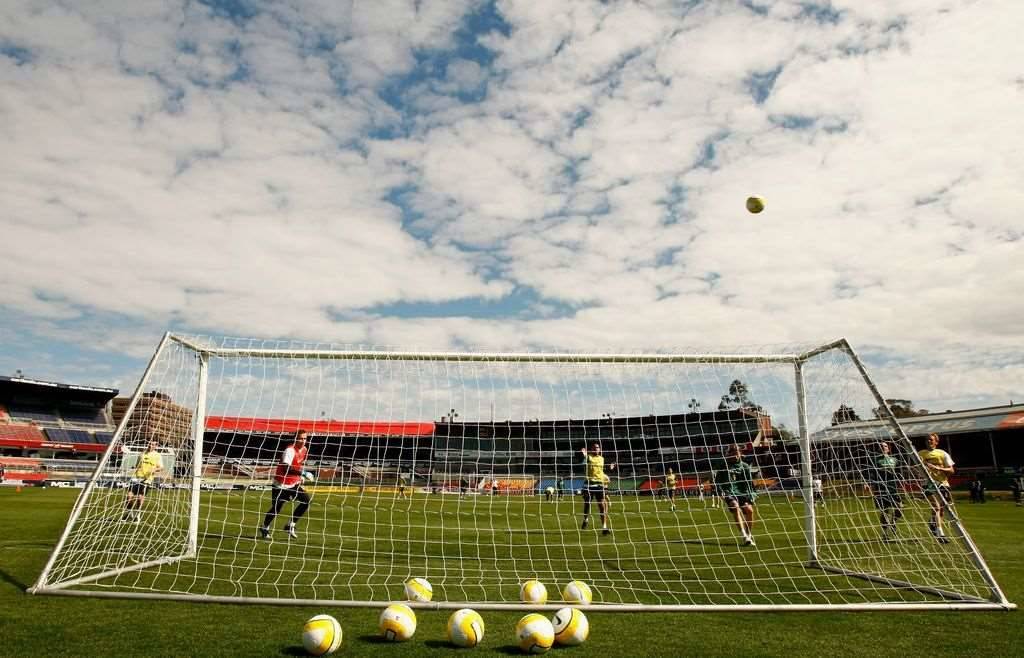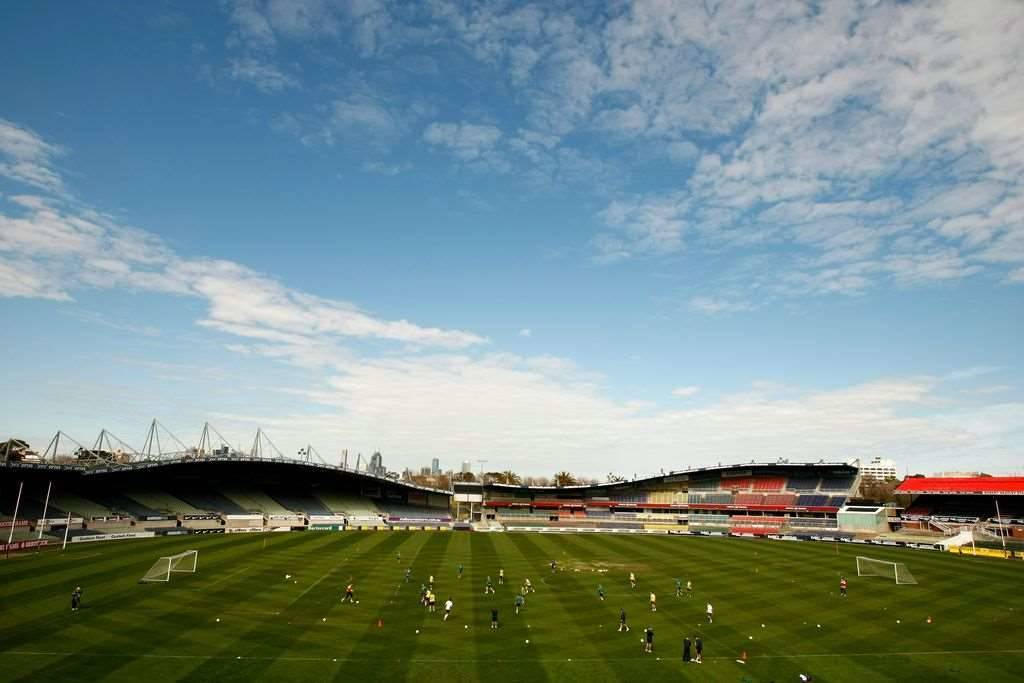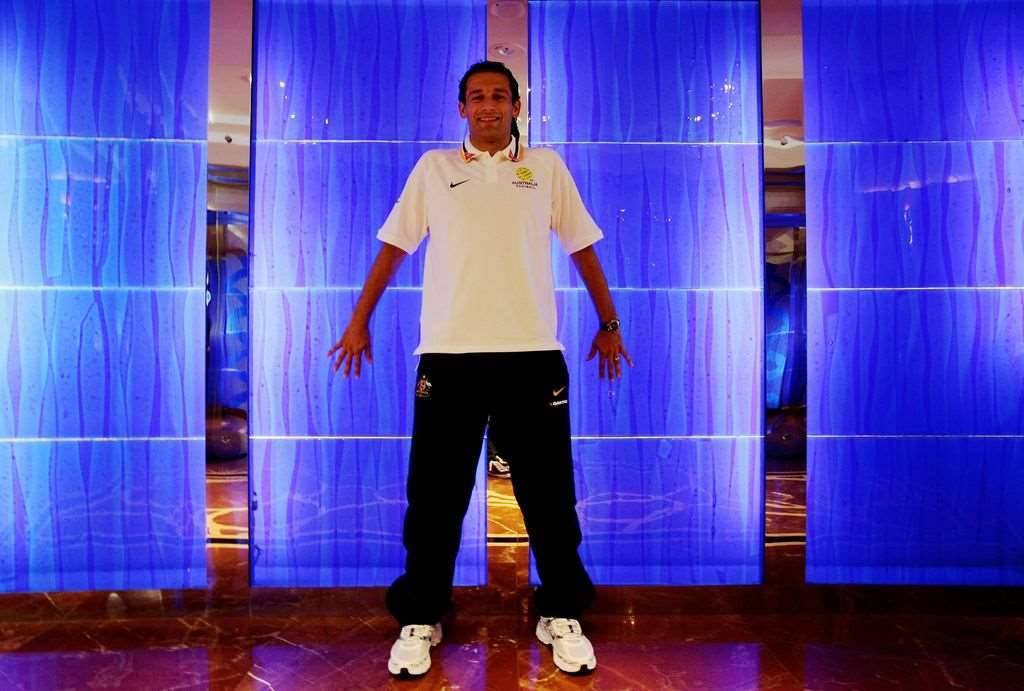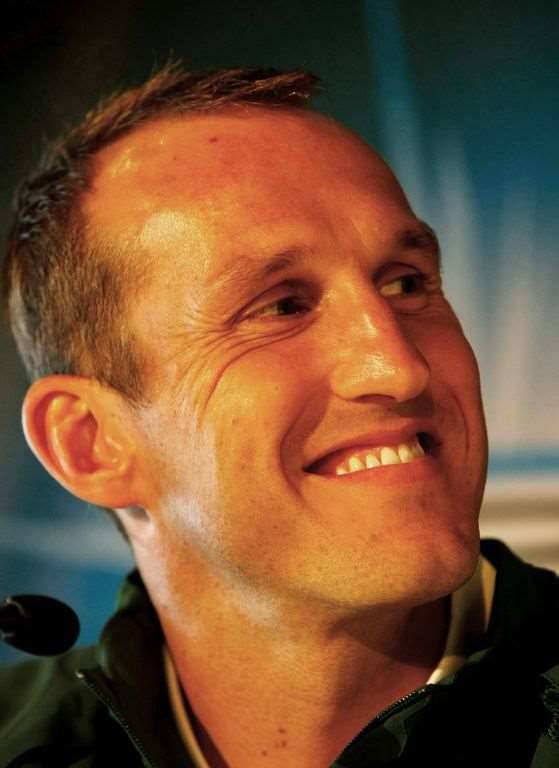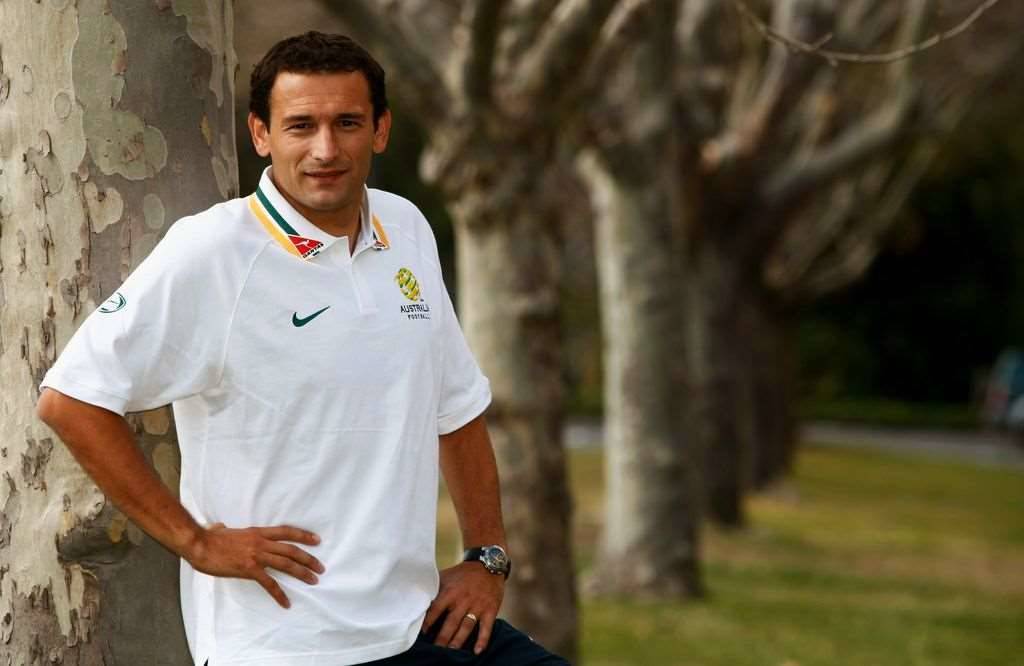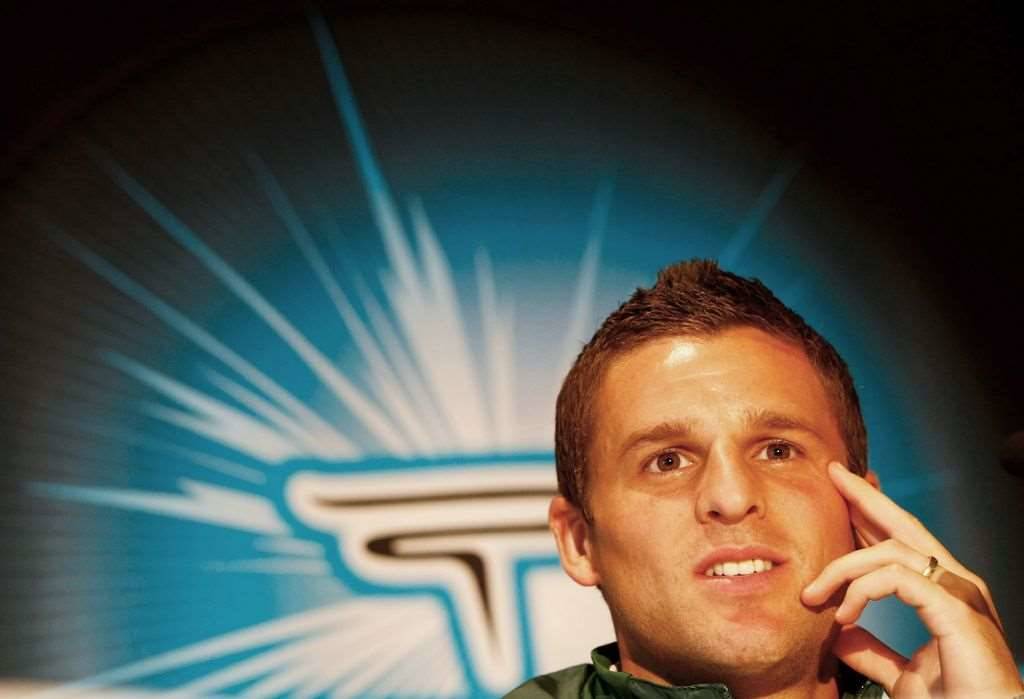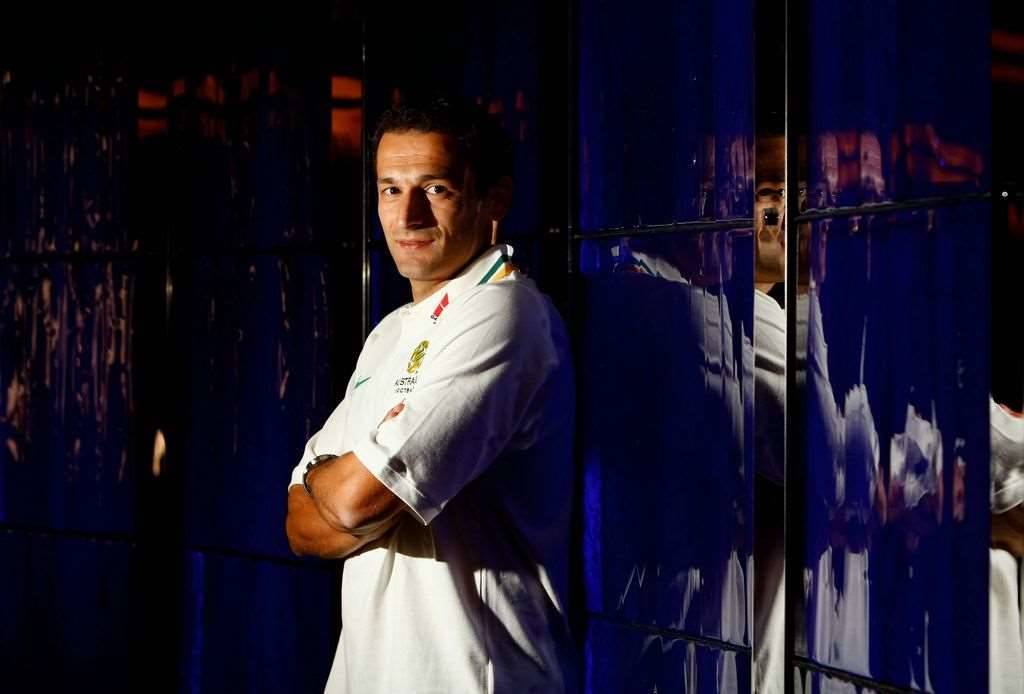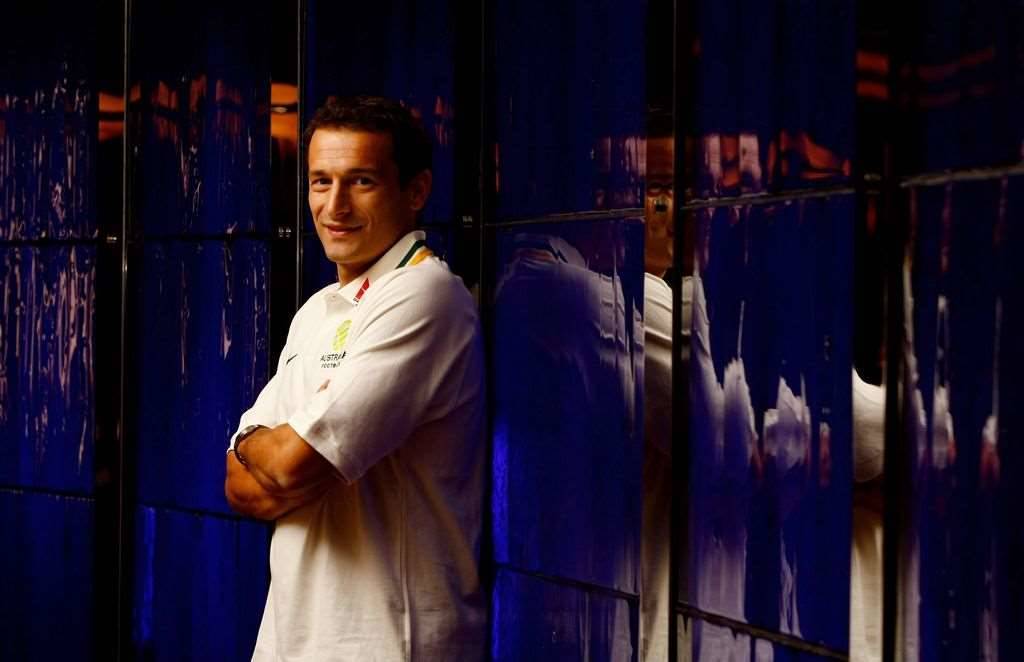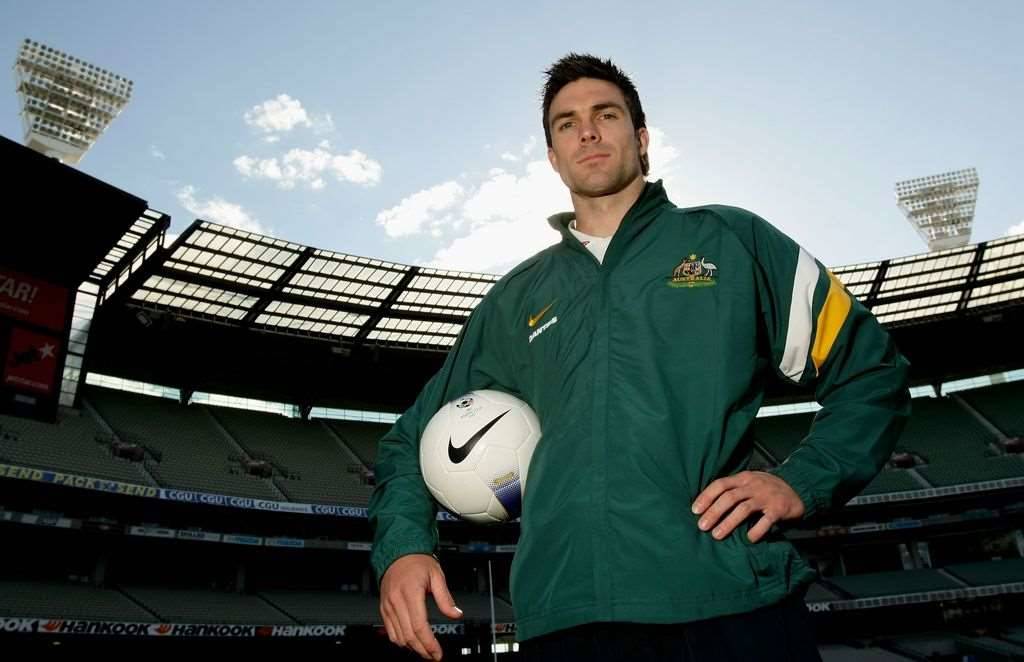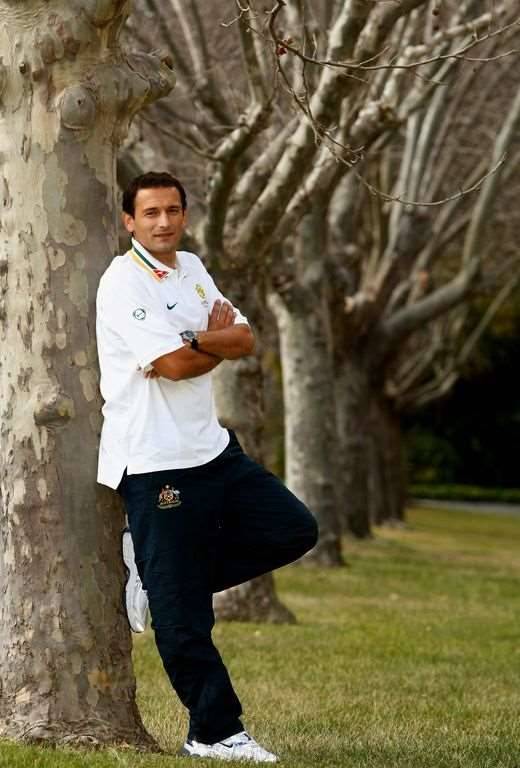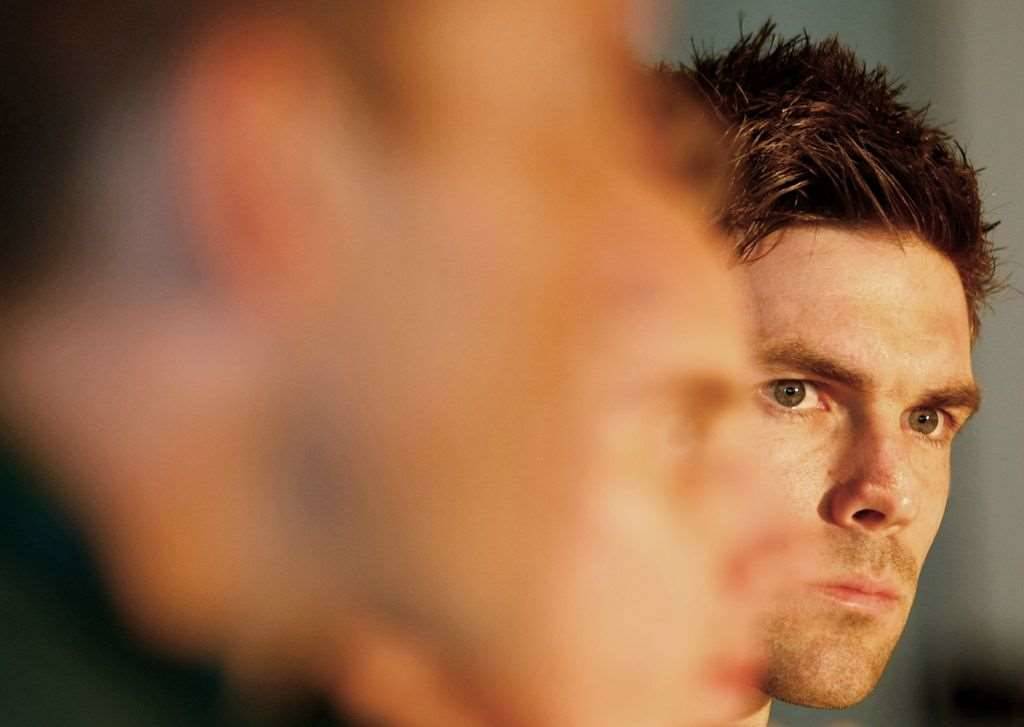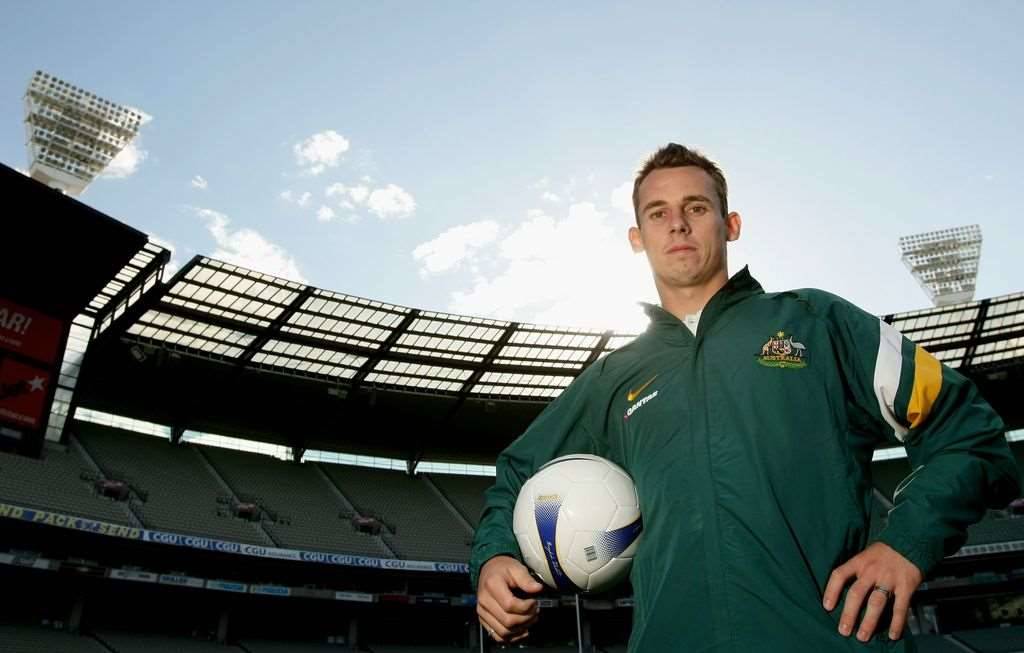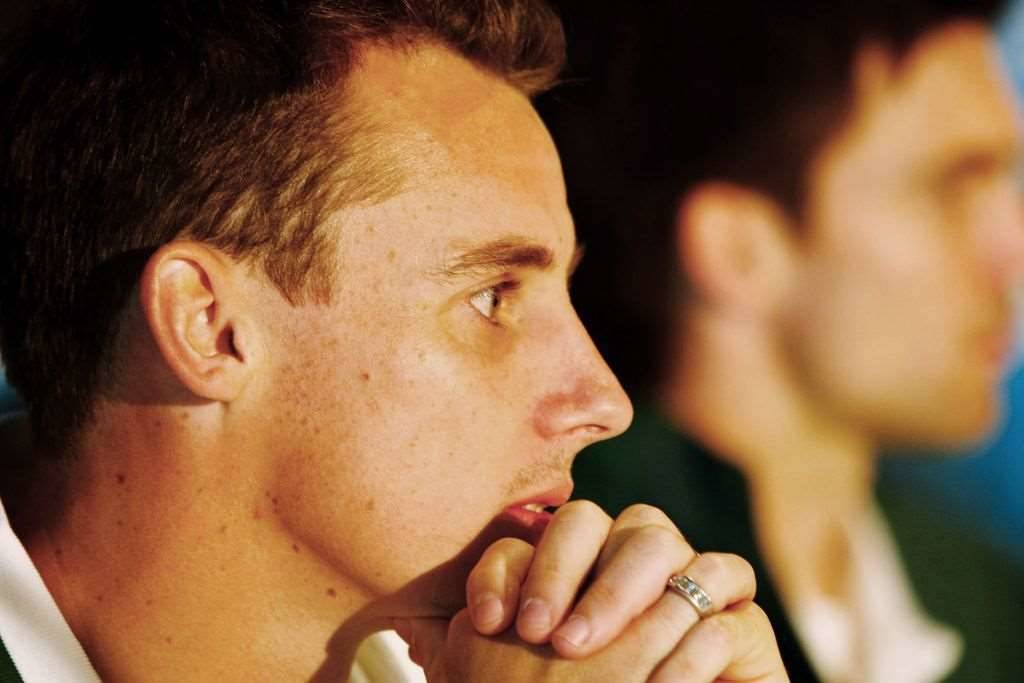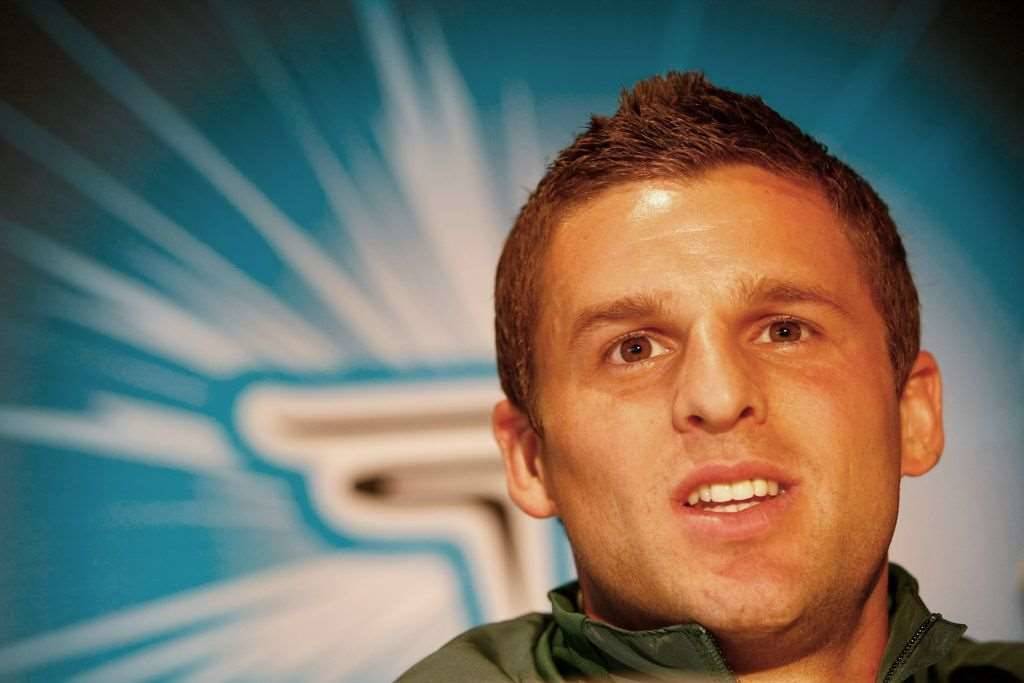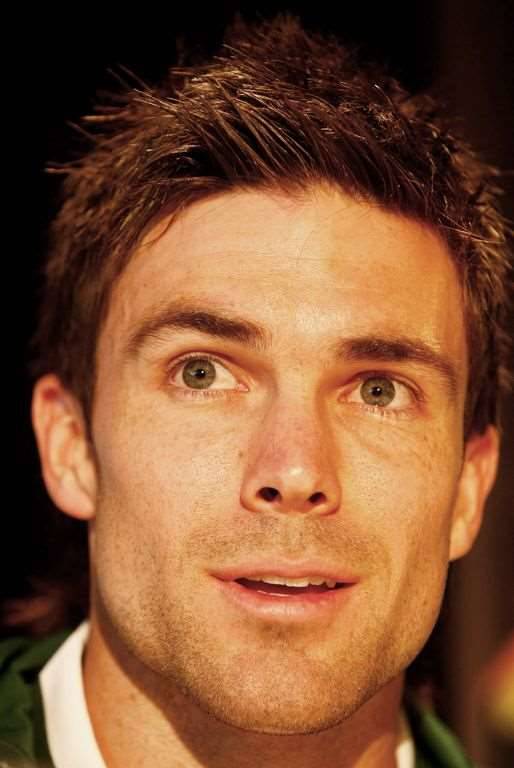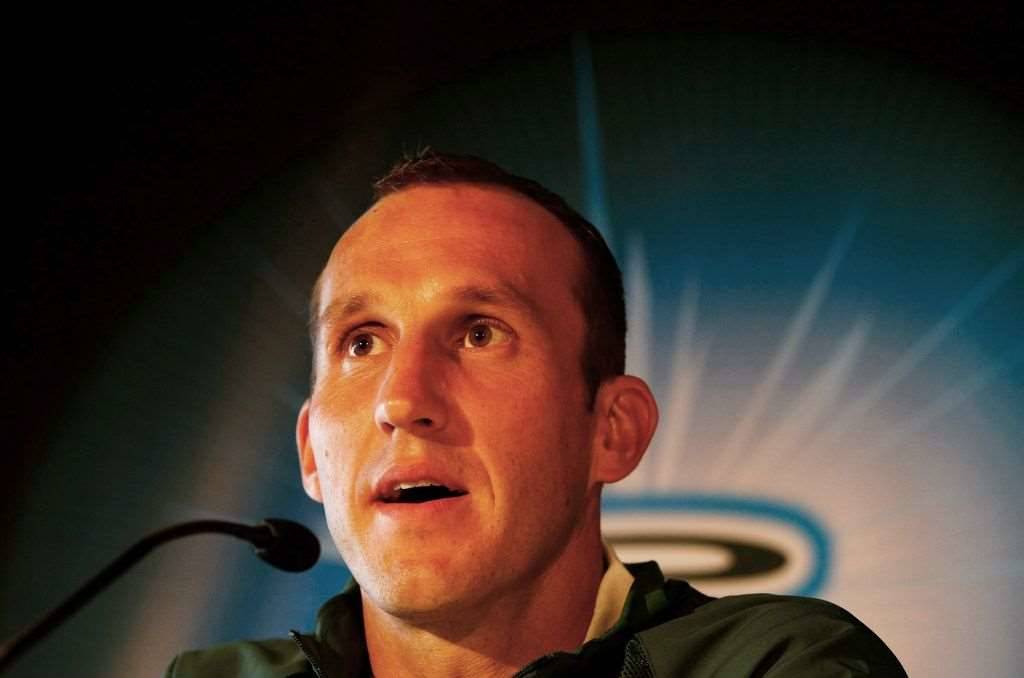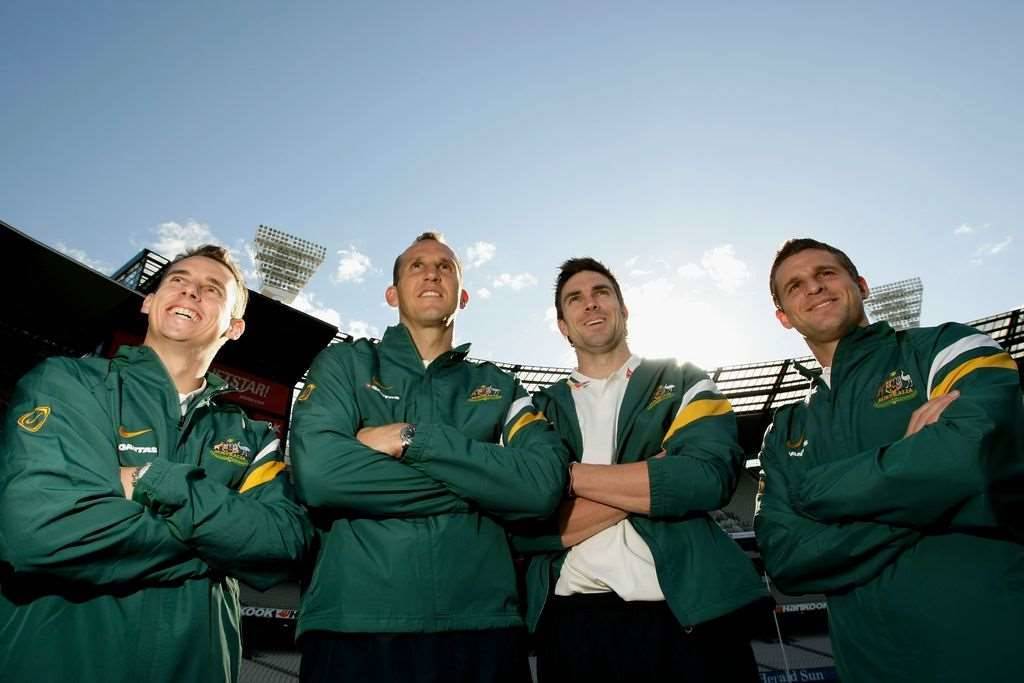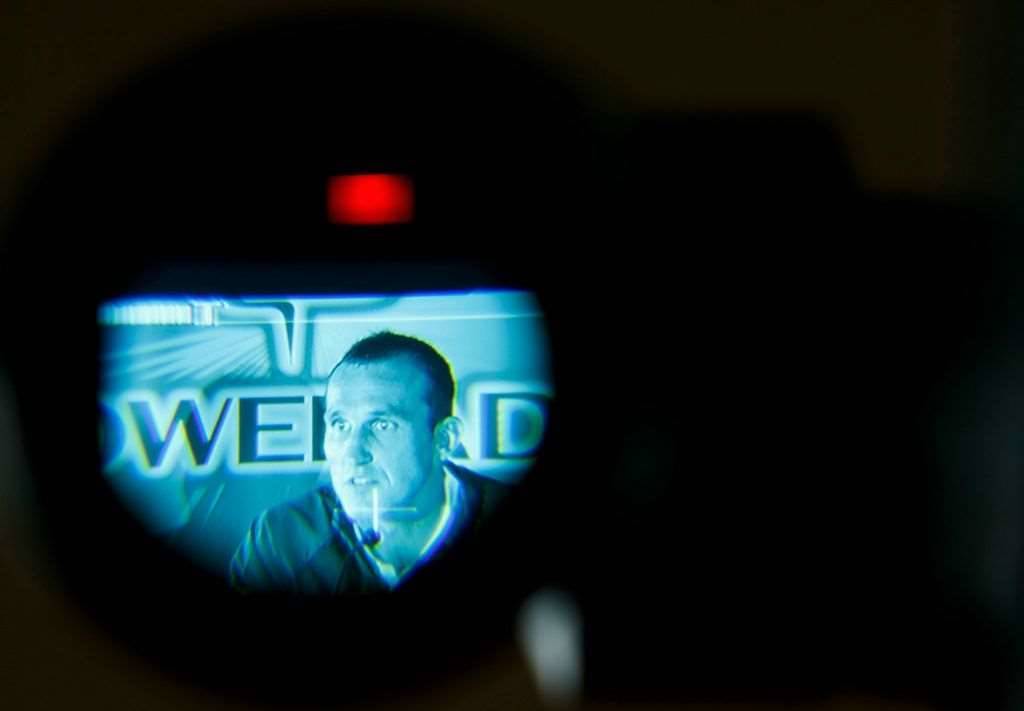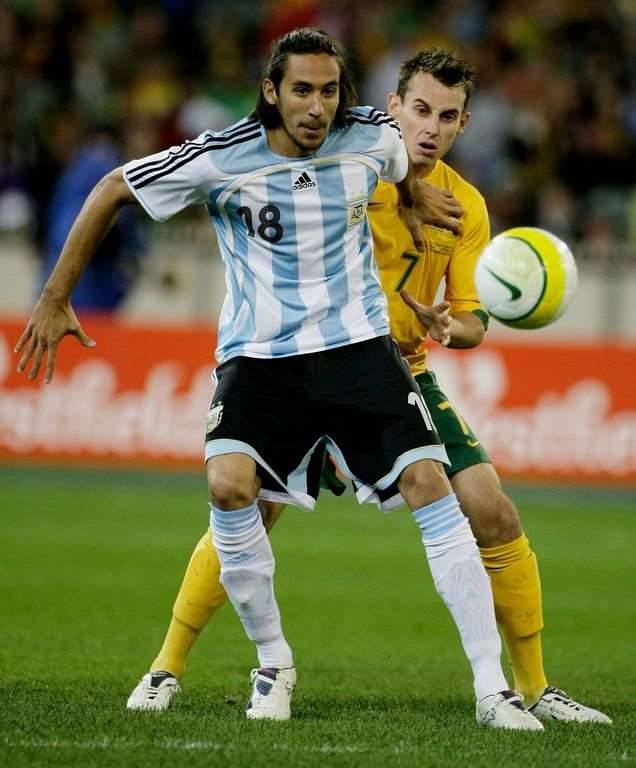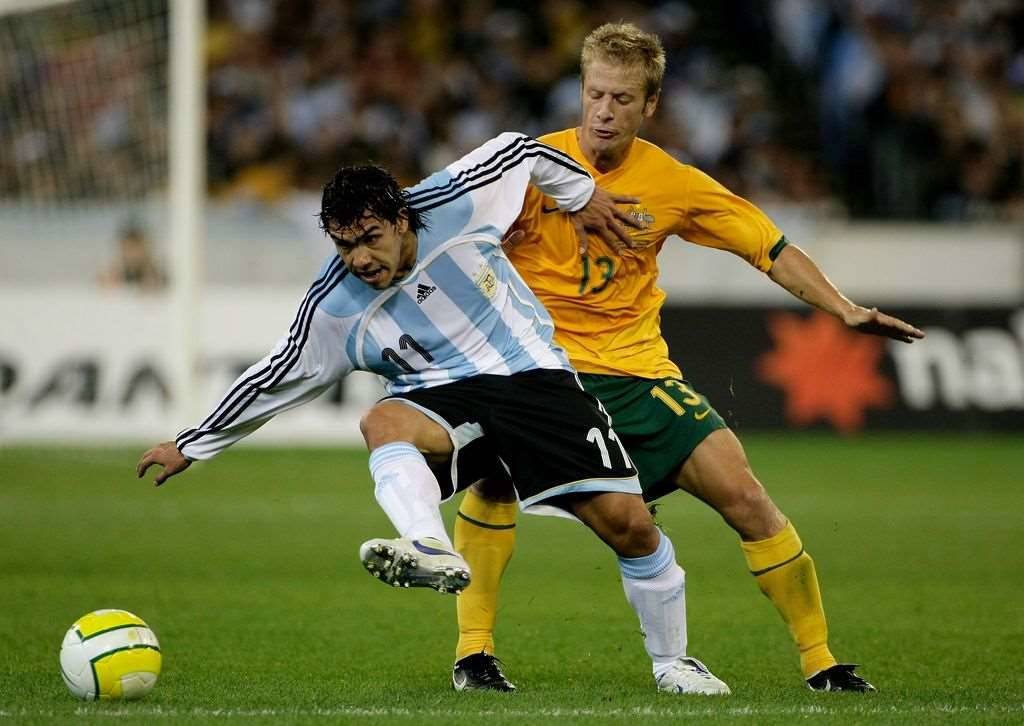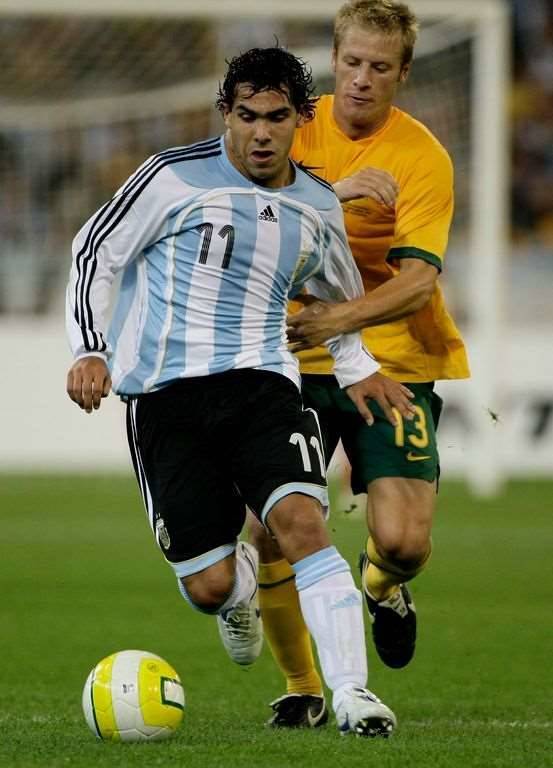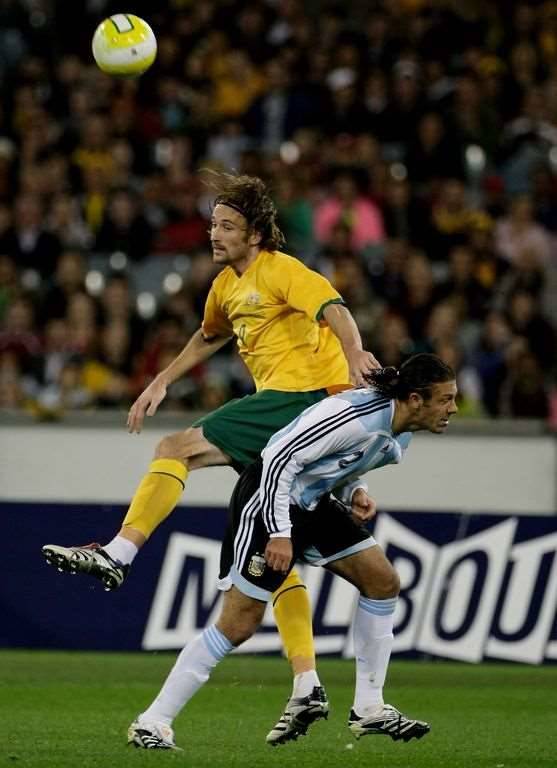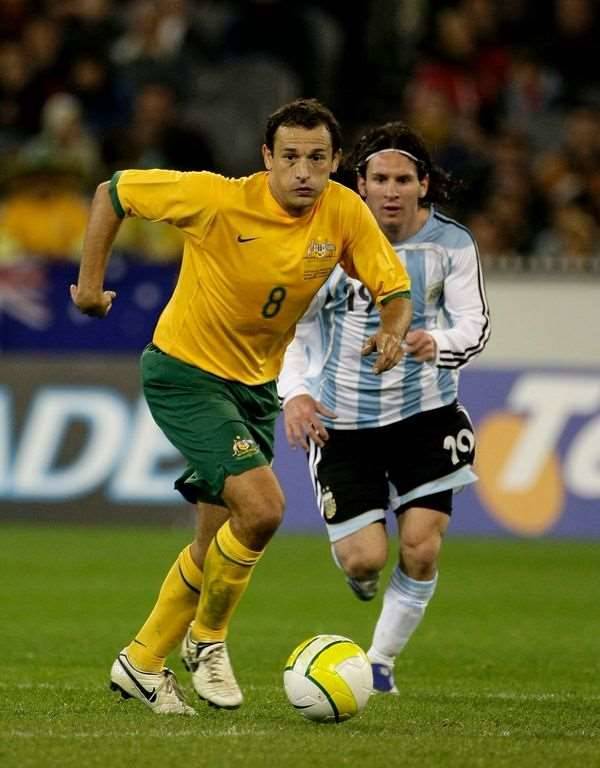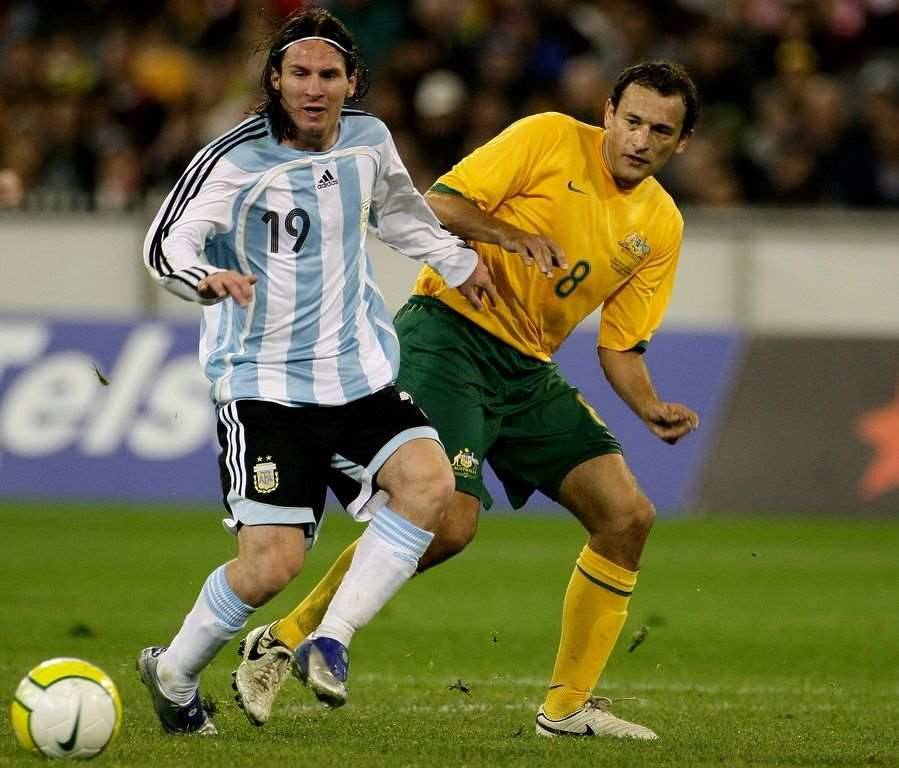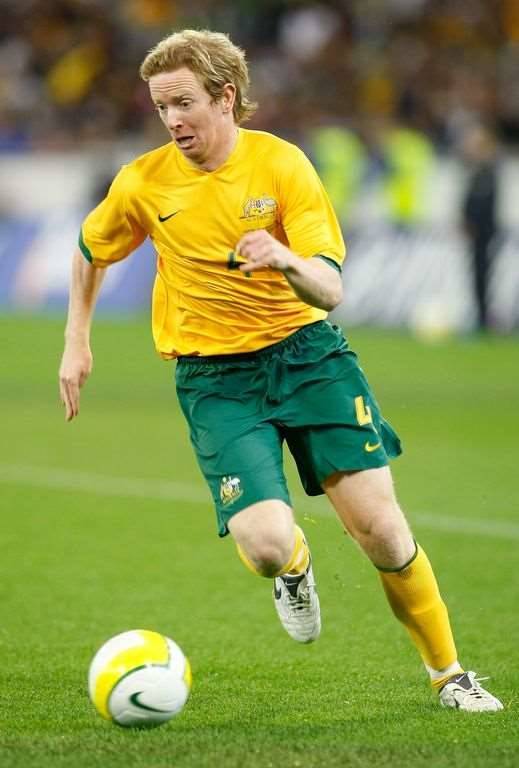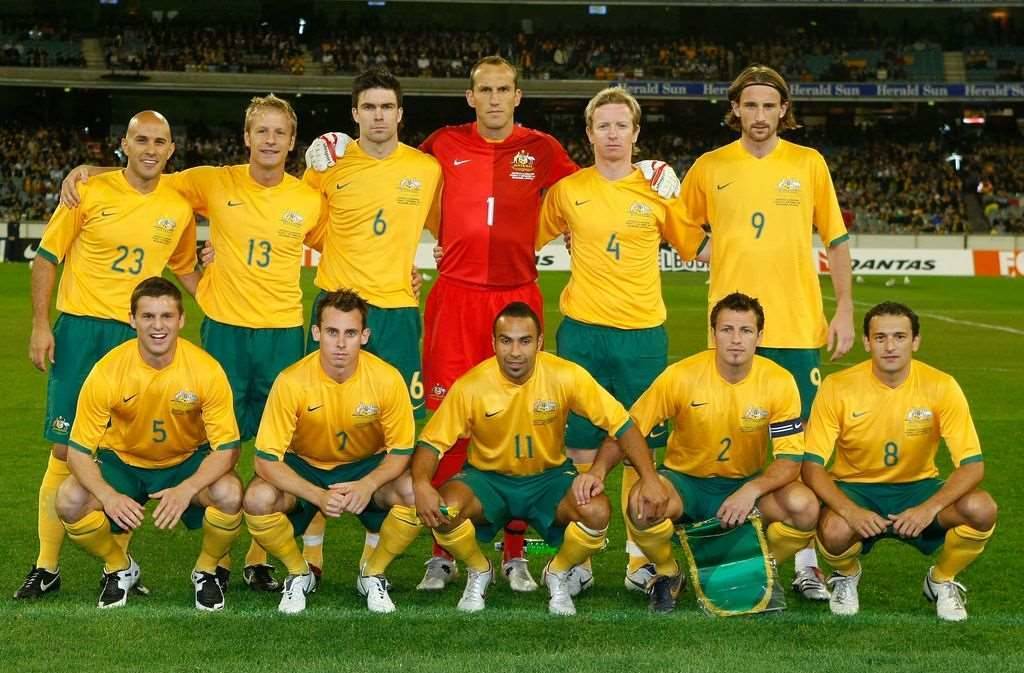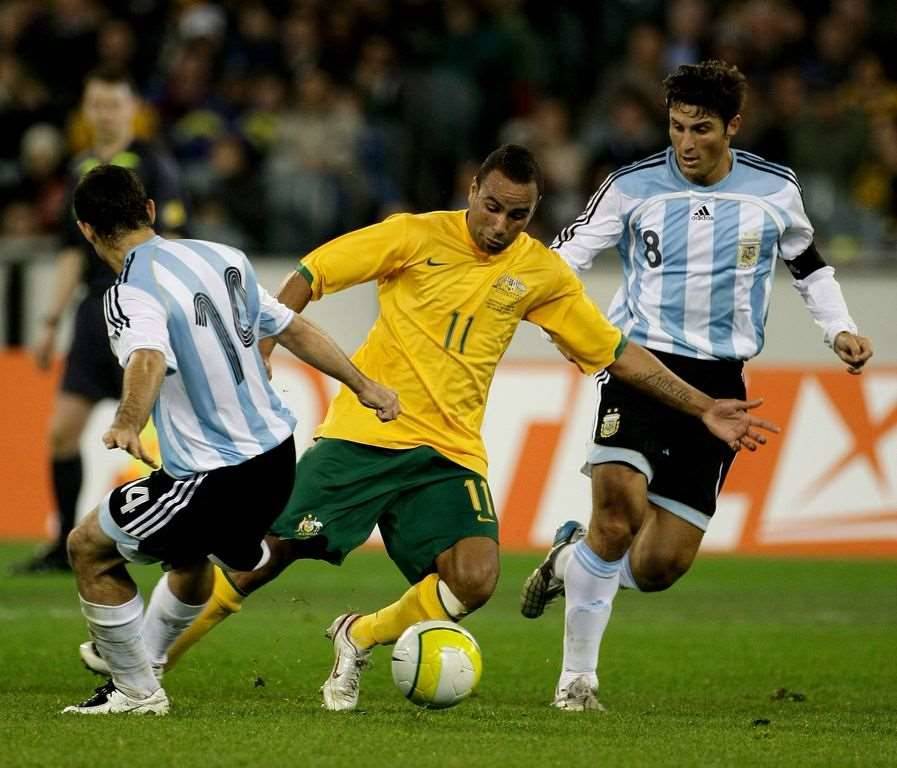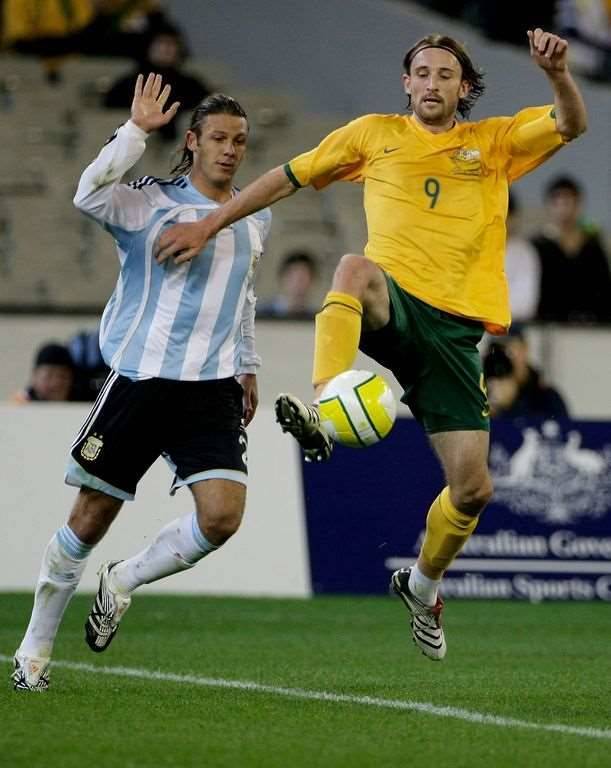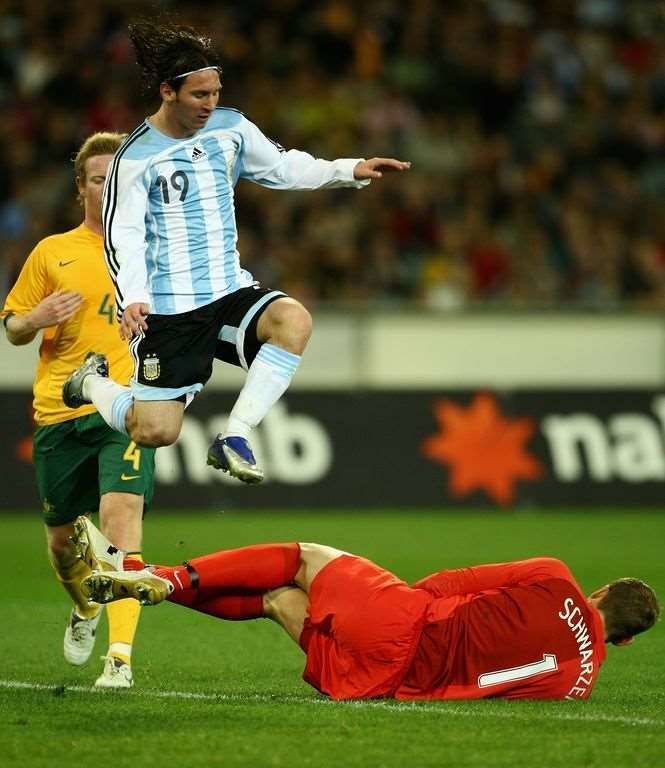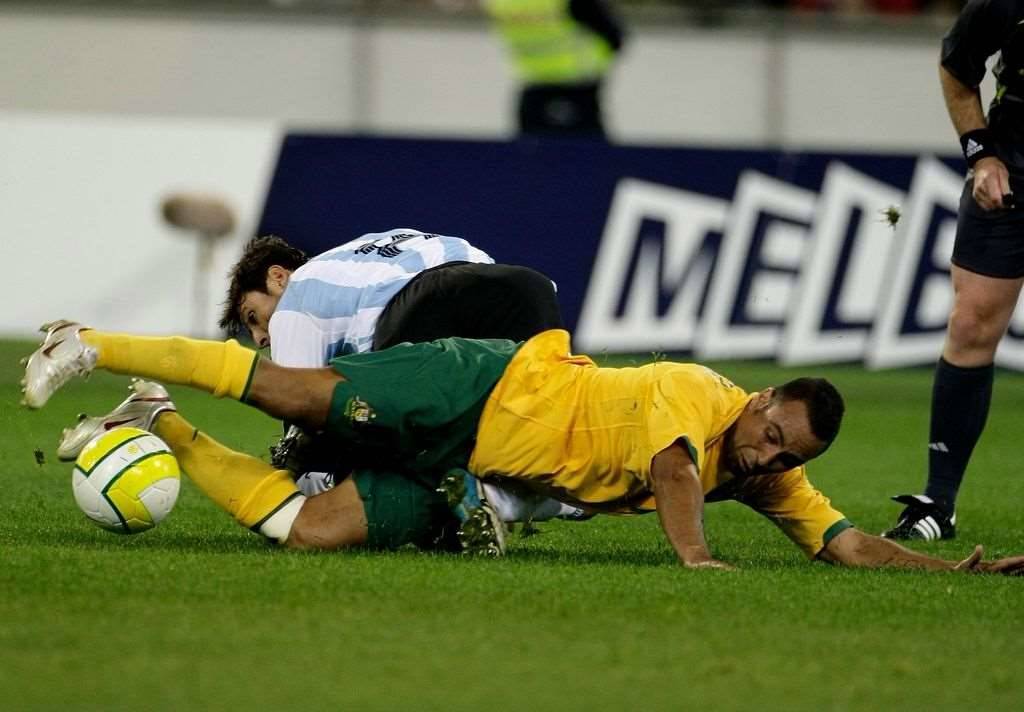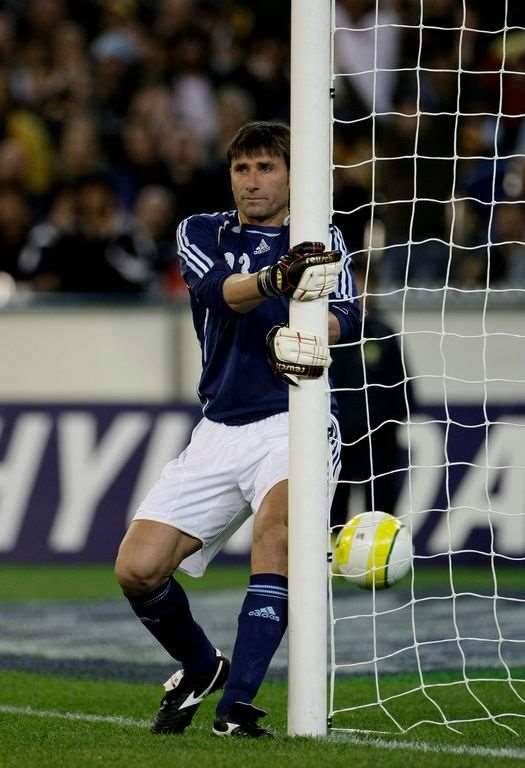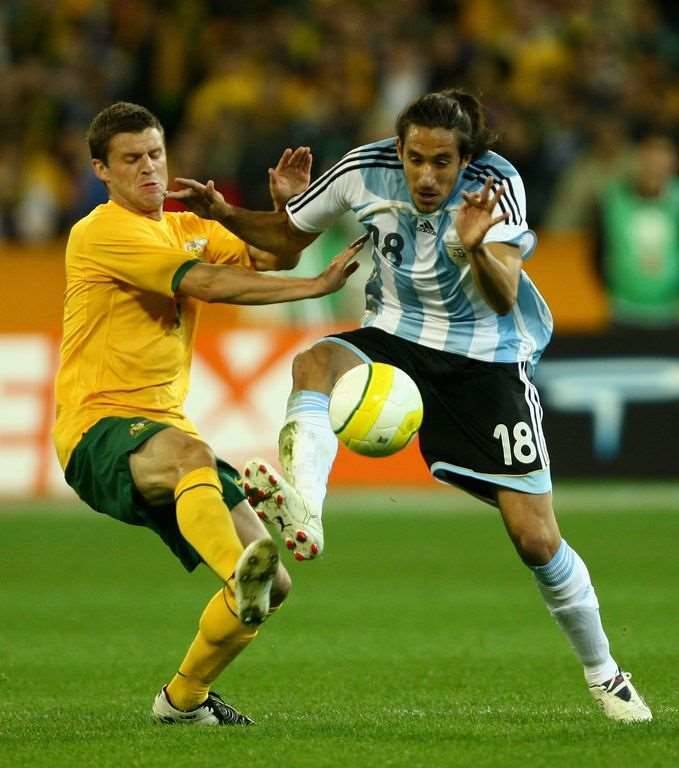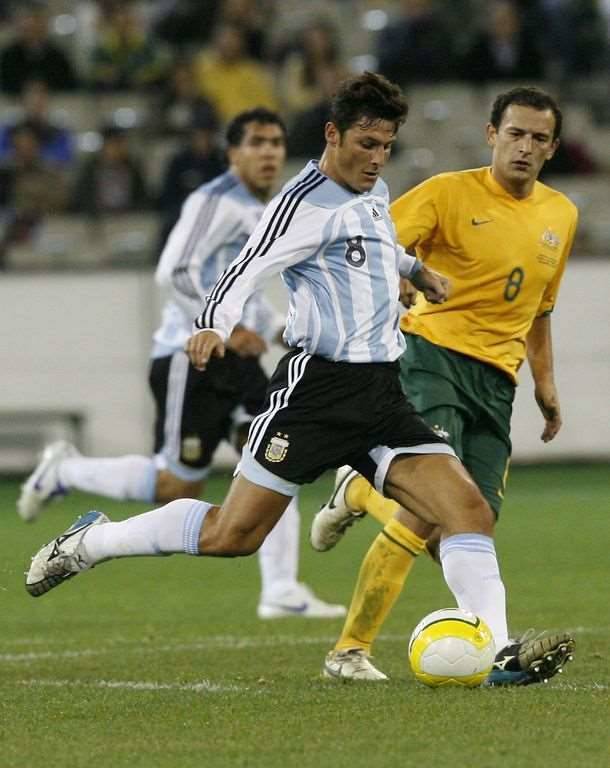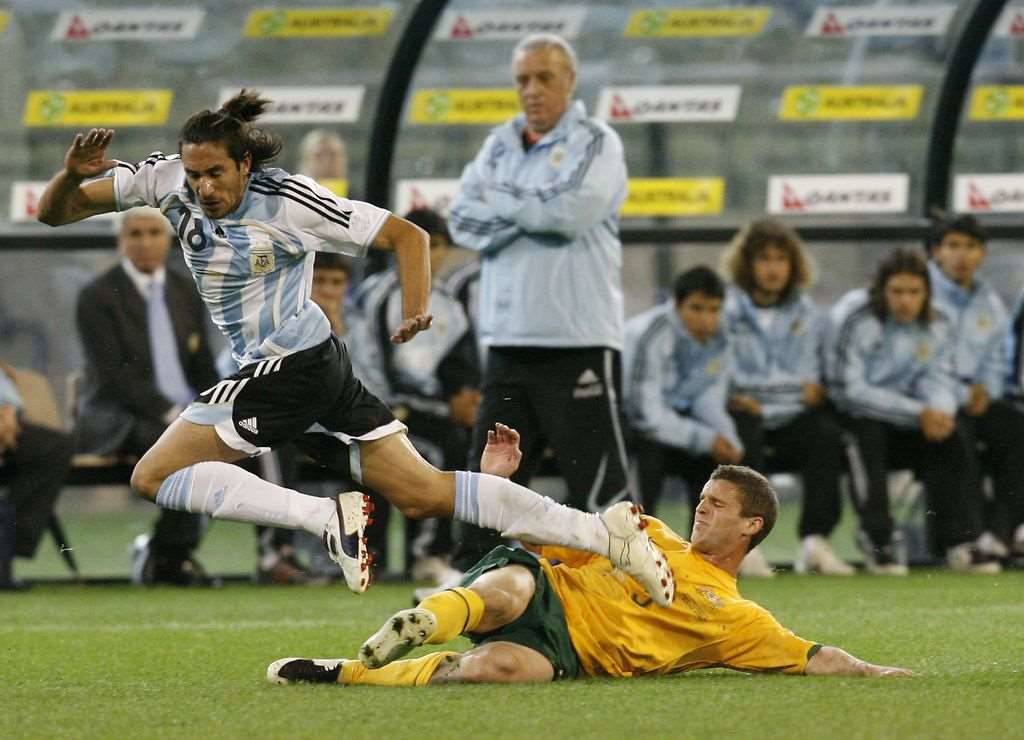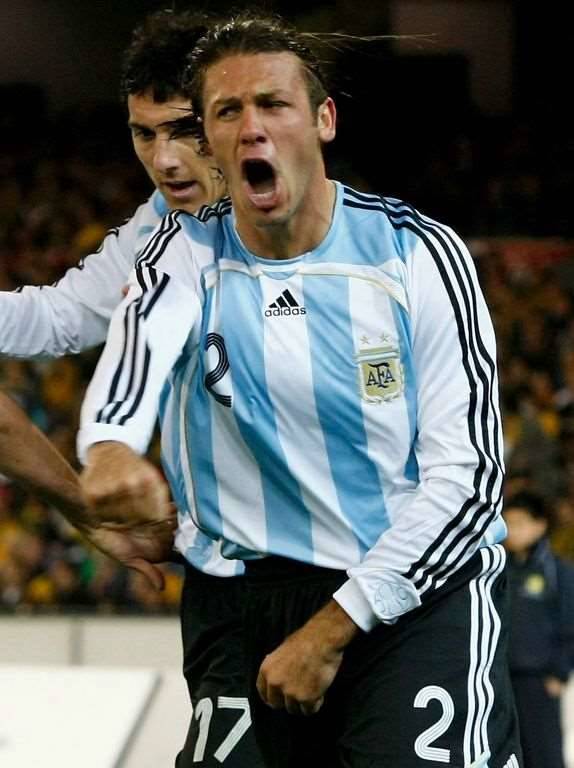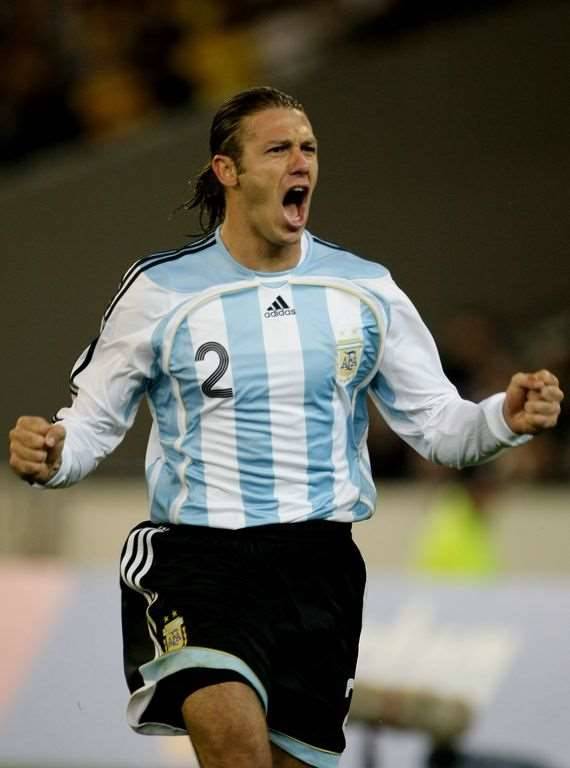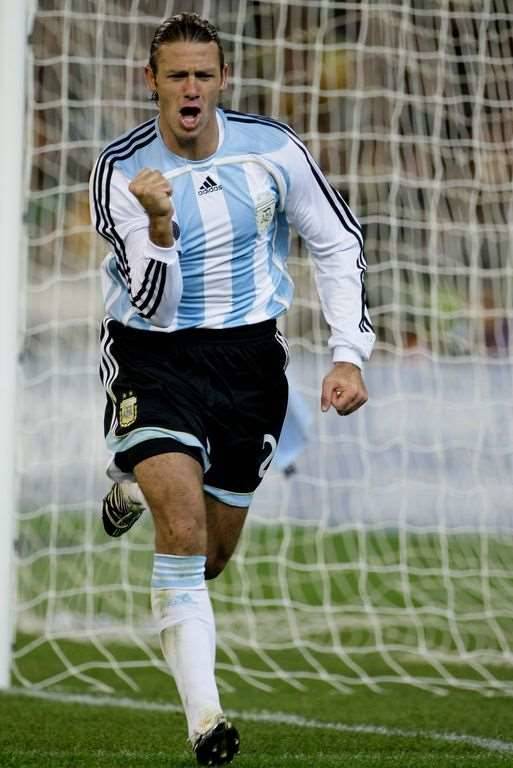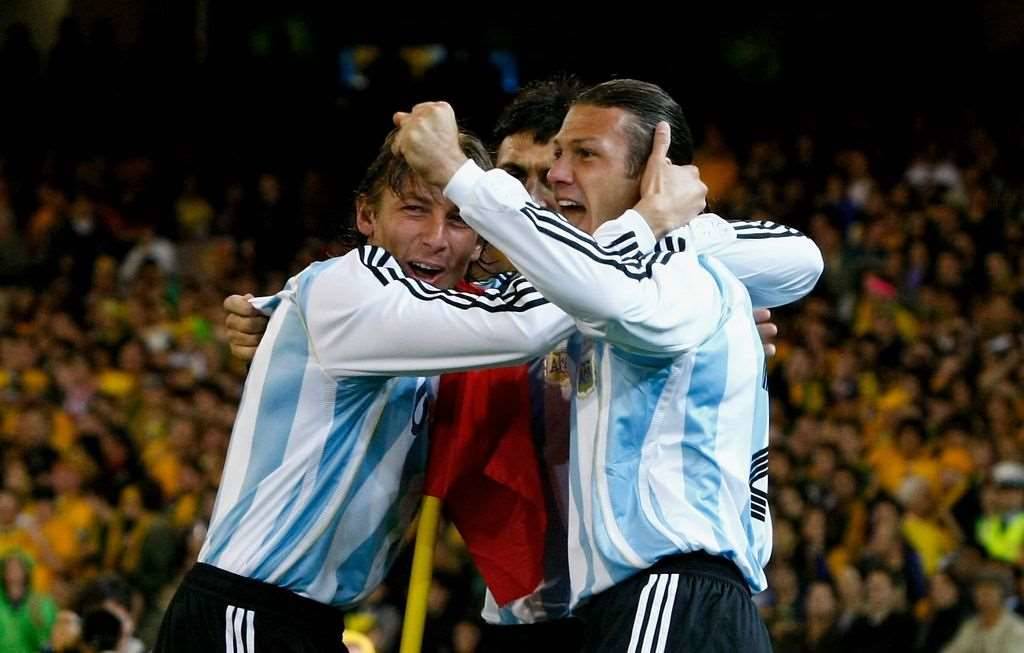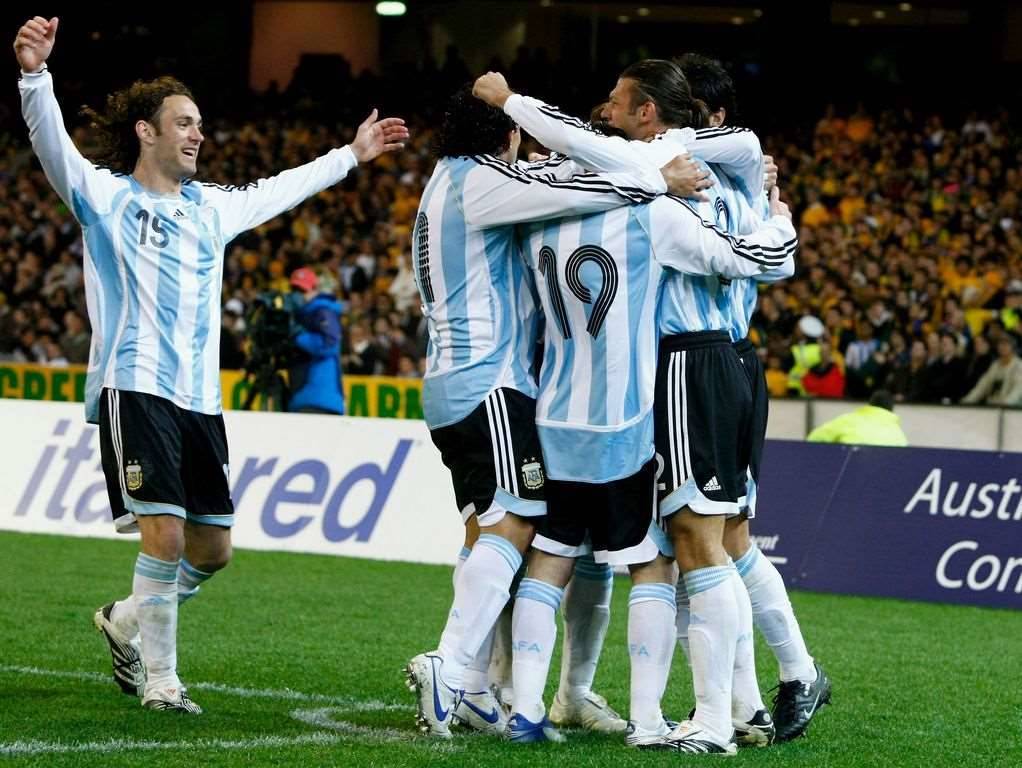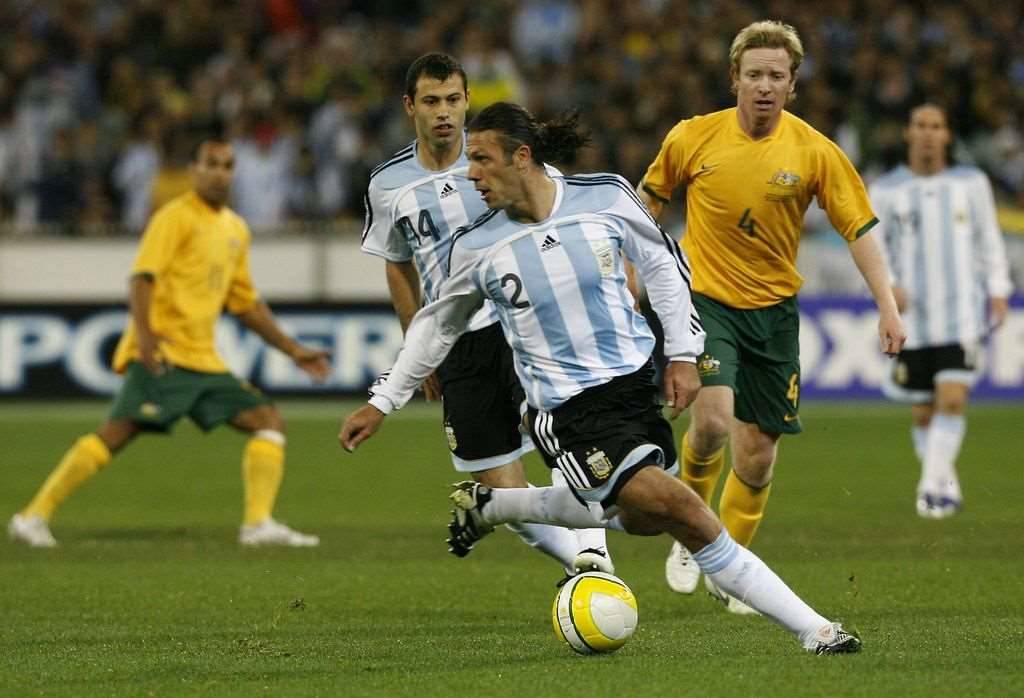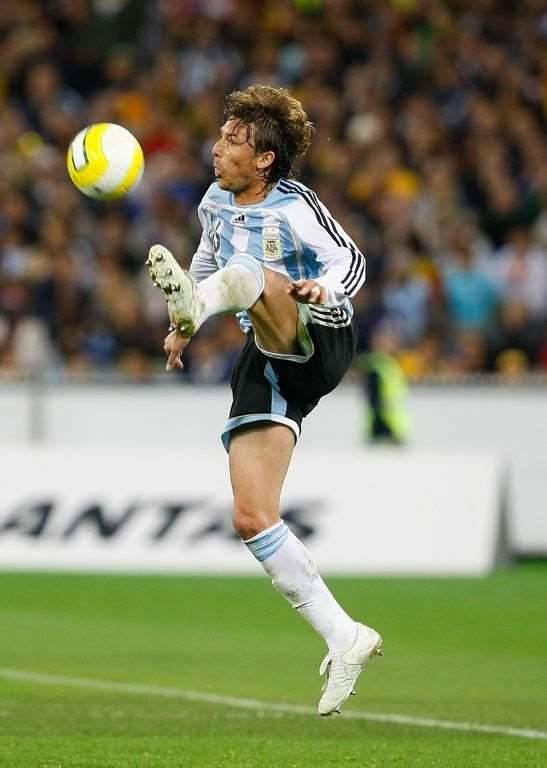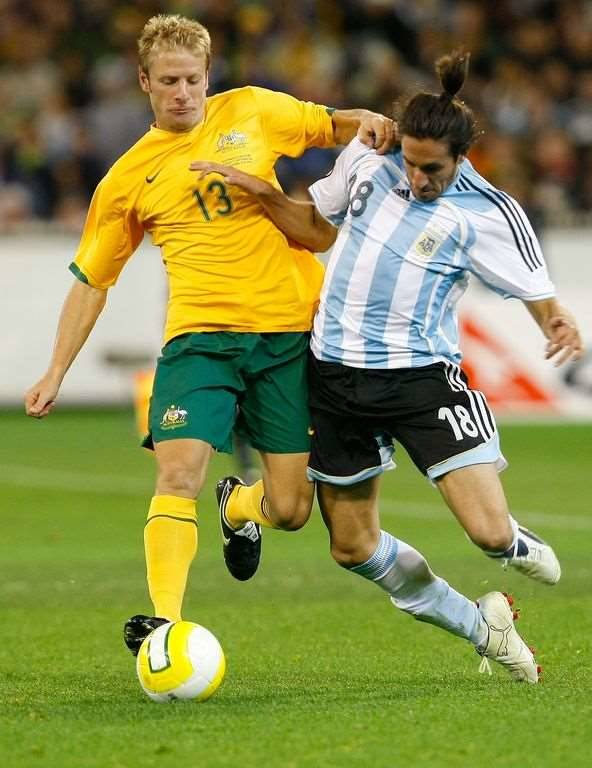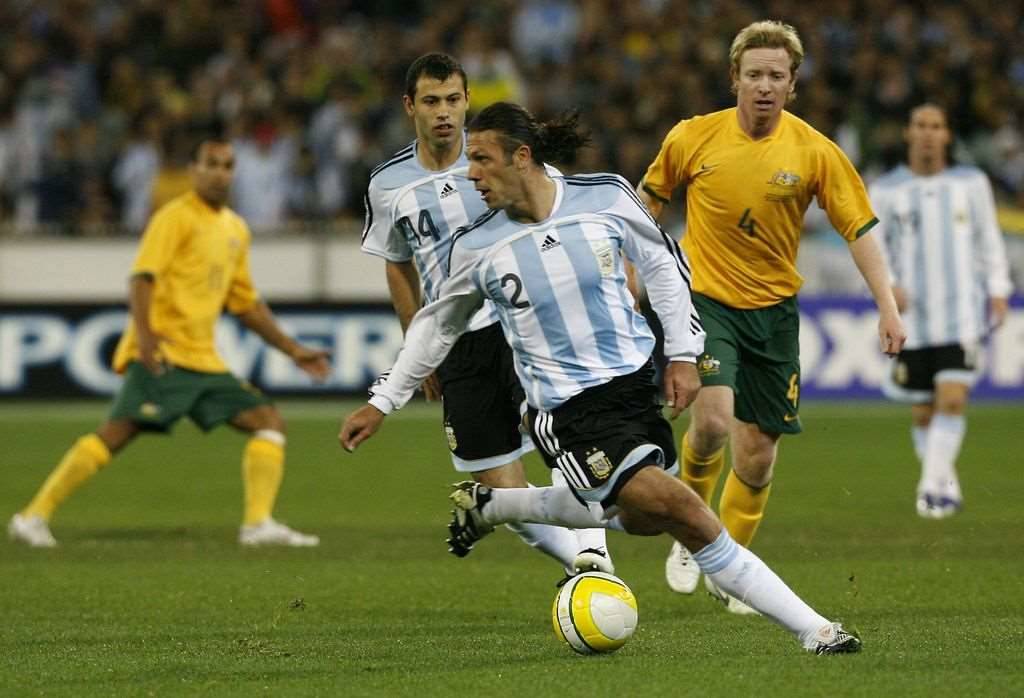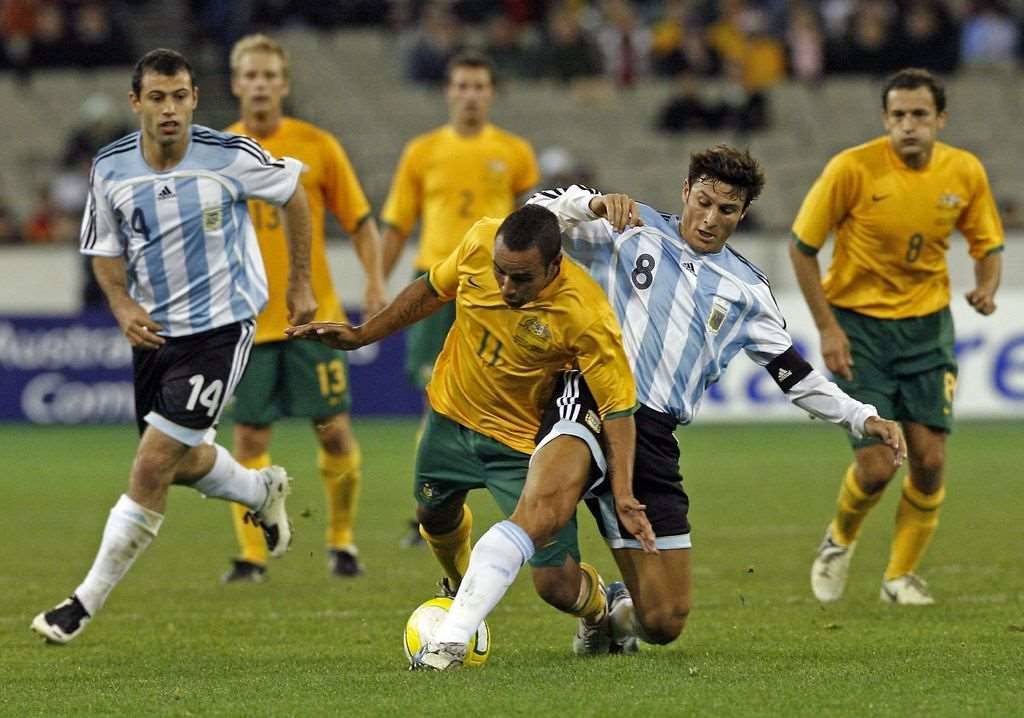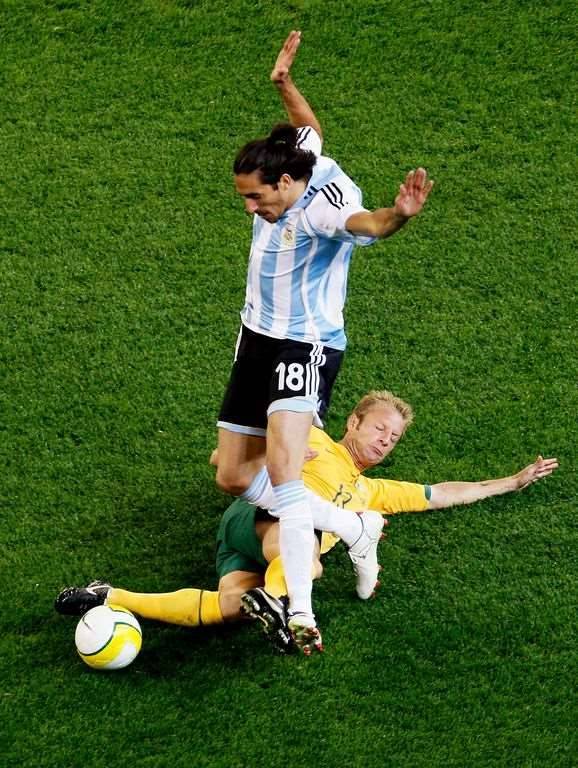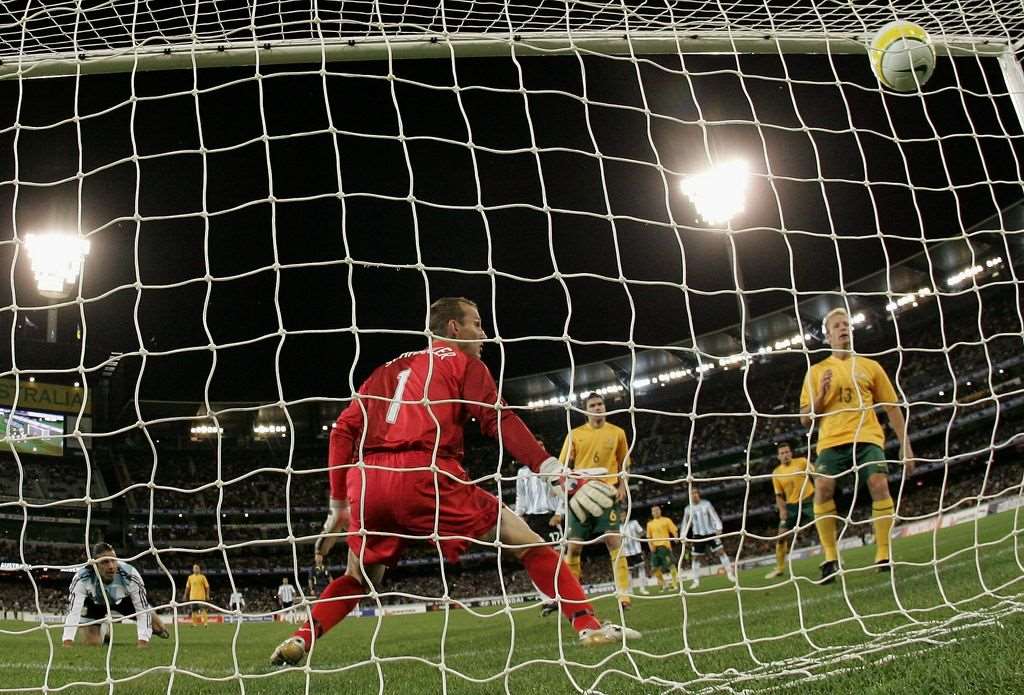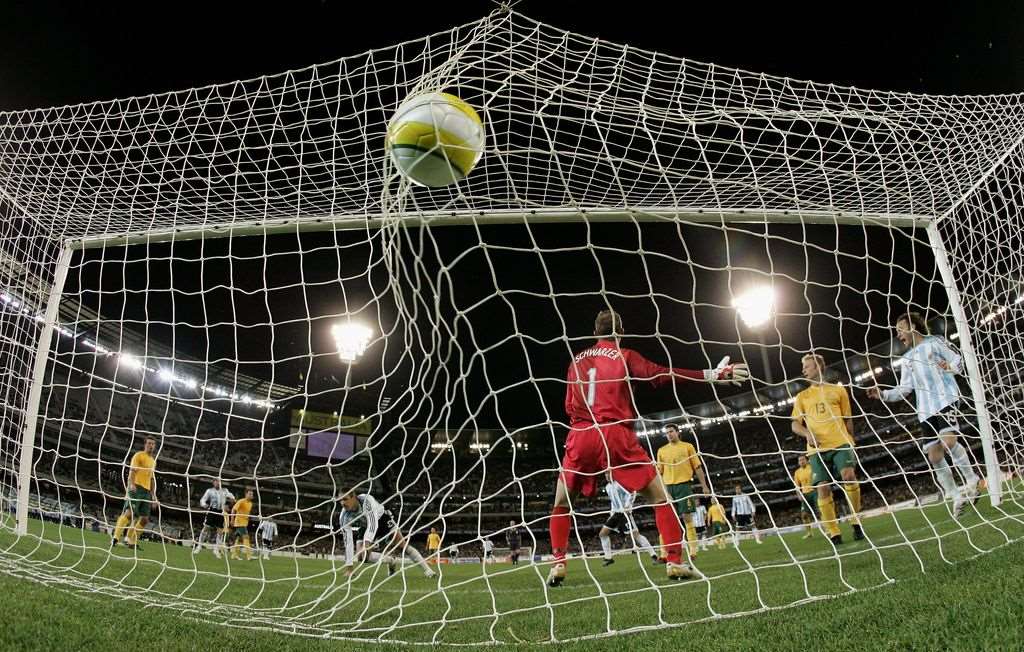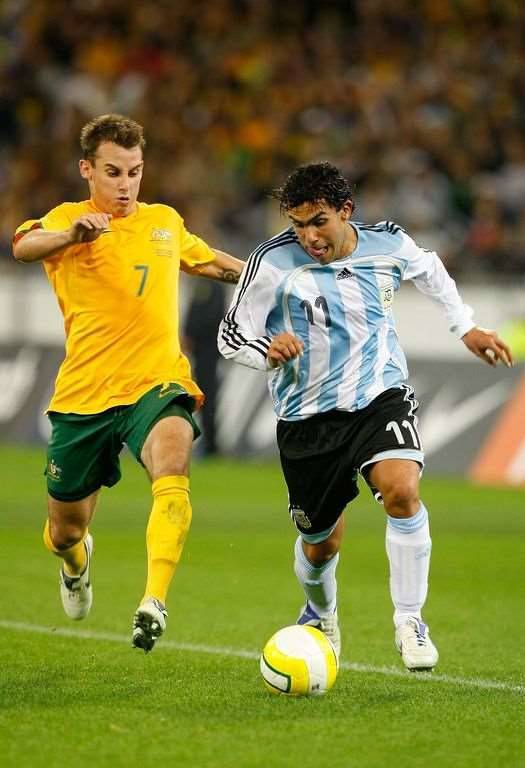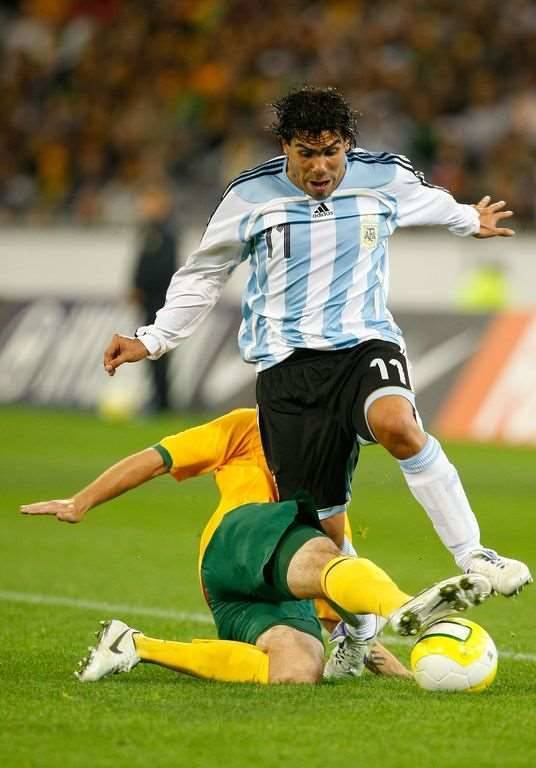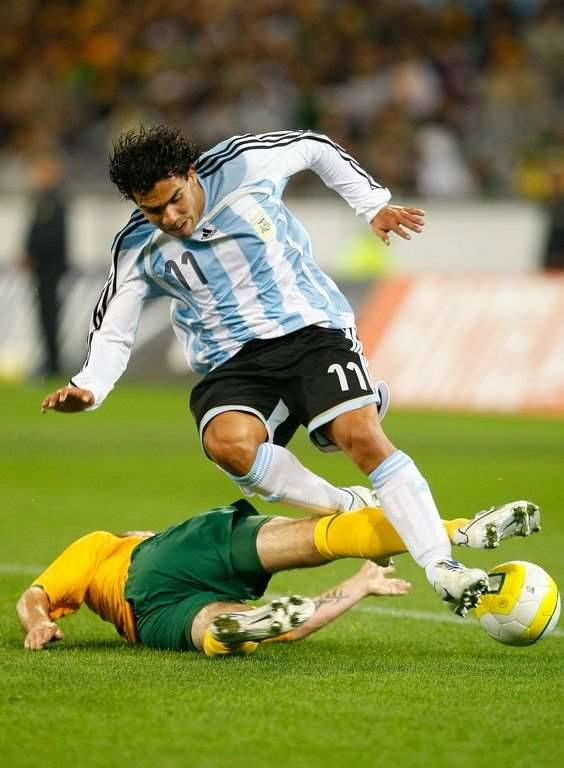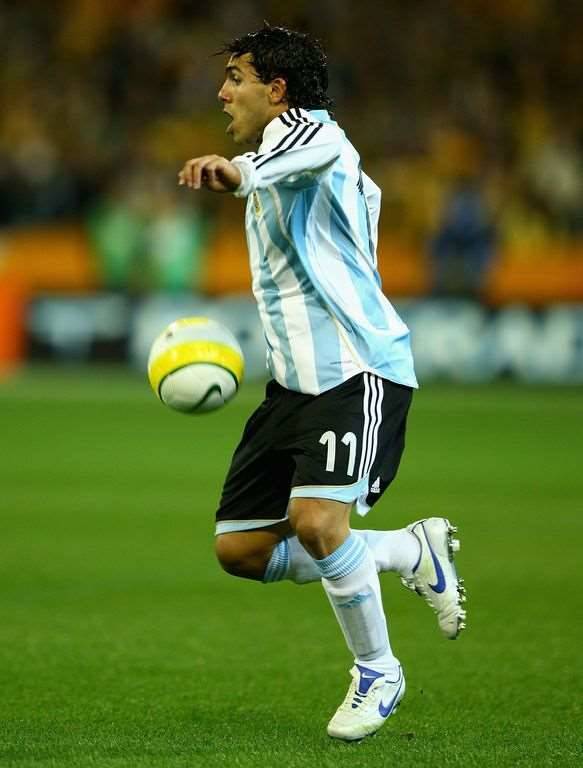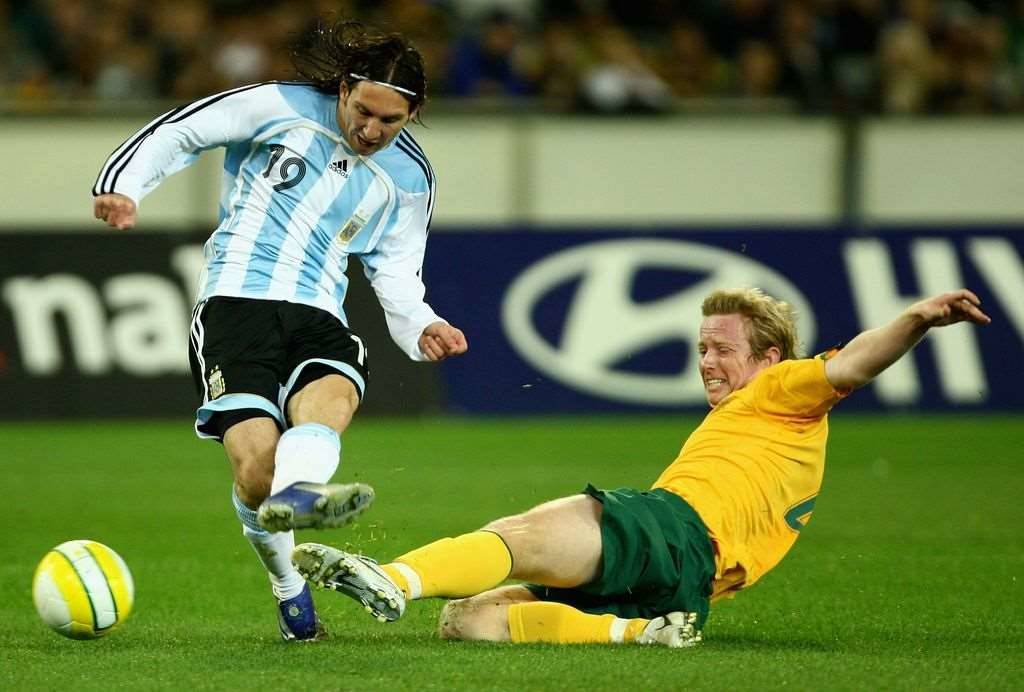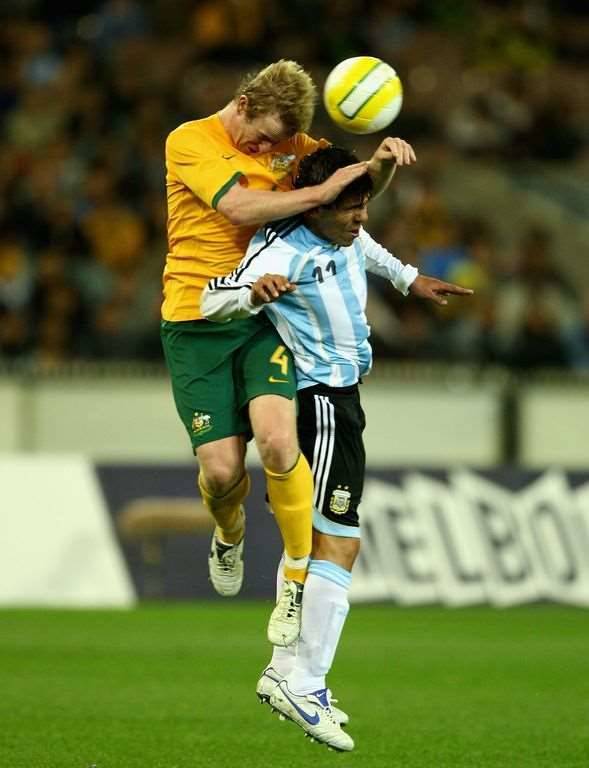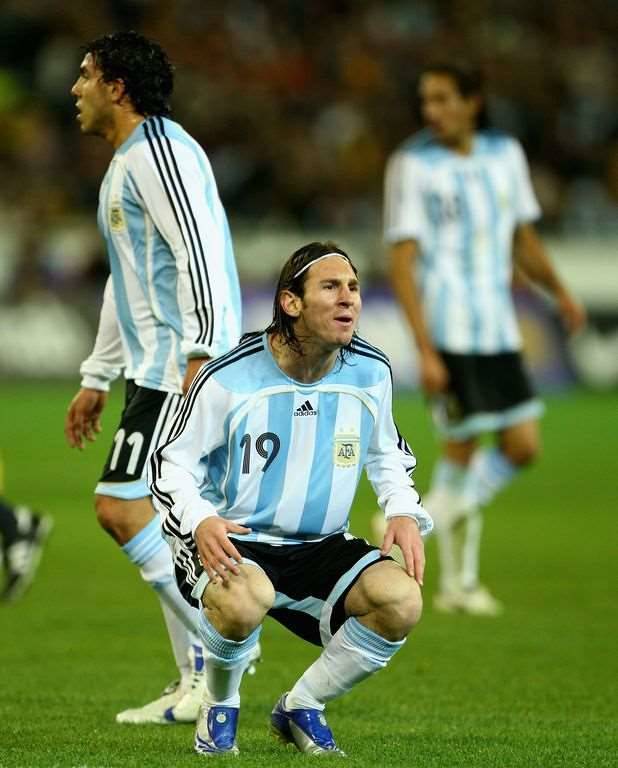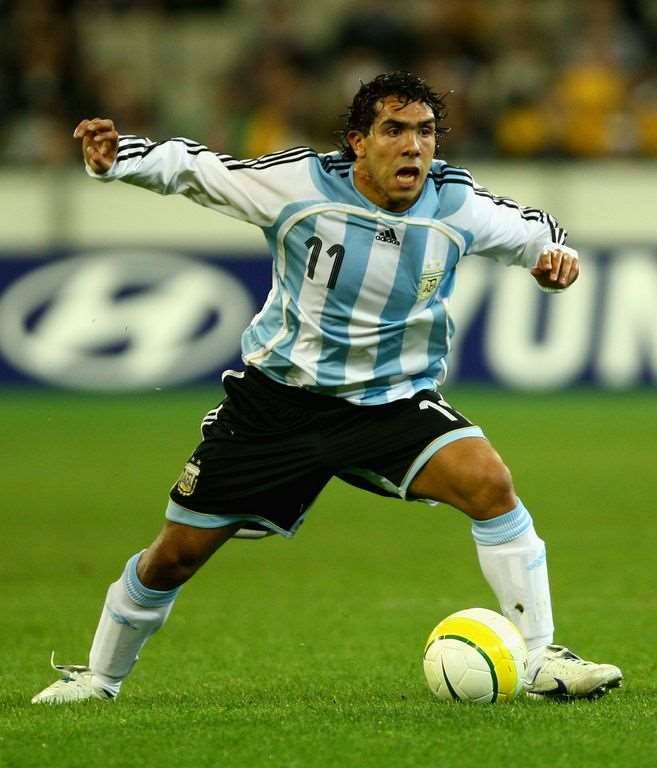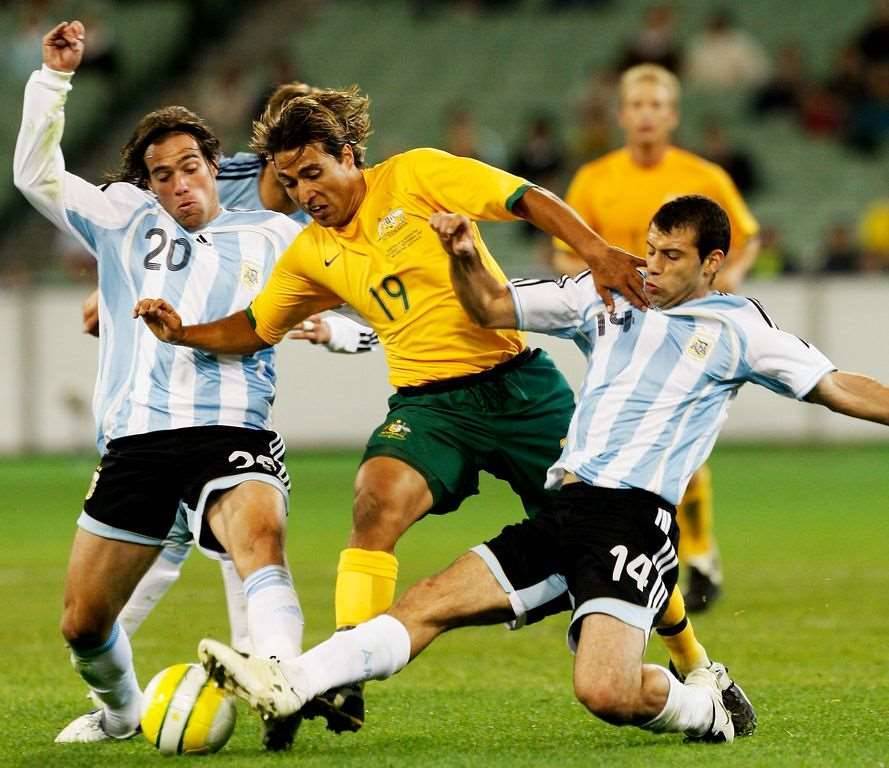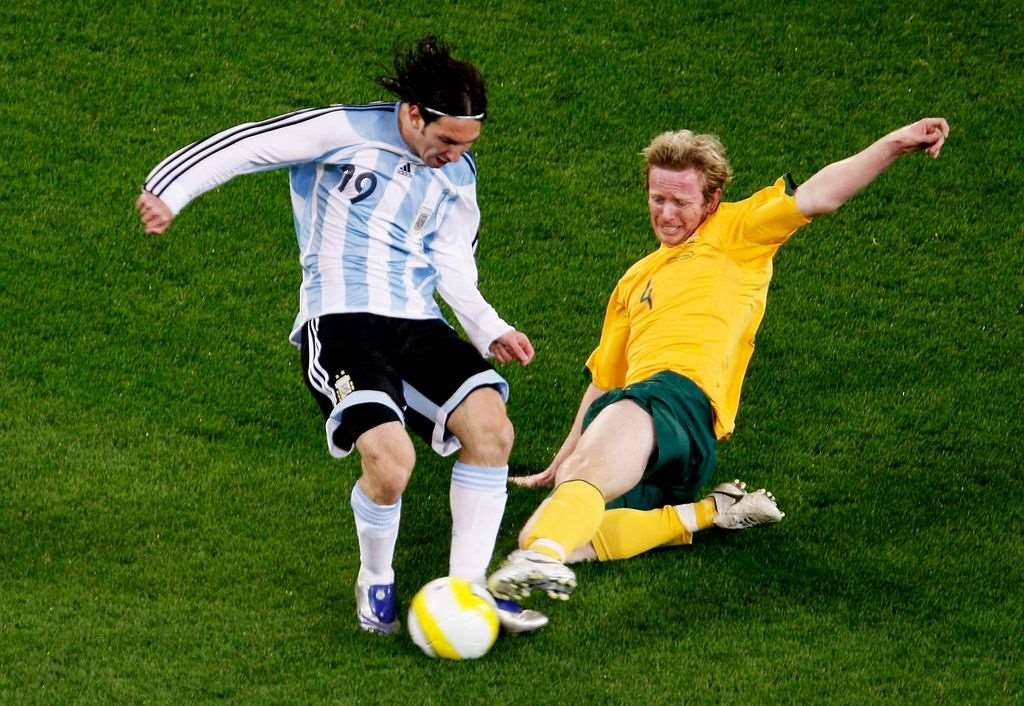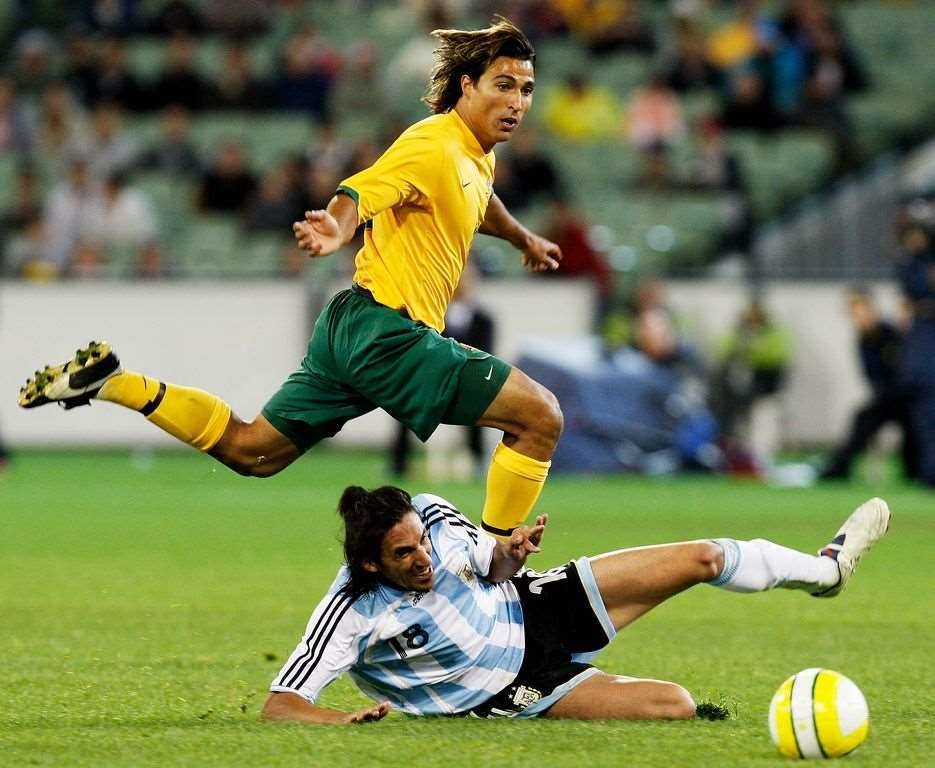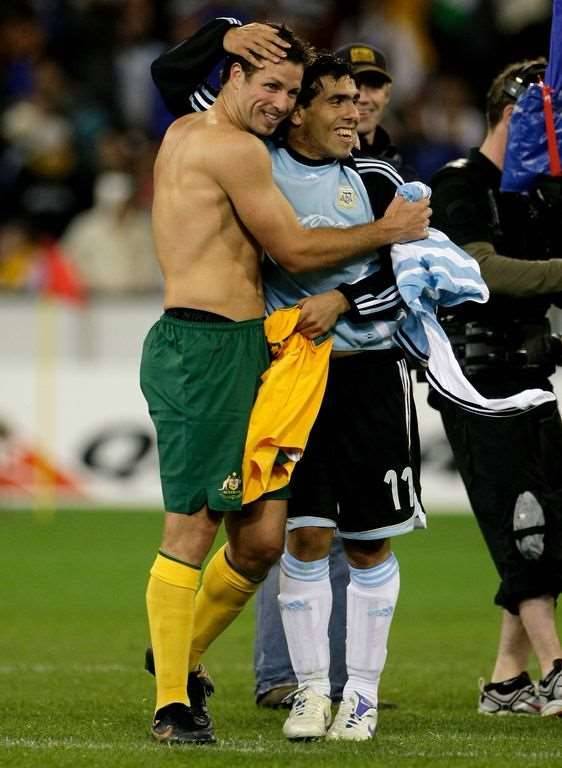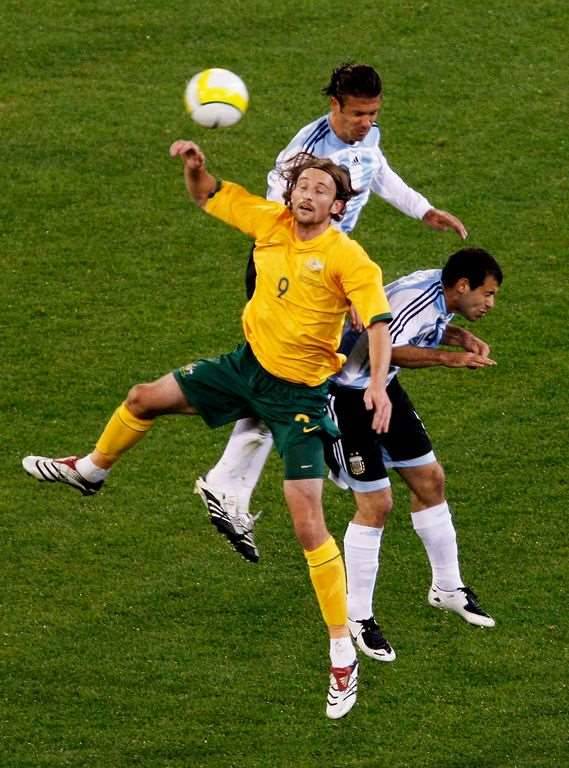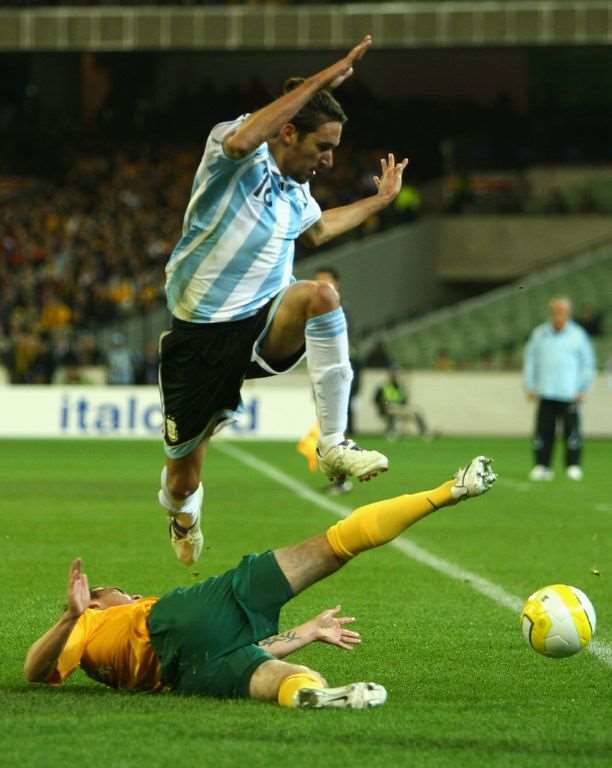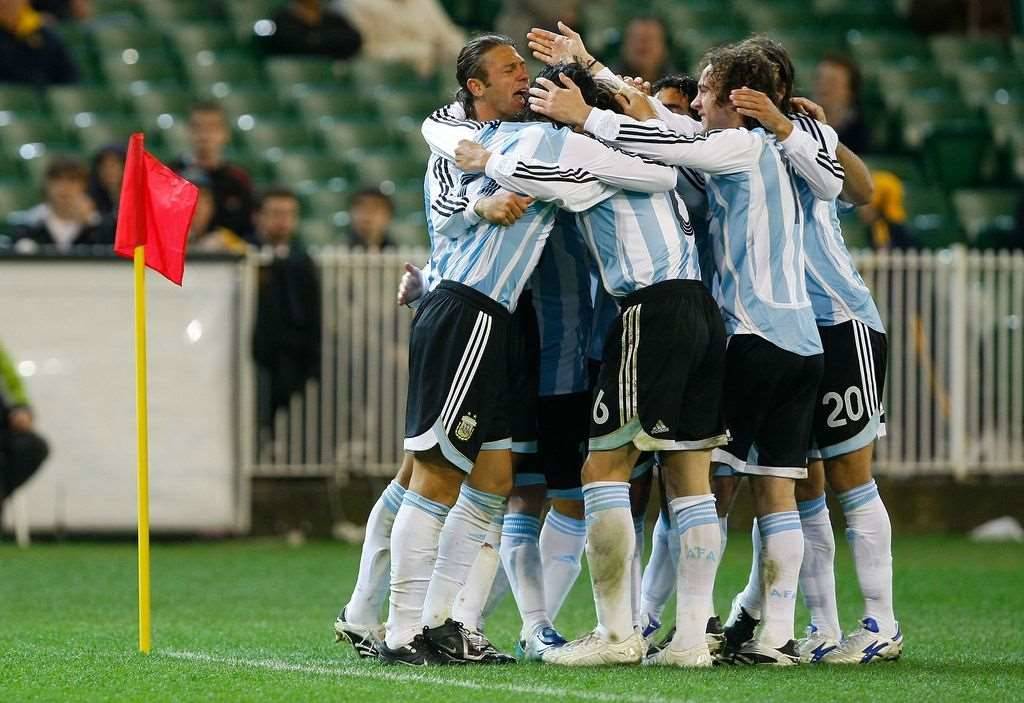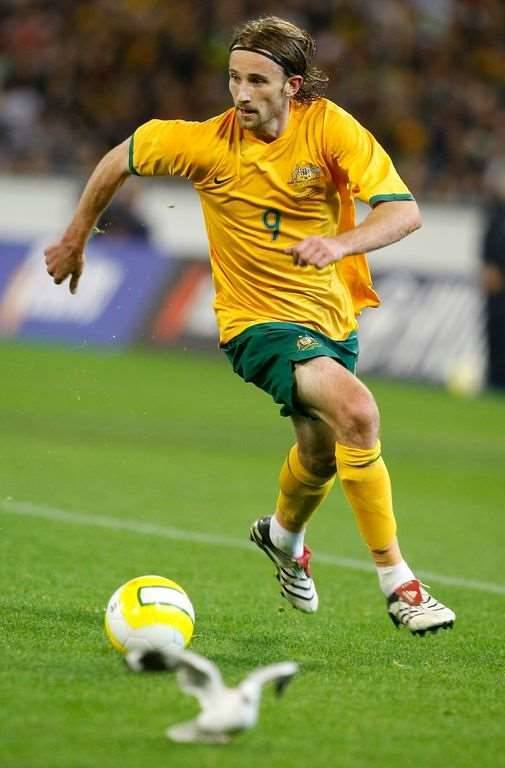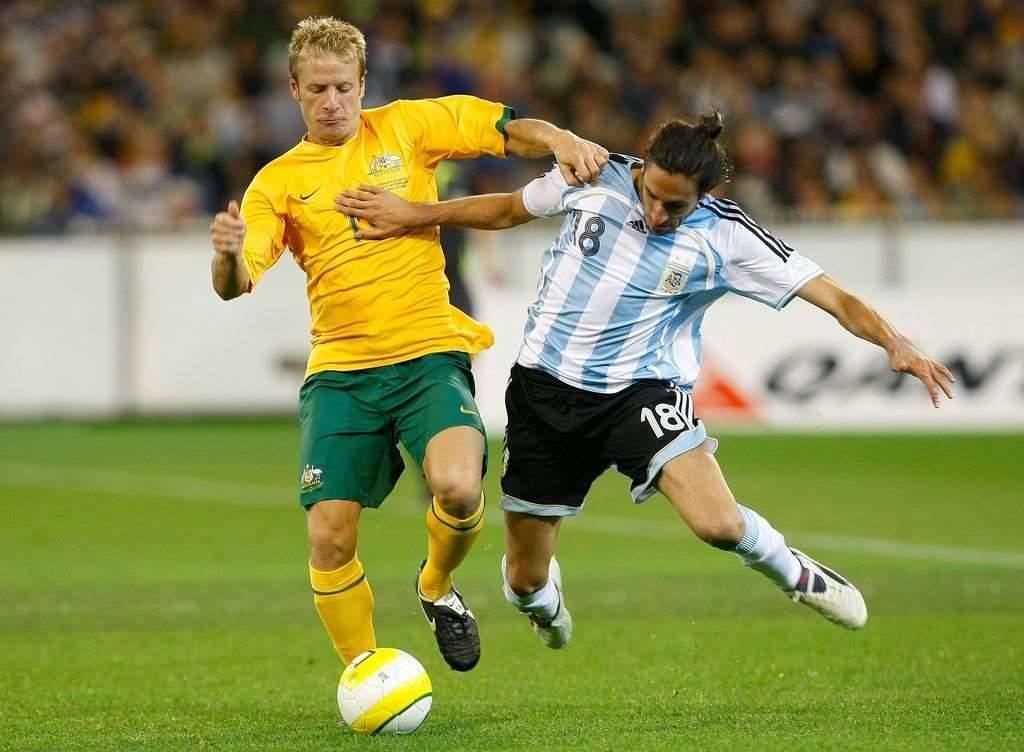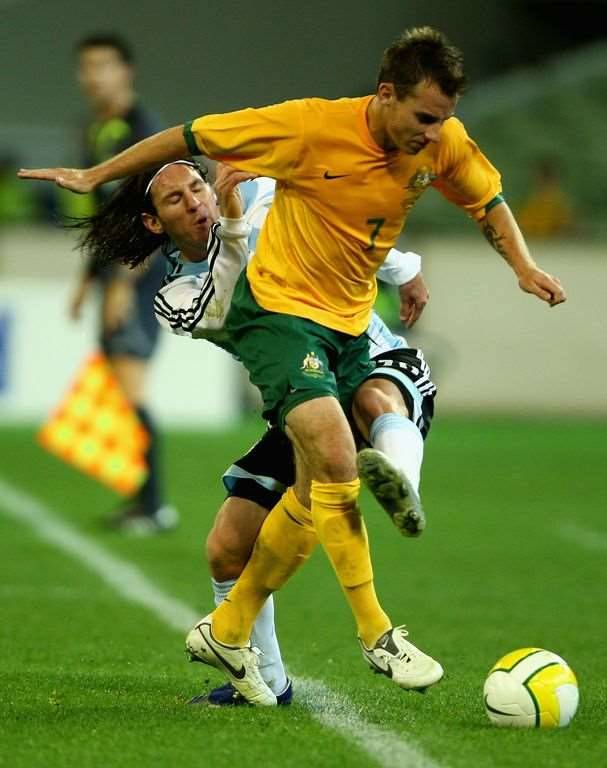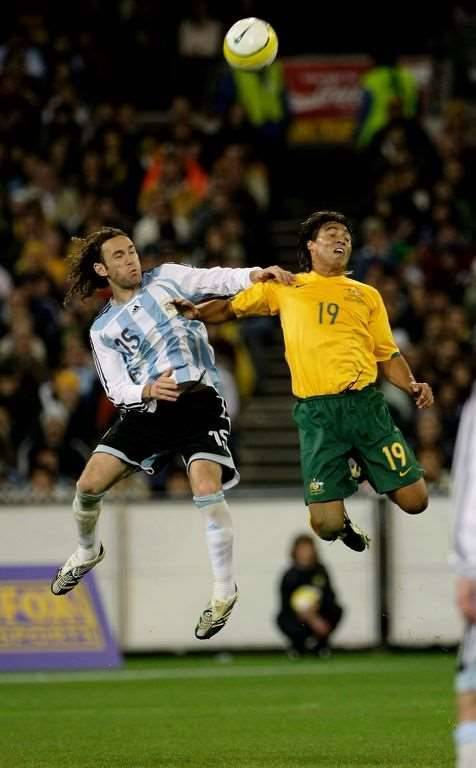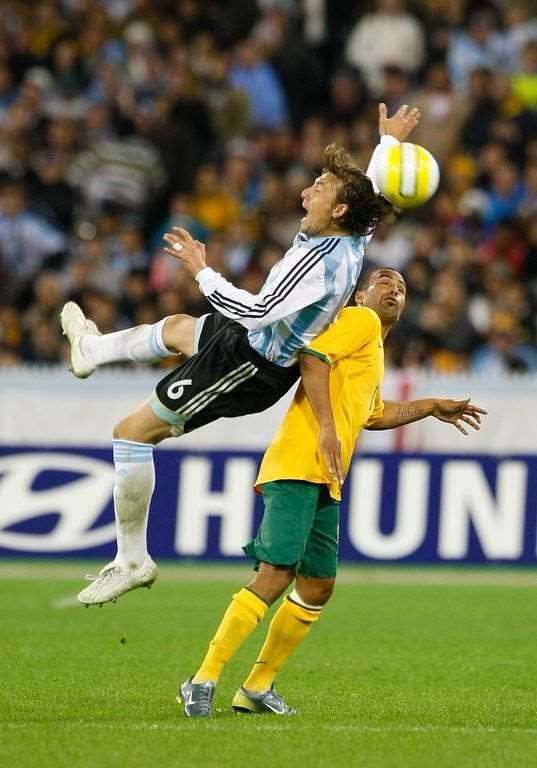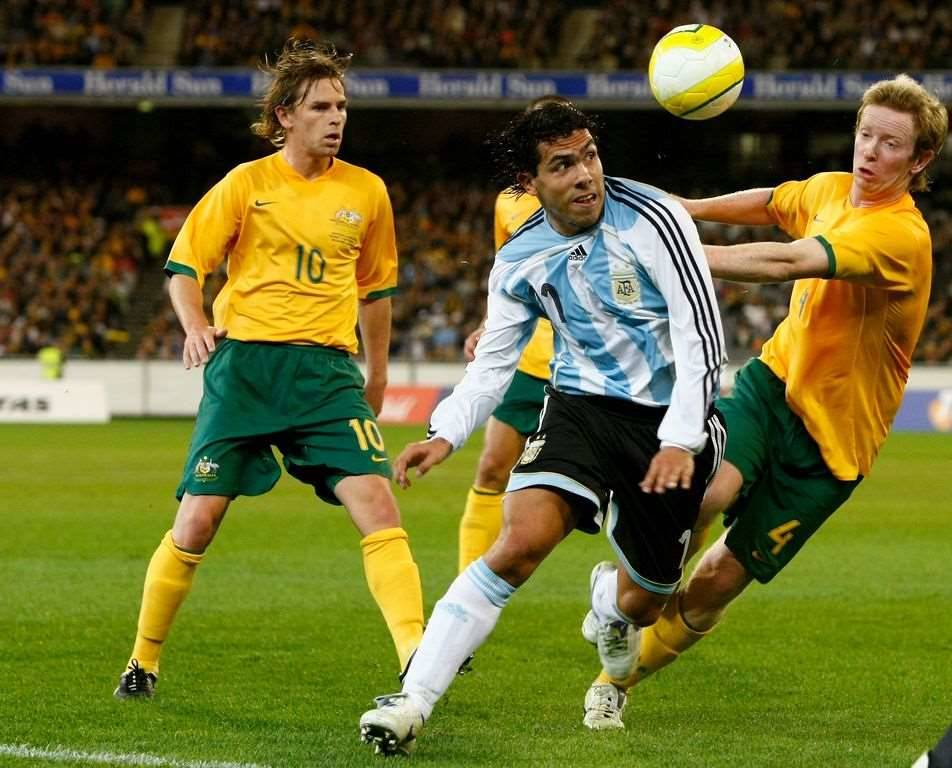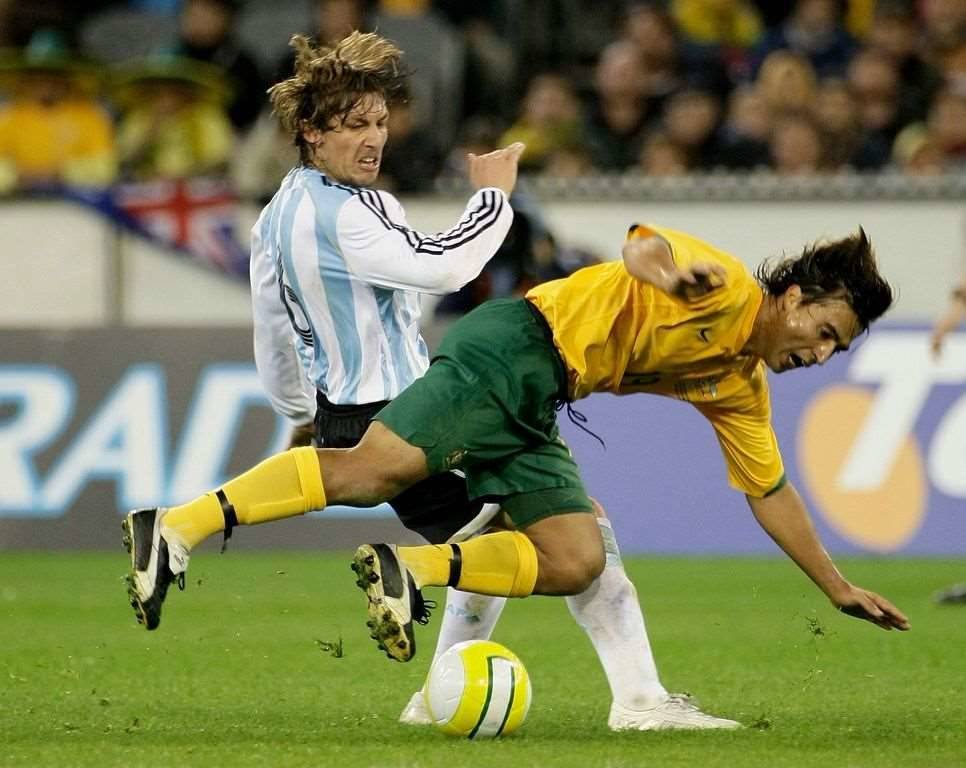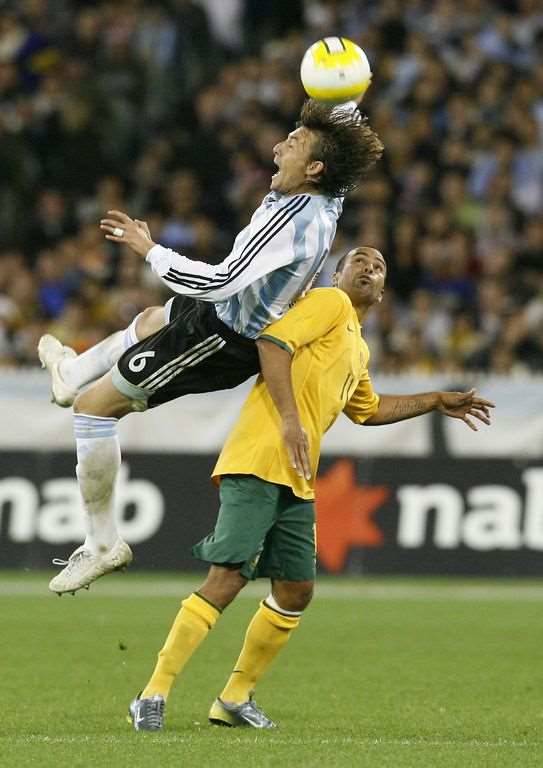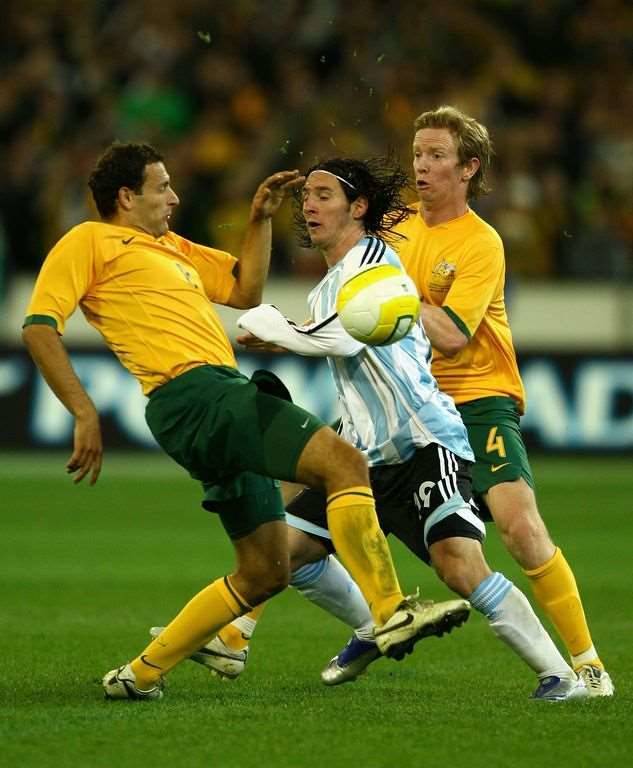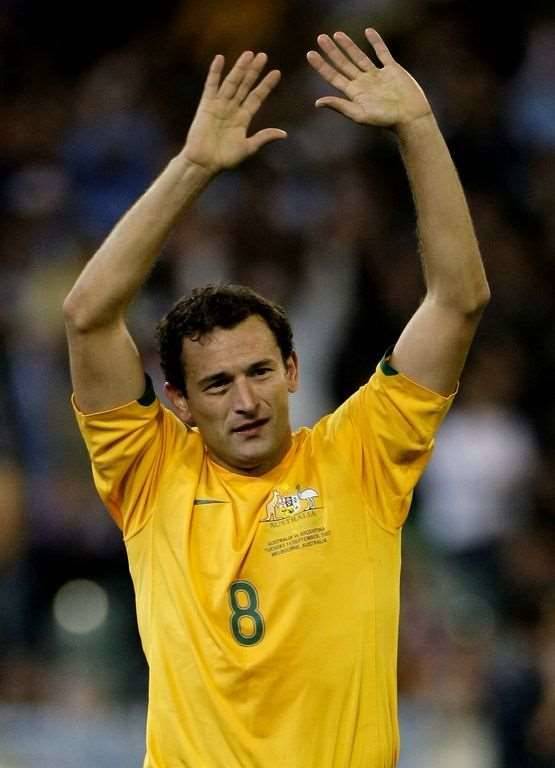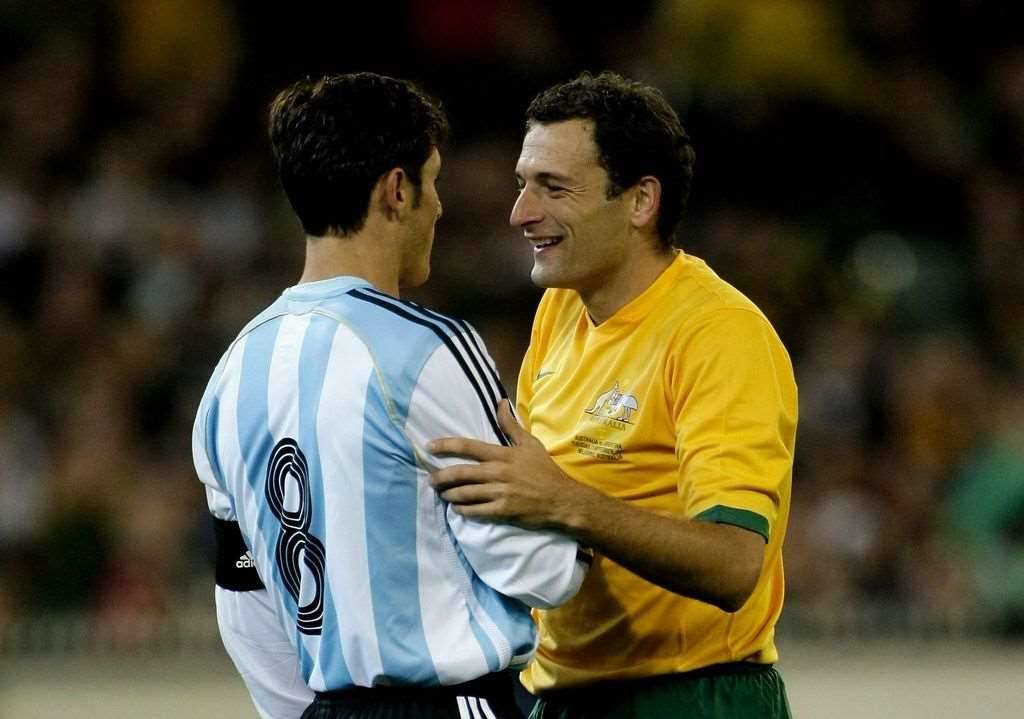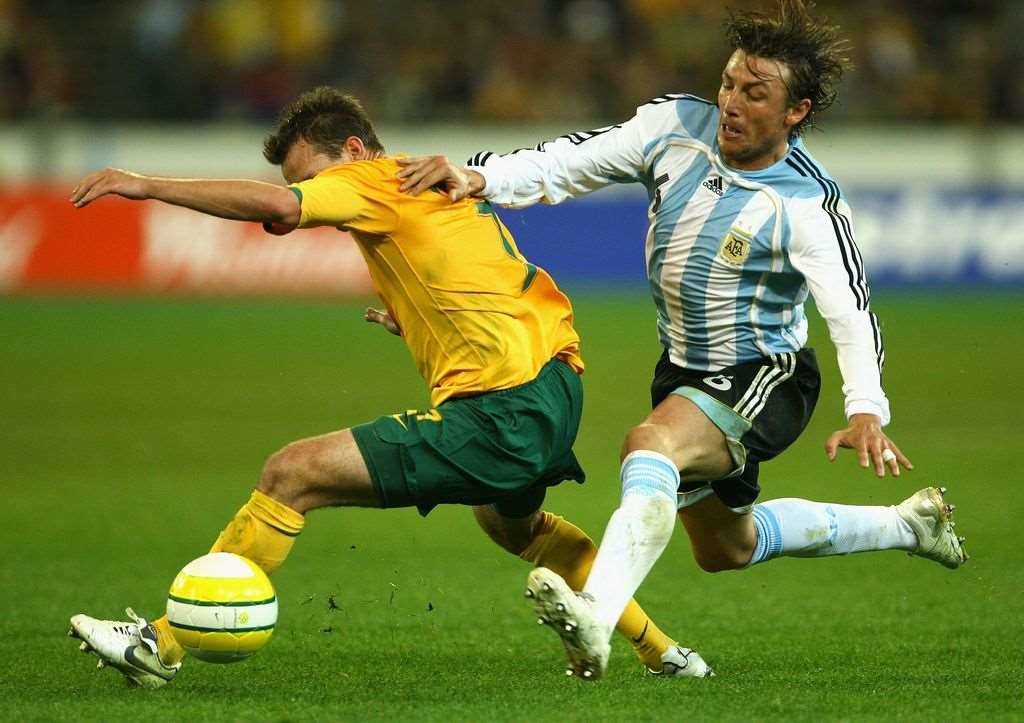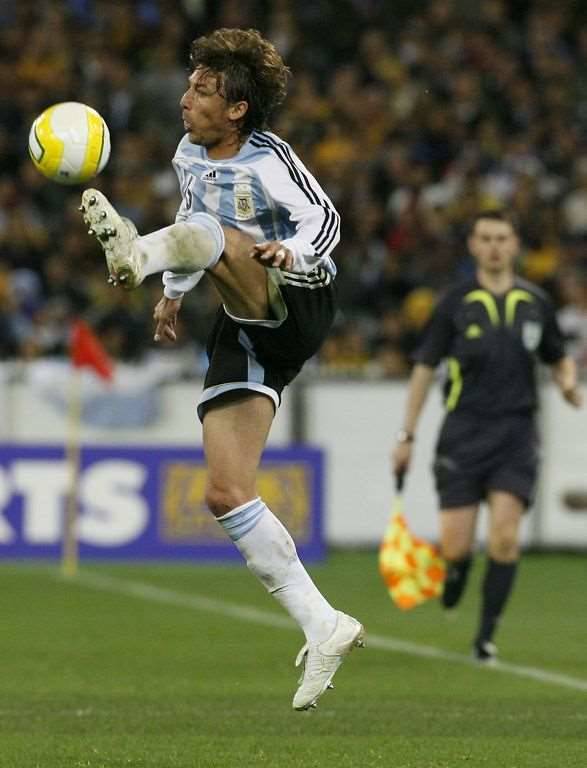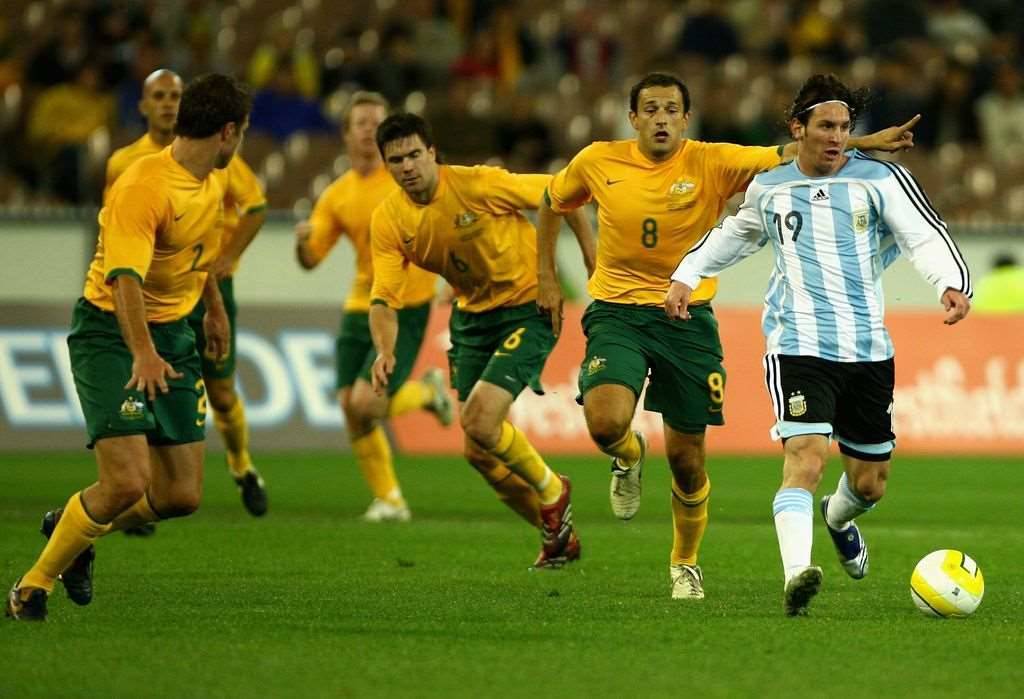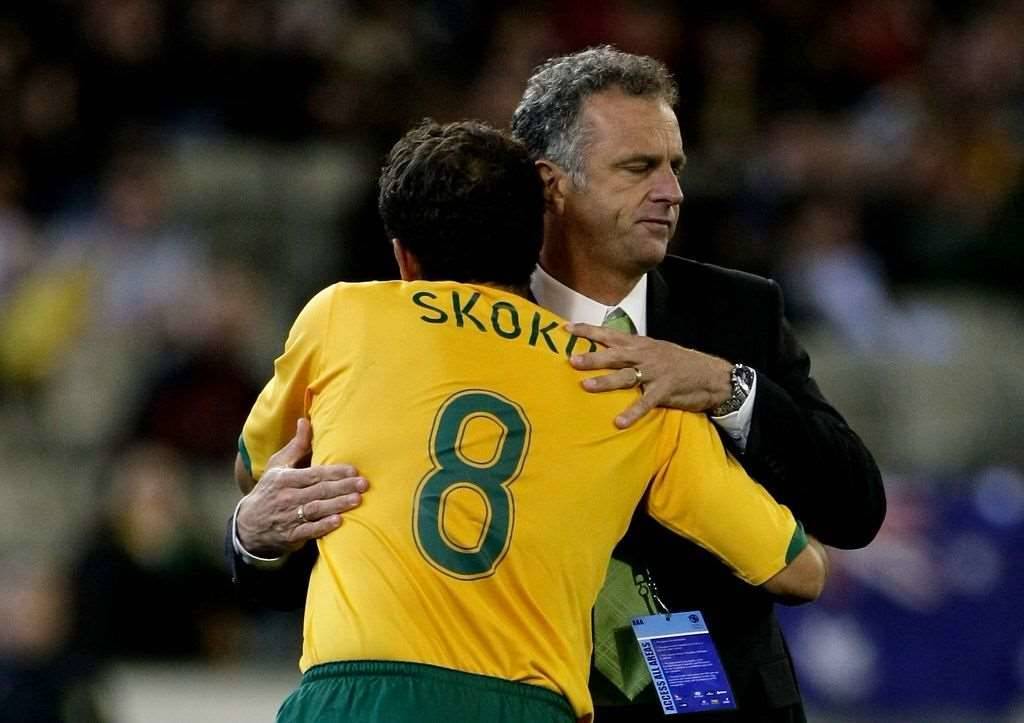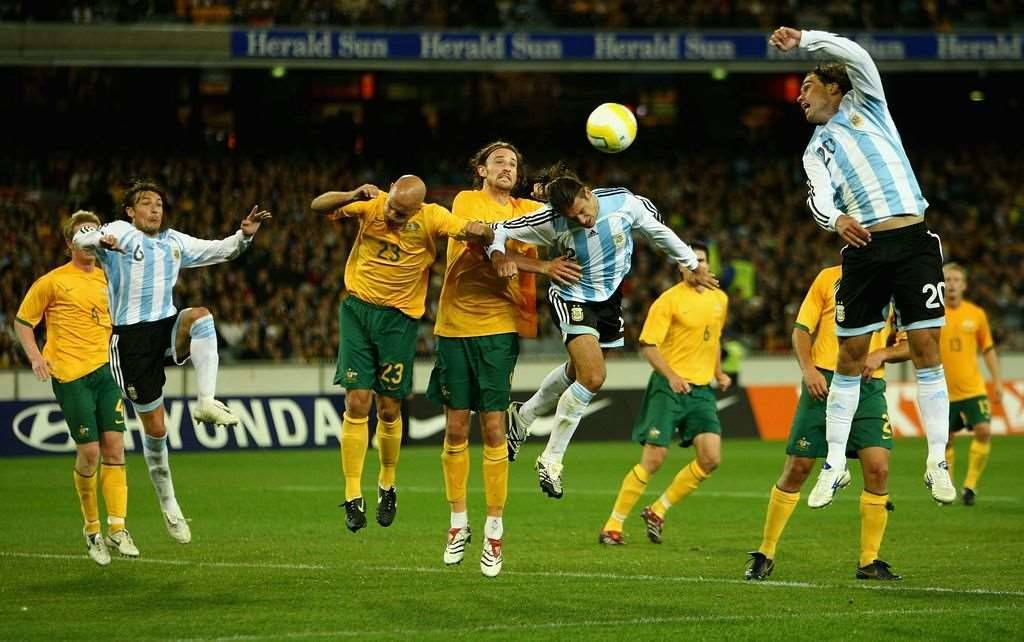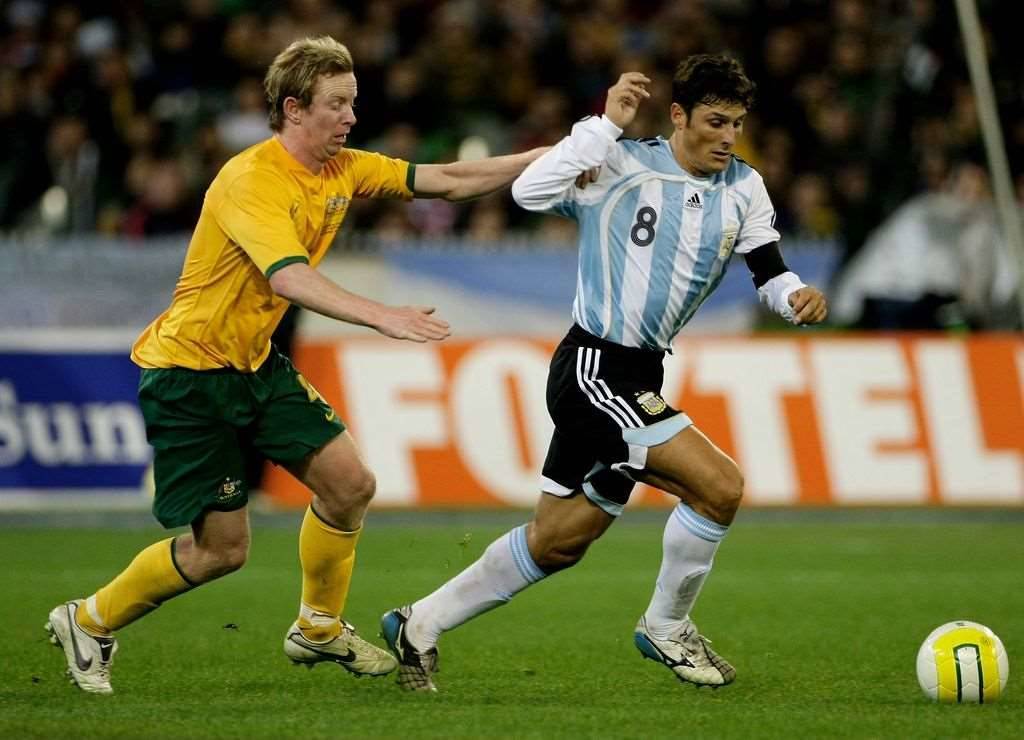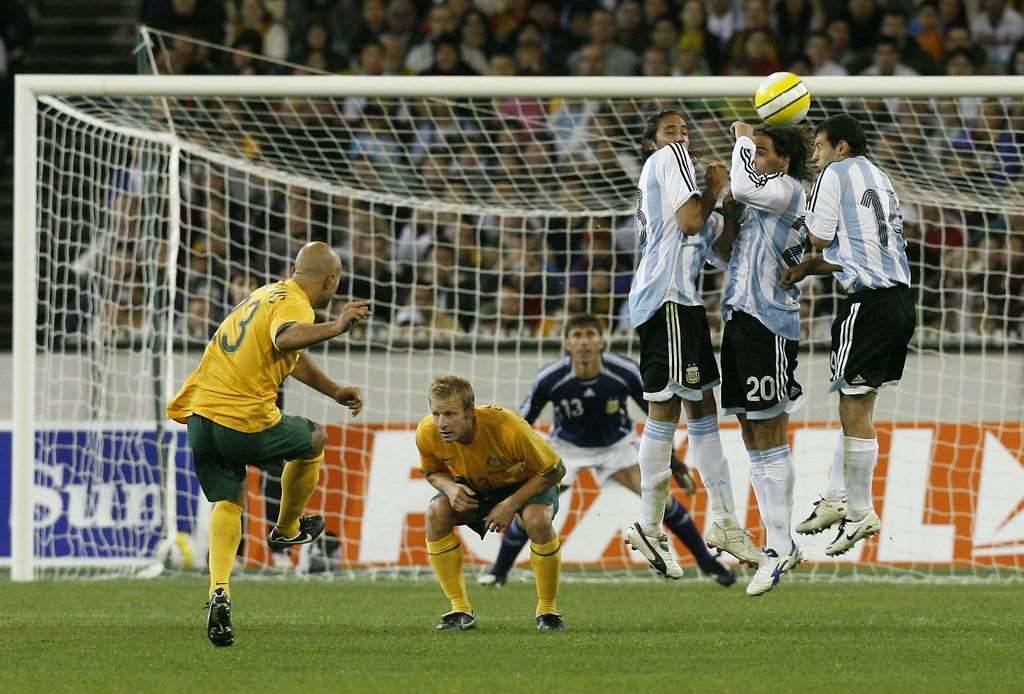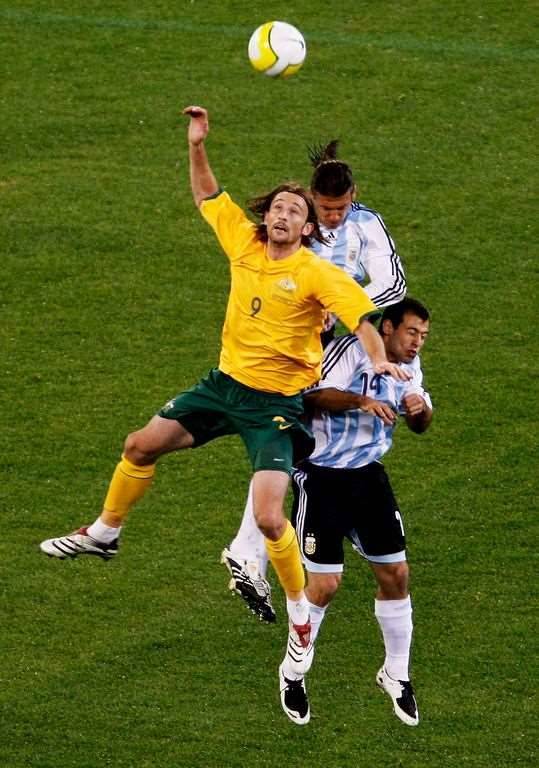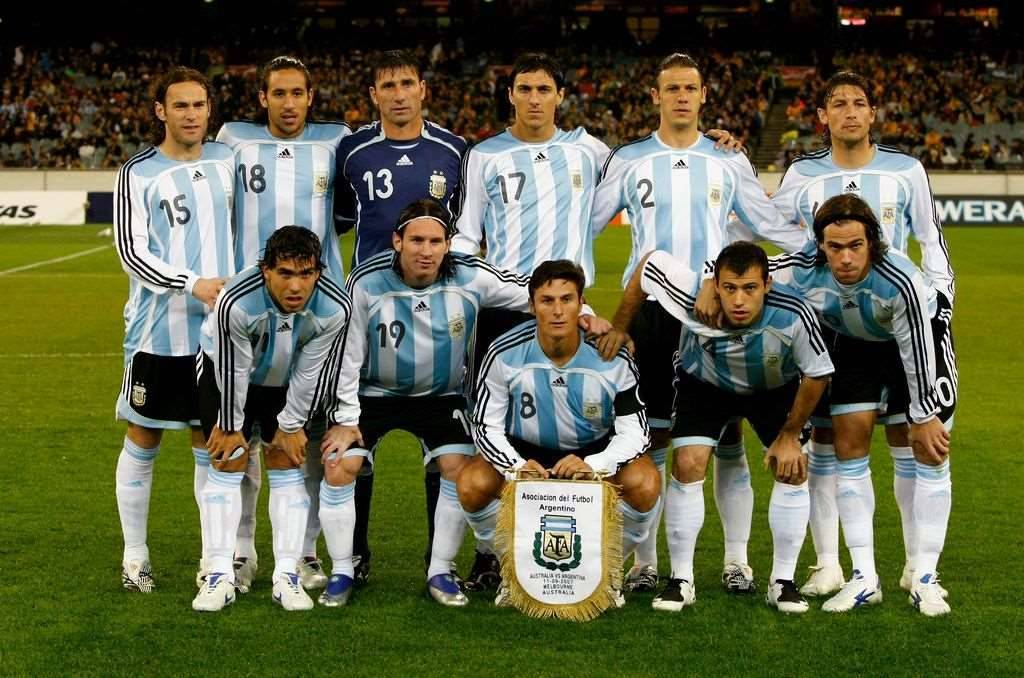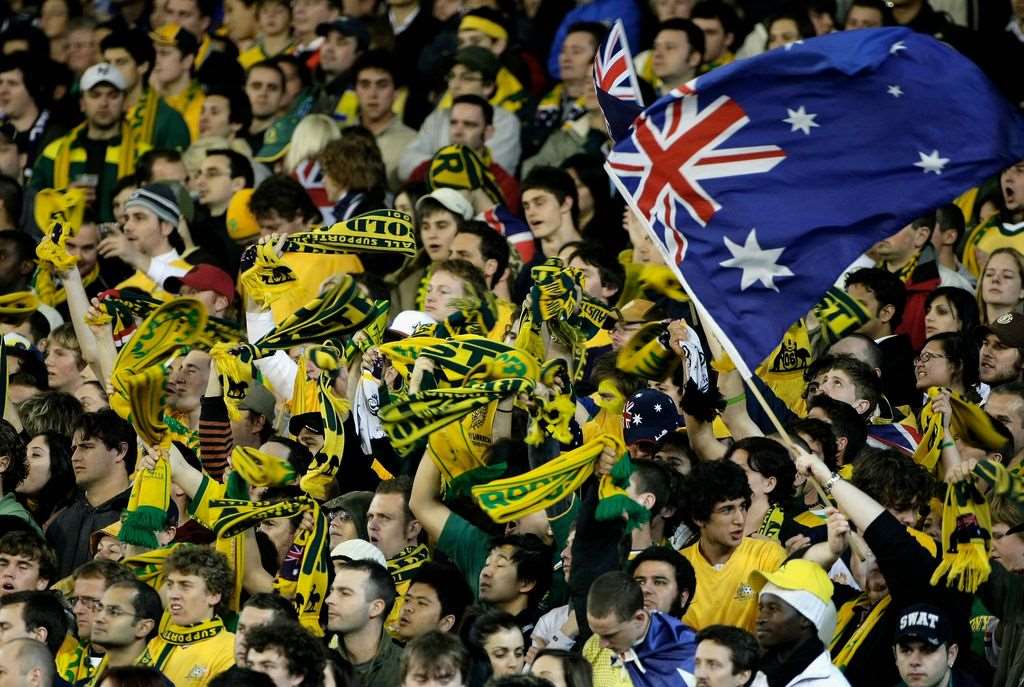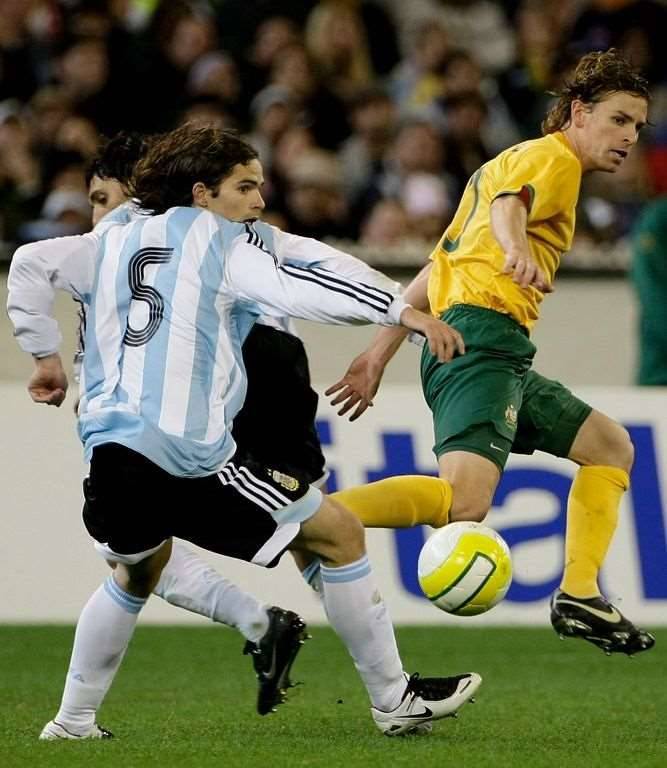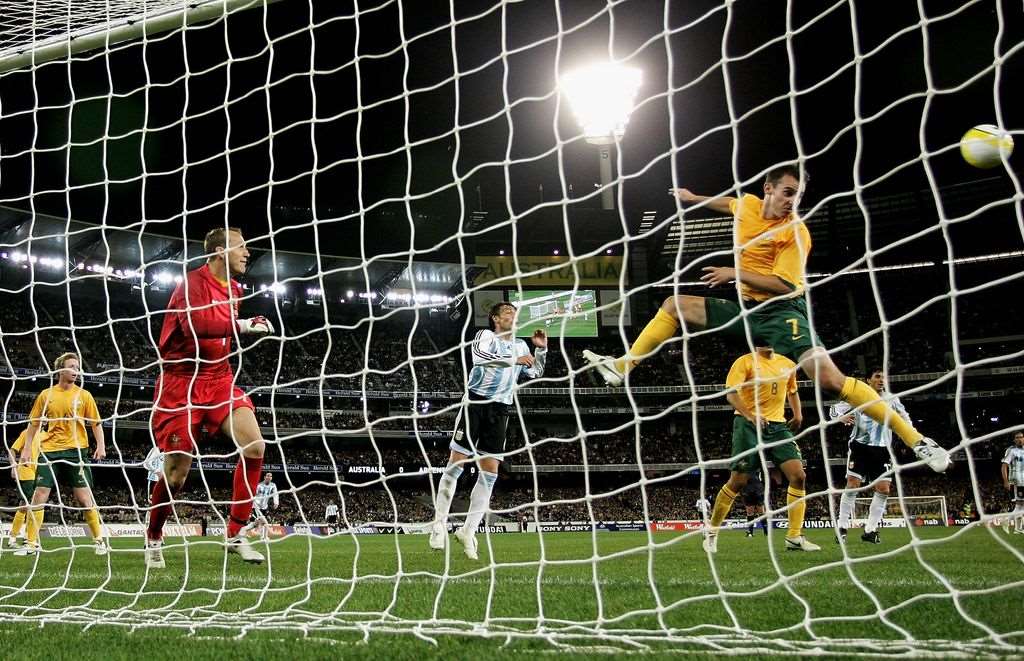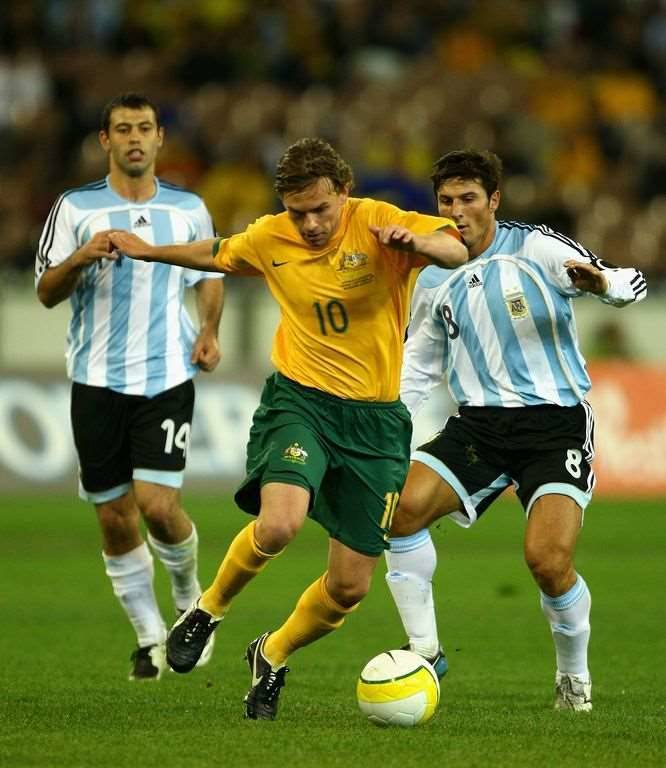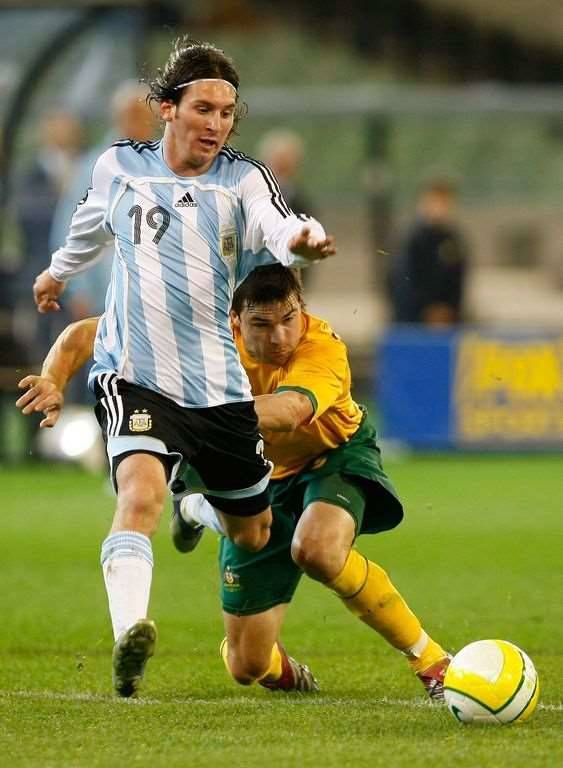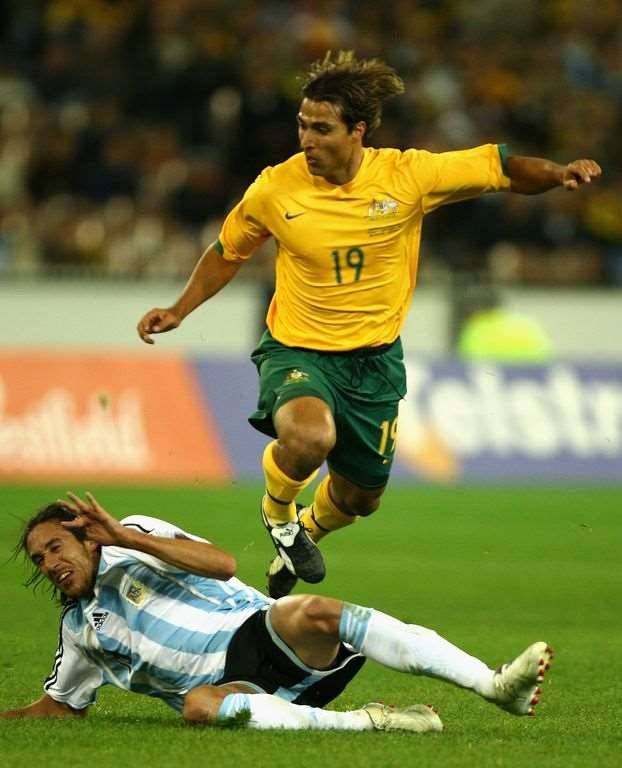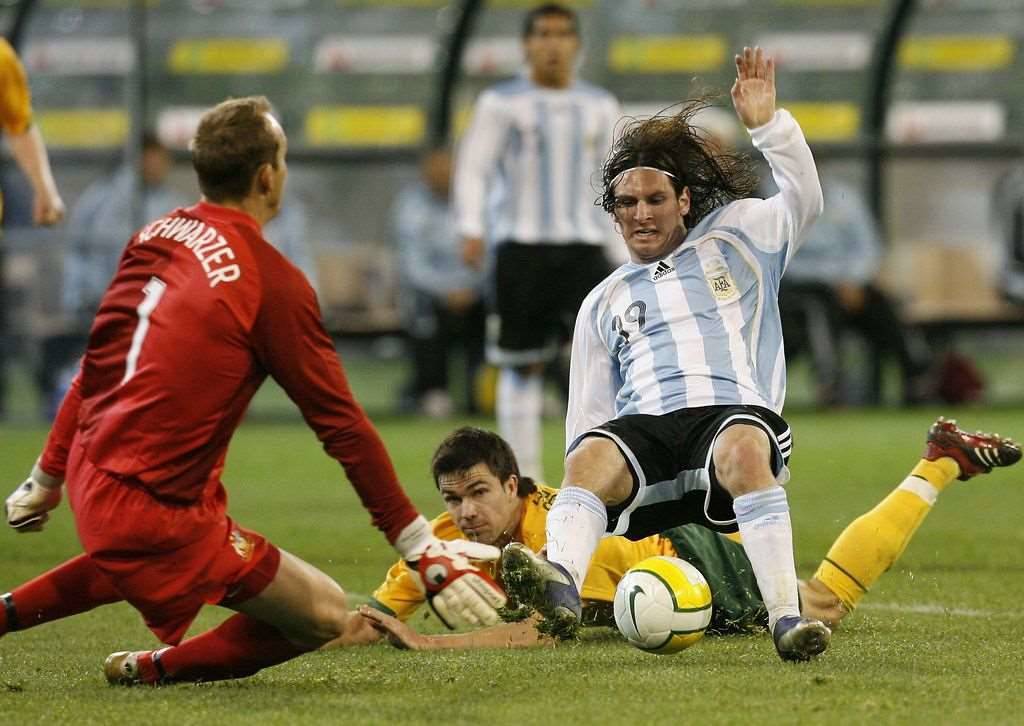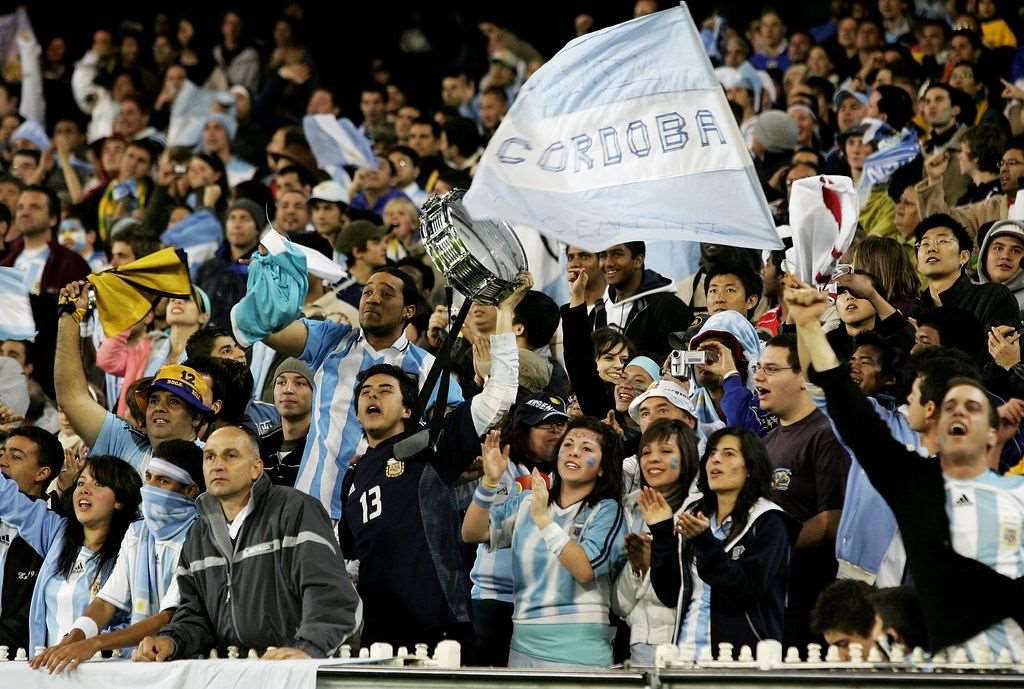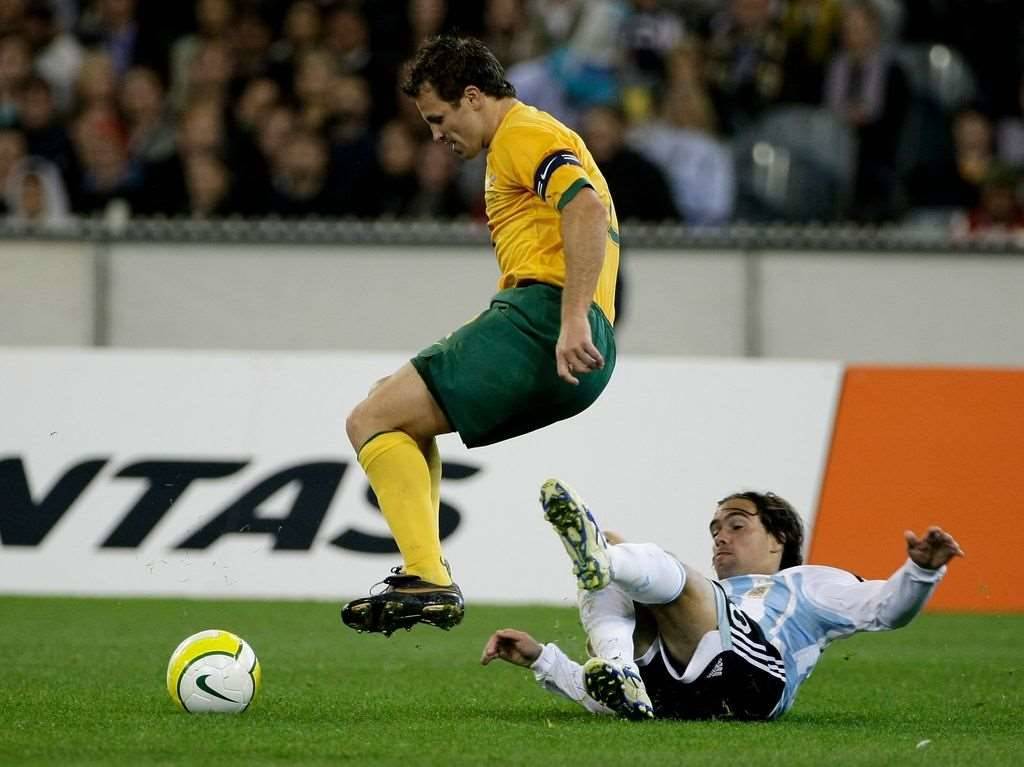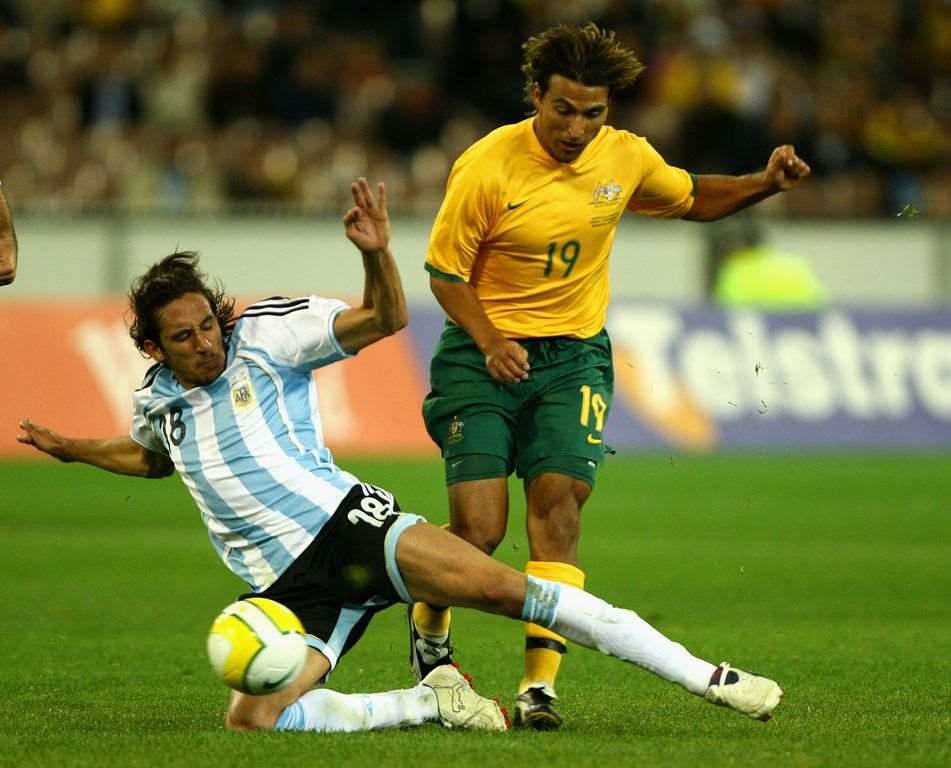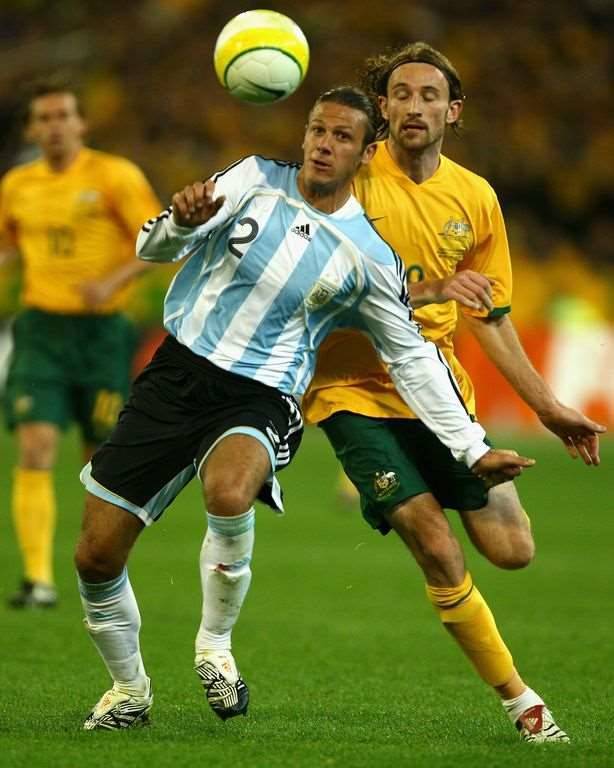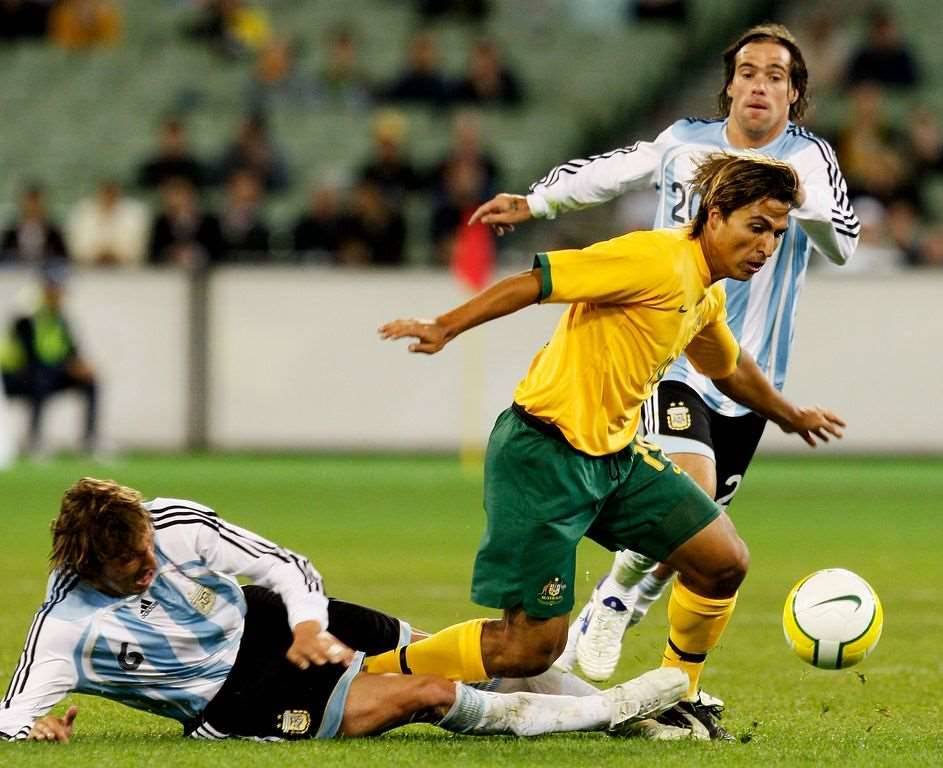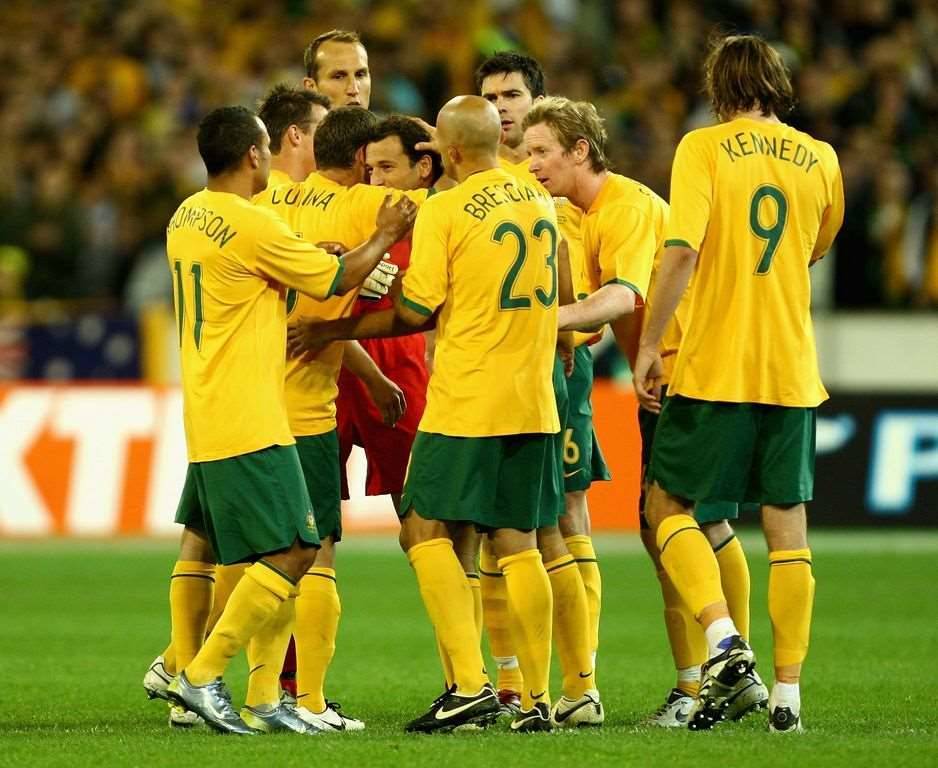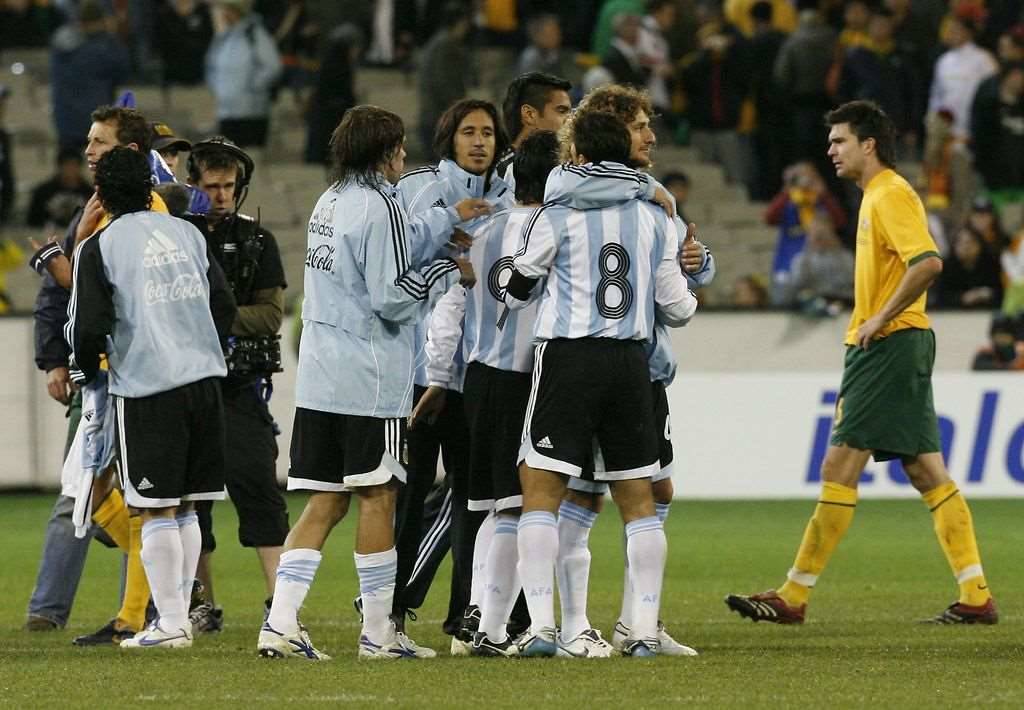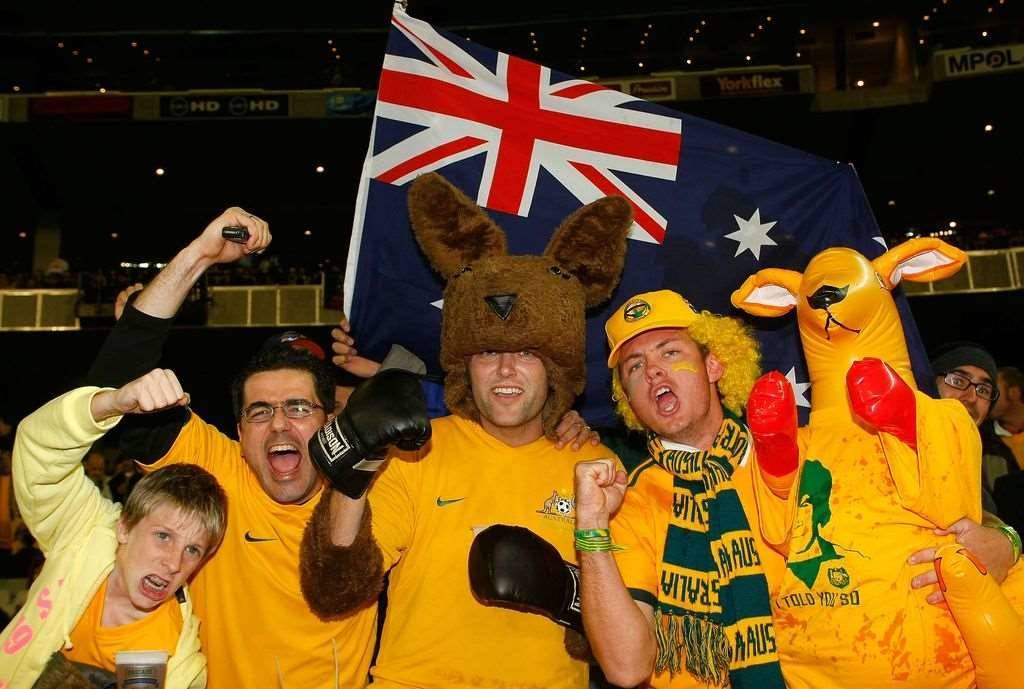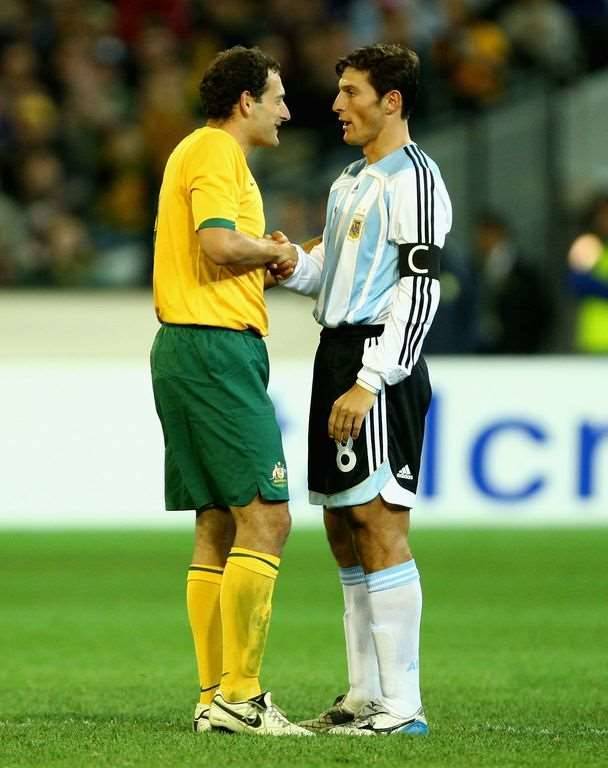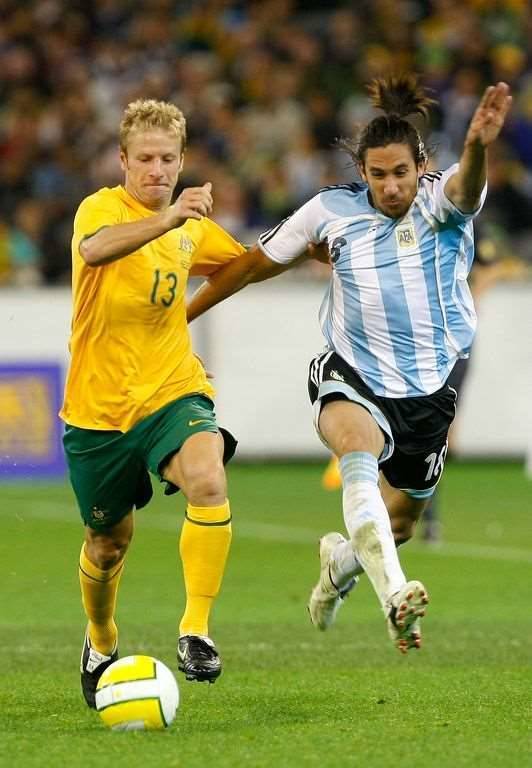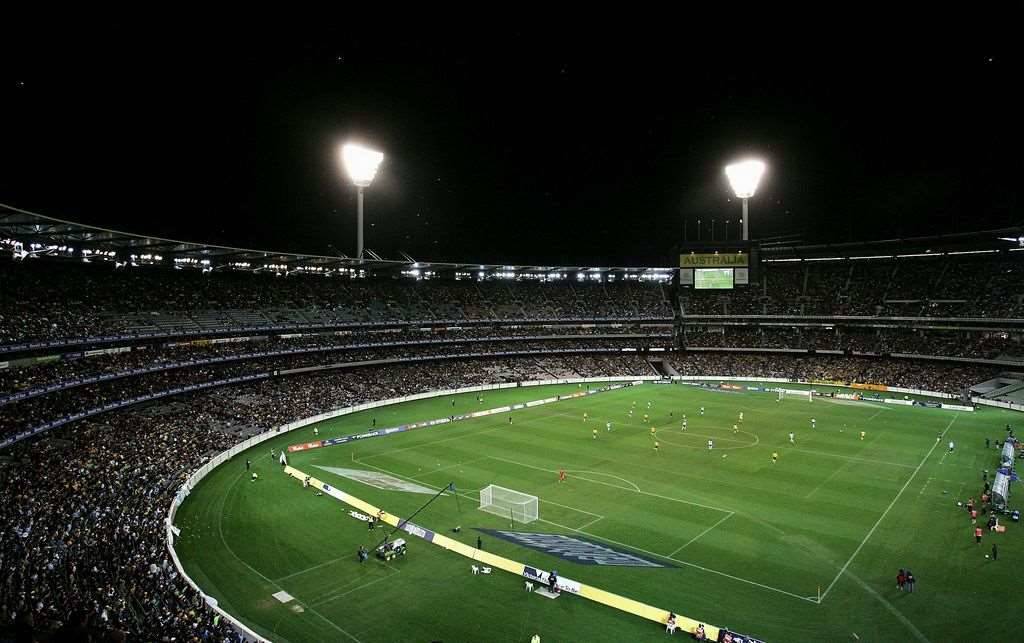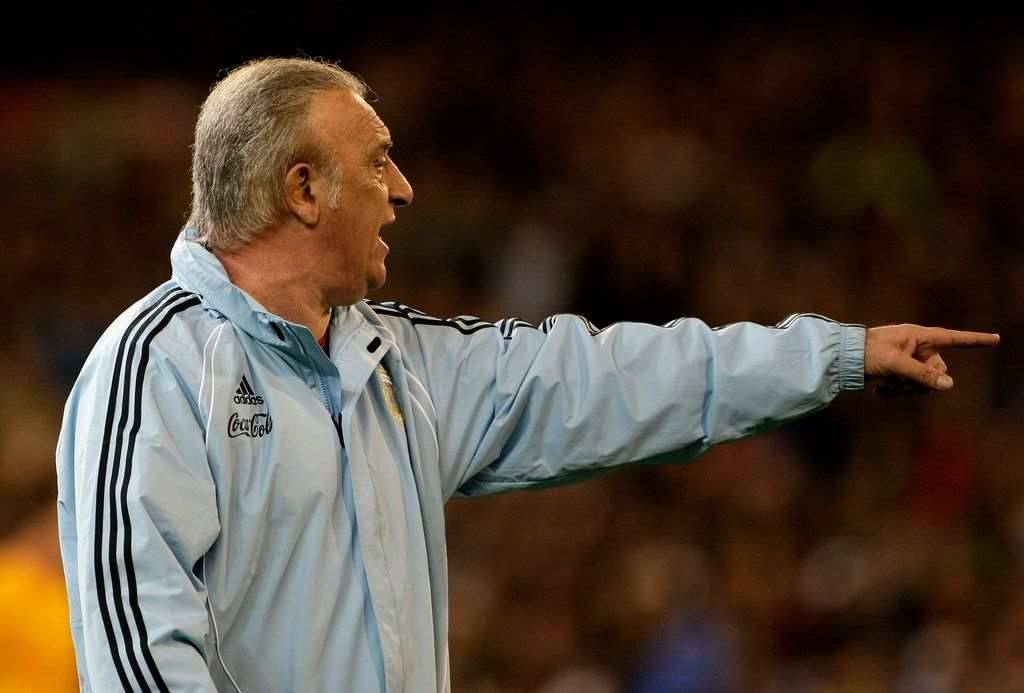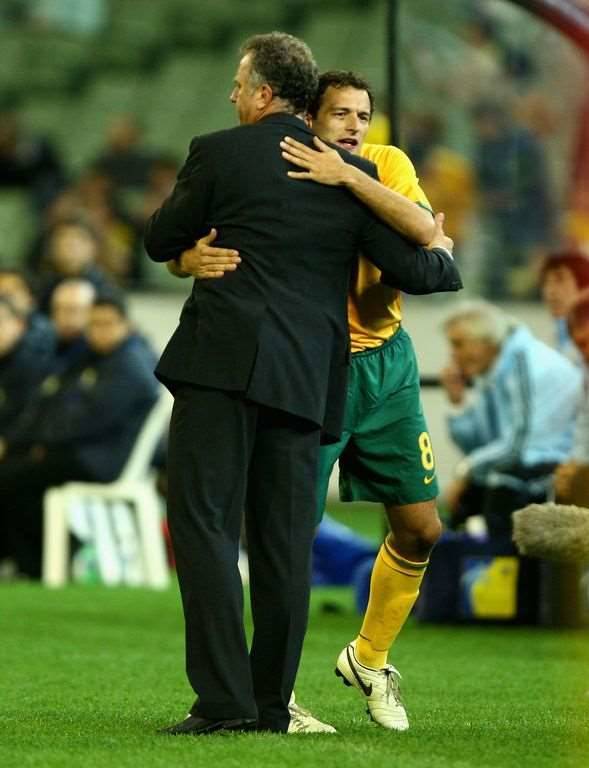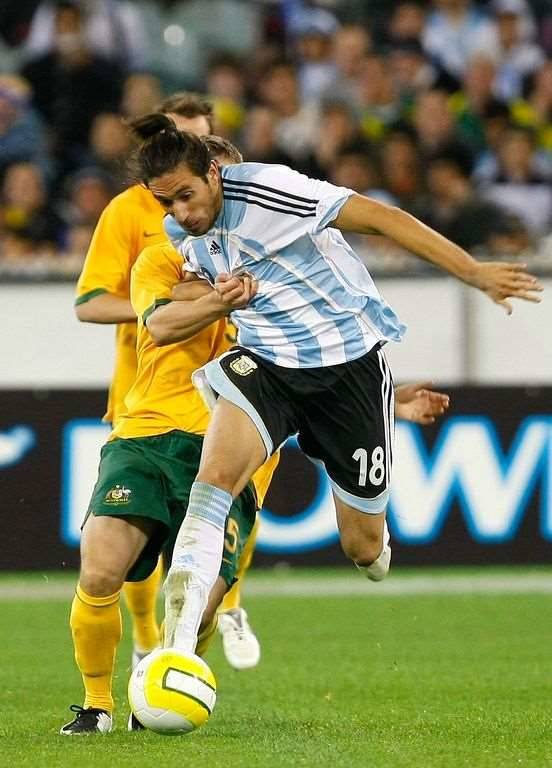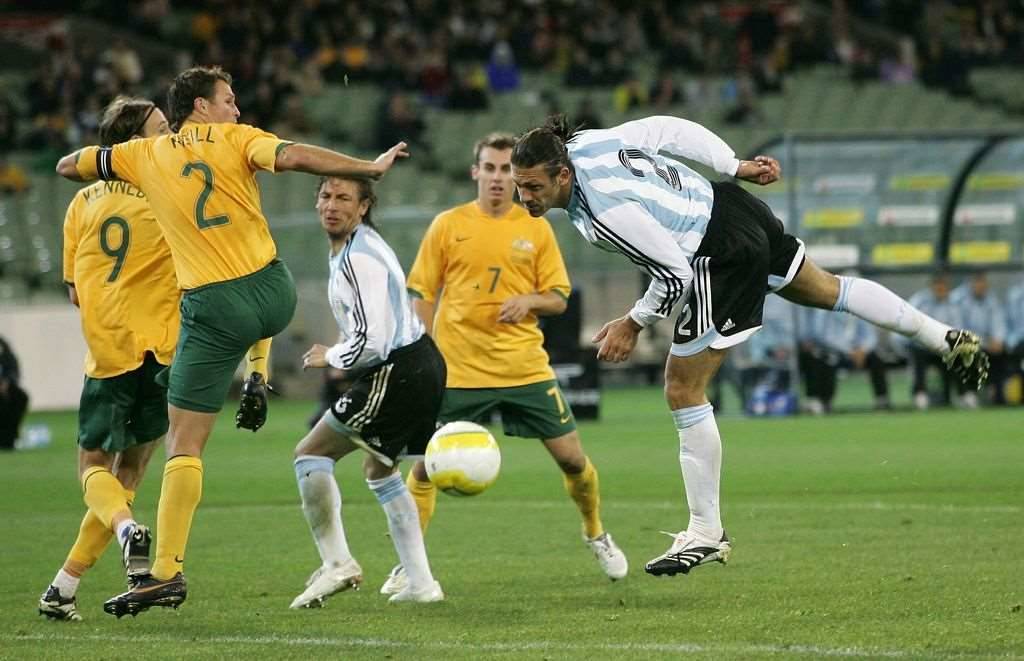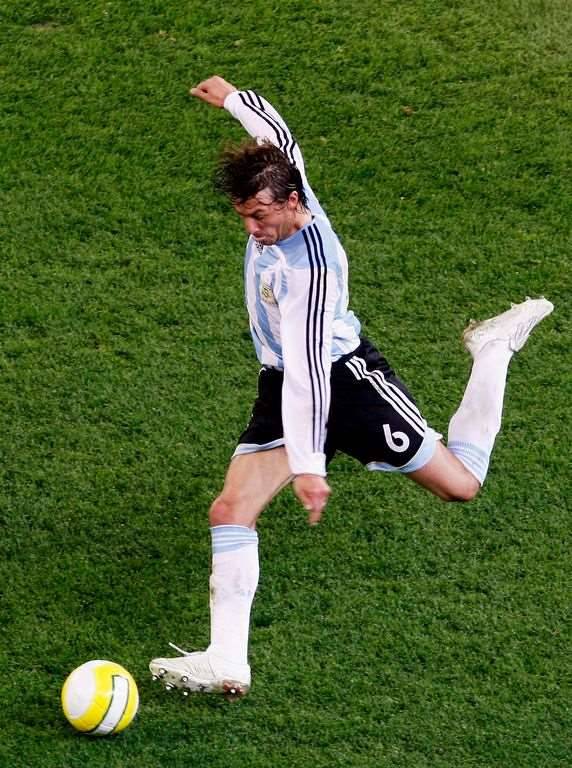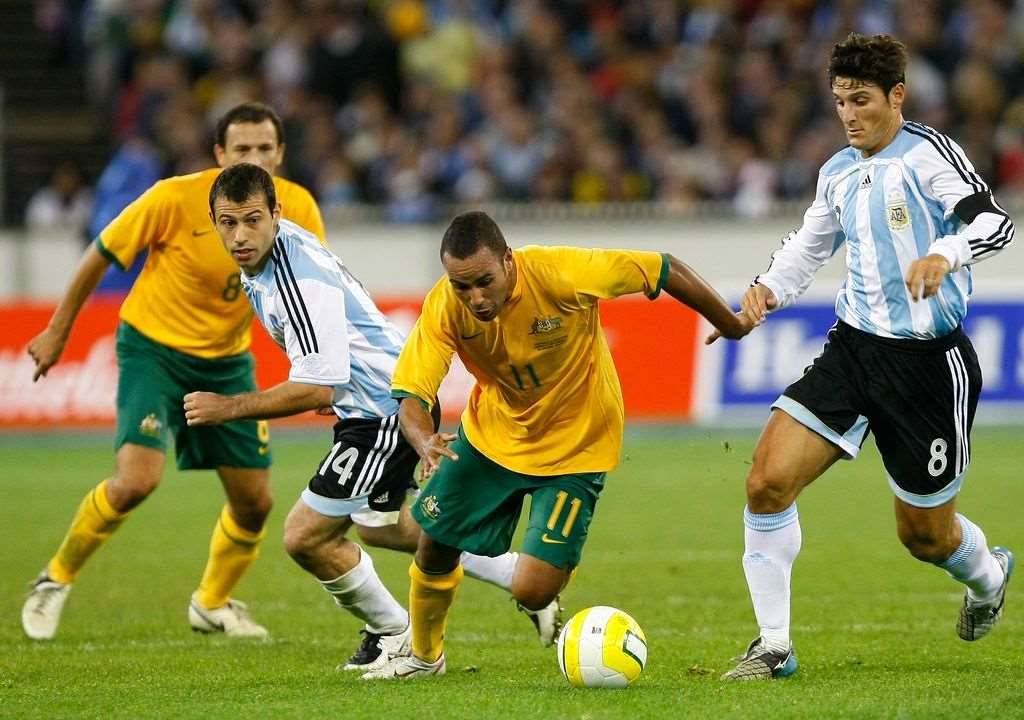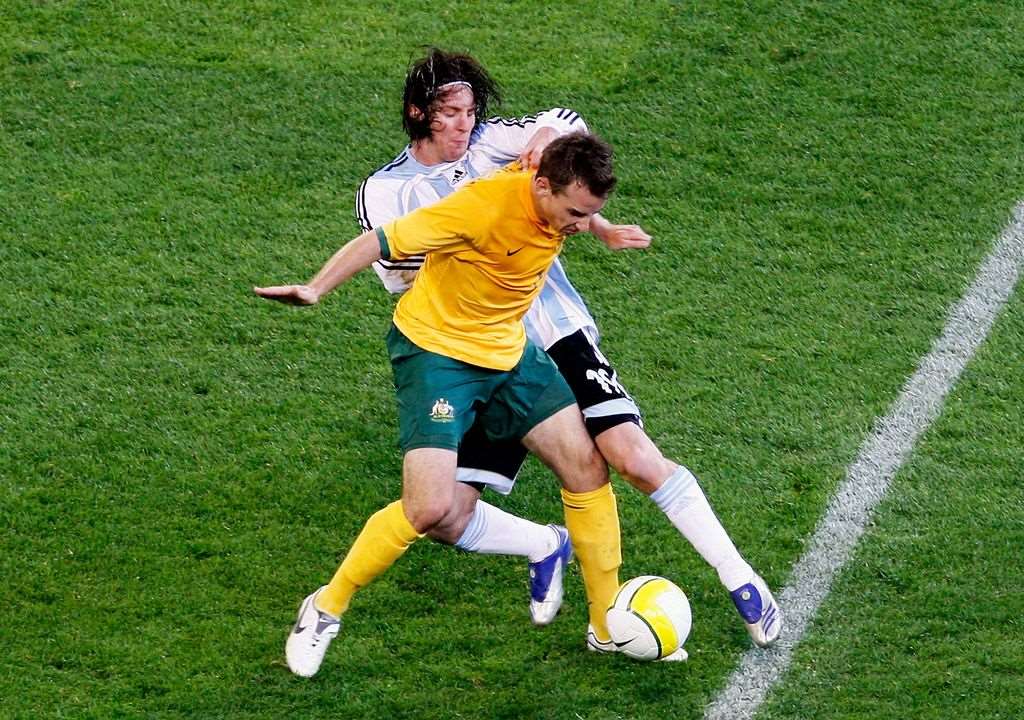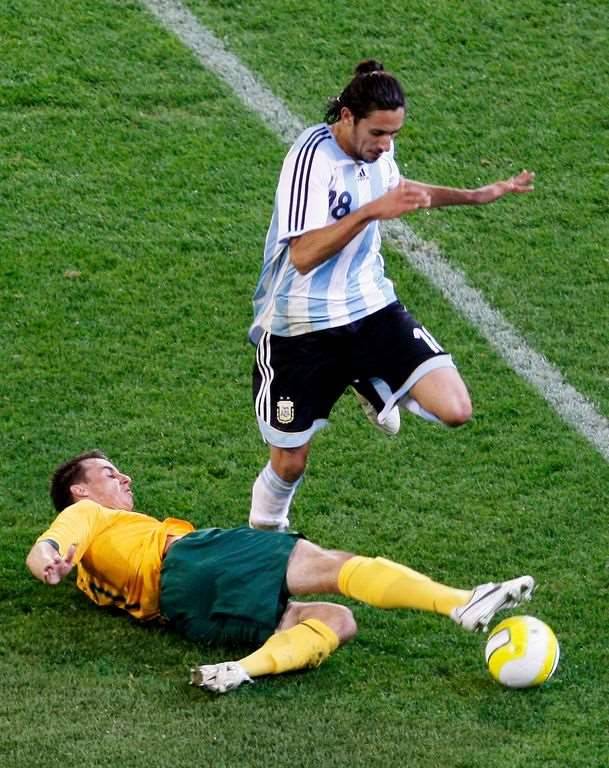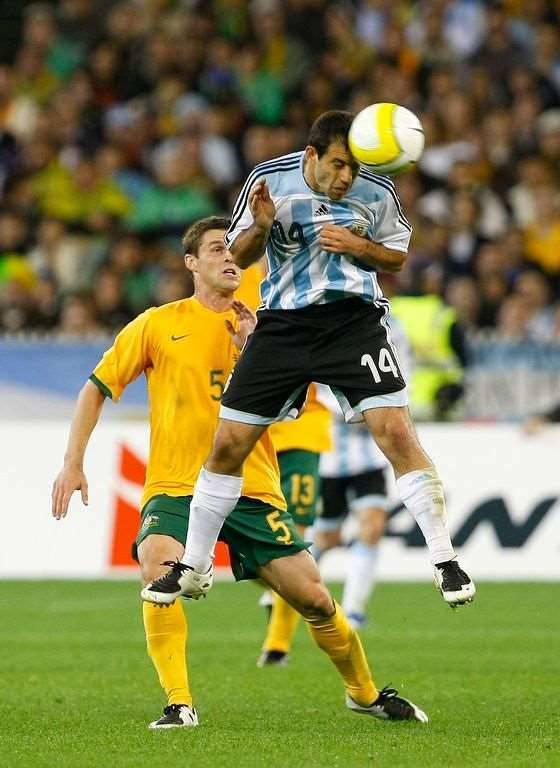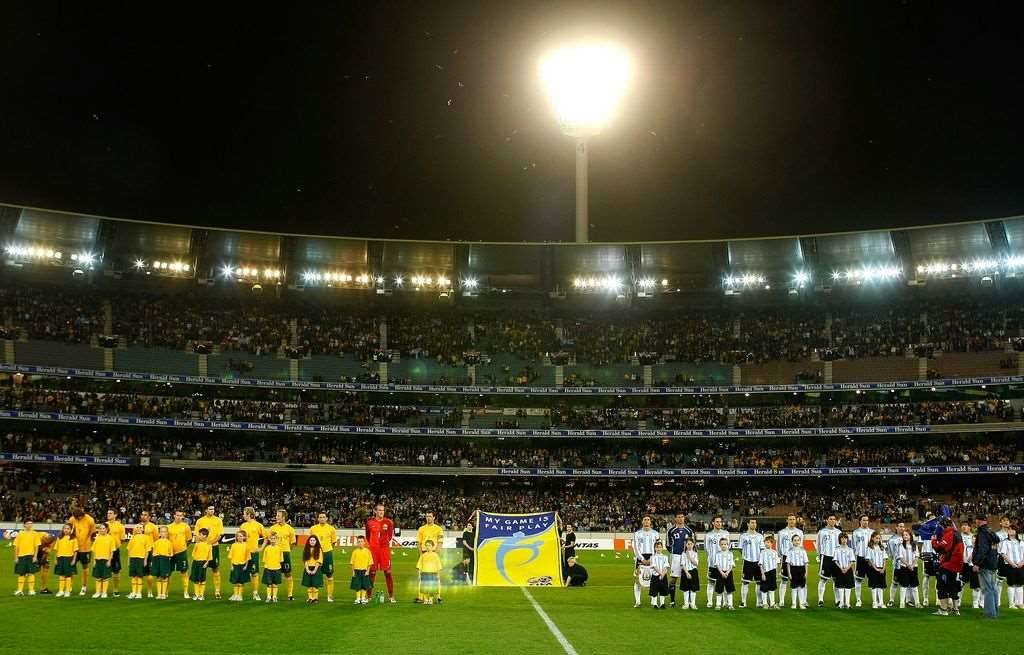 AUSTRALIA 0 ARGENTINA 1FULL-TIME
Australia can be proud at holding Argentina to just a 1-0 loss, especially given it wasn't a full-strength Socceroo side facing a full-strength Argentinean squad. After Bresciano went off, we rarely looked in danger of scoring and Australia's strikeforce is seriously lacking. Defence withstood most of the Argentine attacks but were never a wall of steel and clearly sleeping when the goal was scored. Midfield was clearly our greatest strength, closing down the Argentine attacks, creating opportunities and tracking back to bolster defence. Carney had another belter of a game, although he still has some way to match Kewell at his best upfront, although easily surpassed him in his defensive work. Kennedy posed problems upfront without ever really looking dangerous. Carle ran at the defence but lacked the finesse to make the moves count. Grella put some good passes in, but Culina was sadly anonymous again, possibly lurking too deep to make an impact. Bresh had his best game for the green and gold in a long time and would probably challenge Carney for Australia's man of the match. Schwazer didn;t stand much chance for the goal thanks to poor defensive work. He was usually in control but occasionally lost in no man's land by crosses within the box. For the Argentines, the star of the show - and the match- was undoubtedly Messi. He was just a class above everyone...and in a line-up like Argentina boasts, that really is something special. Although the tempo dropped after the goal, it was still an entertaining game for fans, and a privilege to see Messi in action.
93 One last Australian push before full time fails to find a way through - Argentina finish 1-0 winners.
91 Messi through on goal, pushes it wide, cross comes in and the finish is poor, easily gathred by Schwarzer. Defence was posted missing though. Messi's off now, Aguerro on.
90 Messi about to come off.
89 Grella puts in a wild challenge on Mascherano in the centre circle and earns a yellow deservedly. Argies not happy.
88 Carney throw-in and beats Messi with his quick feet, leaving the star on his arse.
86 Carle plays it to Mrdja who returns it but overbalances. Carle tangles for the ball and it comes back again to Mrdja but he's on the ground just outside the box and Arg recover.
85 Schwarzer's stayed on.
84 Schwarzer might have to go off - big smile on Bolton's face! Tevez is off, replaced by Saviola.
83 Messi is through on goal as Beauchamp fails to stop him, Schwazer has to come in and dive at his feet to collect. Schwazer hurt and Beauchamp lucky not to give away a penalty as he and Messi collapse to the ground.
83 More attempts at fancy footwork by Arg fail to pay off but they win a throwin deep in Aus half.
82 Yay, he's listening - Mrdja's on for Kennedy.
81 Give Mrdja a shot, Arnie. What can we lose now? Arg win a foul from Valeri for a stray arm in the face.
80 Neill intercepts an Arg ball well and passes it back nicely to Schwarzer spiking the Arg attack.
79 Arg win a throw in level with the Aus box. 70,171 crowd.
78 Carle gets it back again and feeds Holman out wide who tries the shot but it's blocked for a corner. Corner punched clear by the keeper.
78 Aus with the ballnow, long ball fromNeill trying to find the run of Kennedy. Carney passes it back to Valeri, who passes to Holman who supplies Carle but defence blocks it.
77 Argentina quite happily knocking it about between themselves at the back, trying to draw Australia out.
76 Argentina trying to showboat with backheel passes but none of them are coming off.
75 Beauchamp robbed, Carney challenges Messi well.
75 Possession is literally 50-50 - Australia just need a goal.
74 Carle in space outside the box but lets fly and slices it wide.
74 Valeri tries a hopeful ball into the box but it's just too optimistic. No-one there and easily collected by the keeper.
73 Culina has his legs taken out aon the centre line. Aus freekick.
72 Gago comes on for Guttierez.
71 Corner comes to nothing. Arg ready to make their first substitution. Guttierez coming off.
70 Culina again on the right at the corner flights it in but can't find Holman. Aus recover possession, mistake by Arg in defence and Holman tries to capitalise but it's a corner.
69 Carle bundled off the ball and Arg in possession.
69 Grella to the right win now and finds Culina, back to Grella who puts it into the box and Arg clear for Aus throw in.
68 Carle on the attack and runs forward, passing it into the box for Kennedy but he's offside. Nice idea.
66 Aus on the attack - Carney gets it and floats in a hopeful ball which finds an Arg defender who plays keep-uppy before finally volleying it clear.
65 Ball comes in but it's messy and Arg clear and counter. Schwarzer runs 30 yards off his line to reach the ball before the oncoming Tevez and clears it back down field from the feet of Mascherano.
64 Tempo has definitely dropped now. Grella puts in a lovely ball across field to Carney at the left corner flag, winning a corner.
62 Thompson off, Carle on. Good to see Nicky getting a decent run this time.
62 Valeri plays in Holman who puts it into the box, Thompson dummies but there's no one there to pick it up.
62 Archie about to make way for Nicky Carle. Thompson's been quiet this half.
61 Zanetti gets down the right and plays it into the box, cleared by Aus.
60 Holman booked for bringing down an Argie with over-enthusiasm.
59 Argentina dominating midfield, Australia's earlier pace at closing down seems to be lacking now. Messie breaks clear, does a one two and looks to be brought down in the box, but ref waves play on.
59 Tevez freekick headed clear by Culina.
58 Arg freekick - Bresh coming off, swapped for Brett Holman. Ah well, there goes our chance of scoring then...
56 Heinze wins a freekick climbing all over Archie. Soft. Argies trying to retain possession. Messi leaves Carney for dead but Valeri runs in and robs him.
55 Nice feet by Grella in midfield, with a lovely turn. Move gives Aus a throw in.
54 Bresh shot from the freekick and it's another good one. Keeper can only just push it over the bar. Corner was terrible.
53 Corner comes to nothing, but Aus win a freekick 30 yards out and the ref hands out a yellow to an Argy - not sure who or what for.
53 Wilkshire gives a nice ball to Carney who tries to chip the keeper and almost beats him. Good save gives a corner.
51 Skoko's Socceroo career is over. Replaced by Carl Valeri. Warm farewell from fans, hugs for him from his team-mates and coaching staff.
49
GOAL!
Australia defence at sea as the freekick floats in and Demichelis is unmarked and heads it in off the far post. Poor goal to concede, down to bad marking and lazy defence.
48 Teasingball intot he box is gathered by the Arg keeper who finds Tevez with his throw. Carney and Beauchamp bring down Tevez - freekick.
48 Schwarzer deals with the header easily.
47 Mascerano plays Tevez in nicely who runs at the defence but Neill handles it beauitfully and it's an Arg corner.
47 Guttierez eased off the ball nicely by Grella on a fast run up the left wing.
46 They're back on the field. Argentines finally come out a couple of minutes after the Aussies. Arg kick-off
HALF-TIME
Australia can be very pleased with this performance so far. True, they haven't been that close to scoring from open play, but Argentina were lucky not to go behind from Bresciano's freekick. But Australia's campaign of harrassment and frustration in midfield, closing down Argentina before danger develops, has so far been a great success, keeping Argentina largely at a safe distance. When the visitors have managed to break through, Australia's defence has looked exposed and reliant on the Socceroos midfield tracking back to help out. Messi has been a constant danger - and Tevez only needs a few chances before he will make one of them count. Against the second best side in the world though, Australia have impressed and can be proud of their first 45. Key players for Oz - Carney, Kennedy and Bresciano. For Argentina, Messi, Guttierez and Tevez. Great entertainment and fabulous football.
45+1 Half-time.
45+1 Wilkshire wins a freekick on the edge of the Aus box in a tussle with Heinze.
45 Short corner ends up in midfield again, but Arg still in possession.
45 Thompson has a run at the Arg midfield, but they rob him. Messi takes it to the edge of the box, tees up Tevez who passes it out to Heinze and he crosses and the Aus defence concedes the corner.
44 Glorious backheel from Messi, but it just goes out of play.
43 Wilkshire concedes a foul near the halfway line.
42 Kennedy intercepts Tevez's corner, Arg throw in.
41 Arg corner, played short then chipped into back post and Schwarzer is caught offguard but it's cleared for another corner.
41 Messi goes down in the box under a challenge from Carney - appeals for a penalty are ignored. Lucky call for Aus.
40 Neill tries to clear in the box but the ball rebounds off Tevez. Luckily he gets another chance to clear before Tevez can react.
40 Mascherano gets a nice ball down the left wing which beats the offisde trap but Heinze's cross finds no-one.
38 Tevez fortunately just offside after a wonderful ball was threaded down the right wing for him.
37 Skoko flights it in, Carney flicks on, it comes back to Neill and he puts it over the bar.
36 Josh Kennedy puts in a ball from the left wing after being fed by Kennedy but Thompson and Culina can't quite reach it and it's a corner.
35 Messi puts a great ball into the box and Schwarzer comes for it but doesn;t claim it, Arg striker puts it back across the box and it's deflected clear by Schwarzer. Ragged and dangerous defence and 'keeping there by Aus.
34 Thompson almost through on goal as Milito goes down, but the ref blows for an Arg freekick. Looked unfair - Milito slipped.
32 Carney makes another important challenge and just pushes the ball back to Schwarzer who clears it.
31 Australia still closing down the Arg midfield, forcing them back all the time.
31 Messi easily beats Carney on the right but Skoko intercepts and regains possession.
30 Aus freekick from the challenge, chipped into the box by Neill but Arg defence confidently take care of it.
29 Ouch. Skoko goes for the ball and hits Arg 18 full on - both at full speed and both hurt. Up and walking now though.
28 Grella finds Bresh on the right win who fires in a teasing cross with Kennedy waiting in the box, but Arg 'keeper comes out and claims it in the air.
27 Tevez corner cleared by Kennedy. Arg in possession in midfield, ball comes to Messi who skips through defence and into the box, but Schwarzer dives and plucks it from his feet.
26 Skoko's corner comes to nothing. Arg corner at the other end now...
25 Bresh takes it and cannons it at the goal, bang on target, keeper doesn't know where it is but it hits the bar, and rebounds onto keeper, rebounds onto post again and goes out. So DAMN close...
25 Aus freekick after Kennedy is brought down by demichelis in a promising position 30 yards out.
24 Played short and Arg retain possession, still looking for an opening. A long aimless pass comes harmlessly to Schwarzer.
23 Arg still looking for an opening. Zaentti goes to ground under a challenge from Beauchamp and it's a free kick from about 35 yards out.
22 Argentina now trying to build up an attack but the Australians are giving them all close attention and closing them down well.
20 Skoko takes the ball over the halfway line, gives it to Bresh who gets down to the byline and tries a cross but it's kept out by defence, Grella tries to put the rebound back in again but Arg defence mops up.
19 Carney tries a floater into the box looking for Kennedy but it's easily gathered by Arg keeper. That was a very optimistic ball against a team of Arg's standard.
18 Australia trying to hang onto the ball and regroup now. Carney is the key player so far - looking good in attack and defence
17 Messi's show was breathtaking, and so was his skill at getting past both Grella, Carney and everyone else in green and gold.
16 Messi beats everyone in midfield as Carney tries to stick with him, but then unleashes a wonderful shot that is only stopped by the post. Sensational skill.
14 Carney makes a great last tackle in the box as Arg attacks again. Corner. Ball comes in and no-one can get it - Milito alone at the back post tries the shot but it's somehow kept out. Aus under siege now.
13 Another attack by Arg - Tevez taking it down the right this time and getting behind the defence, hitting it back low but two strikers but both fail to connect it.
12 Messi runs at the Australian backline, gives a nice little touch on tho his inside to Guttierez who crosses it in, but Tevez can't quite reach it. Classy
11 Skoko sends in a great corner and Kennedy attacks it well with his head but the defence just does enough to put him off and it goes over.
11 A nice pass into the box tries to find Thompson but he just can;t quite find the pace to beat his marker. Corner.
10 Carney robs Messi but the ball gets away from himand the Argentine defence play it back to the 'keeper. Australia playing well so far.
9 Kennedy and Thompson try a one two on the left wing but the wall just goes over the touchline for a throw in.
7 Retake by Bresh goes straight into the wall, but it comes back to Aus and Bresh finds himself with the ball in the box, cannons it into the six yard box and almost deflects into the goal for an own goal but is gathered up by the keeper. Phew, so close...
7 Bresh takes it but the whistle blows as he runs at it and it's got to be retaken (original shot took a deflection and skied over the bar).
6 Archie Thompson nicely nutmegs the Argentines in midfield and runs at the defence, winning a free kick on the edge of the box after he's brought down by Milito.
5 Beauchamp stands up well against Messi and Australia win back the ball.
4 Freekick comes to nothing. Australia mop up and take it forward, with nice interchange in midfeld but it comes to the keeper who plays it upfield.
3 Skoko tries to follow up the attack but is robbed of the ball - fans want a foul but play continues. Arg counter and win a foul just outside the box.
2 Carney plays it long up the left, but Arg intercepts. Australia win a foul in midfield and push forward. Carney breaks through down the left and corsses but it's cleared.
0 And we're off- Australia have a throw-in.
Lineups:
Argentina
Abbondazier, Zanetti (c) Milito, Burdisso, Heinze, Gutierrez, Demichelis, Insua, Macherano, Tevez, Messi.
Australia
Schwarzer, Wilkshire, Neill (c), Beauchamp, Carney, Grella, Culina, Skoko, Thompson, Kennedy, Bresciano.