YOU need tweezers to separate the top teams in the A-League after Roar staked their claim to the top spot and the Premiership.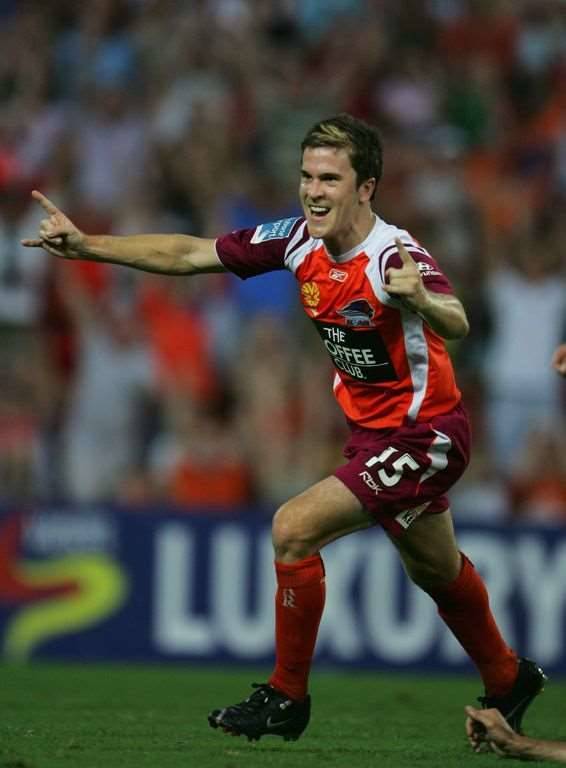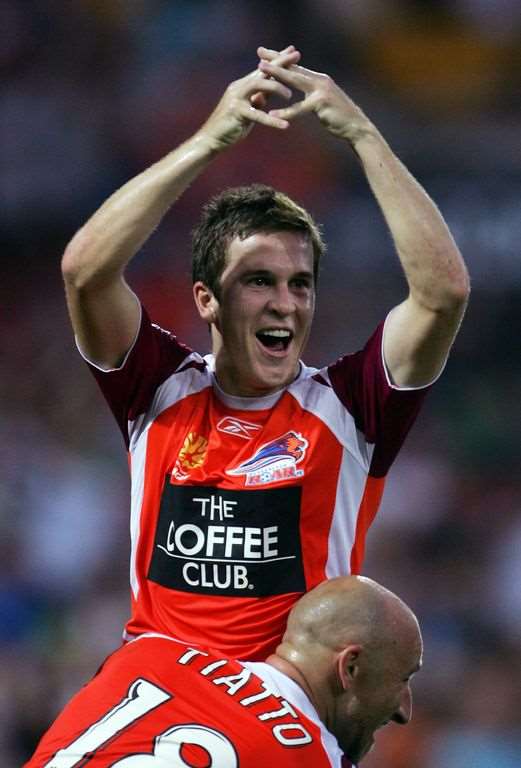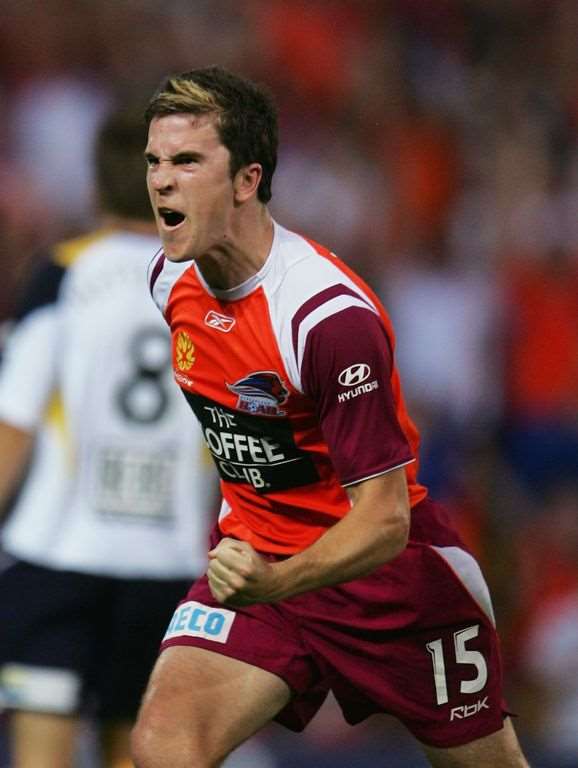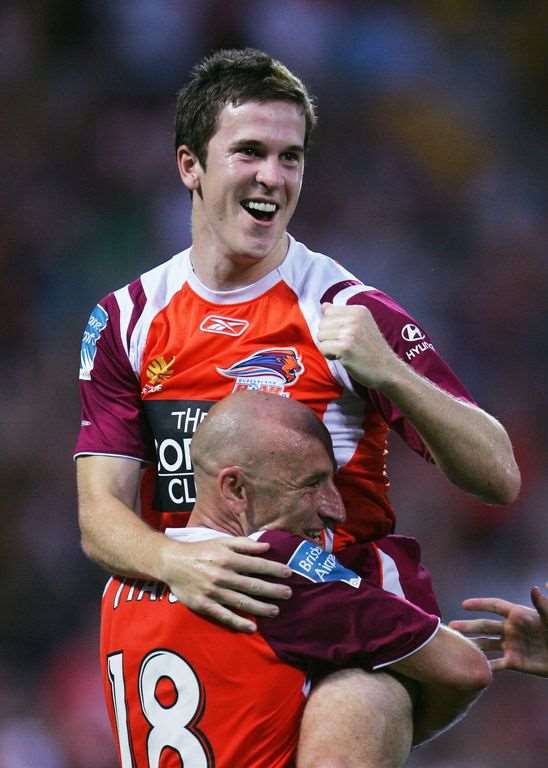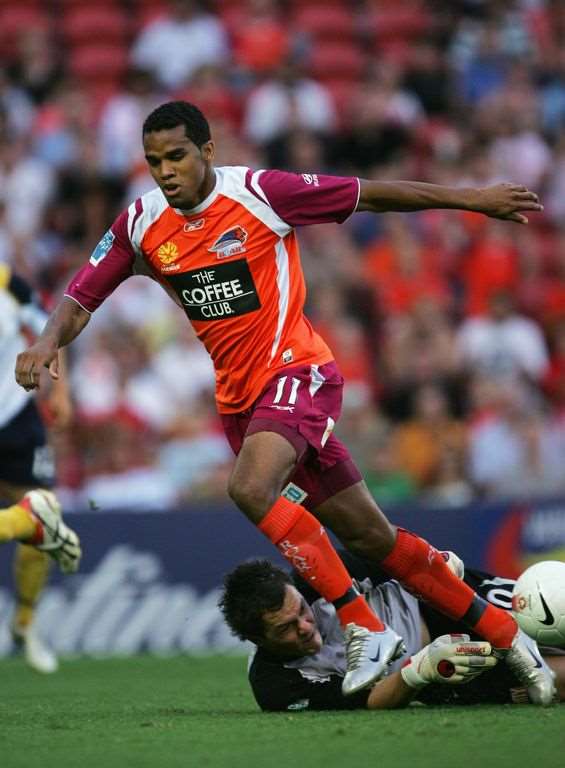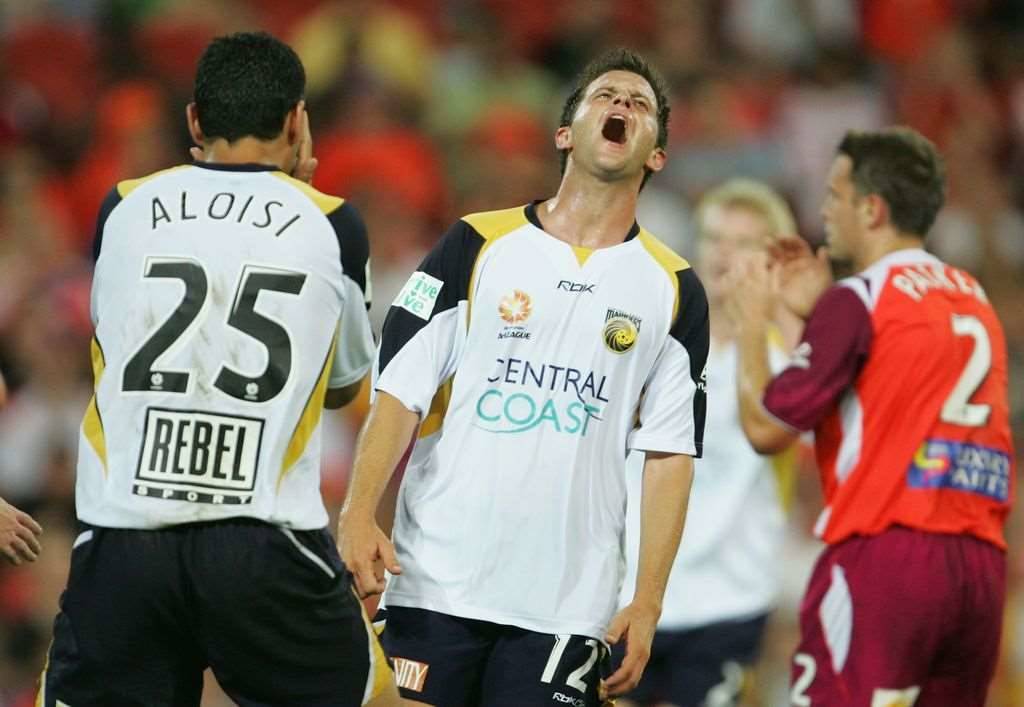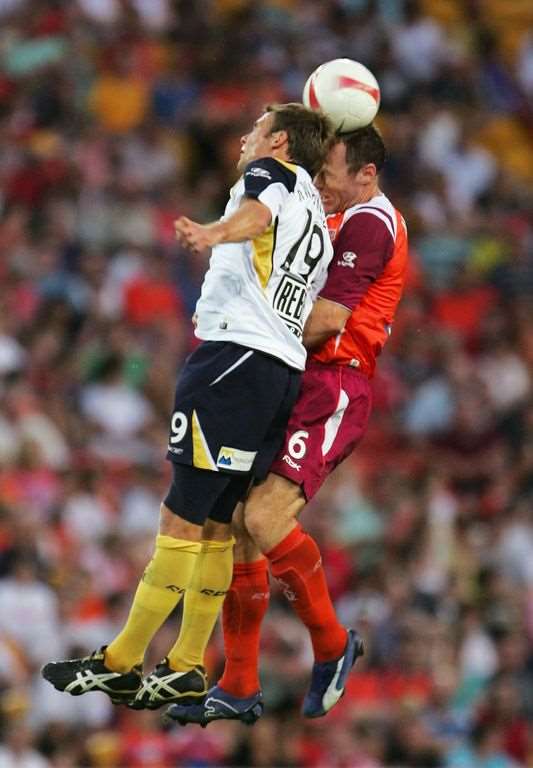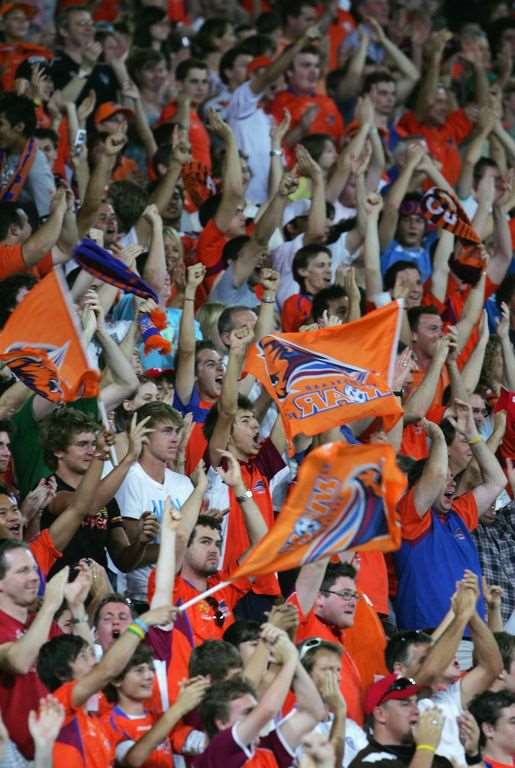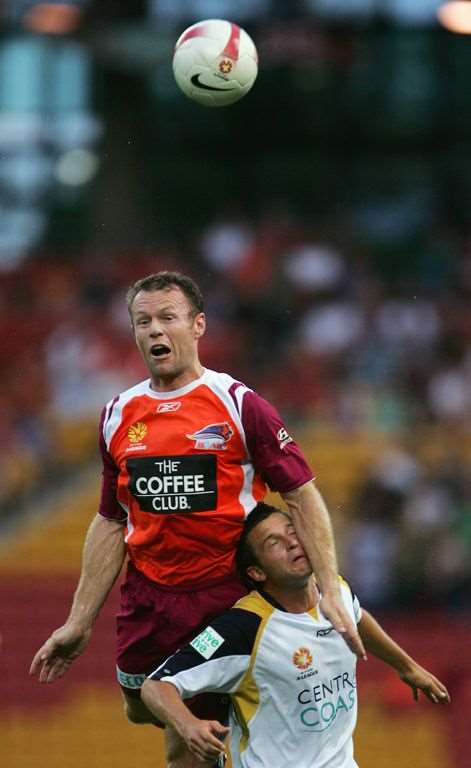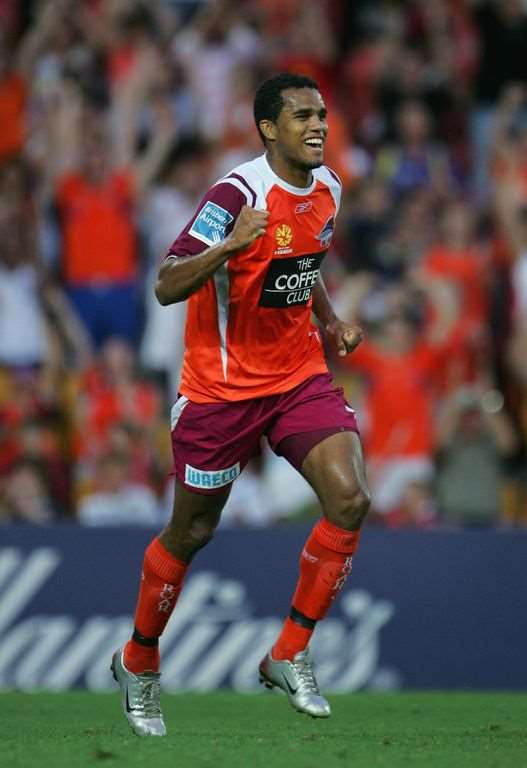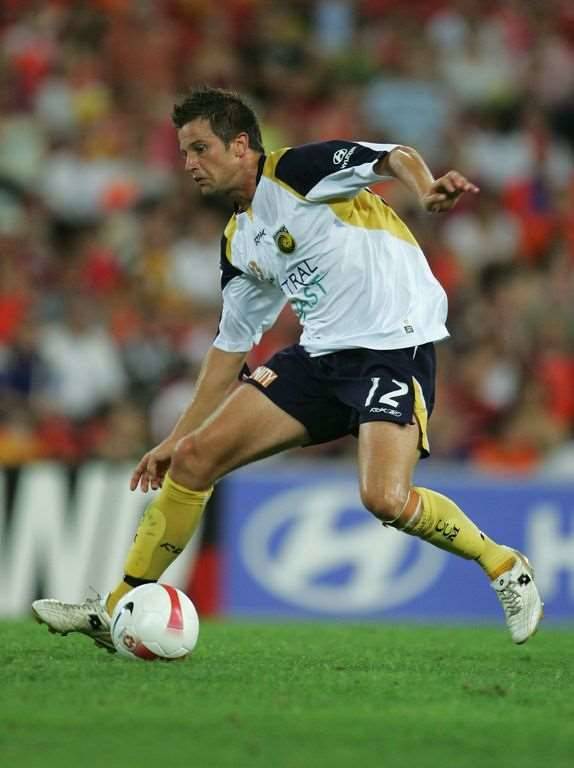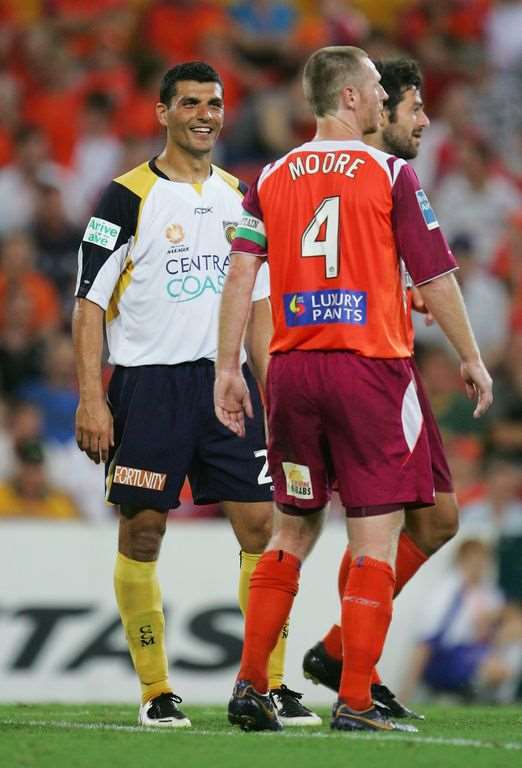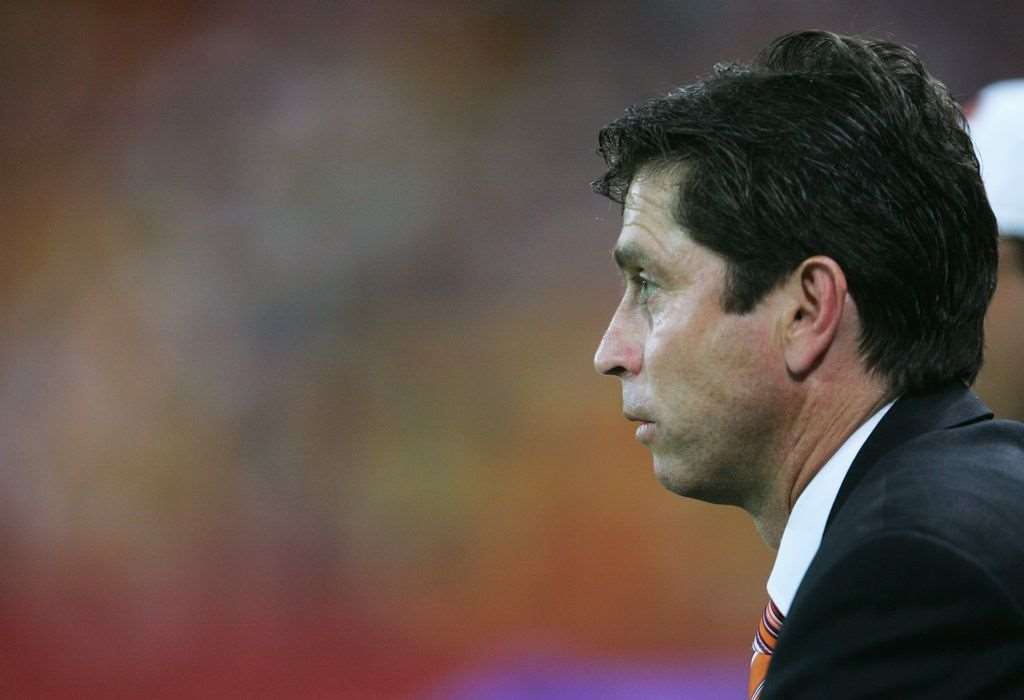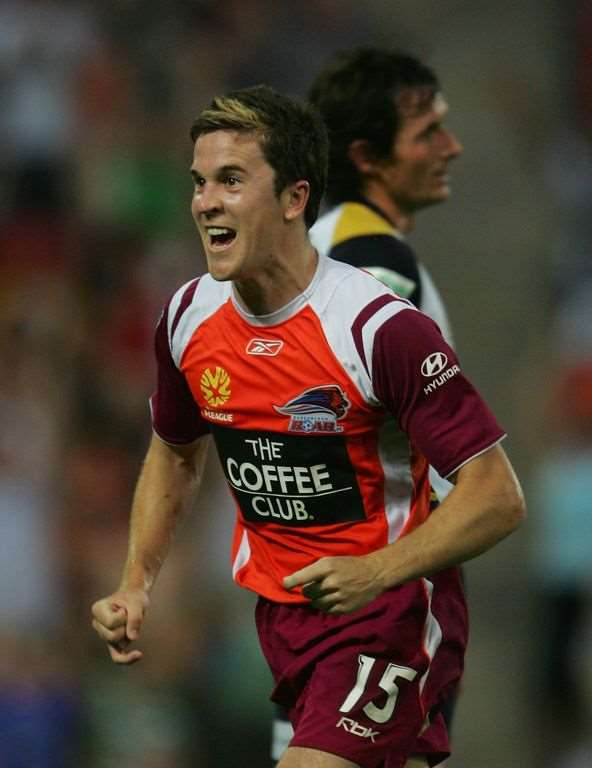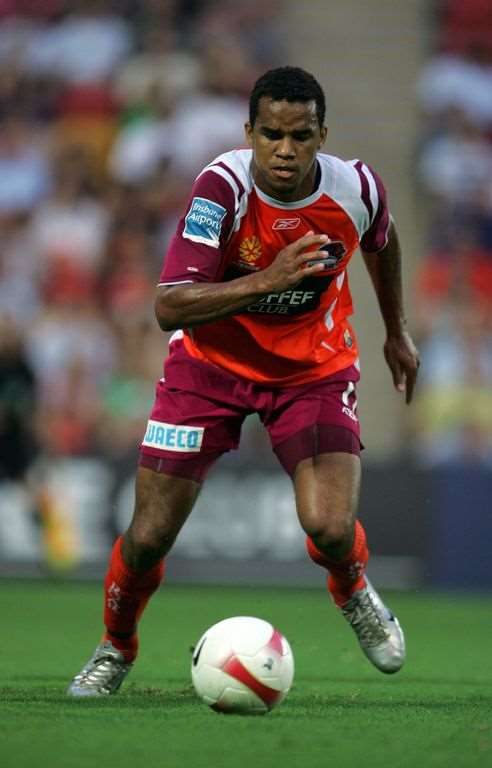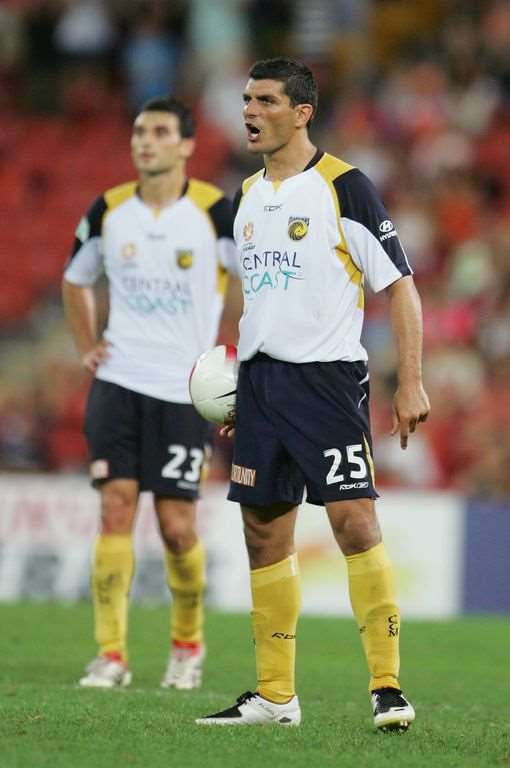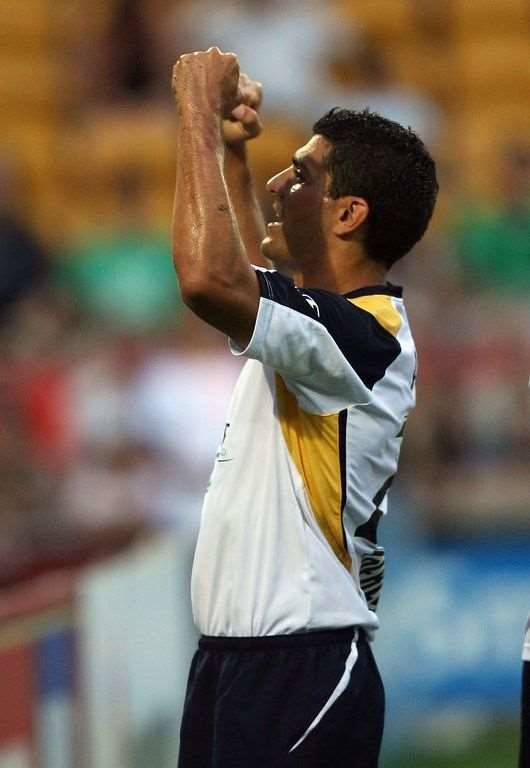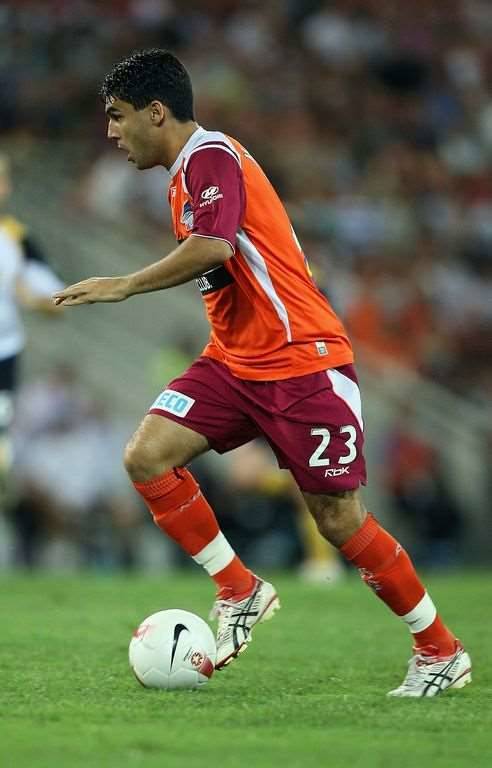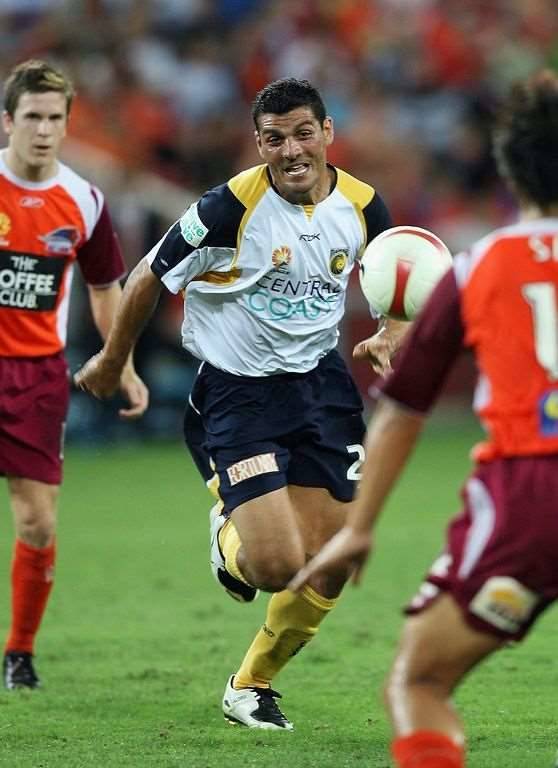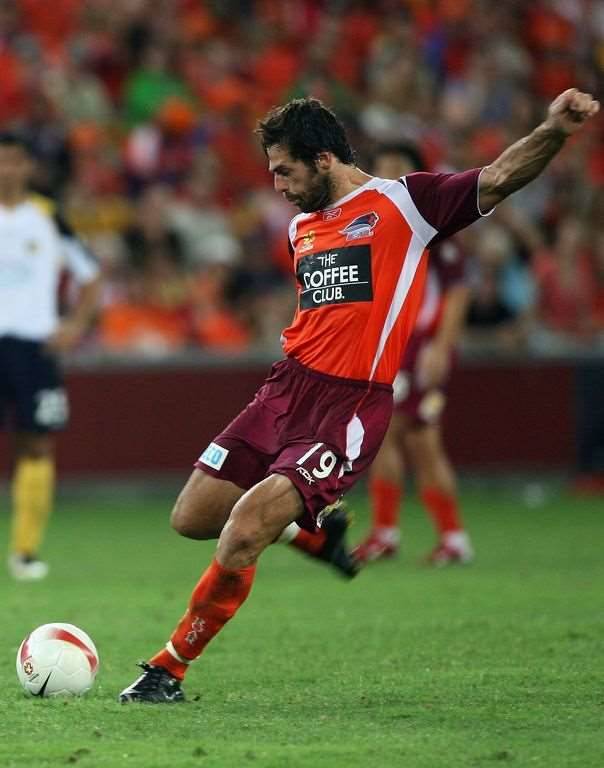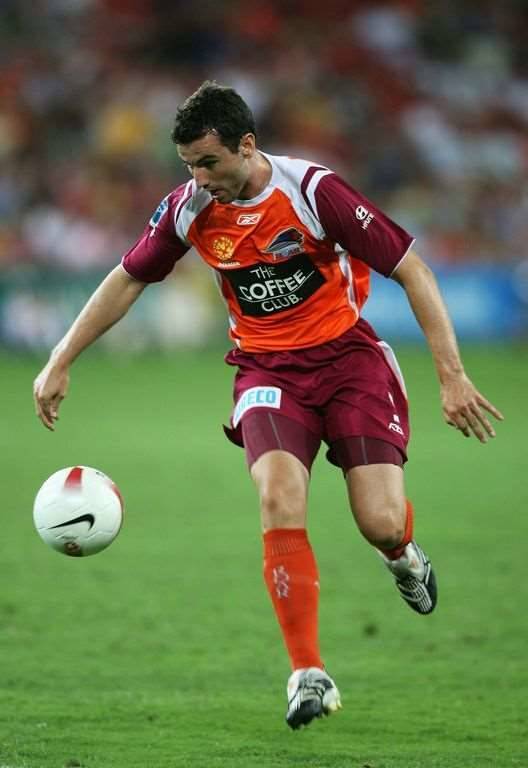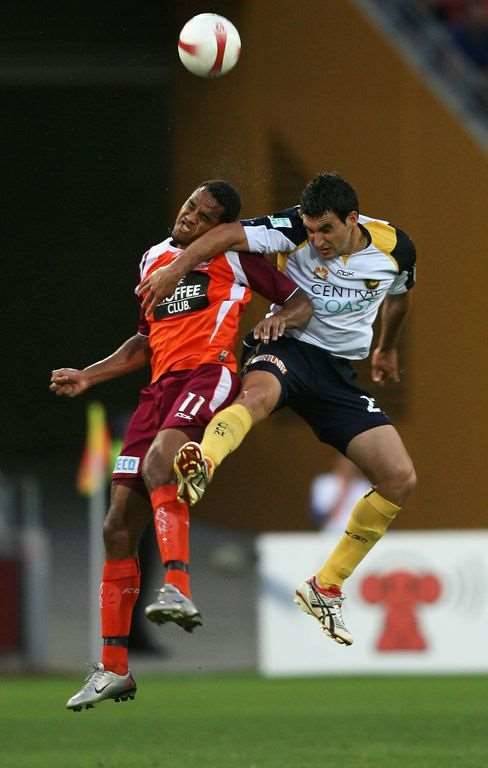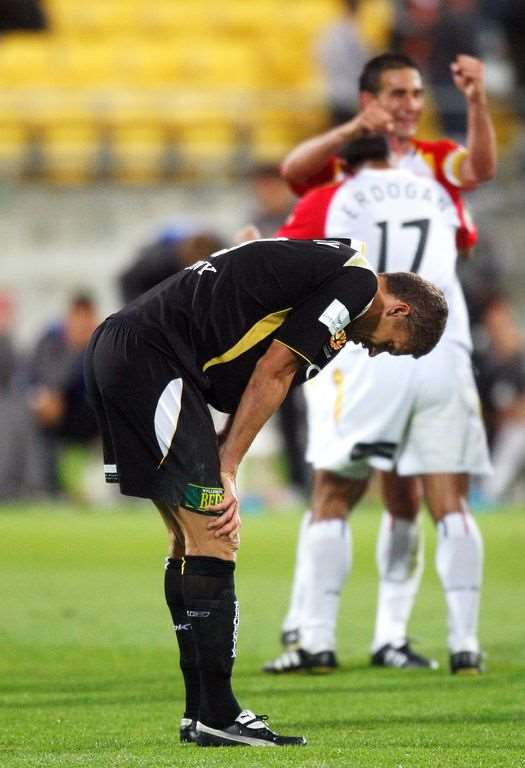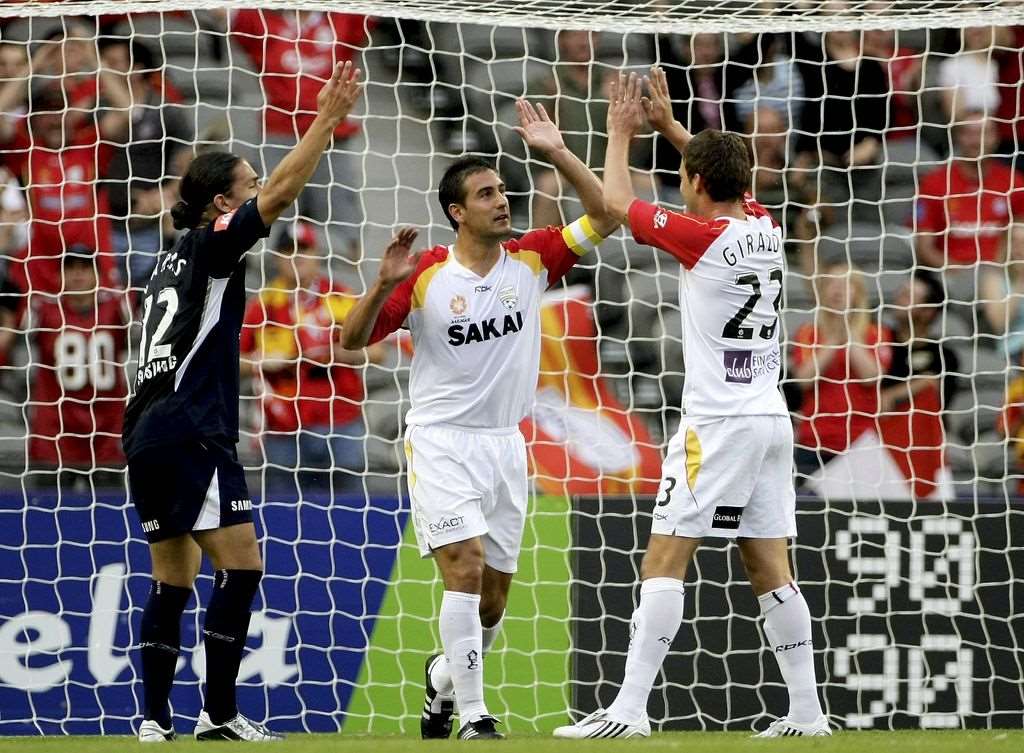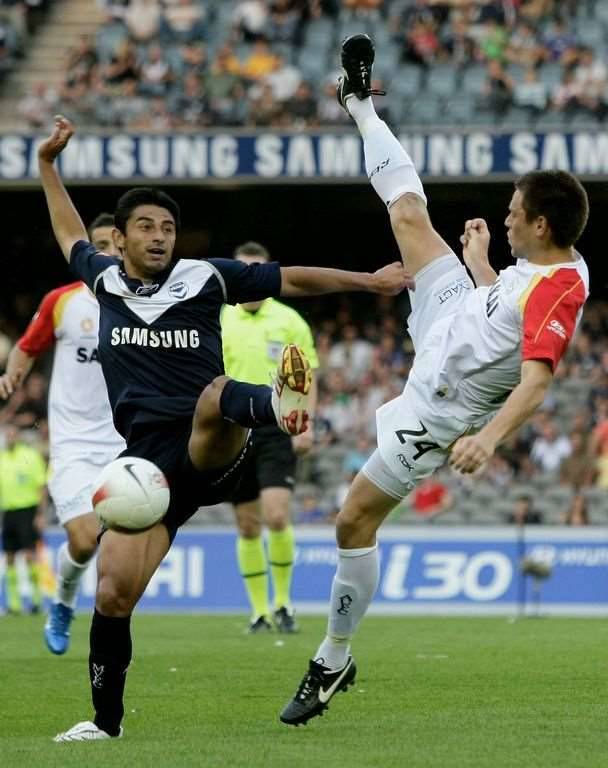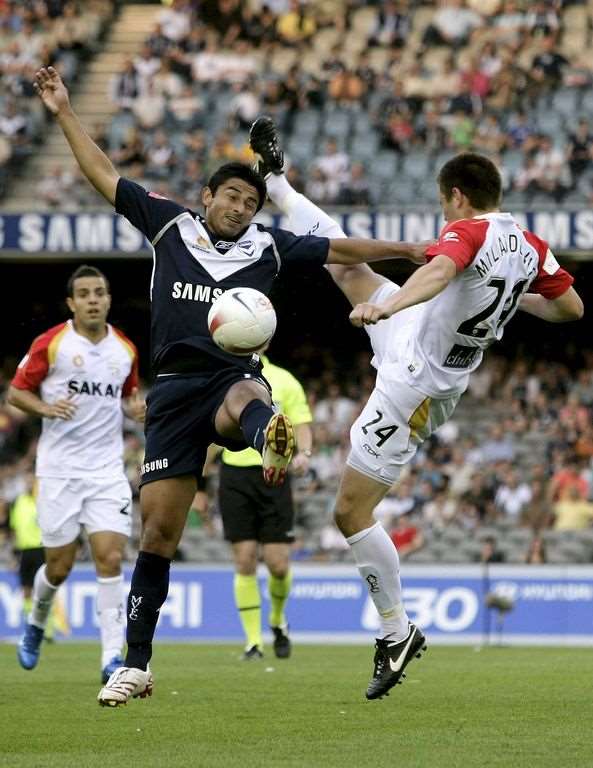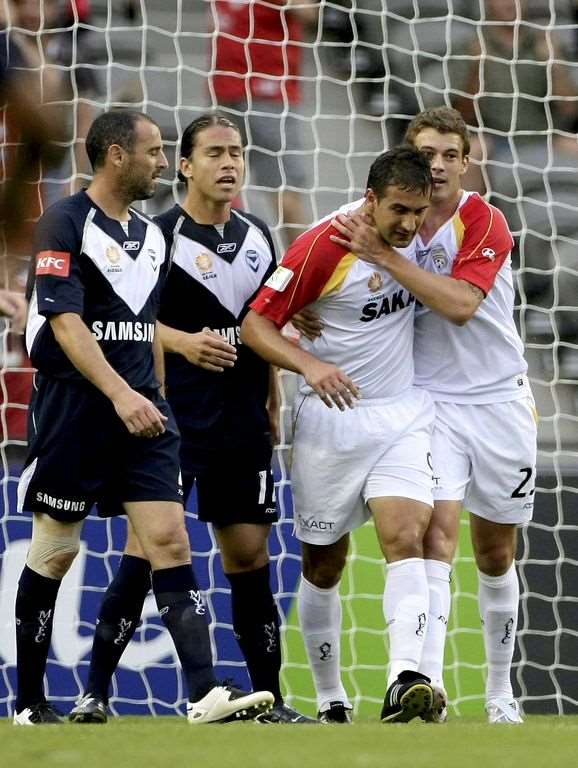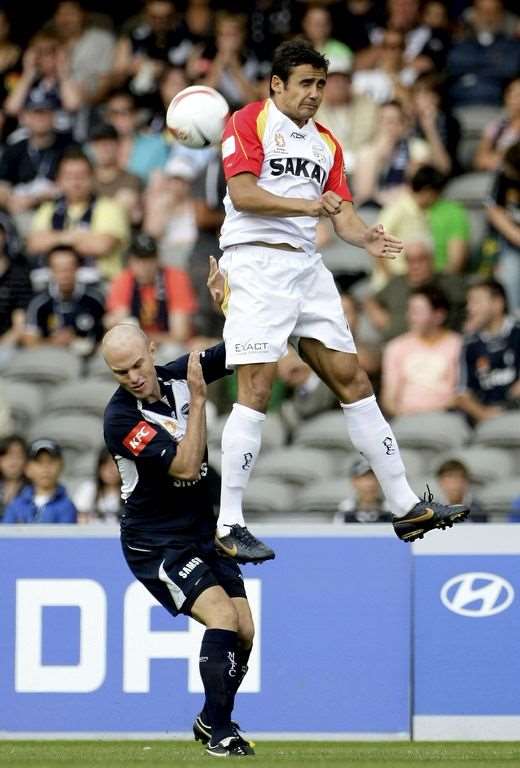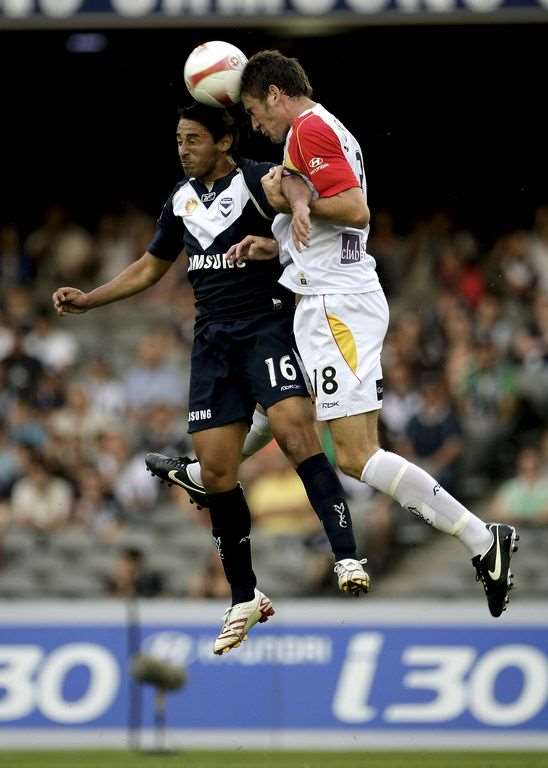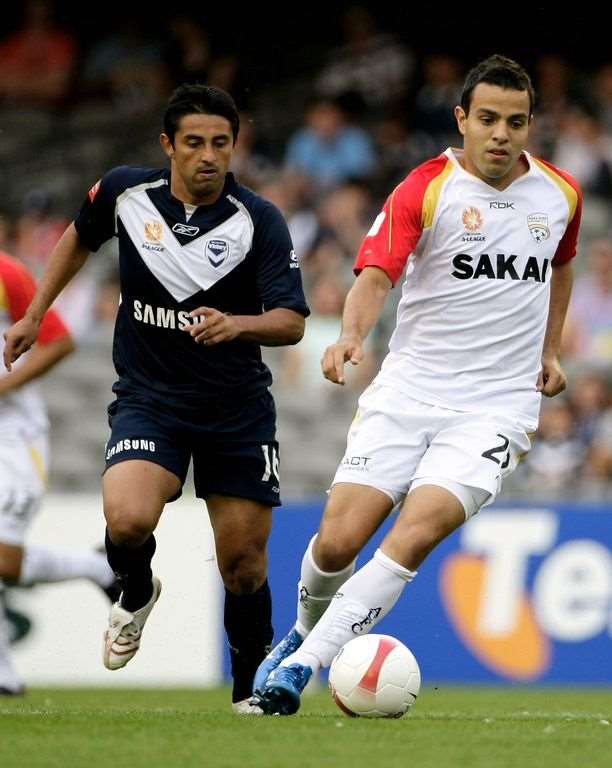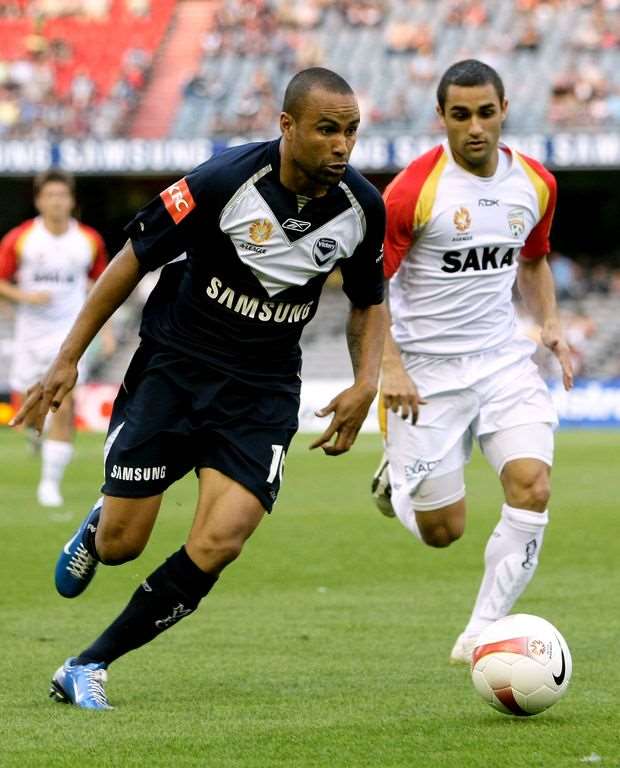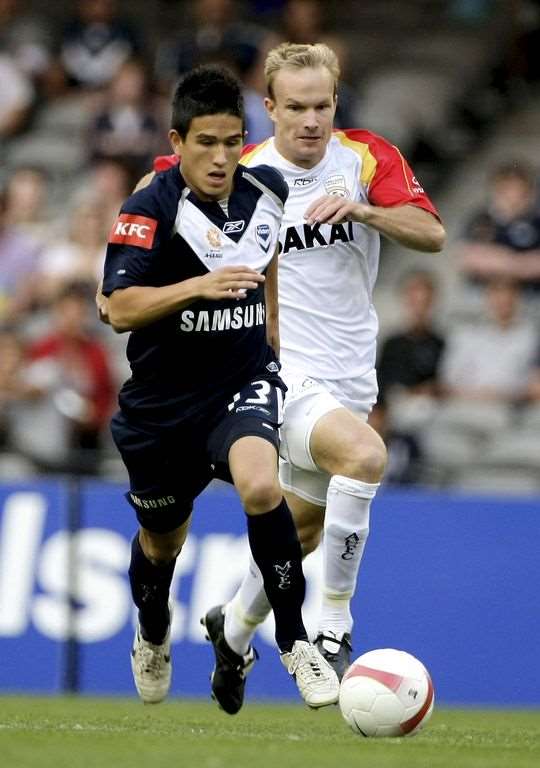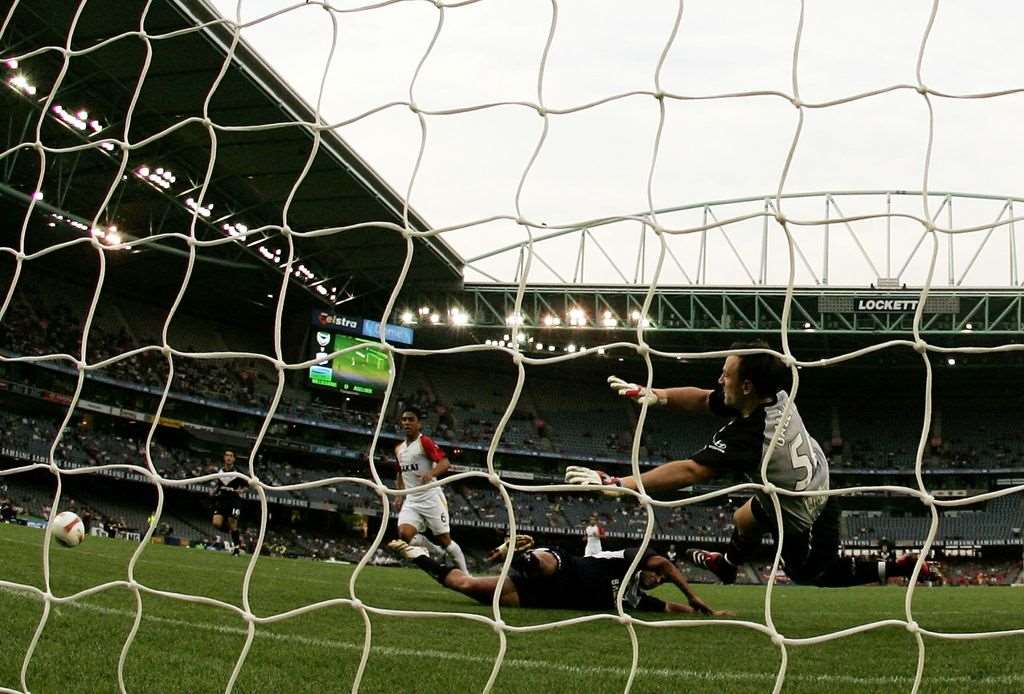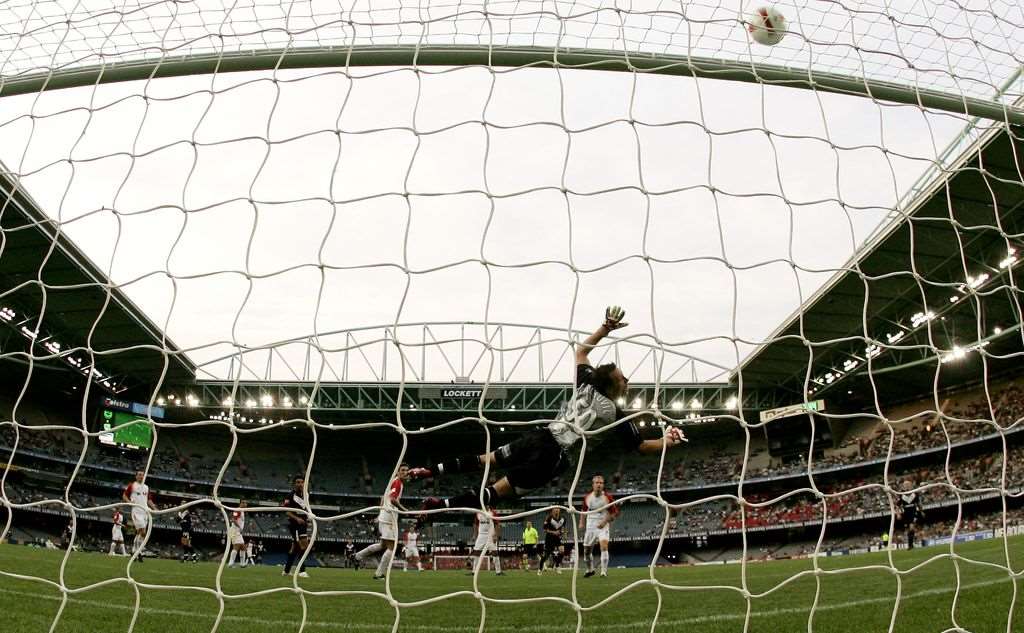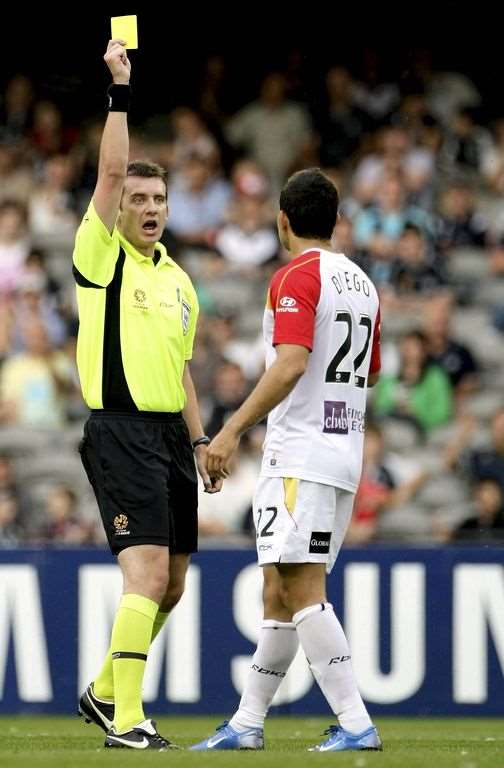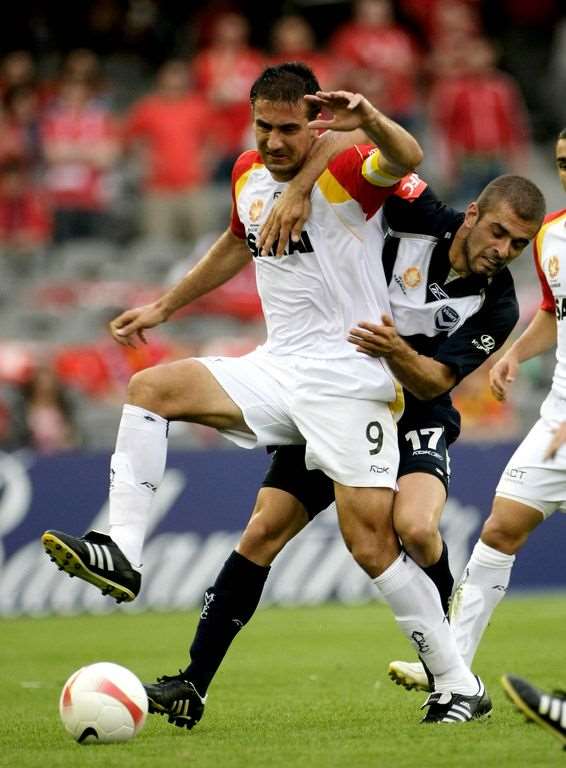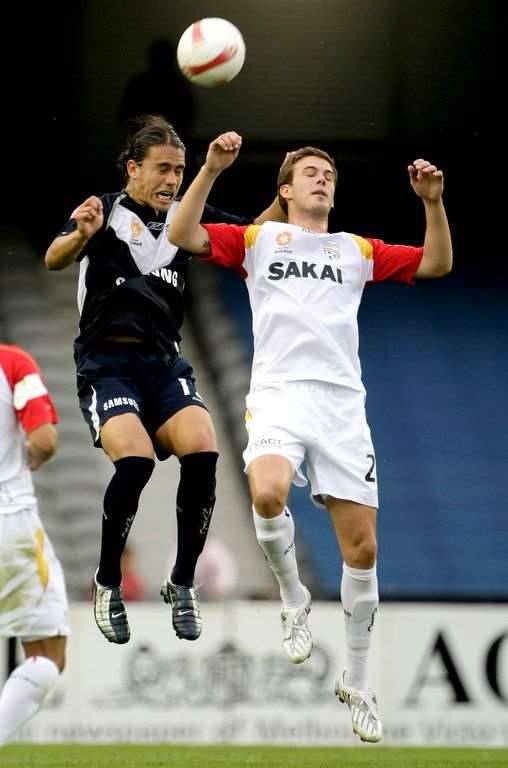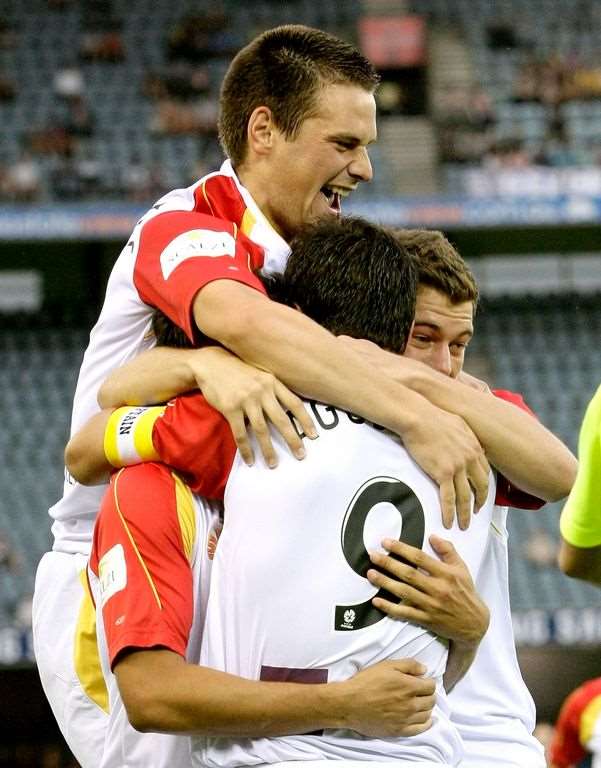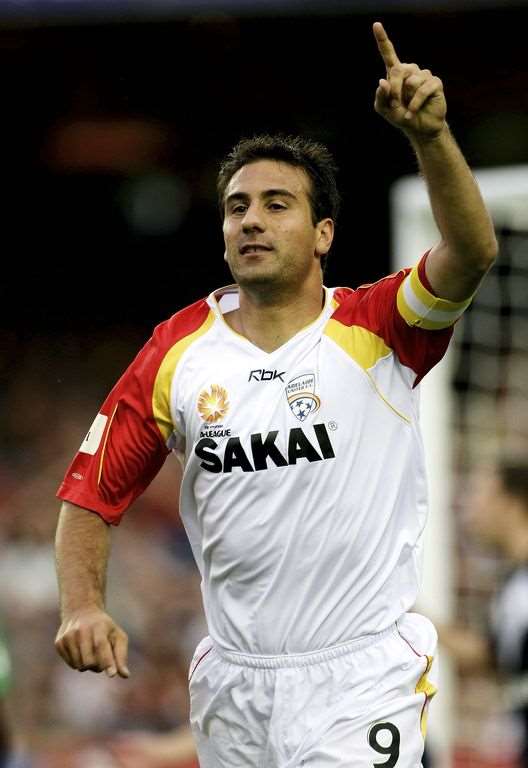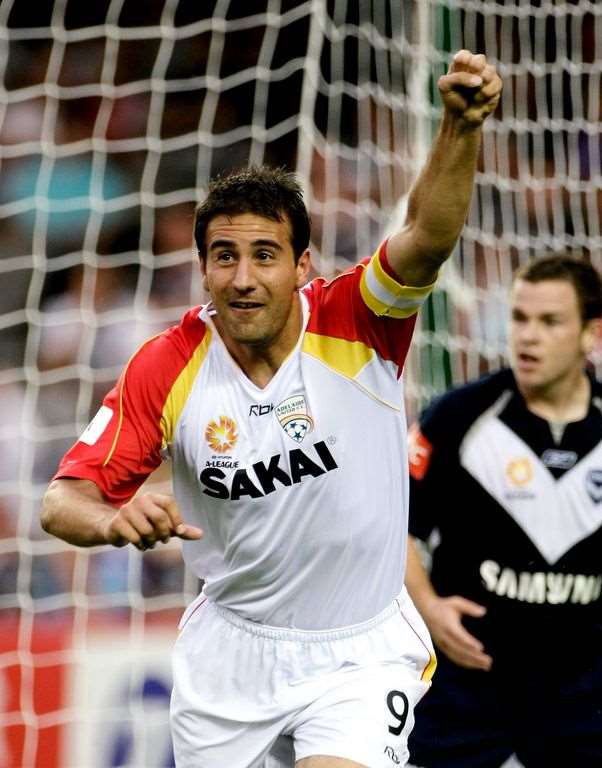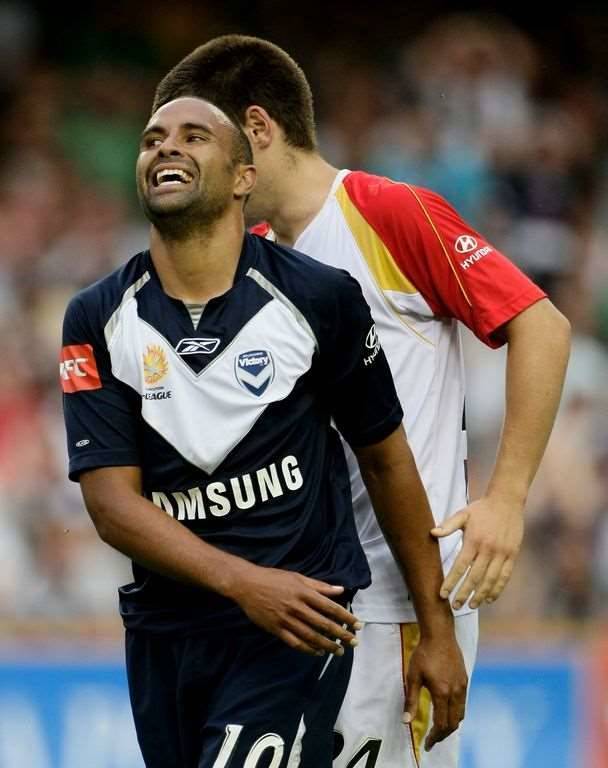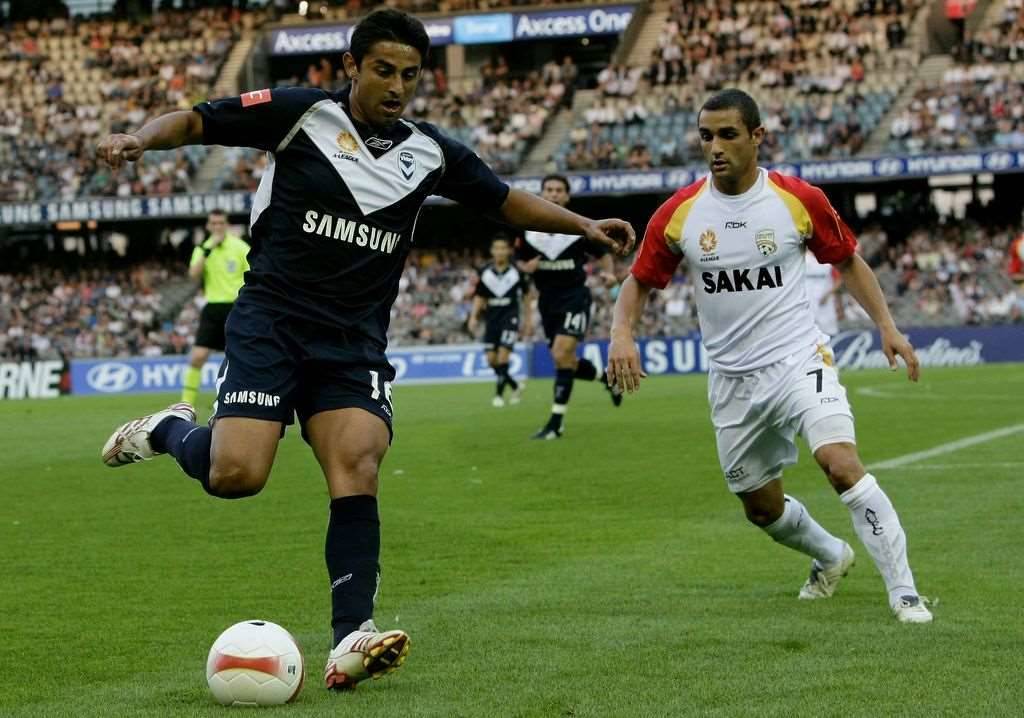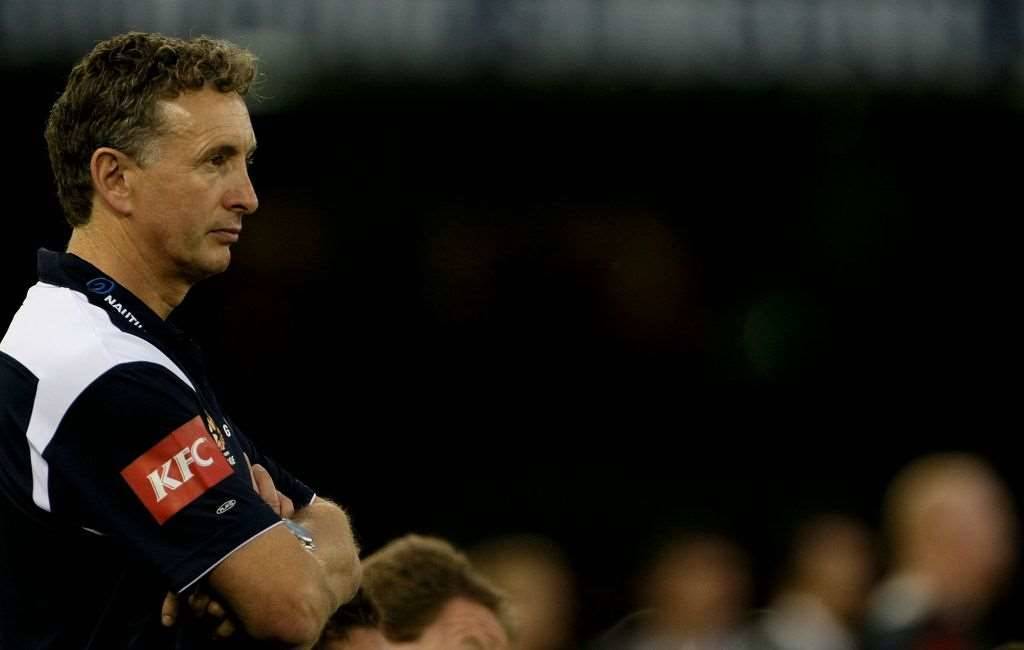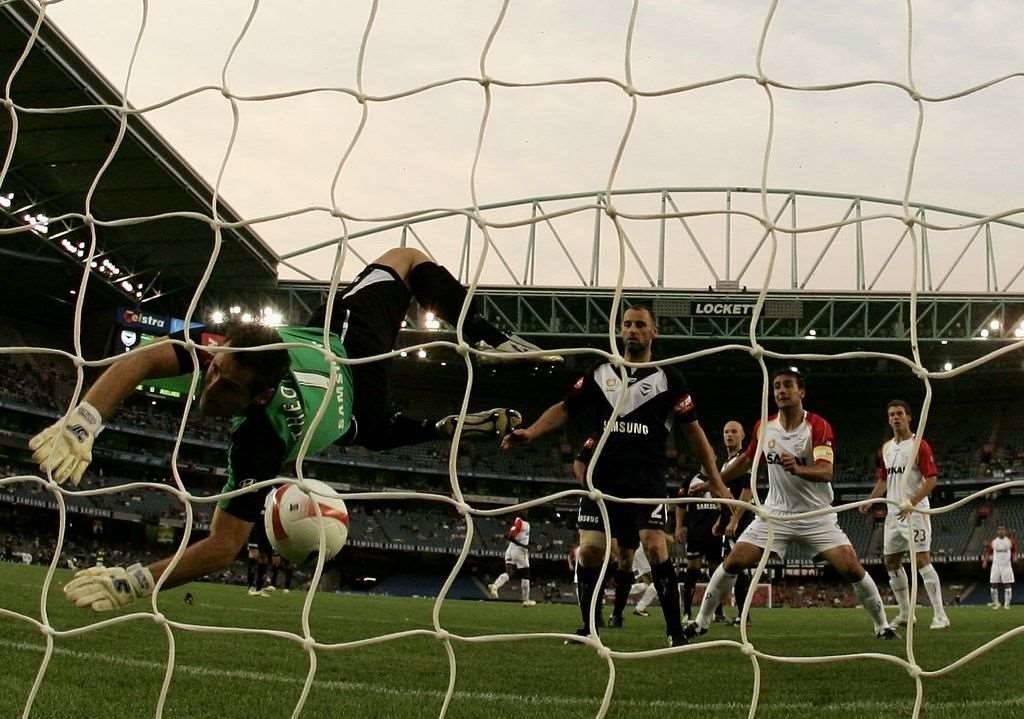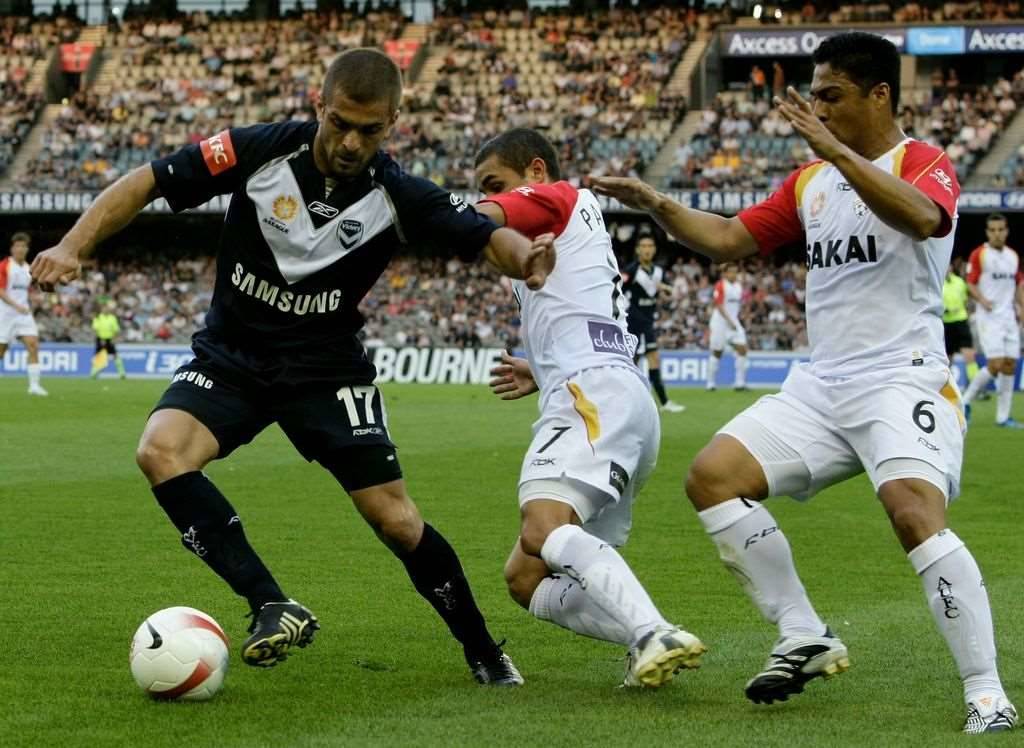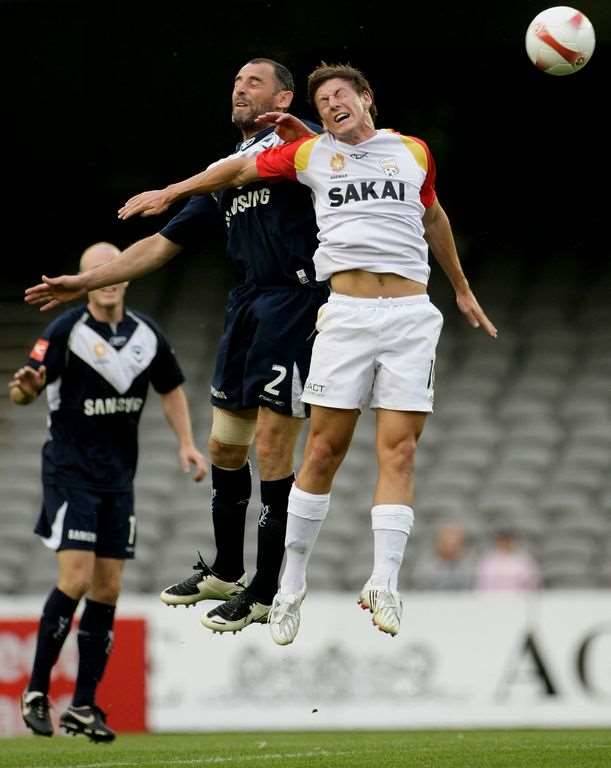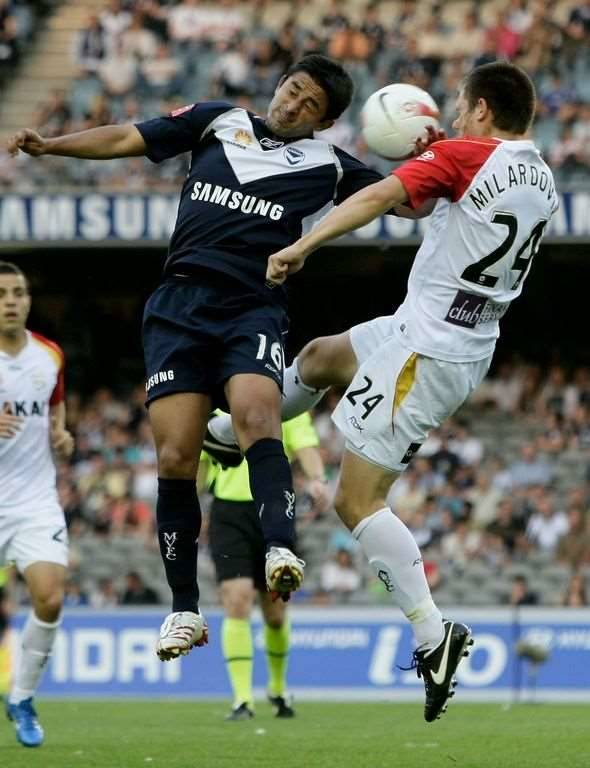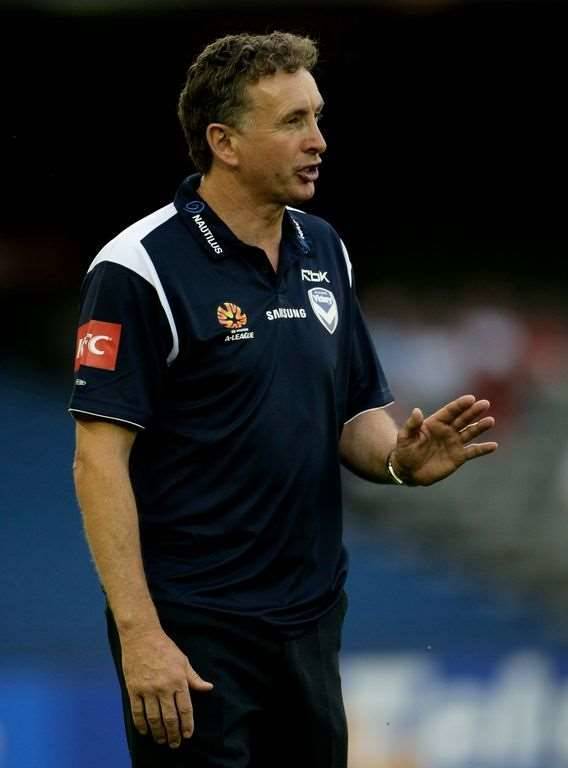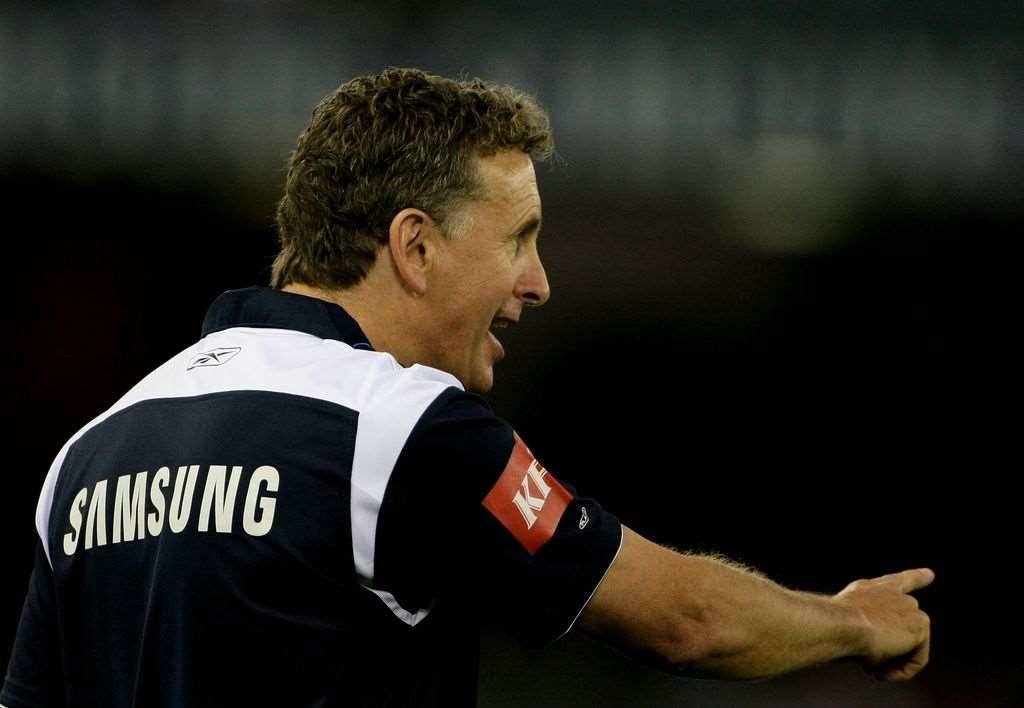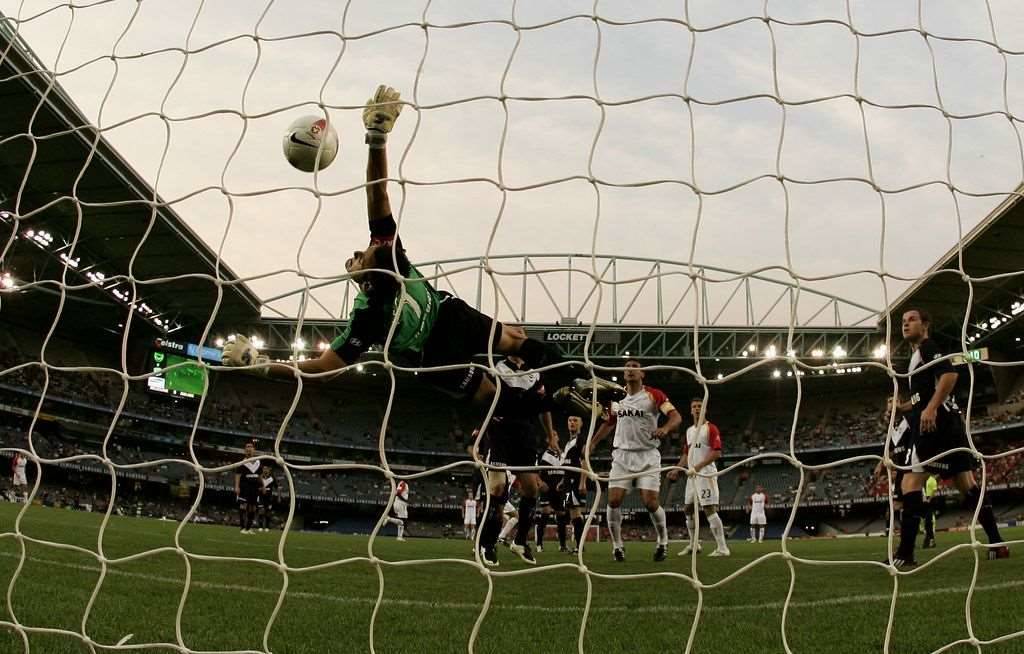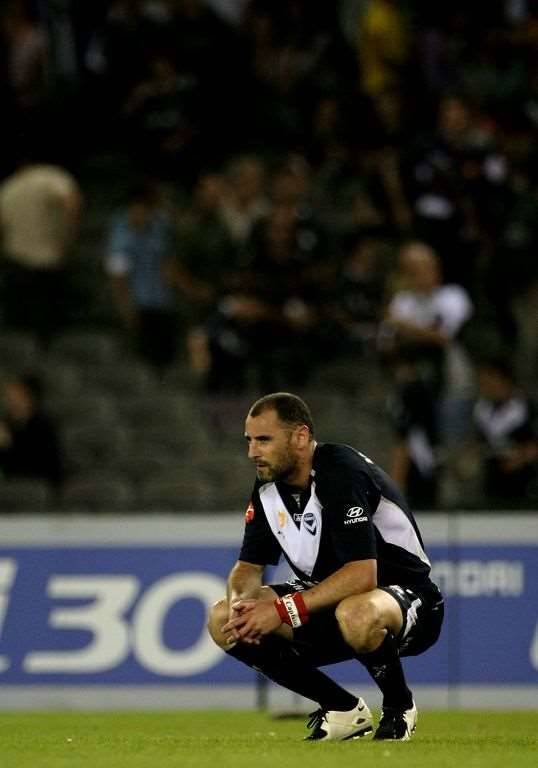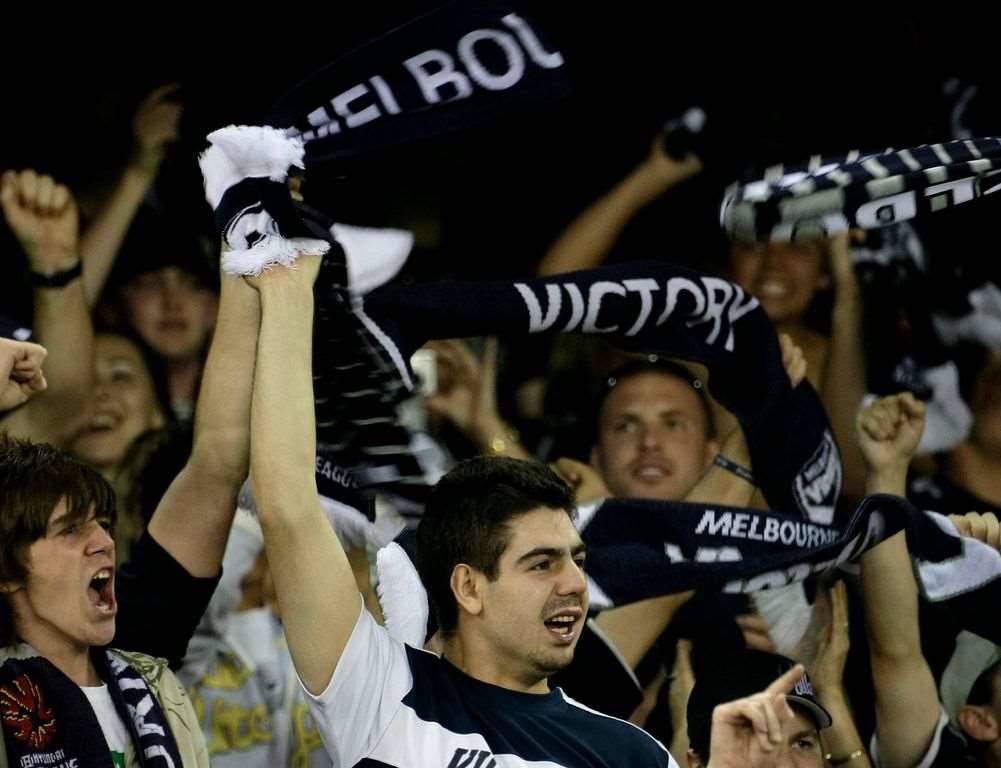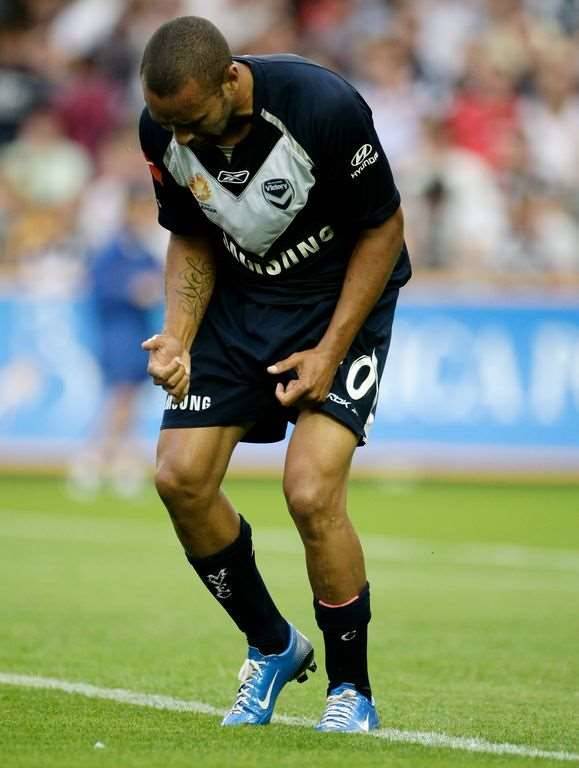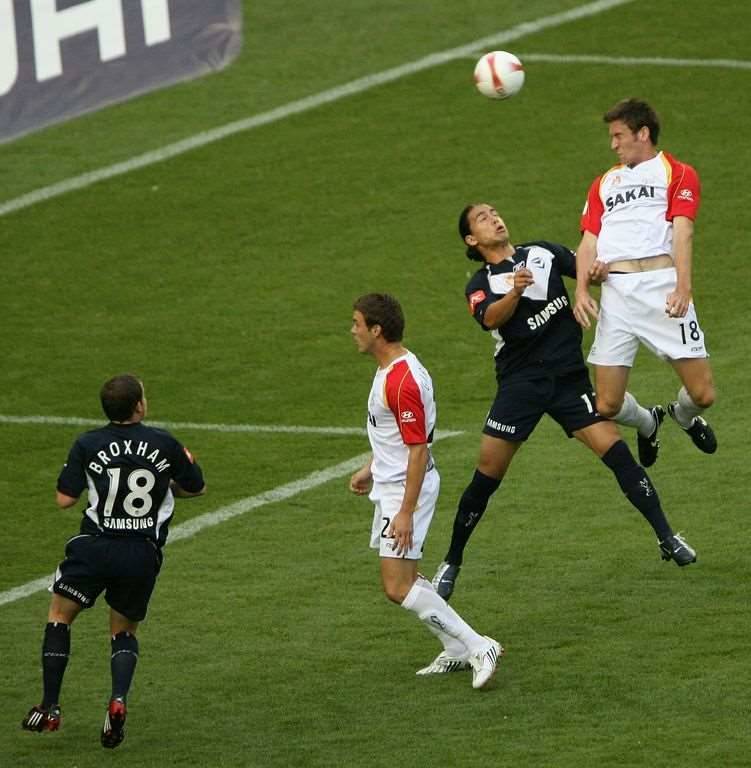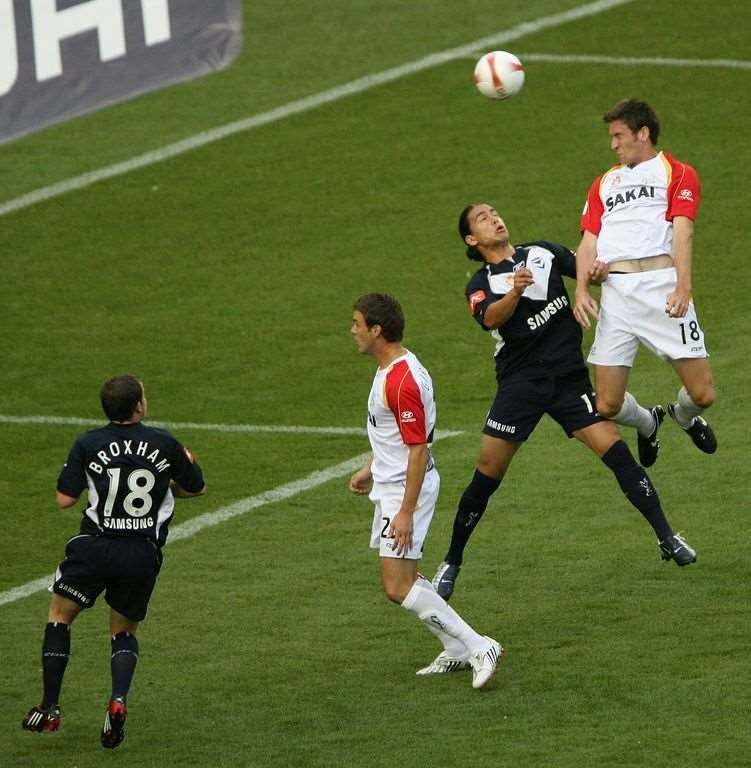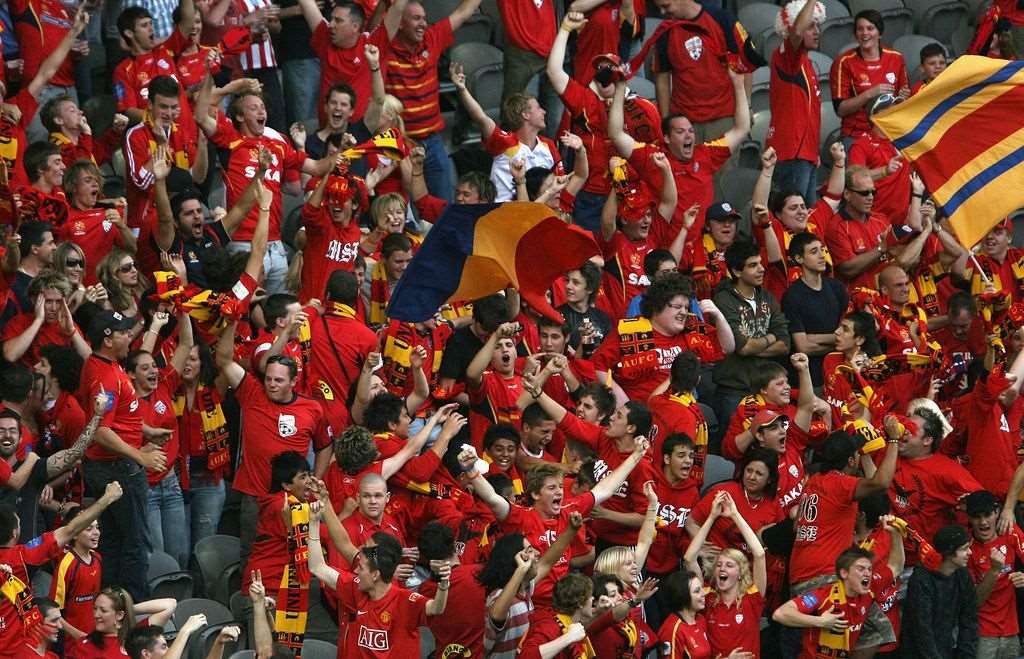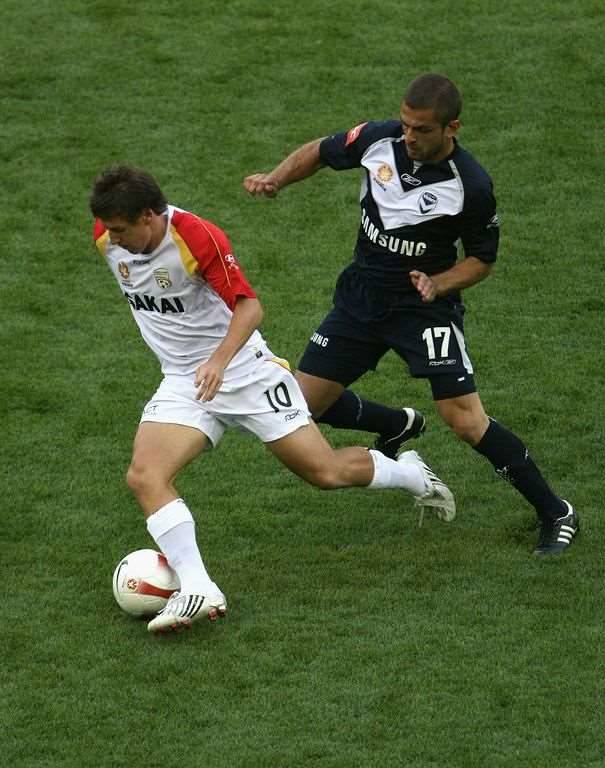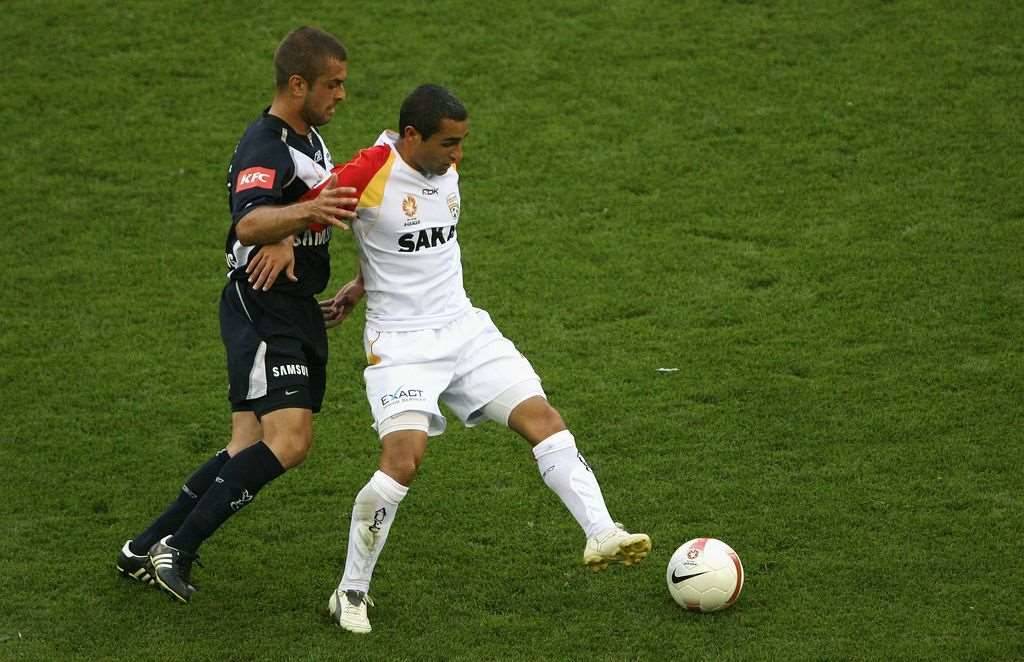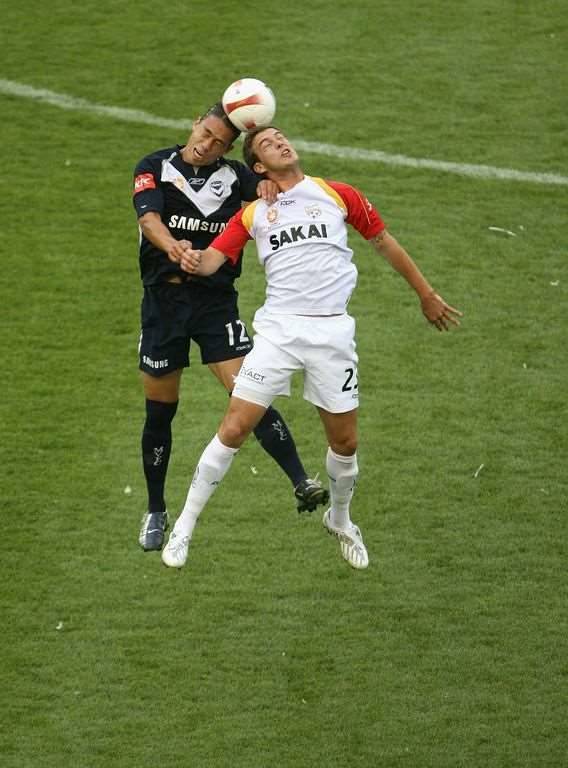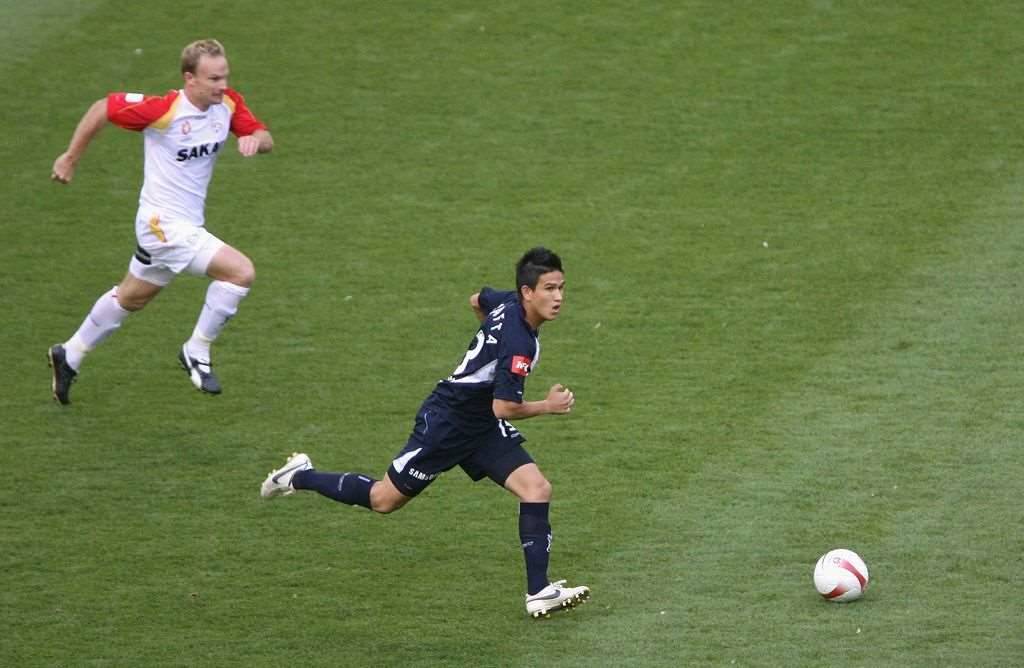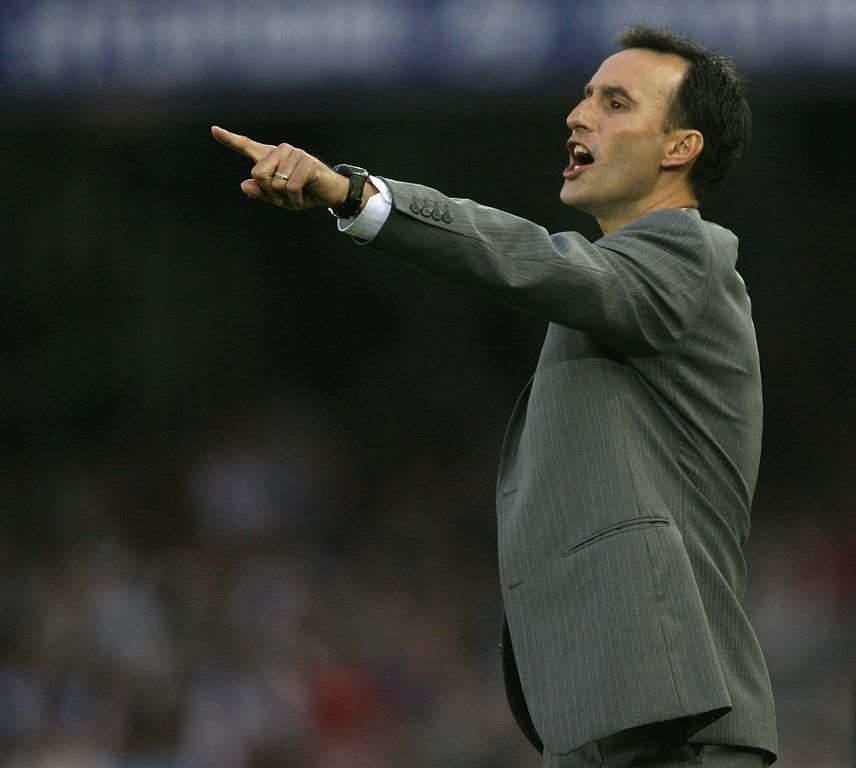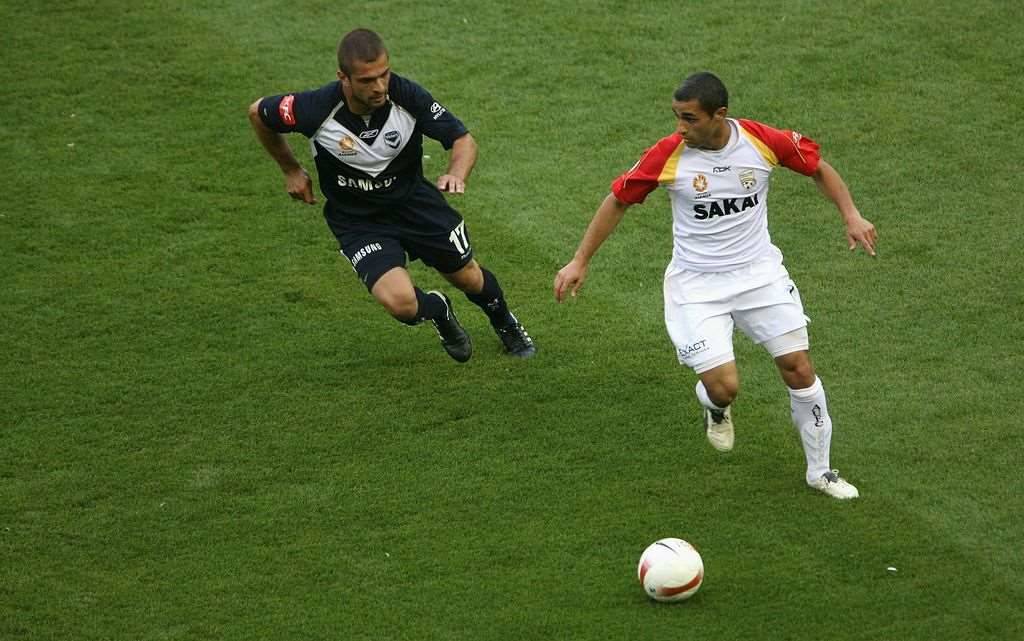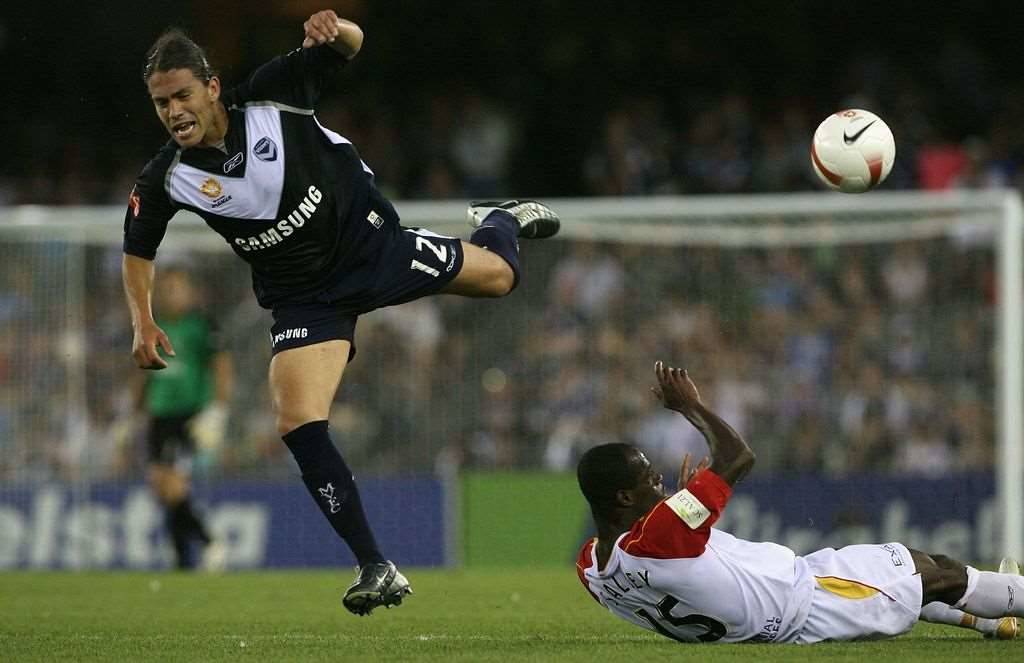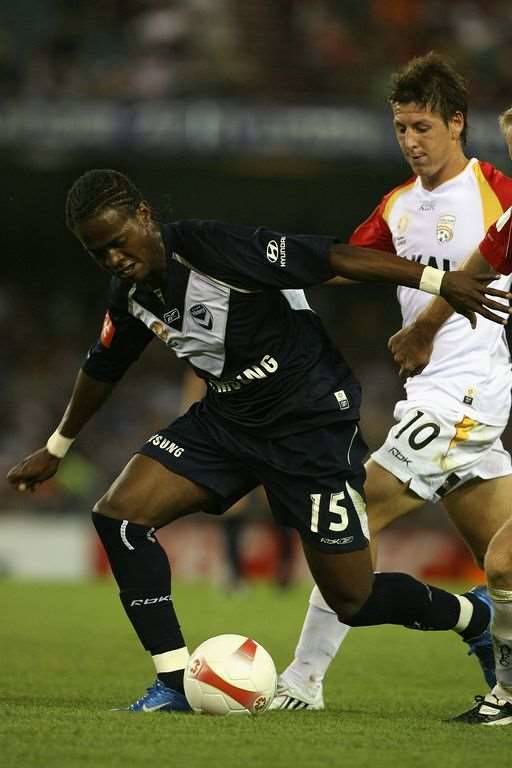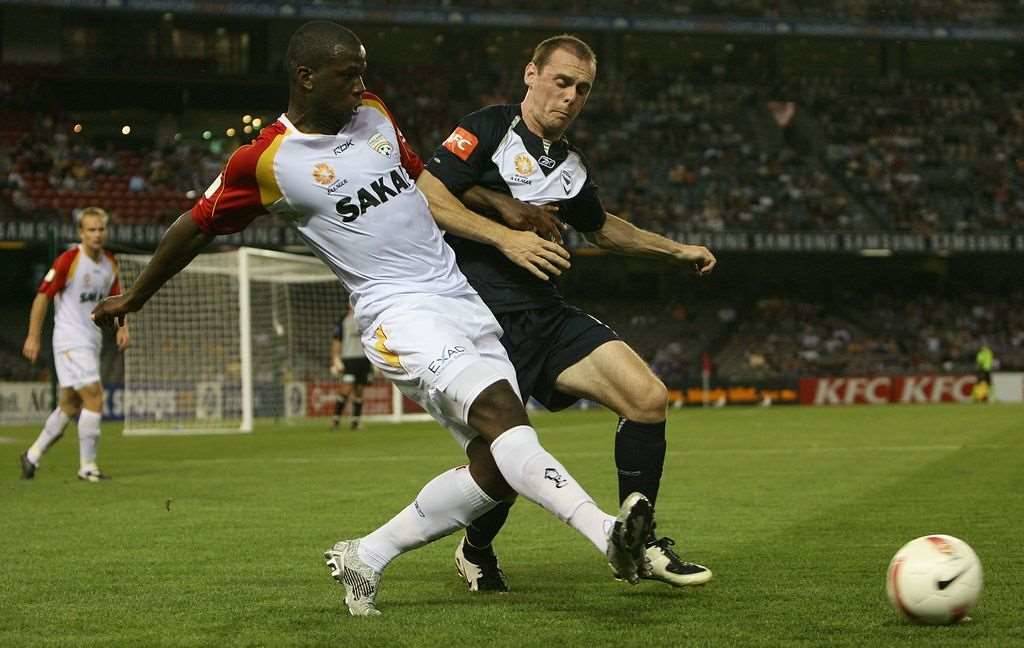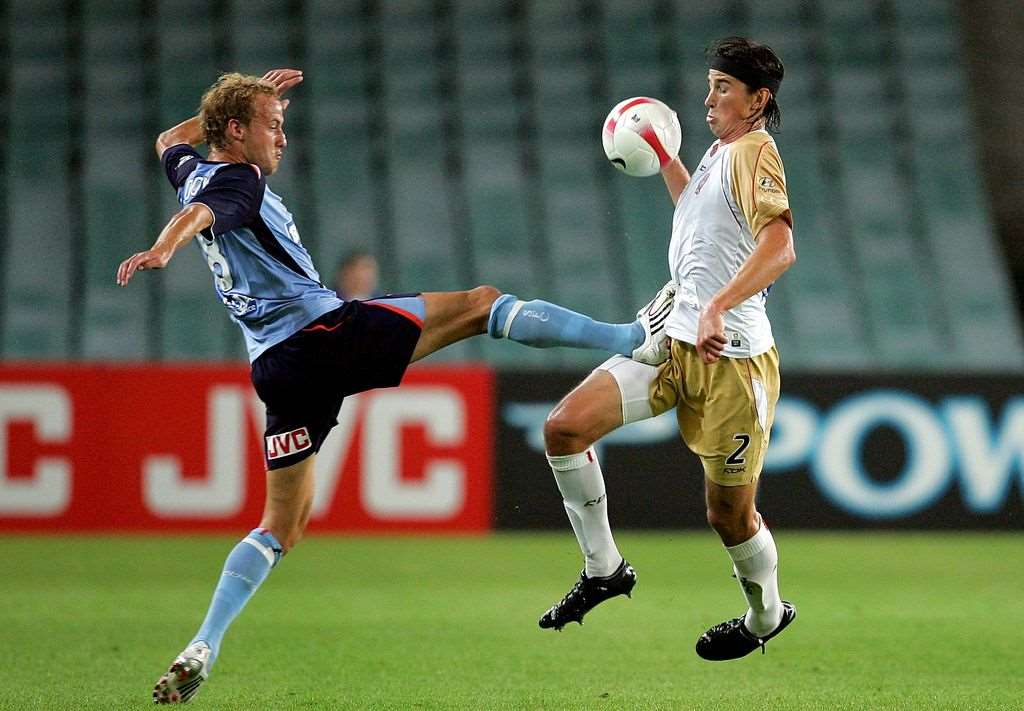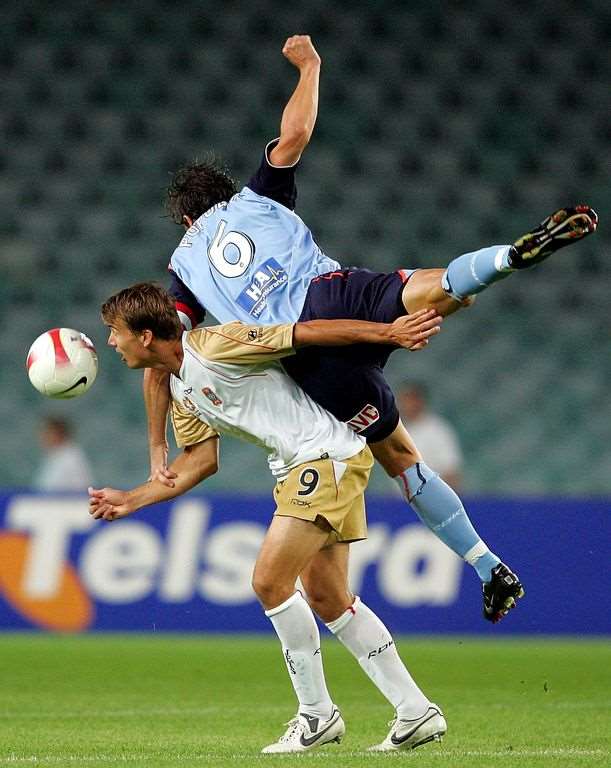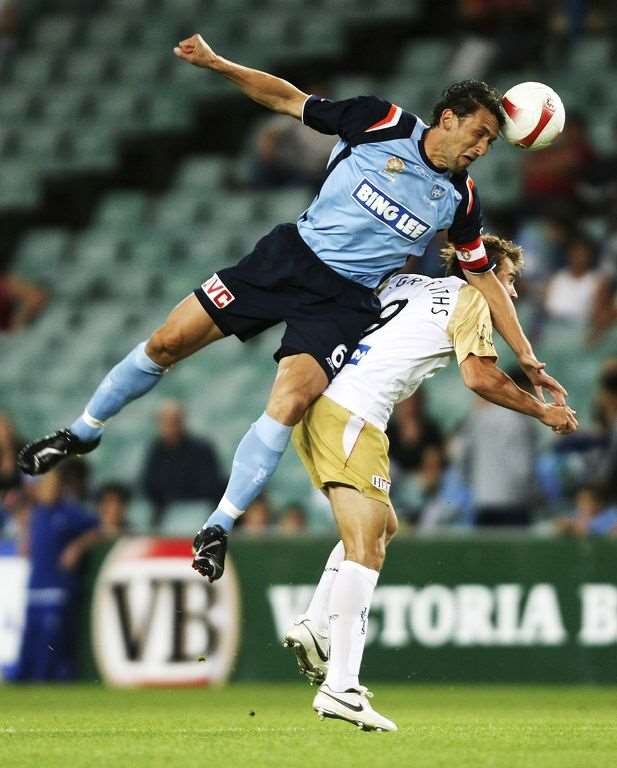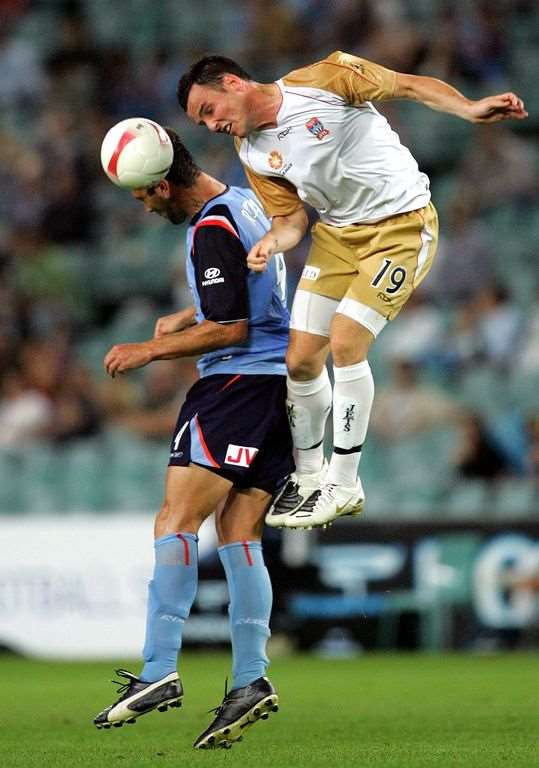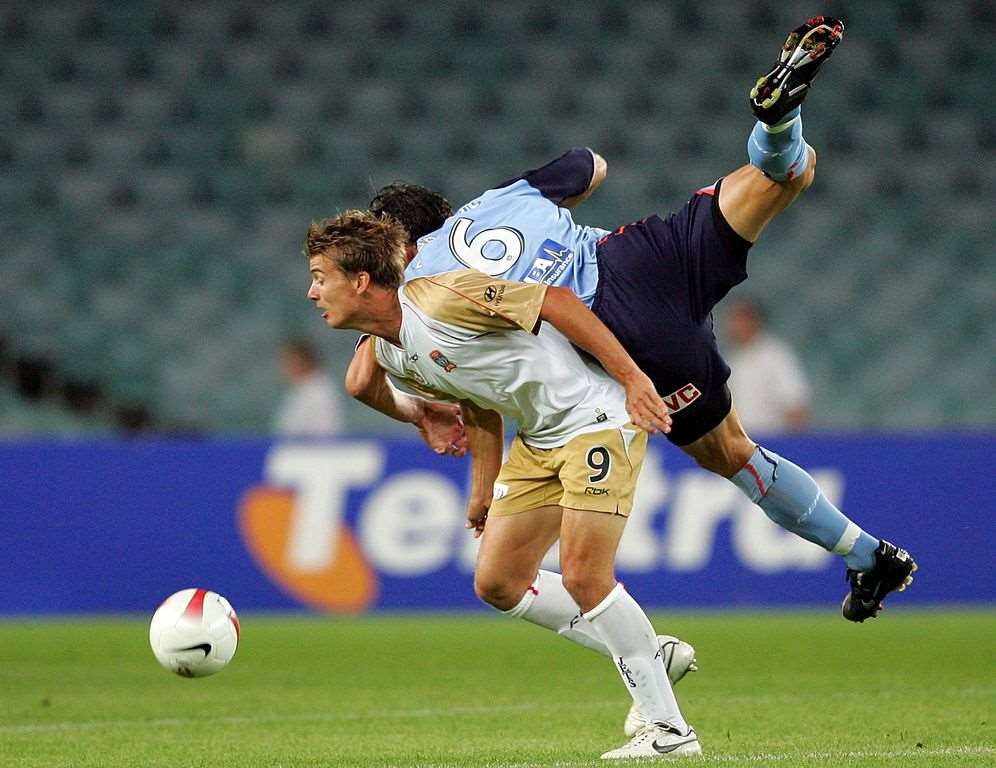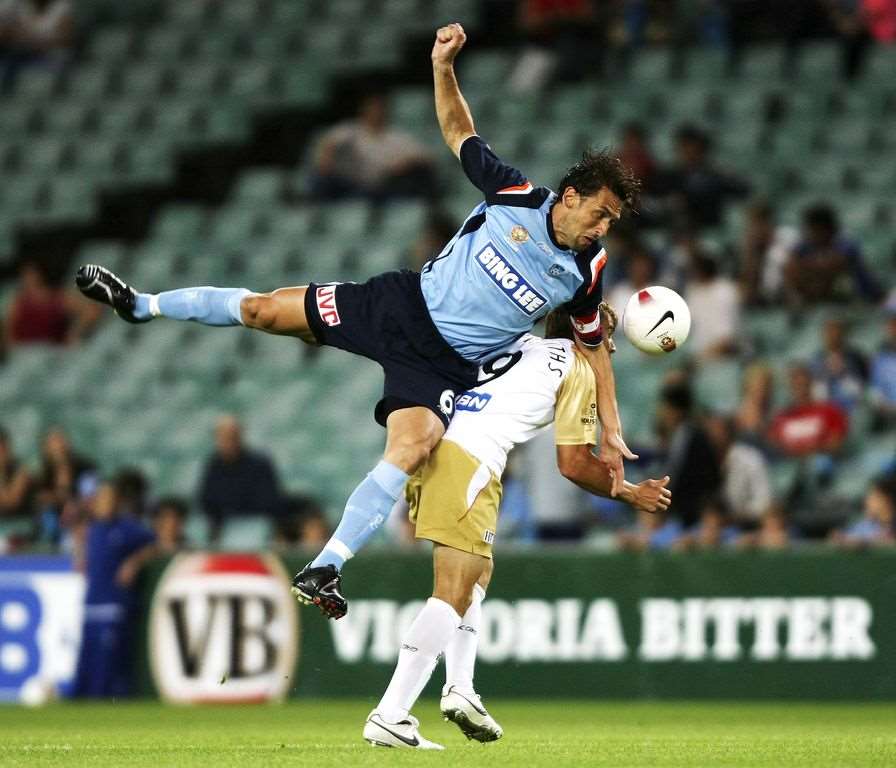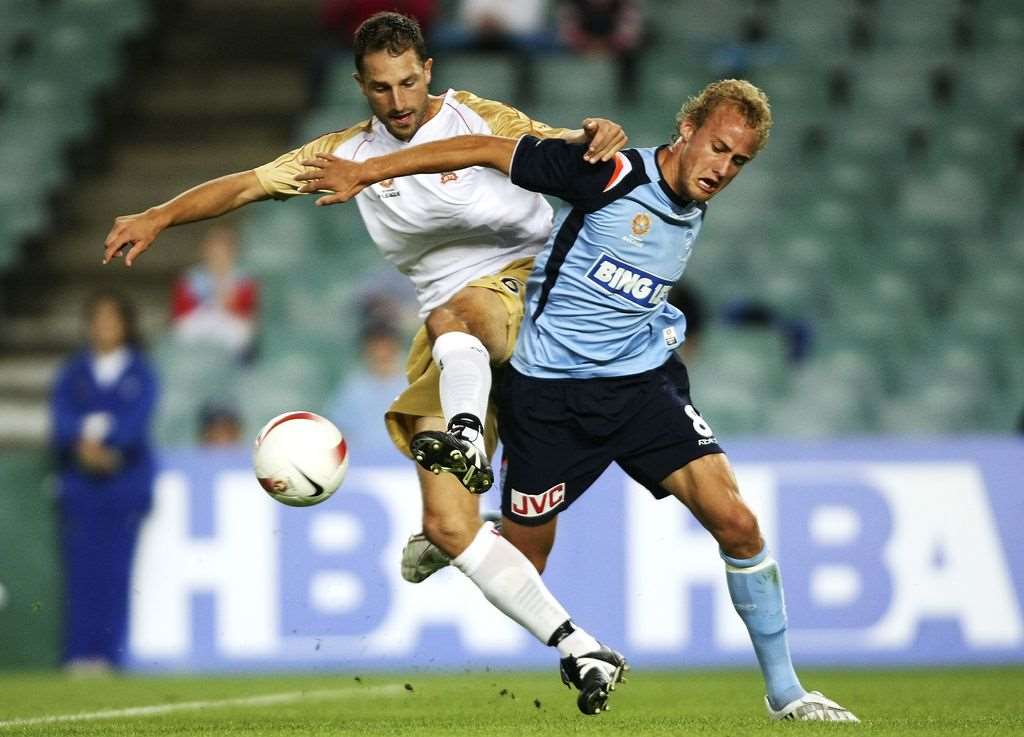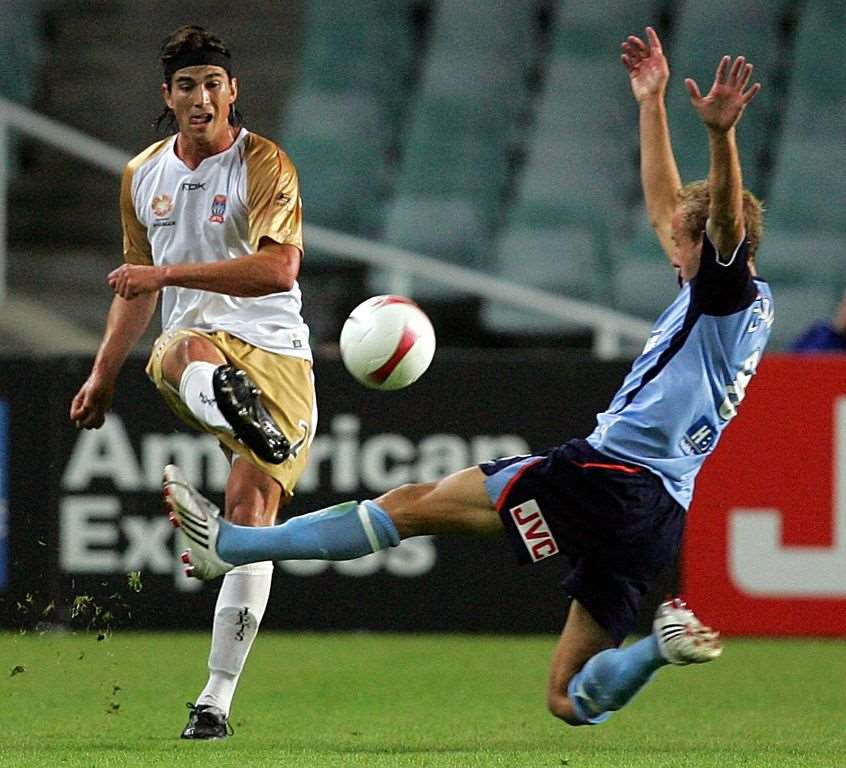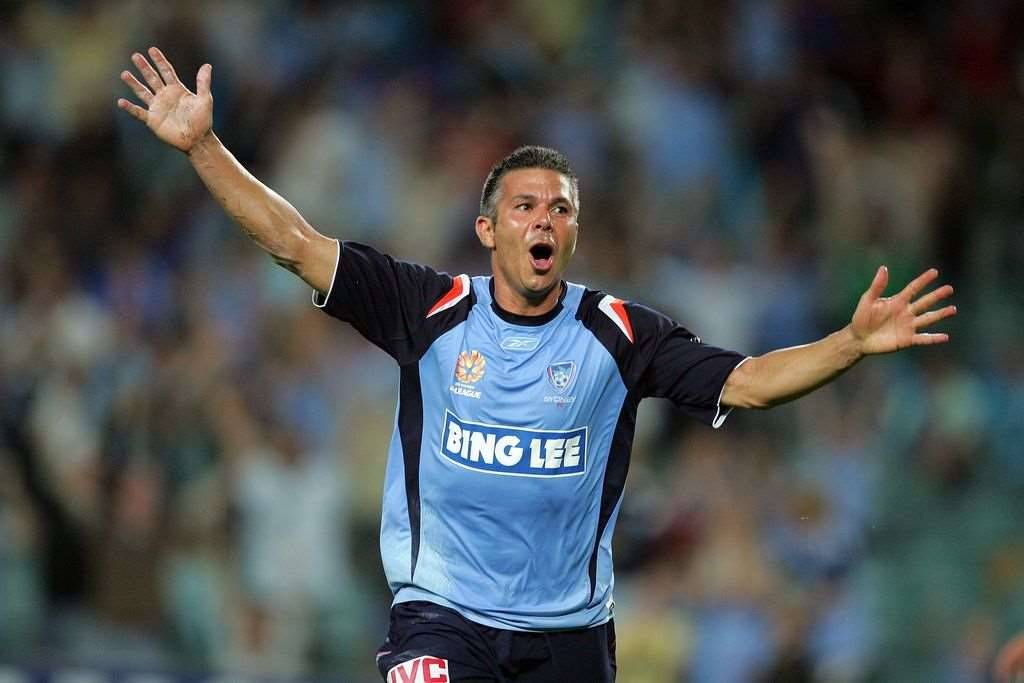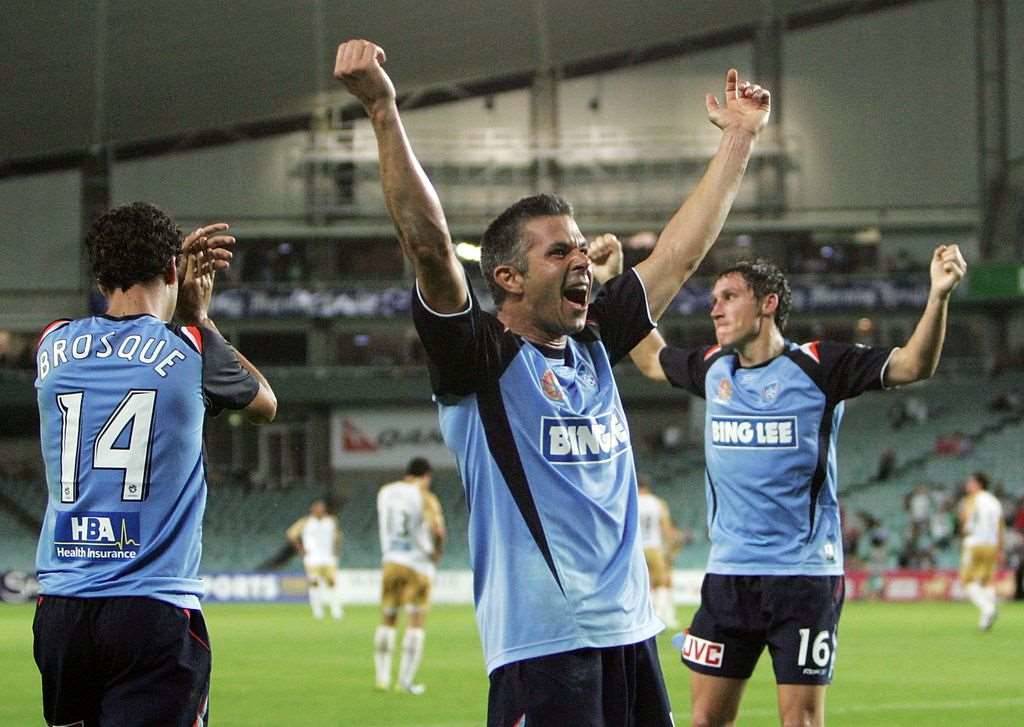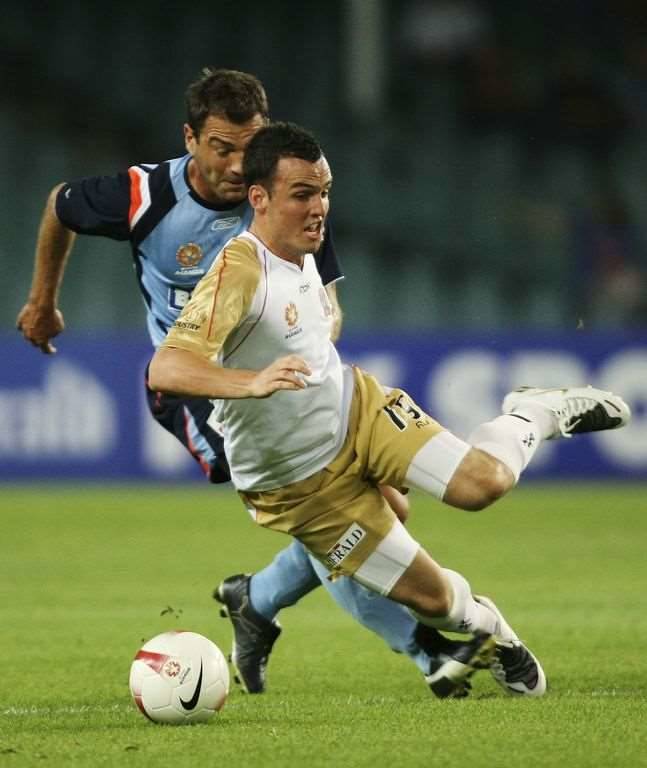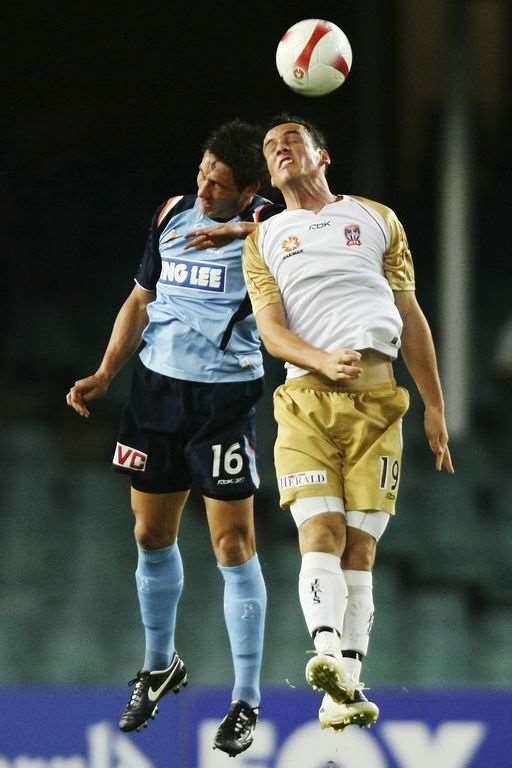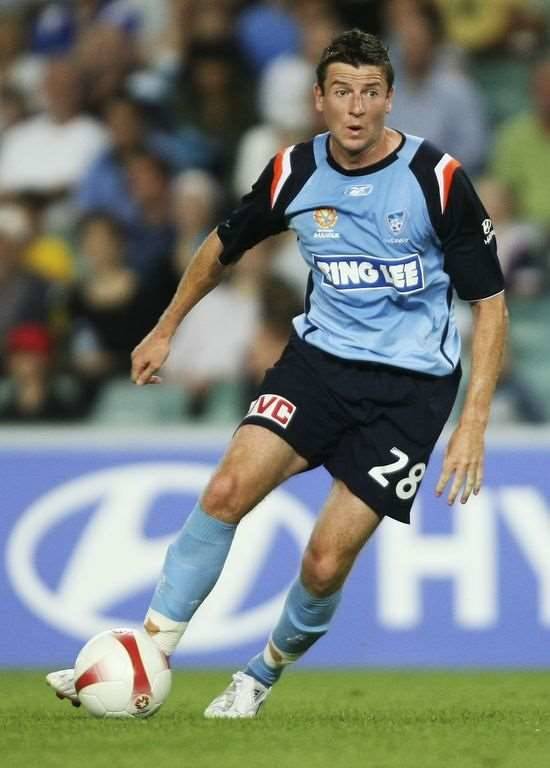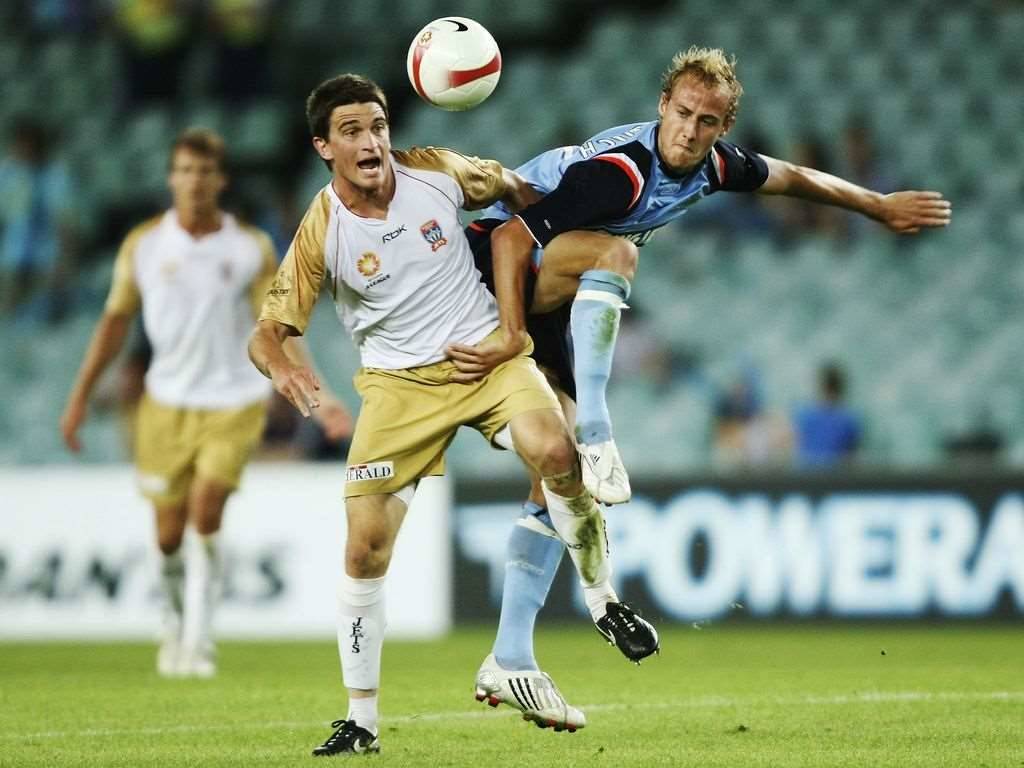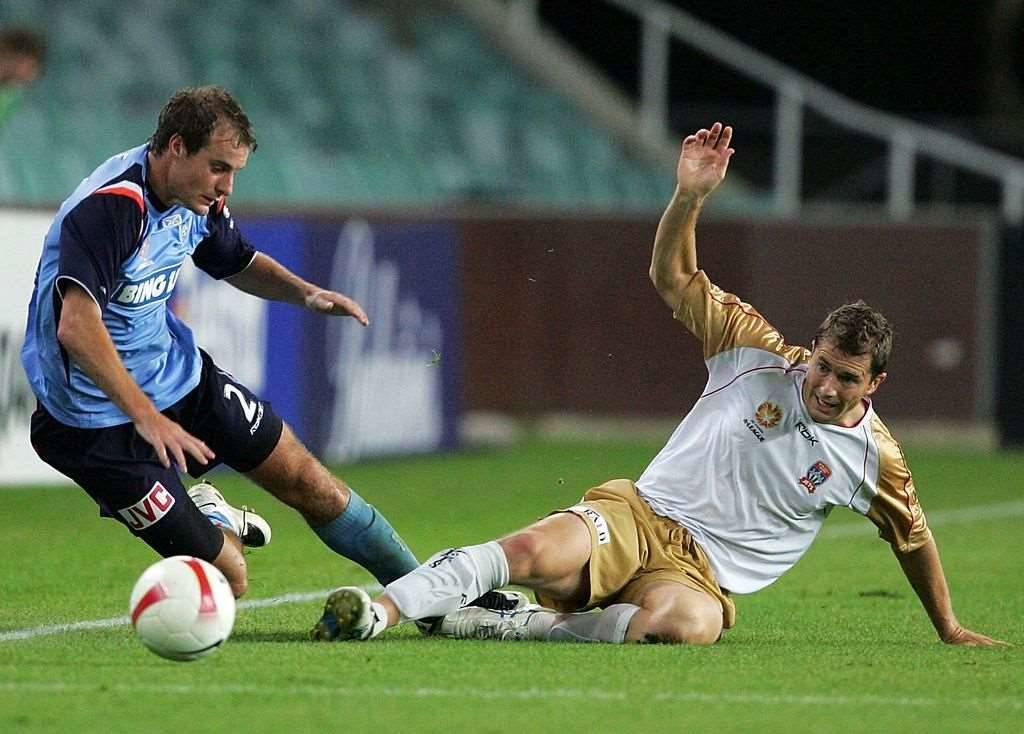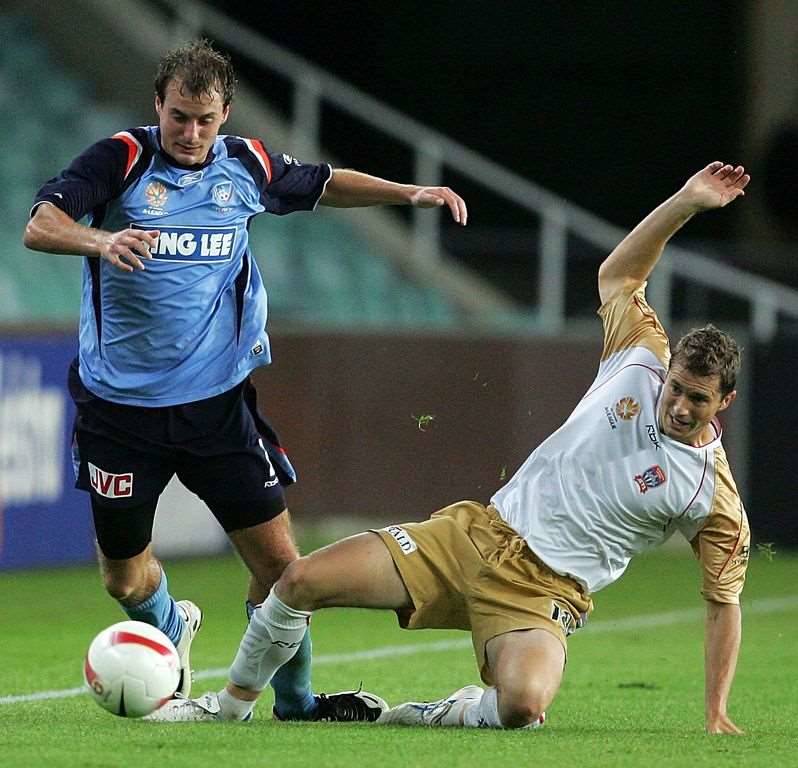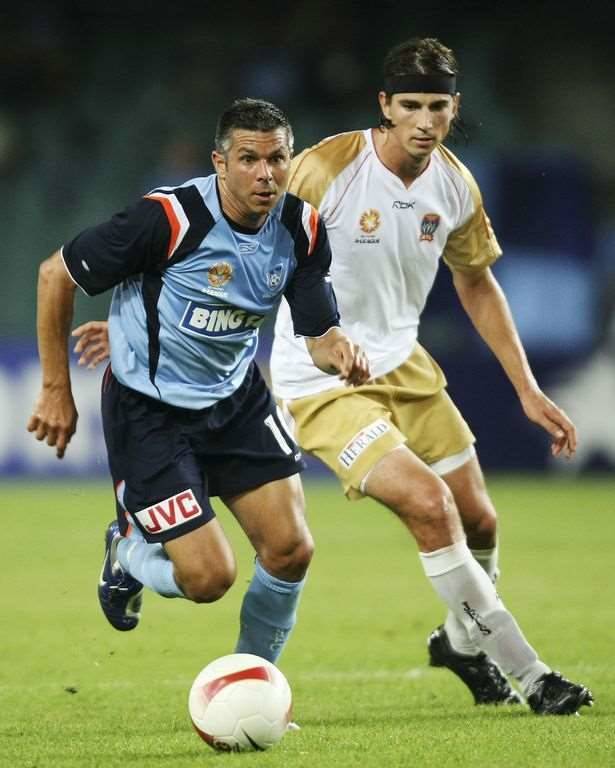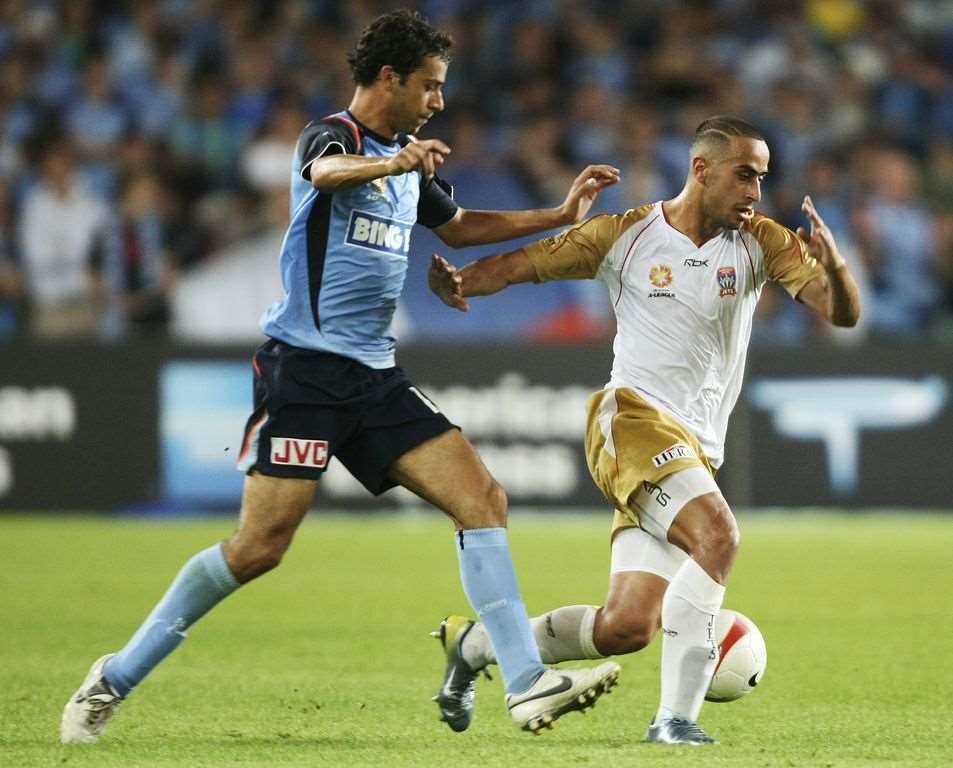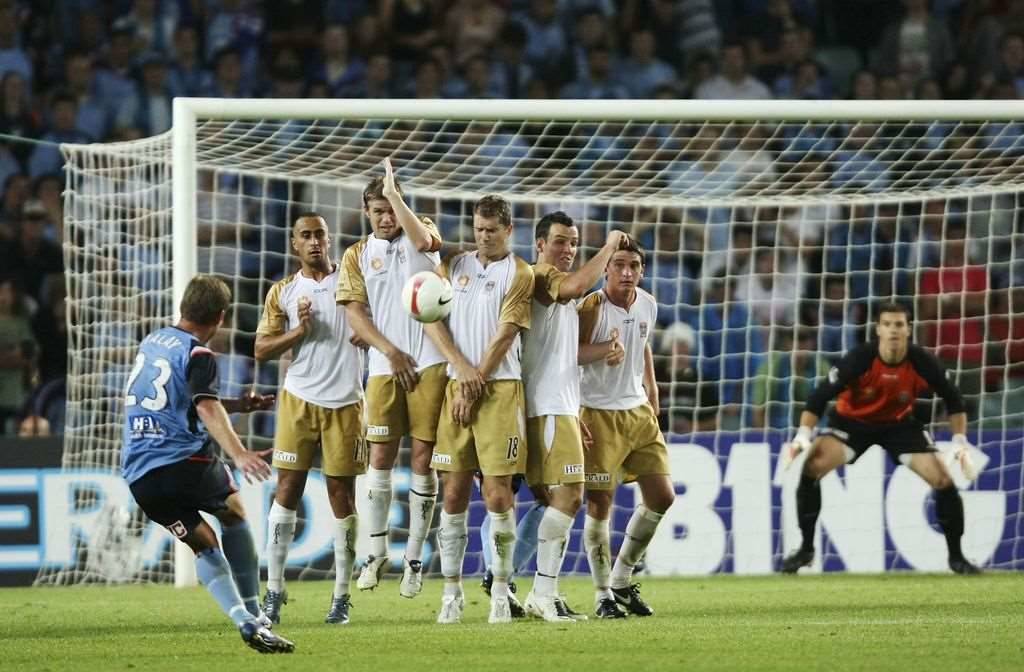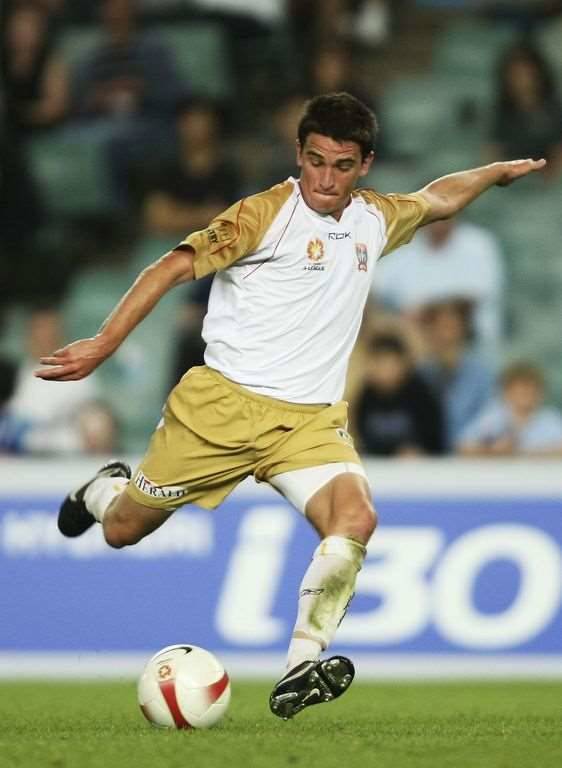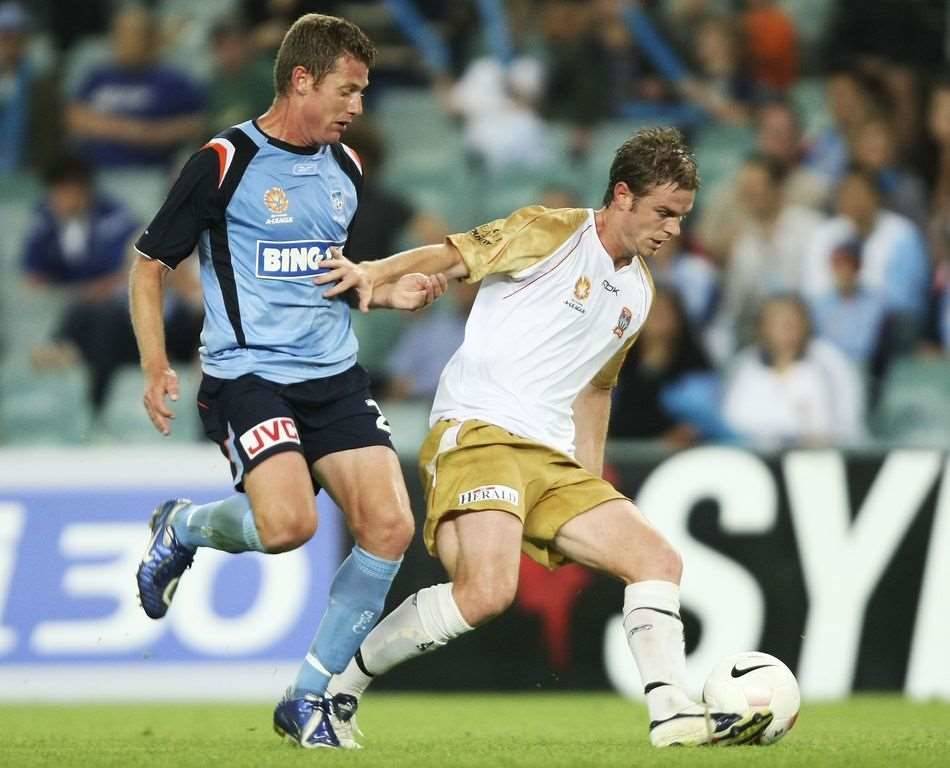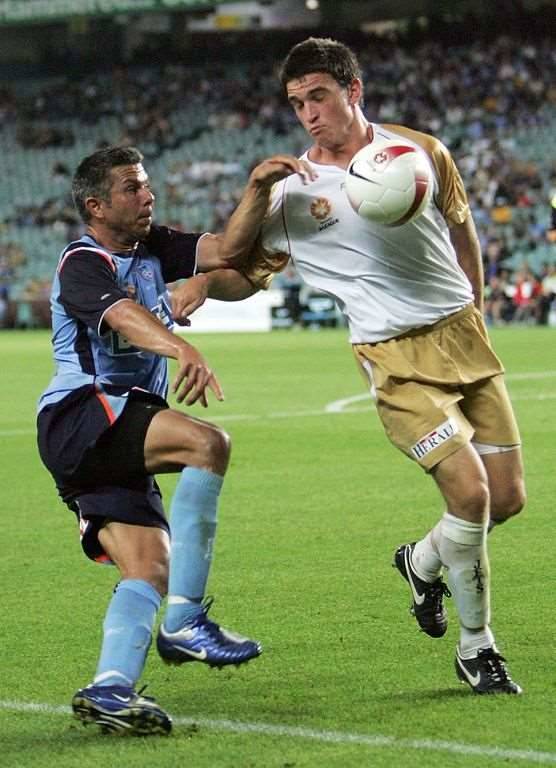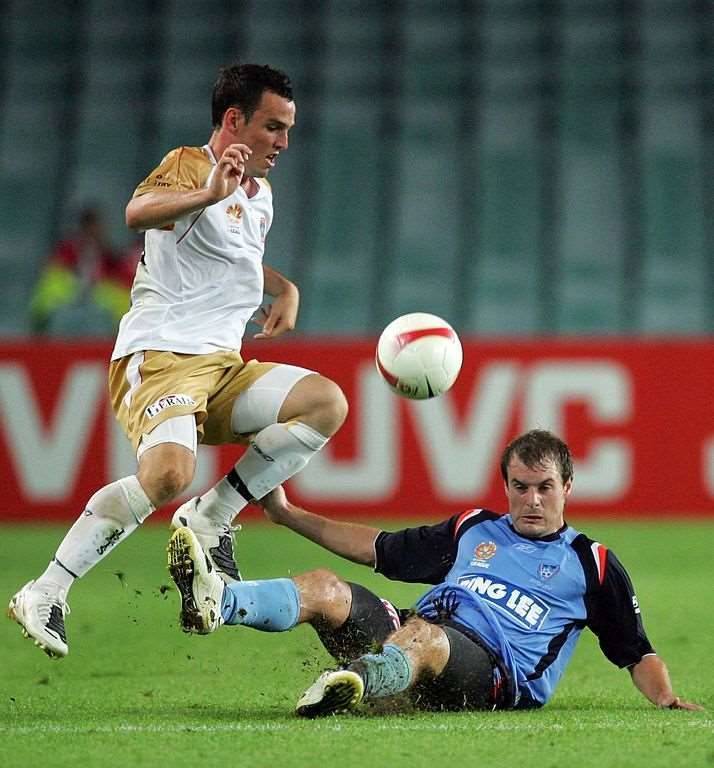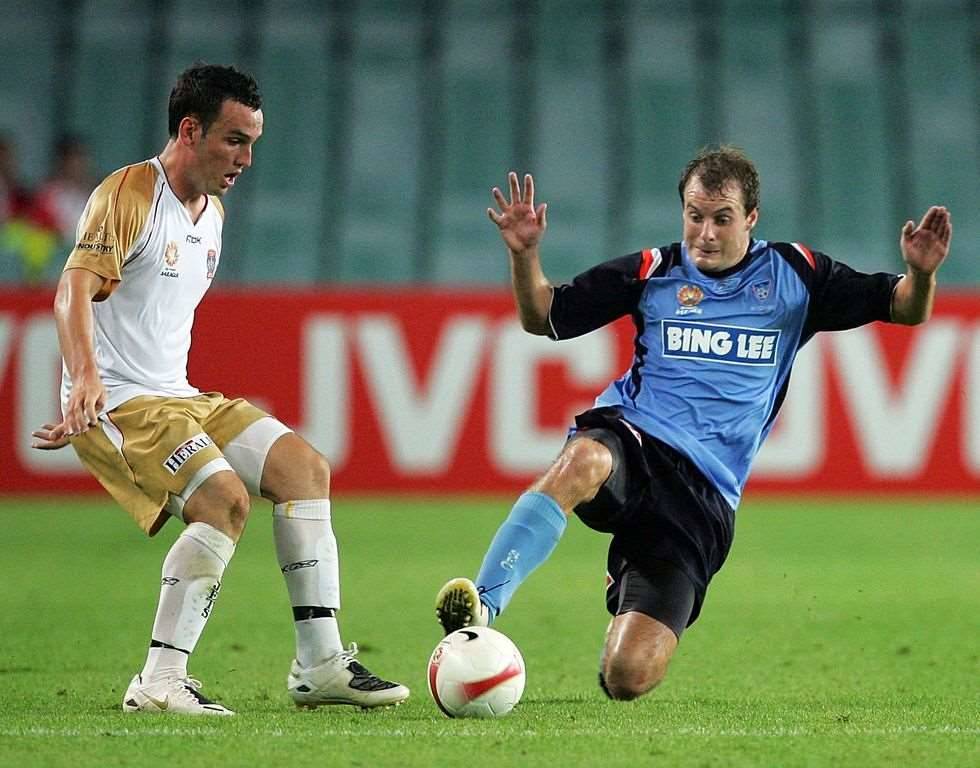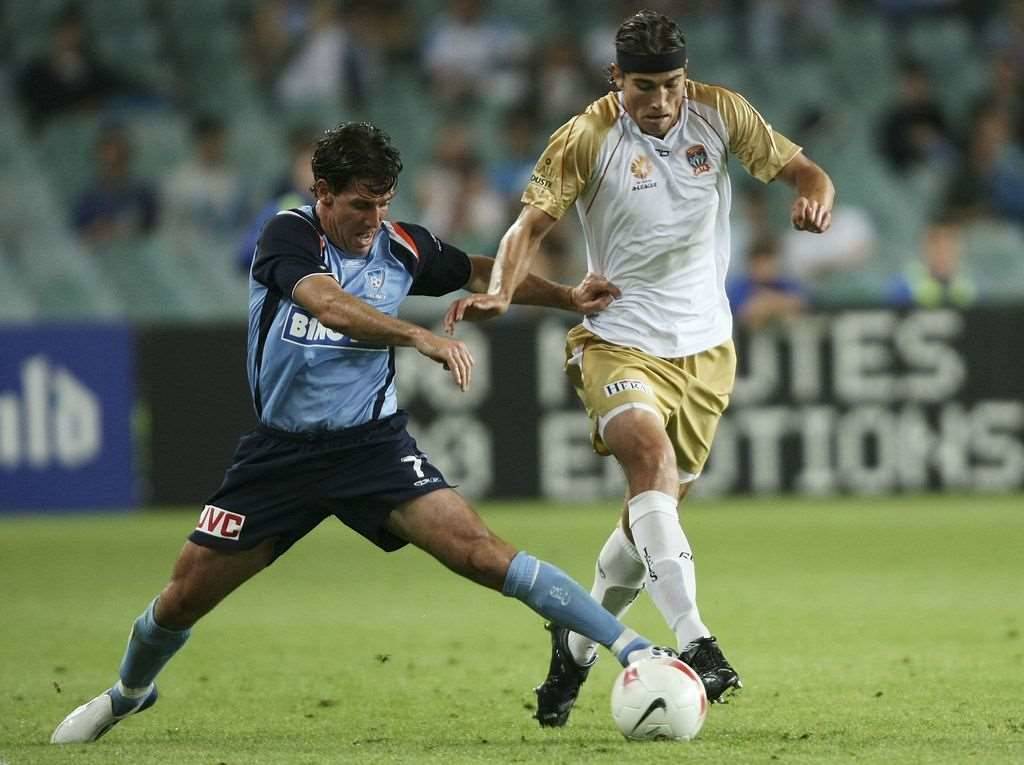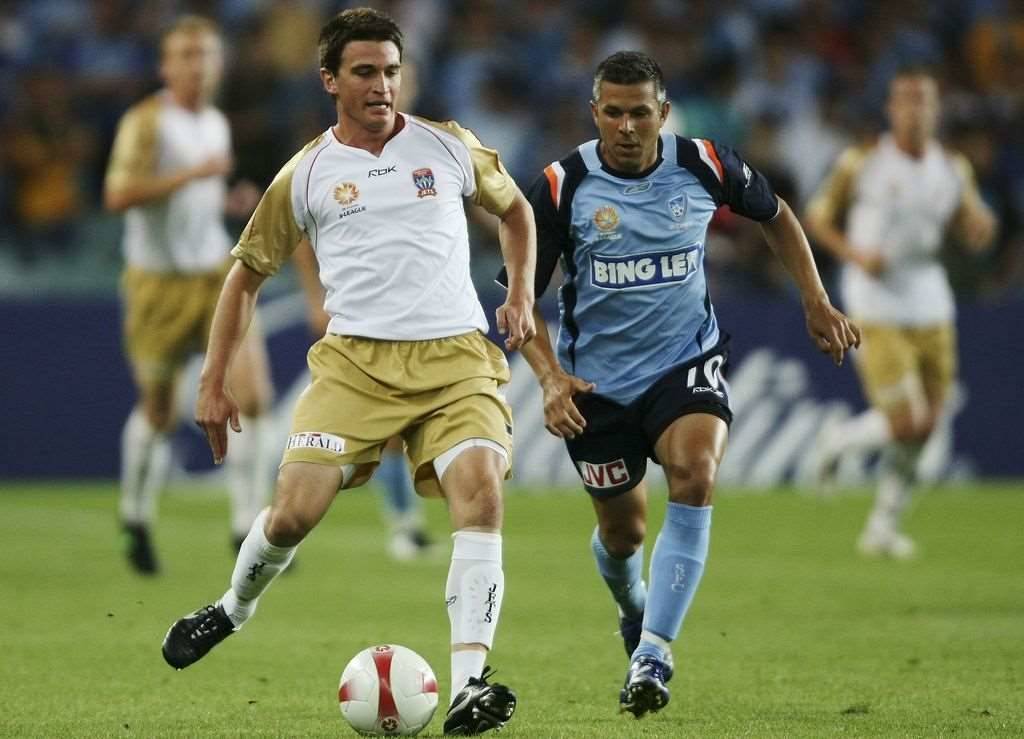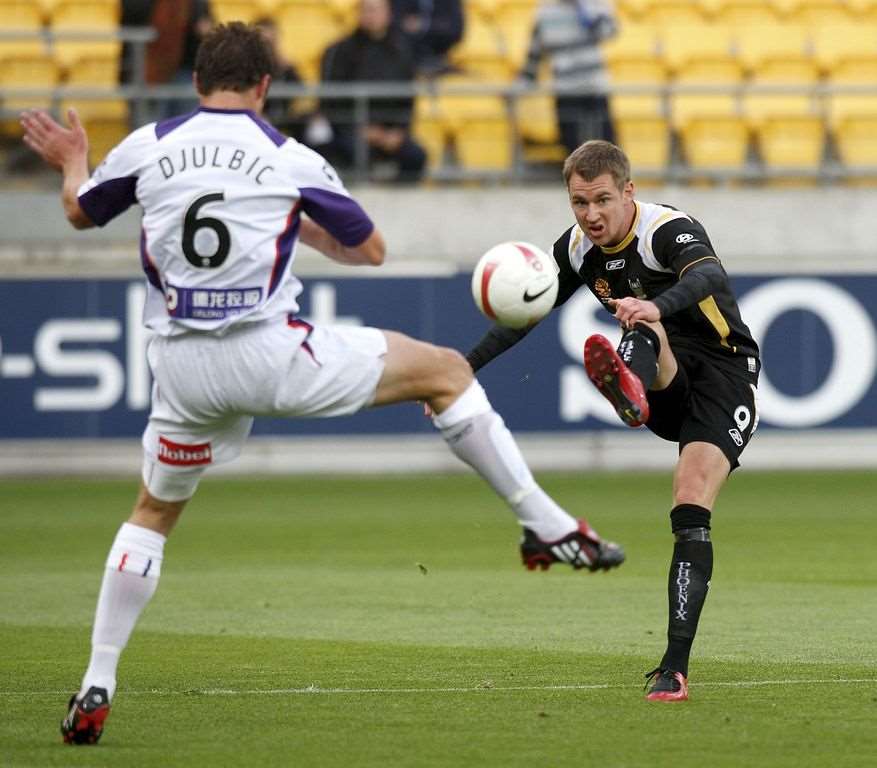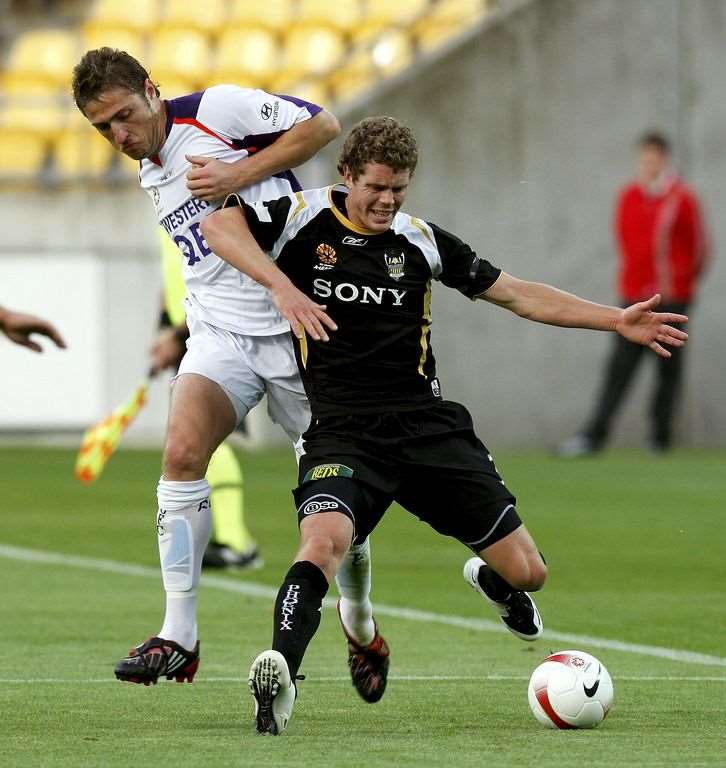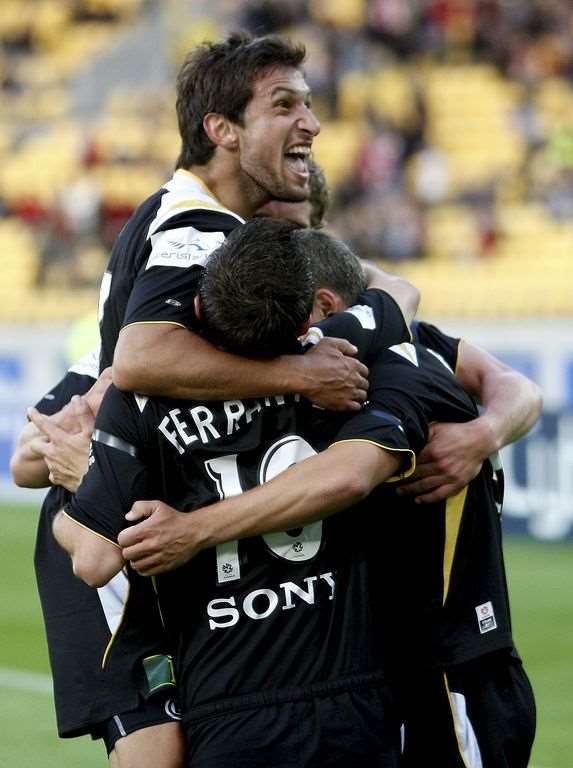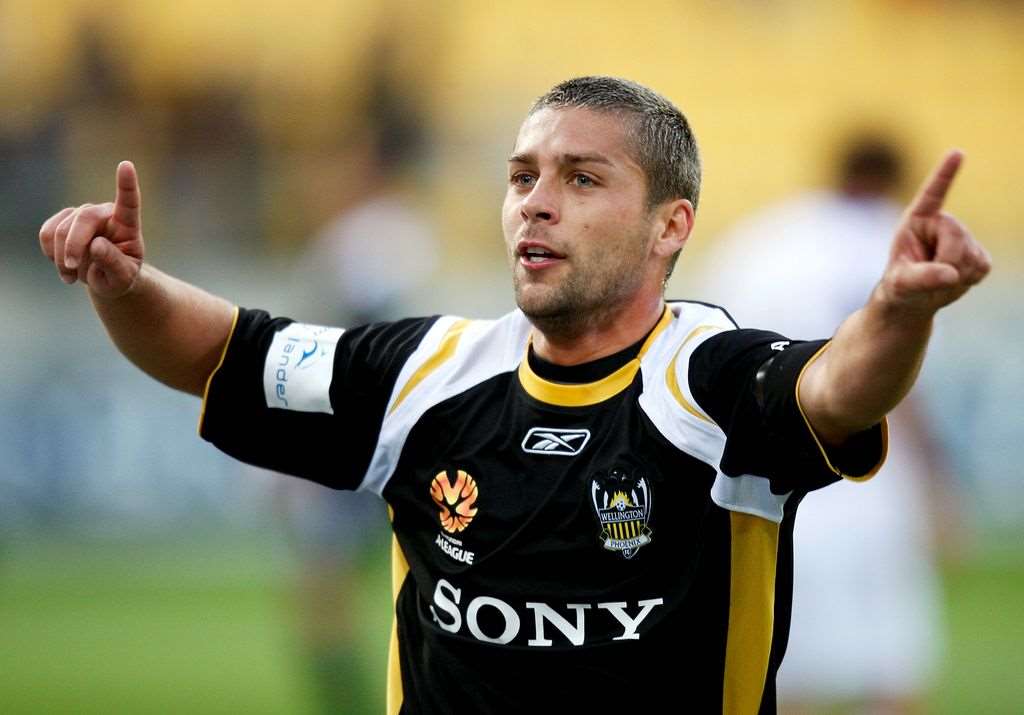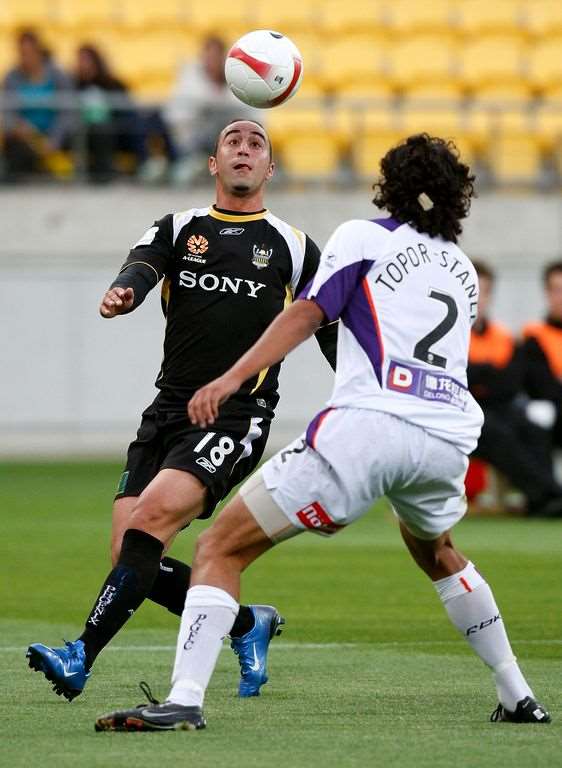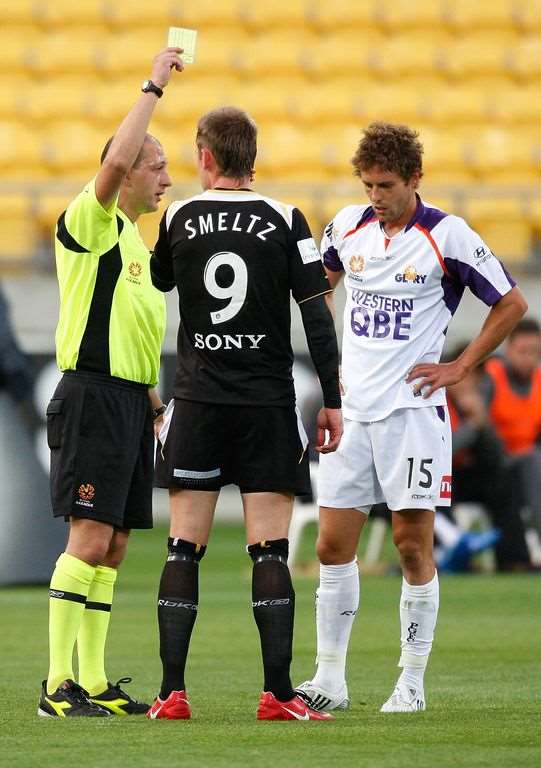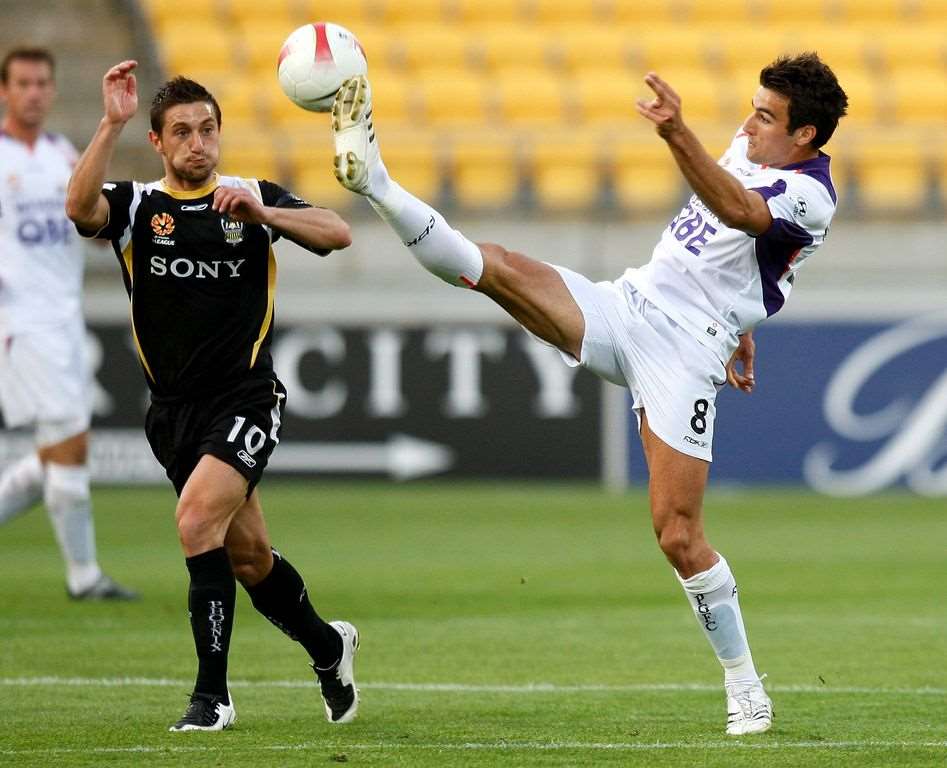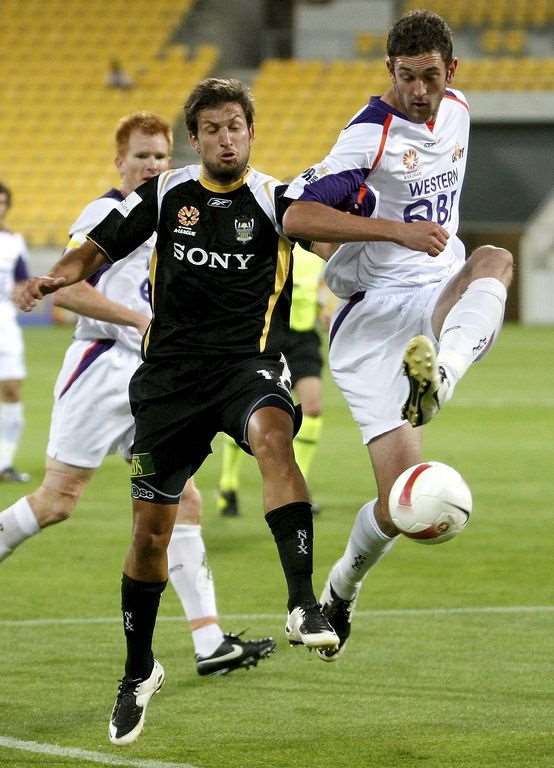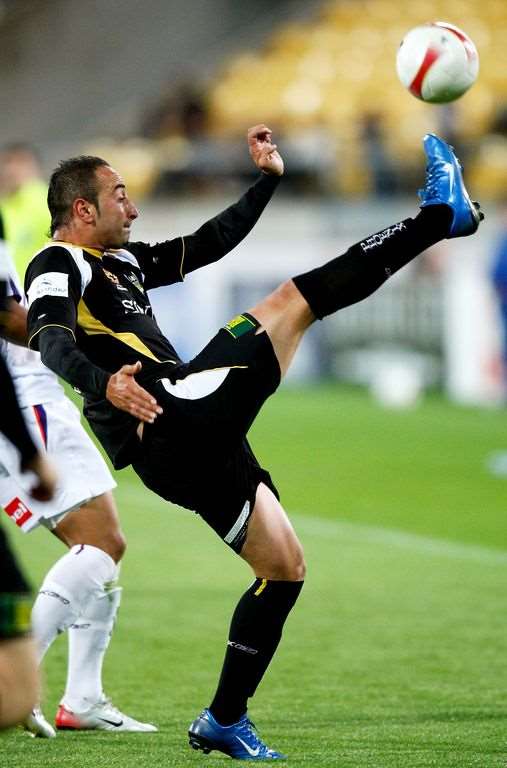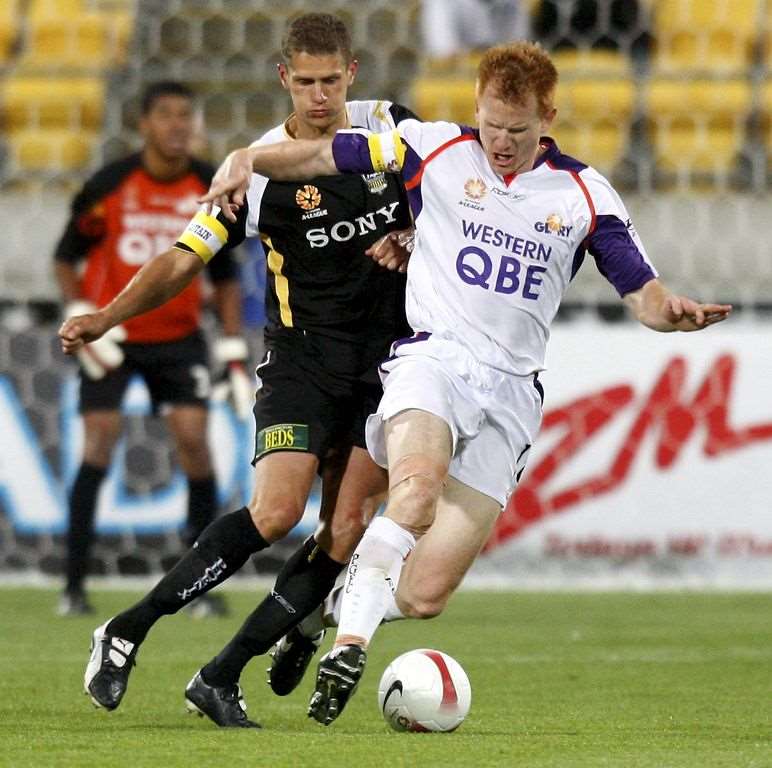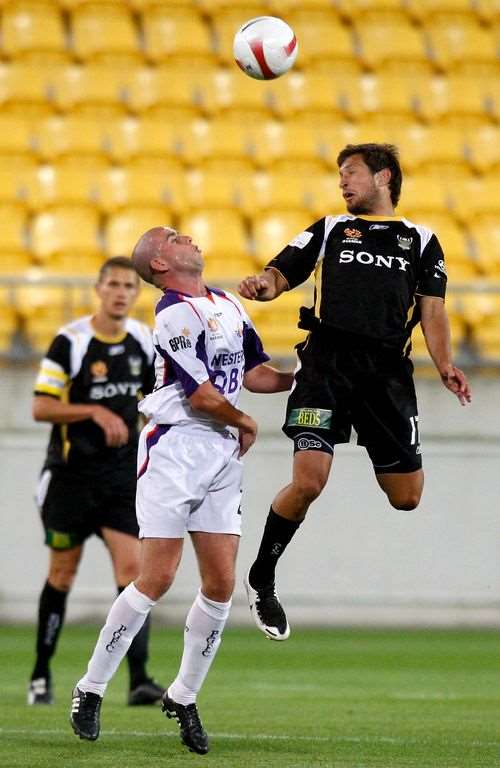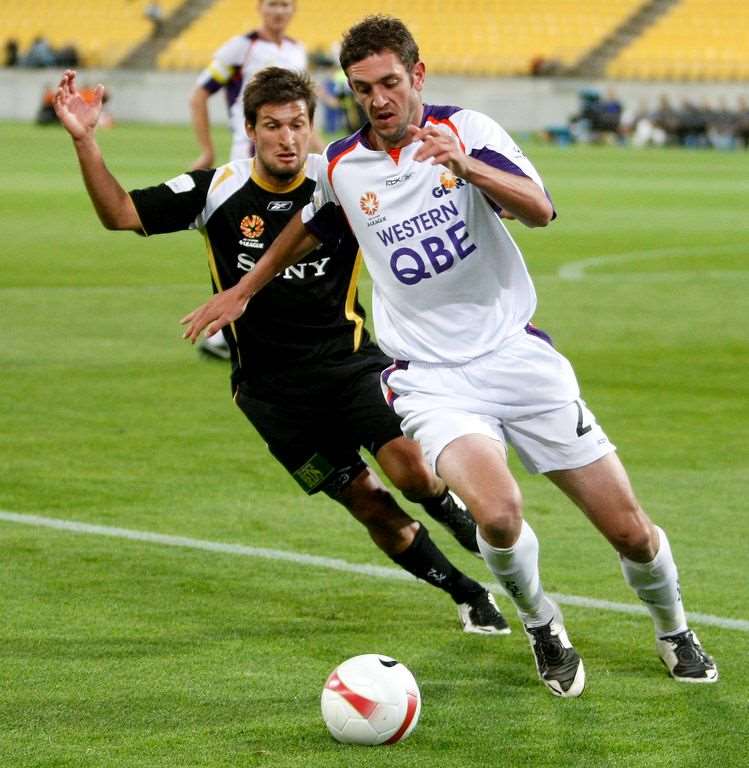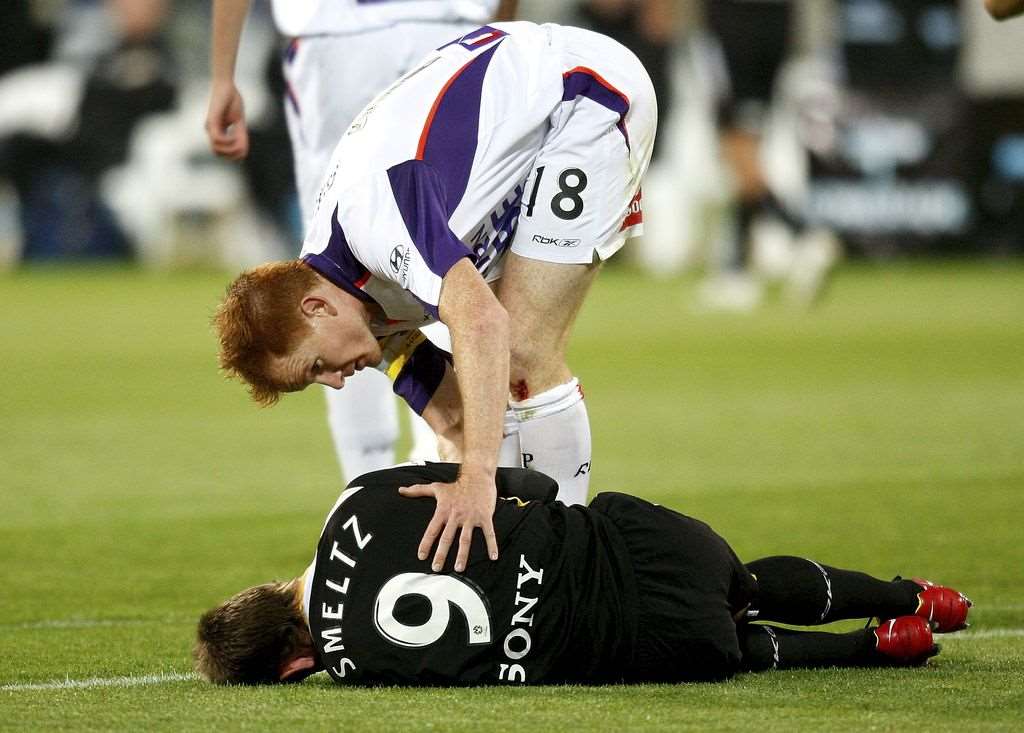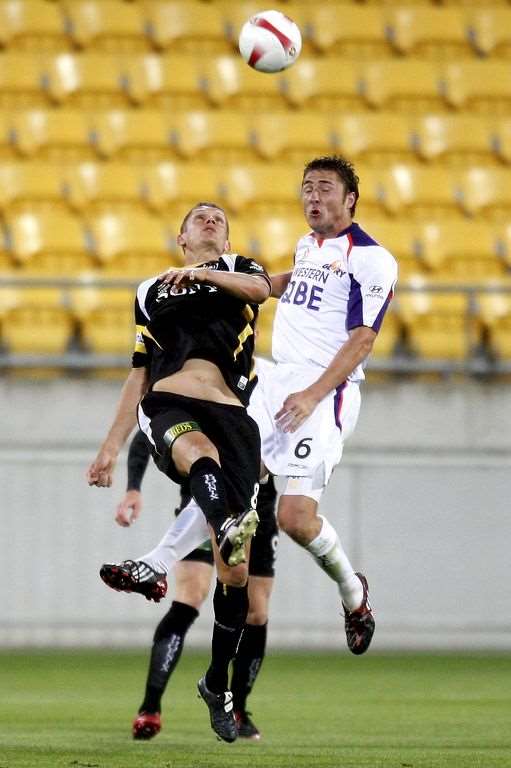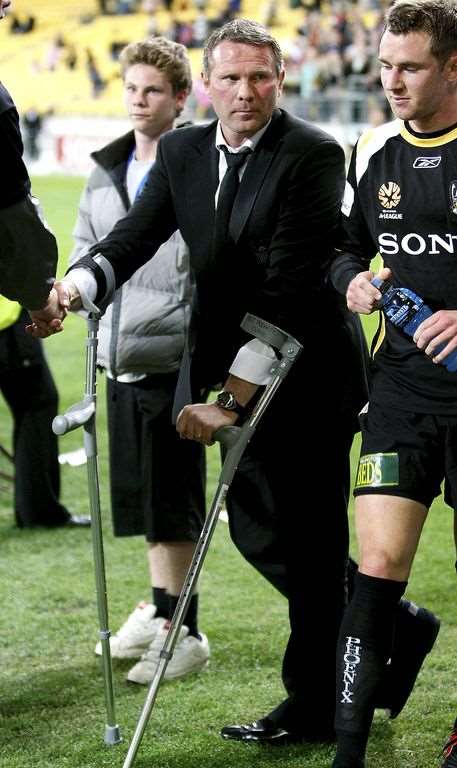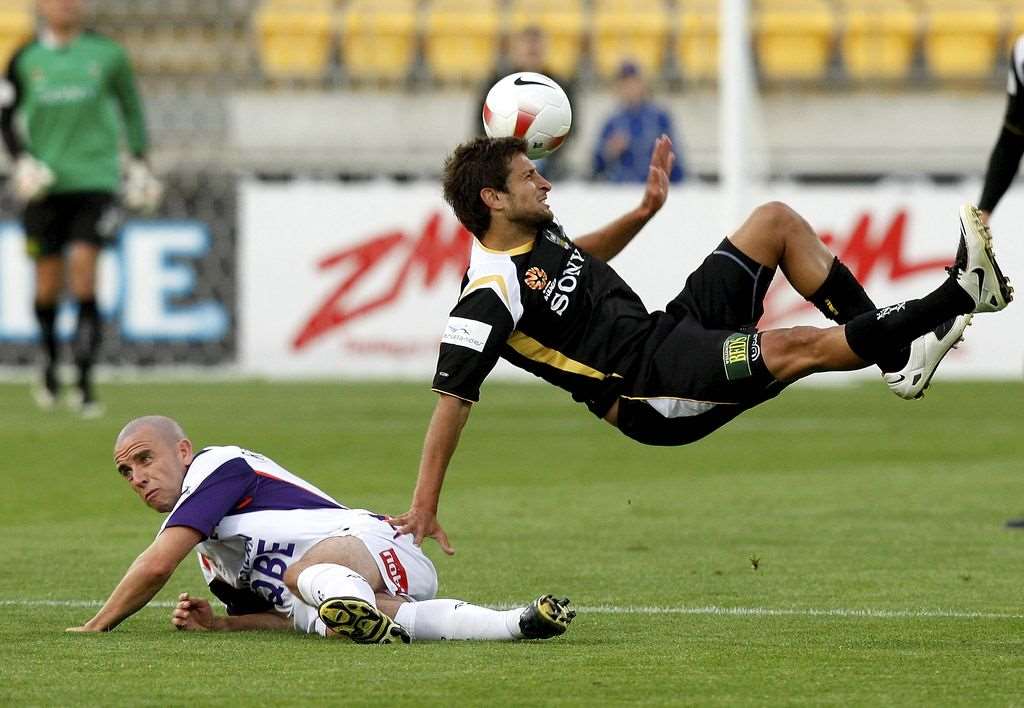 Victory did just enough to delay the eulogies on their season, 10-man Sydney found a goal at the last moment to make a finals slot look a reality and nine-man Perth condemned themselves to the wooden spoon - possibly. Victory could yet still end up with the organic cutlery...
Adelaide could have killed off Melbourne completely (and potentially Ernie Merrick's current A-League career) but for slack defending and plain bad luck in an absolute cracker of a match.
Although the new-look Victory were more dangerous for the influx of new starting faces (at last!), they still had to rely on Adelaide throwing away their win to keep them in it.
But United are looking good in third place with Paul Agostino finally coming to the Reds rescue at a vital time. If they can avoid any more unforced errors - and the recent staleness which marked their games - they've earned their top four slot yet again.
The game in hand for both the Mariners and Sydney confuses the issue - but if Sydney can sneak past Central Coast on December 22, it could catapault them into third place, with the Jets losing out on their finals slot.
Newcastle had their chance to keep the Sky Blues out of the running but even with an extra man, they simply failed to fire up and may well rue their lax attitude in this game for weeks to come...
A win was theirs for the taking but, as Sydney coach John Kosmina said afterwards, his side wanted it more. Jets have faded away as the season's gone on and they just don't look finals-worthy any more.
But Sydney still aren't sparkling and, although determination and confidence have grown under Kosmina, the goals tally has barely moved.
Worryingly, the solid defence that's been a feature since Branko left - and a key part of Kossie's unbeaten run - is now under threat with the rumoured loss of Mark Rudan to Japan at Christmas.
Roar's defeat of the Mariners is vitally important for them and well-deserved. The addition of Zullo and Kruse has turned their fortunes around.
It's been a long time coming, but Roar are now serious challengers for both the Premiership and the Championship.
Meanwhile, Glory's revival didn't travel well and Phoenix had the chance to show their potential with a result that took Shane Smeltz to the top of the goalscorers' chart.
It's too late for them this season - but they've served notice of the danger they'll pose next season.
Eleven goals, three great games, a sprinkling of reds and a bucketload of passion. The last five rounds are going to be intense...
---

versus

Wellington Phoenix 3 (Shane Smeltz 28'(pen)/72', Felipe 32')
Perth Glory 0

Friday, 7 December 2007
Westpac Stadium, Wellington, New Zealand
Referee: Streb Delovski
Assistant Referees: Paul Dunham & Nick Waldron
Fourth Official: Michael Hester

Crowd: 8,039



Wellington Phoenix
20.Glen MOSS (gk), 3.Tony LOCHHEAD, 5.Karl DODD, 8.Vaughan COVENY (Captain) (11.DANIEL 83'), 9.Shane SMELTZ, 10.Michael FERRANTE, 13.Steven OLD, 16.Kristian REES, 17.Vince LIA, 18.Ahmad ELRICH (2.Jeremy CHRISTIE 86'), 21.FELIPE (12.Richard JOHNSON 67').
Substitutes Not Used: 1.Mark PASTON (gk).
Yellow Cards: Shane Smeltz 36'.
Red Cards: Nil
Perth Glory:
30.Tando VELAPHI (gk), 2.Nikolai TOPOR-STANLEY, 5.Jamie HARNWELL (Captain), 6.Dino DJULBIC (25.Tyler SIMPSON 80'), 8.David MICEVSKI (22.Jerry KARPEH 46'), 12.Leo BERTOS, 13.Nikita RUKAVYTSYA (10.Billy CELESKI 77'), 14.Jamie COYNE, 15.Mitchell PRENTICE, 18.Hayden FOXE, 21.James ROBINSON.
Substitutes Not Used: 50.Tommi TOMICH (gk).
Yellow Cards: Mitchell Prentice 36', David Micevski 37', Hayden Foxe 65'.
Red Cards: Nikolai Topor-Stanley 27', Jamie Harnwell 74'.
---
versus

Sydney FC 1 (Steve Corica 90+2')
Newcastle Jets 0

Friday, 7 December 2007
Sydney Football Stadium, Sydney
Referee: Matthew Breeze
Assistant Referees: Alex Glasgow & Murray Wilson
Fourth Official: James Lewis

Crowd: 10,732



Sydney FC:
1.Clint BOLTON (gk), 2.Iain FYFE, 4.Mark RUDAN, 6.Tony POPOVIC (Captain), 7.Robbie MIDDLEBY, 8.Ruben ZADKOVICH, 10.Steve CORICA, 14.Alex BROSQUE, 16.Mark MILLIGAN, 23.Ufuk TALAY, 28.Michael BRIDGES (15.Terry McFLYNN 63').
Substitutes Not Used: 20.Ivan NECEVSKI (gk), 9.David ZDRILIC, 11.Brendon SANTALAB.
Yellow Cards: Robbie Middleby 35', Tony Popovic 65'.
Red Cards: Ruben Zadkovich 52'.
Newcastle Jets:
1.Ante COVIC (gk), 2.Adam GRIFFITHS, 3.Jade NORTH (Captain), 5.Stuart MUSIALIK, 6.Andrew DURANTE, 8.Matt THOMPSON (21.Mario JARDEL 83'), 9.Joel GRIFFITHS, 11.Tarek ELRICH, 13.Adam D'APUZZO, 14.Jobe WHEELHOUSE (18.Noel SPENCER 57'), 19.Mark BRIDGE.
Substitutes Not Used: 20.Ben KENNEDY (GK), 27.Stephen LAYBUTT.
Yellow Cards: Mark Bridge 70', Andrew Durante 80'.
Red Cards: Nil
---

versus

Melbourne Victory 2 (Kevin Muscat 70' (pen), Richie Alagich 90+1' (og))
Adelaide United 2 (Paul Agostino 16',49')

Saturday, 8 December 2007
Telstra Dome, Melbourne
Referee: Peter Green
Assistant Referees: Jim Ouliaris & Hakan Anaz
Fourth Official: Kevin Docherty

Crowd: 22,466



Melbourne Victory:
1.Michael THEOKLITOS (gk), 2. Kevin MUSCAT (Captain), 7.Matthew KEMP (11.Joseph KEENAN 62'), 10.Archie THOMPSON, 12.Rodrigo VARGAS, 13.Kaz PATAFTA (15.Leandro LOVE 59'), 14.Adrian CACERES, 16.Carlos HERNANDEZ, 17.Daniel VASILEVSKI, 18.Leigh BROXHAM, 21.Sebastian RYALL (8.Grant BREBNER 84').
Substitutes Not Used: 30.Mitchell LANGERAK (gk)
Yellow Cards: Carlos Hernandez 79', Michael Theoklitos 81'.
Red Cards: Nil
Adelaide United:
50.Eugene GALEKOVIC (gk), 2.Richie ALAGICH, 6. CASSIO (14.Shaun ONTONG 78'), 7.Lucas PANTELIS, 9.Paul AGOSTINO (Captain), 10.Nathan BURNS, 13.Travis DODD, 18 Robert CORNTHWAITE, 22.DIEGO (15.Jonas SALLEY 46'), 23.Dez GIRALDI (11.Bruce DJITE 55'), 24.Tomi MILARDOVIC.
Substitutes Not Used: 20.Robert BAJIC (gk).
Yellow Cards: Dez Giraldi 17', Tomi Milardovic 29', Diego Walsh 32', Nathan Burns 38'.
Red Cards: Nil
---

versus

Queensland Roar 2 (Tony Vidmar 21'(og), Mathew McKay 28')
Central Coast Mariners 1 (John Aloisi 13')

Sunday, 9 December 2007
Suncorp Stadium, Queensland
Referee: Ben Williams
Assistant Referees: Jason Power & Denis Silk
Fourth Official: Chris Beath

Crowd: 16,422



Queensland Roar:
1.Liam REDDY (gk), 2.Andrew PACKER, 4.Craig MOORE (Captain), 6.Stuart McLAREN, 8.Massimo MURDOCCA, 11.REINALDO (9.Simon LYNCH 80'), 15.Matt McKAY, 16.Hyuk-Su SEO, 18.Danny TIATTO (23.MARCINHO 63'), 19.Sasa OGNENOVSKI, 22.Robbie KRUSE.
Substitutes Not Used: 5.Josh McCLOUGHAN, 30.Griffin McMASTER (gk).
Yellow Cards: Danny Tiatto 43', Craig Moore 52'.
Red Cards: Nil
Central Coast Mariners:
20.Danny VUKOVIC (gk), 2.Matt SIMON, 8.Dean HEFFERNAN, 11.Damien BROWN (5.Bradley PORTER 88'), 12.Greg OWENS, 13.Tony VIDMAR (3.Paul O'GRADY 80'), 15.Andrew CLARK, 8.Alex WILKINSON (Captain), 19.Adam KWASNIK (6.Andre GUMPRECHT 63'), 23.Mile JEDINAK, 25.John ALOISI.
Substitutes Not Used: 1.Matthew TROTT (gk).
Yellow Cards: Dean Heffernan 12', Paul O'Grady 84', John Aloisi 90+1'.
Red Cards: Nil
---
Hyundai A-League 2007/08 – Leading Goalscorers To Round 15
7- Joel Griffiths (NJ), Shane Smeltz (WP)
6 - Alex Brosque (SFC), Jamie Harnwell (PG)
5 - Sasho Petrovski (CCM),
4 - Archie Thompson (MV), Bruce Djite (AU), Daniel (WP), Lucas Pantelis (AU), Nikita Rukavytsa (PG), Reinaldo (QR), Travis Dodd (AU)
3 - Danny Allsopp (MV), Felipe (WP), John Aloisi (CCM), Kevin Muscat (MV), Matt McKay (QR), Nathan Burns (AU), Paul Agostino (AU), Robbie Kruse (QR)
2 - Adam Kwasnik (CCM), Carlos Hernandez (MV), Adam Griffiths (NJ), John Hutchinson (CCM), Josh McCloughan (QR Marcinho (QR), Mark Bridge (NJ), Nik Mrdja (CCM), Patrick (SFC), Richie Alagich (AU), Ross Aloisi (WP), Simon Lynch (QR), Tom Pondeljak (CCM), Ufuk Talay (SFC)
1 - Adam Casey (SFC), Adrian Caceres (MV), Ahmad Elrich (WP), Billy Celeski (PG), Dean Heffernan (CCM), Dez Giraldi (AU), Diego (AU), Greg Owens (CCM), James Robinson (PG), Jamie Coyne (PG), Jason Spagnuolo (AU), Jordan Simpson (PG), Matt Thompson (NJ), Michael Bridges (SFC), Michael Zullo (QR), Mitchell Prentice (PG), Rodrigo Vargas (MV), Sasa Ognenovski (QR), Steve Corica (SFC), Steven Old (WP), Stuart Musialik (NJ), Tony Lochhead (WP), Tony Popovic (SFC), Vaughan Coveny (WP), Vince Lia (WP).
A-League Ladder After Round 16

A-League Crowds After Round 16